My buddy Ben and I decided to ride up to Limestone Mountain as part of our prep for our 1000km Crowsnest Pass in August. An early start with some water and snacks loaded up, some A&W and we were off.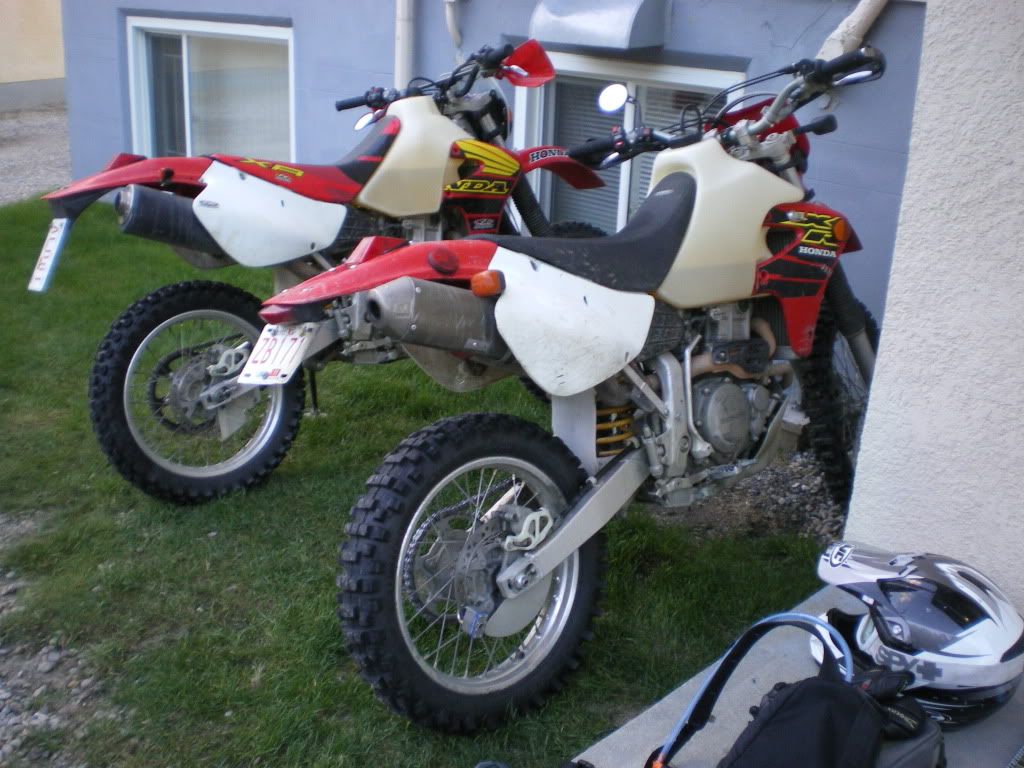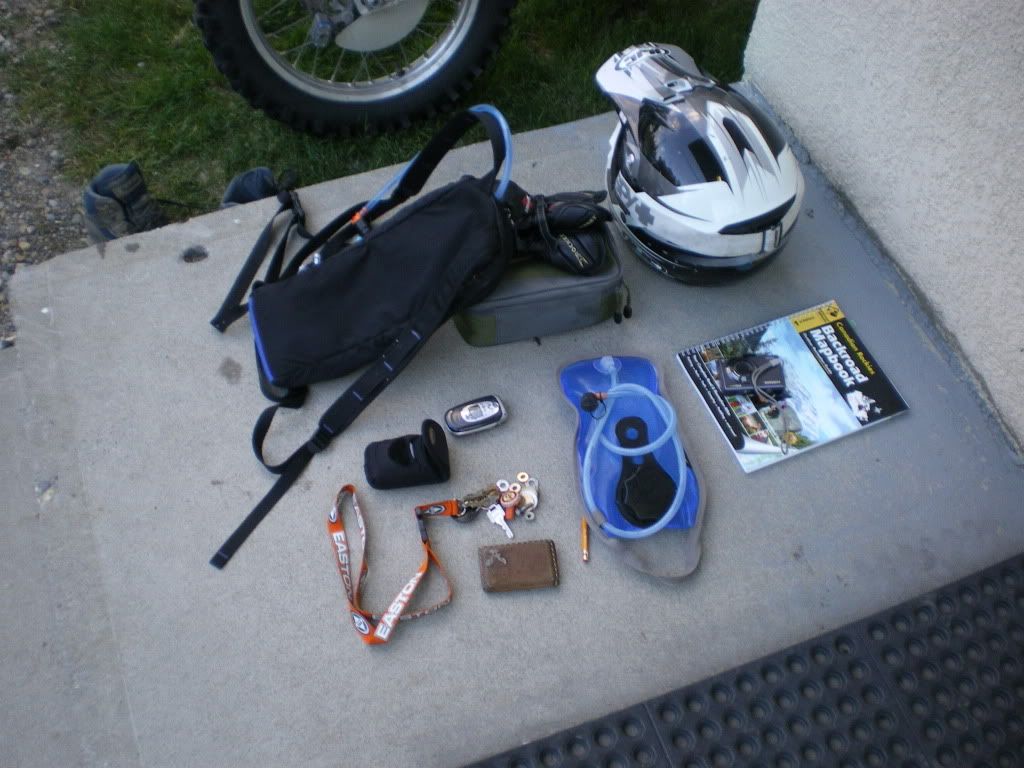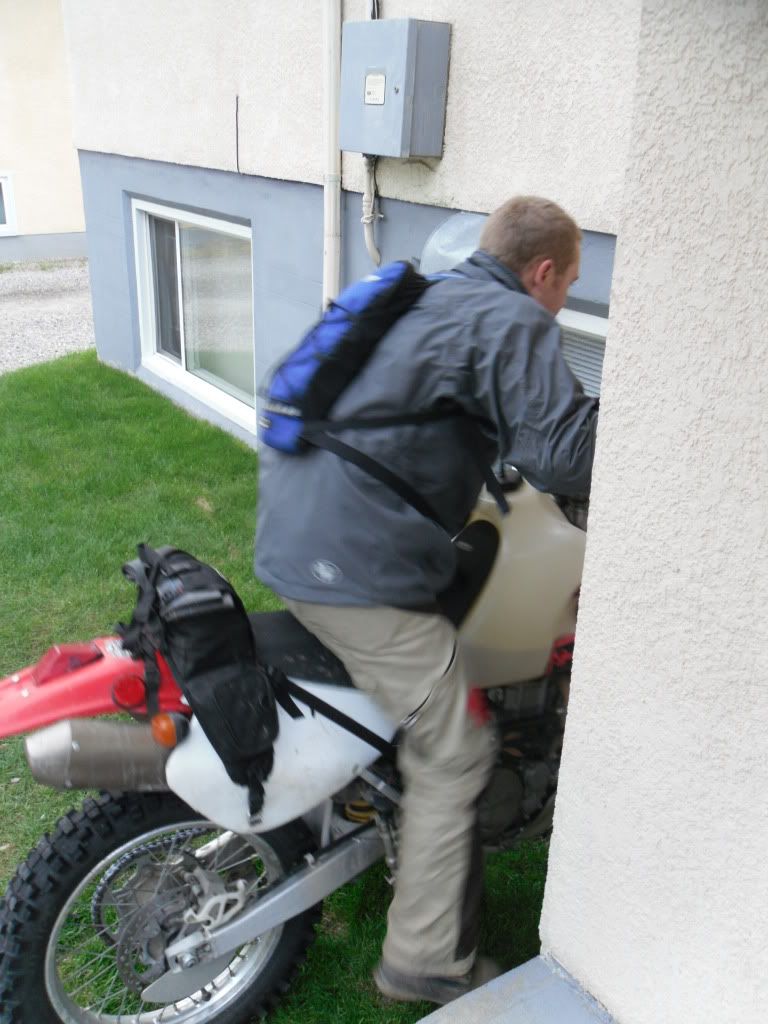 Heading north on crowchild trail we connect with HWY 1A west to Cochran, AB. Just west of Cochran is HWY 734 which heads North through waiparous.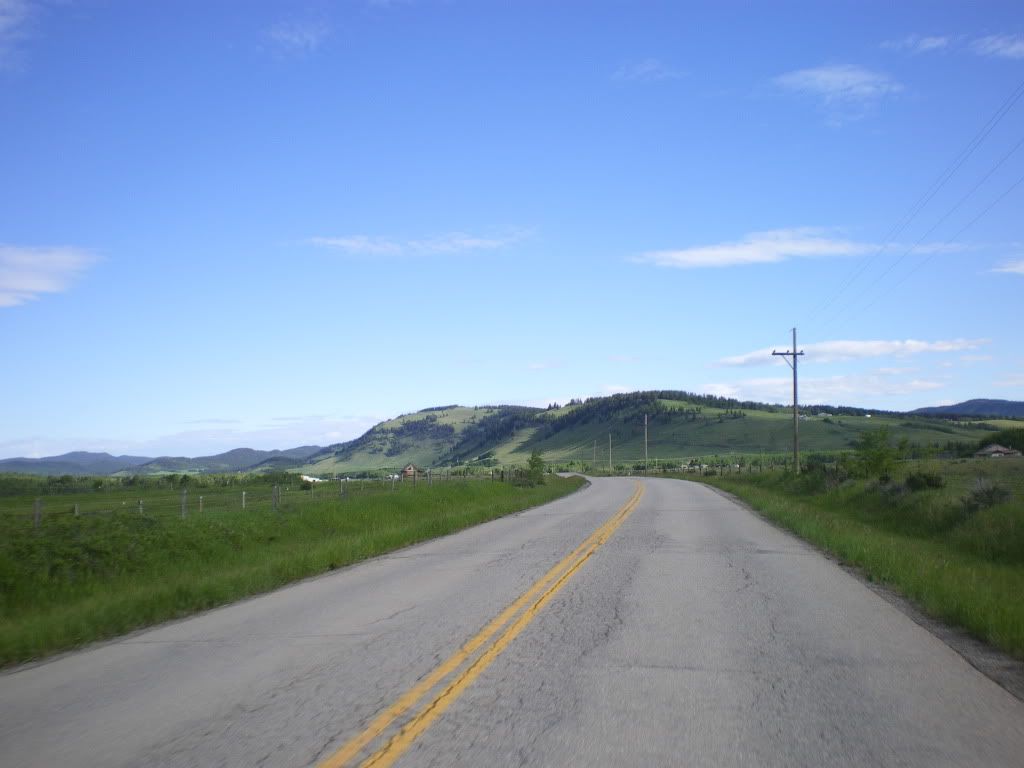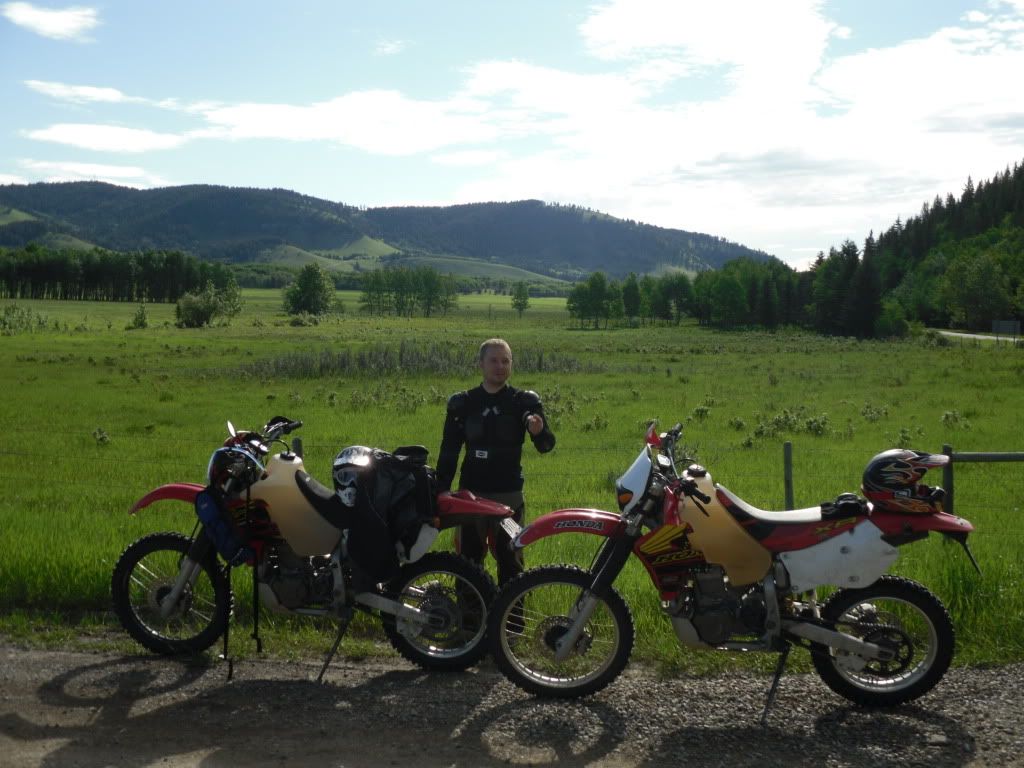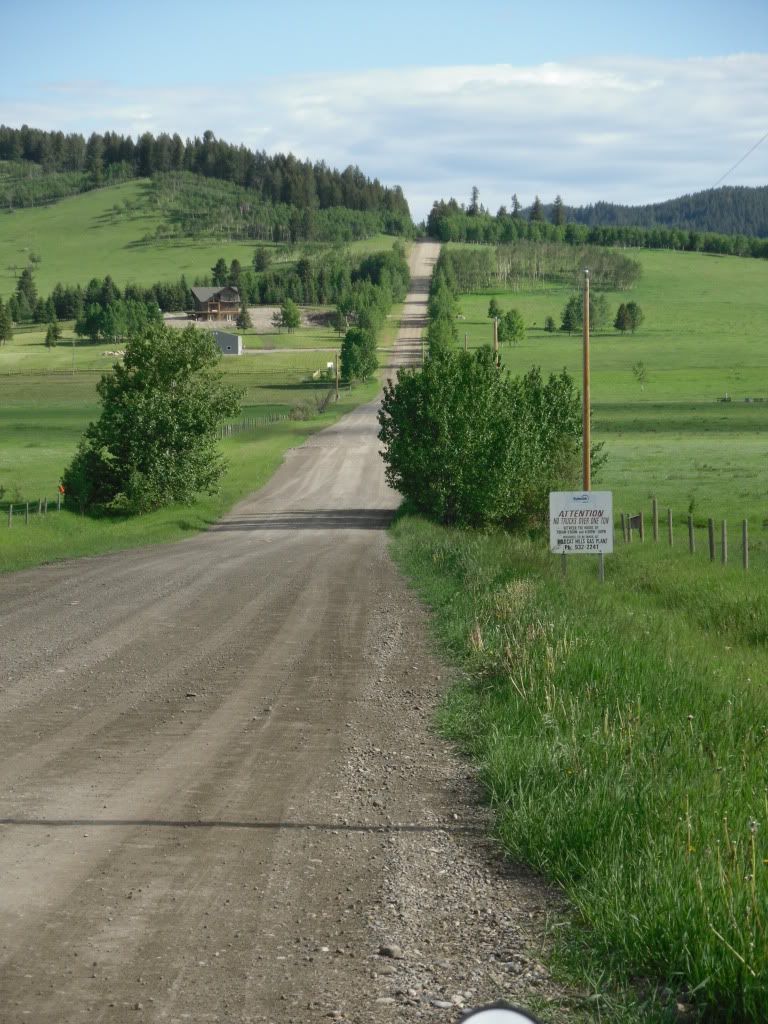 A quick break and we are on our way...
and we cross Waiparous Creek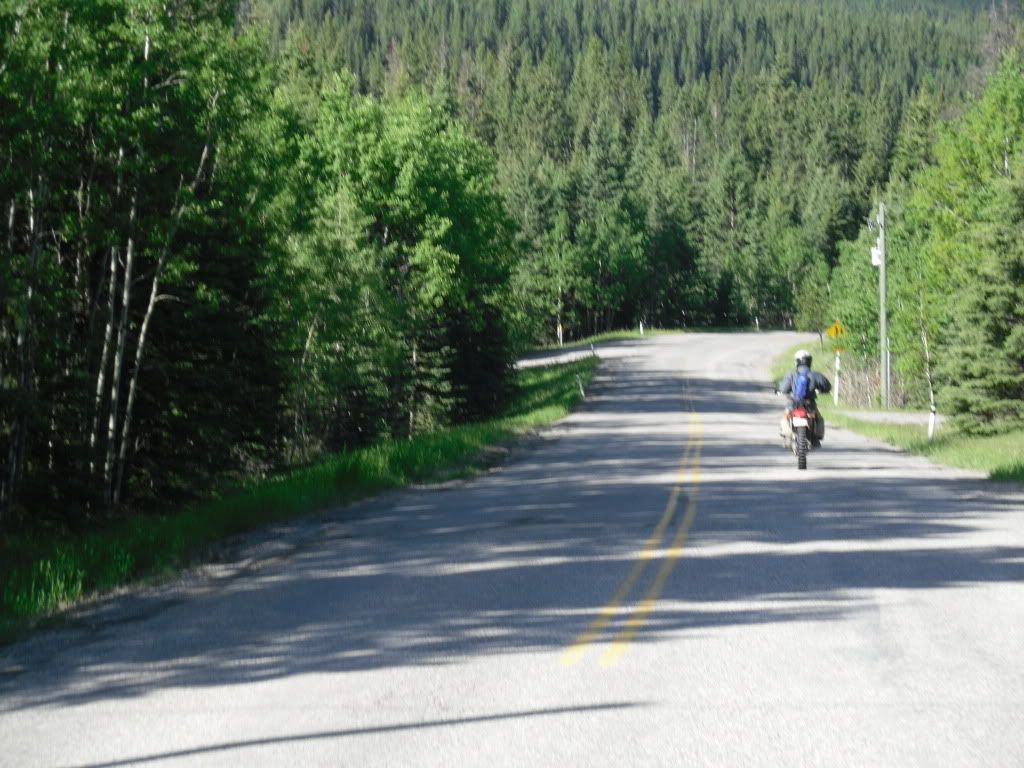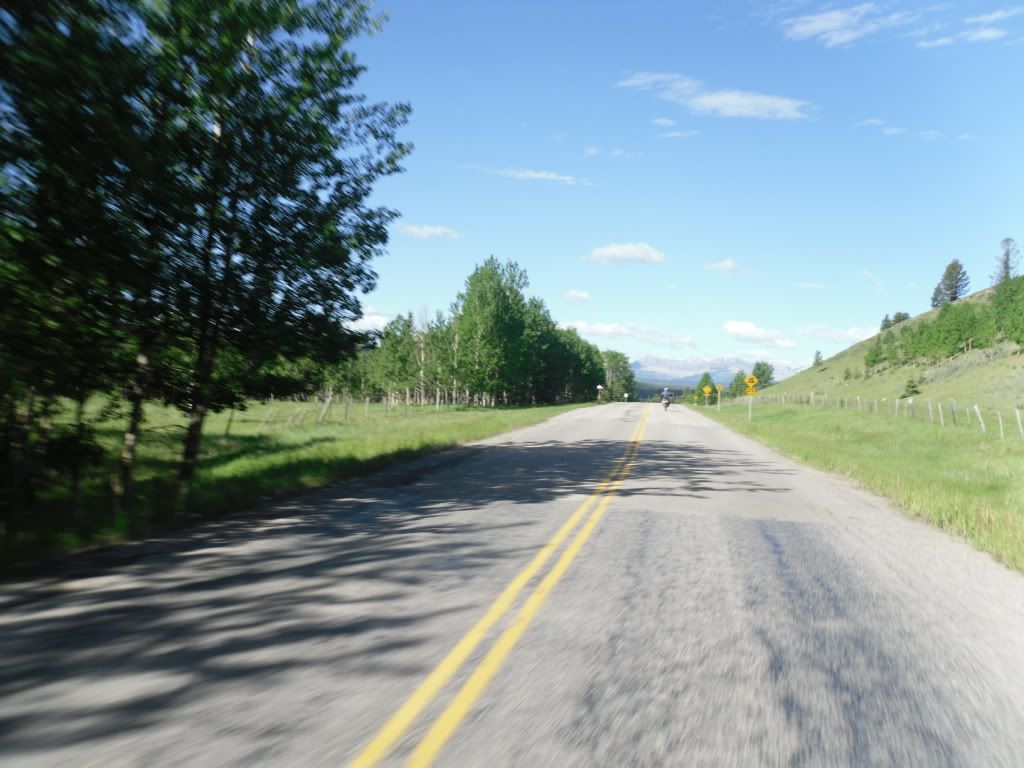 HWY 734 shortly turns to soft pack gravel which is rather "exciting" as you slide all over the place...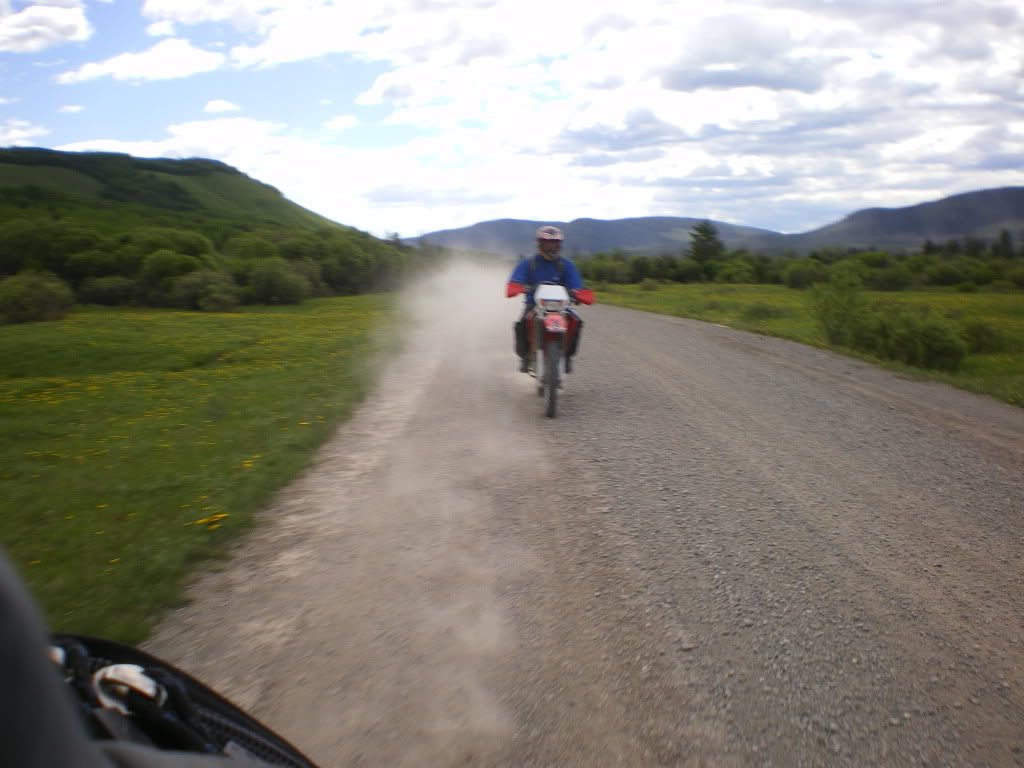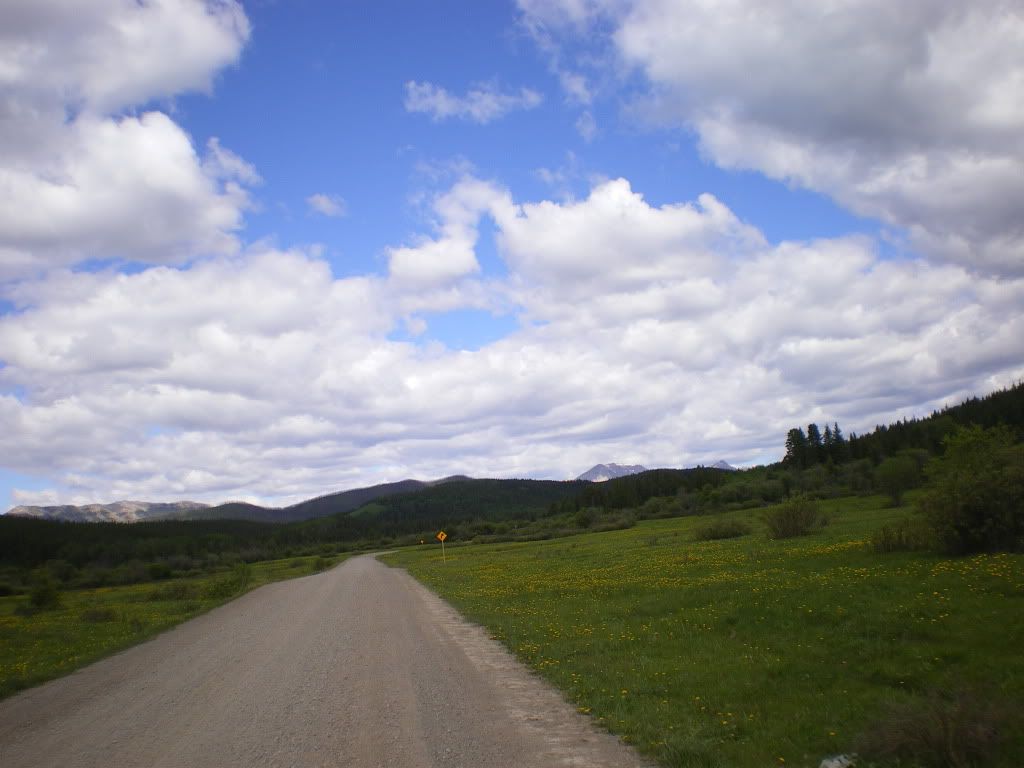 Luckily the gravel further on became hard pack with almost no one on the road. We were able to pick up our speed averaging 80-100km/h.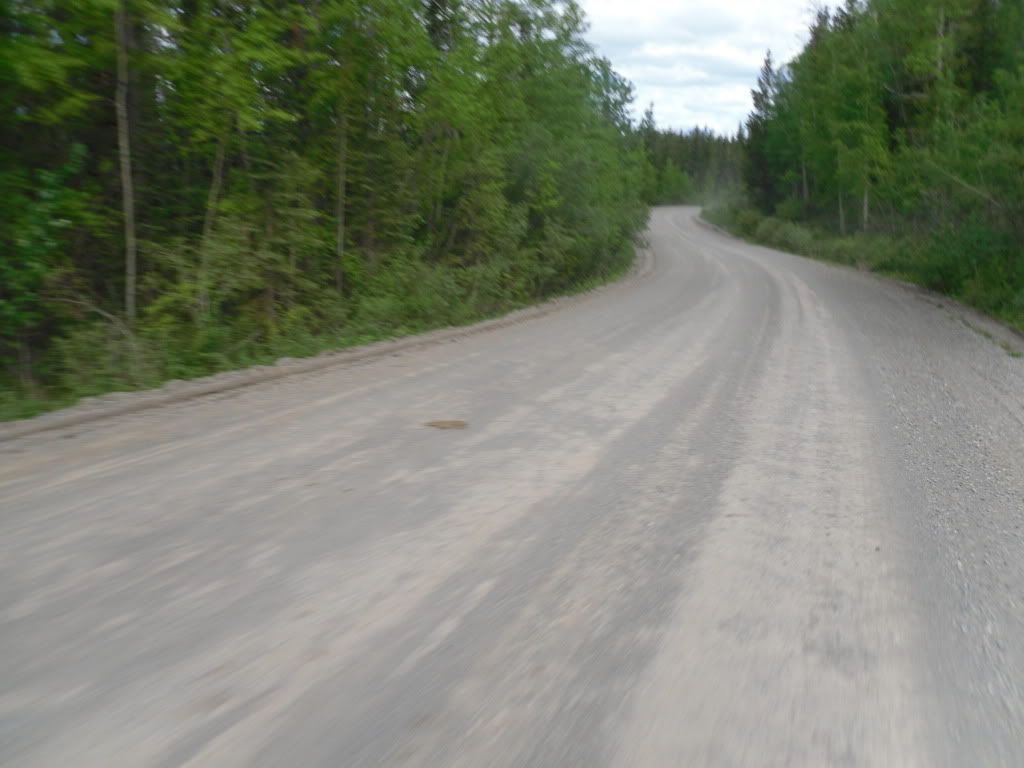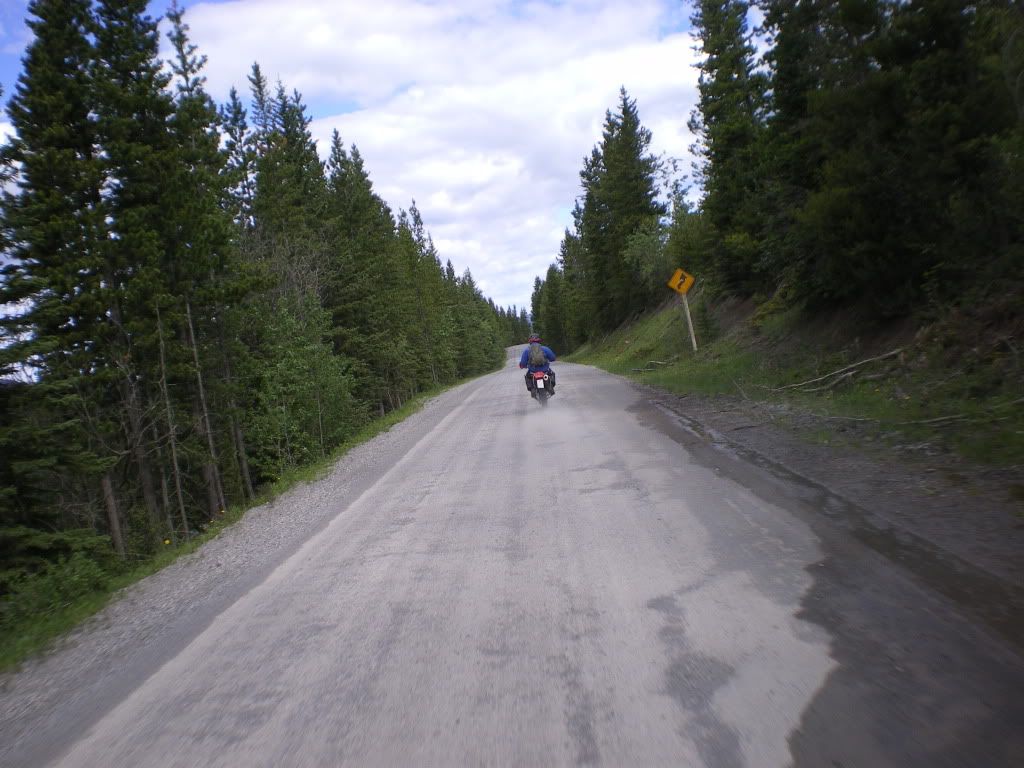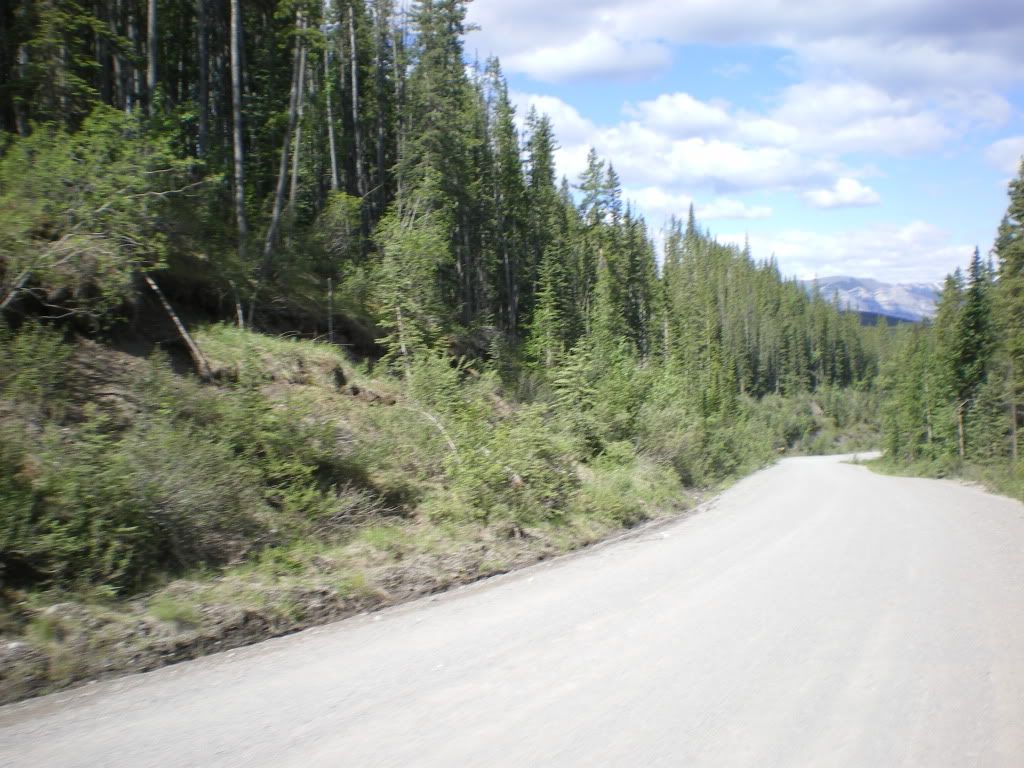 We take a short break at the 579 junction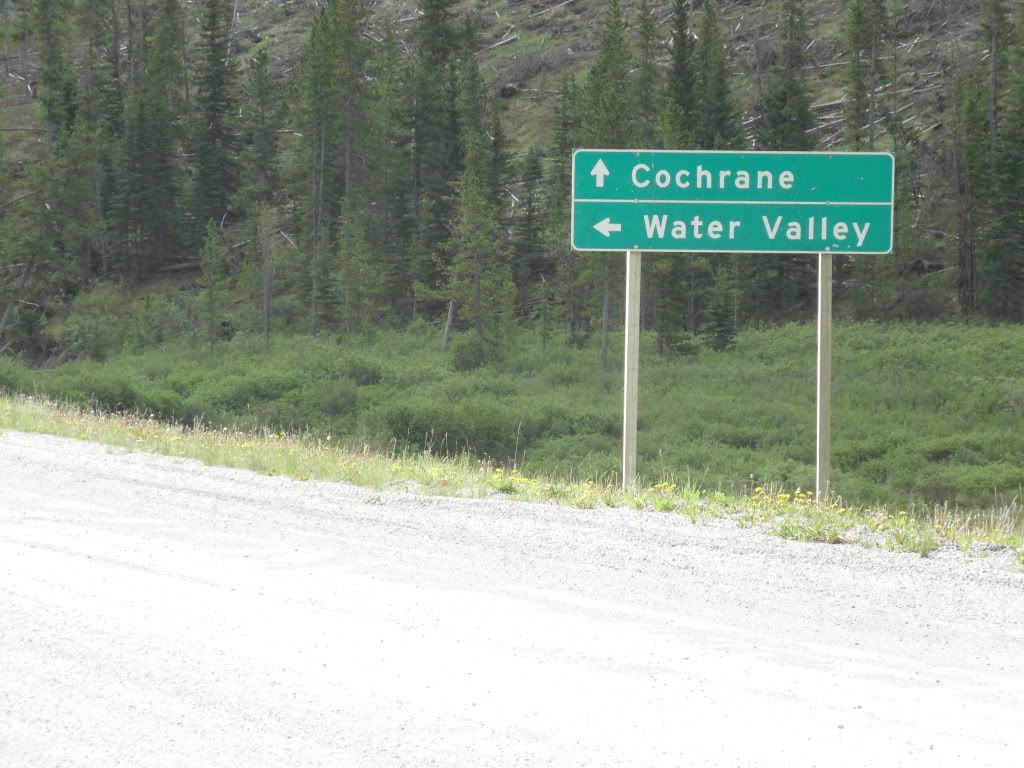 A short while later we make it to Mountain Aire Lodge. This is the only place to get gas. We decide that we have enough to get to the Limestone so we pass up the gas until the ride back.