Went for a little ride Saturday to try out the new seat on my 690. The factory seat was good for about 2 hours then I was in pain. I put a Guts Racing seat foam and cover on the saddle and needed to try it out.
We went into the Quachita Nat Forest with no destination. If I see a road I want to try, many times I blow by it if I need to be somewhere. Today's plan was to try every little road that was not blocked by a gate or a dirt mound.
Our tracks looked like this...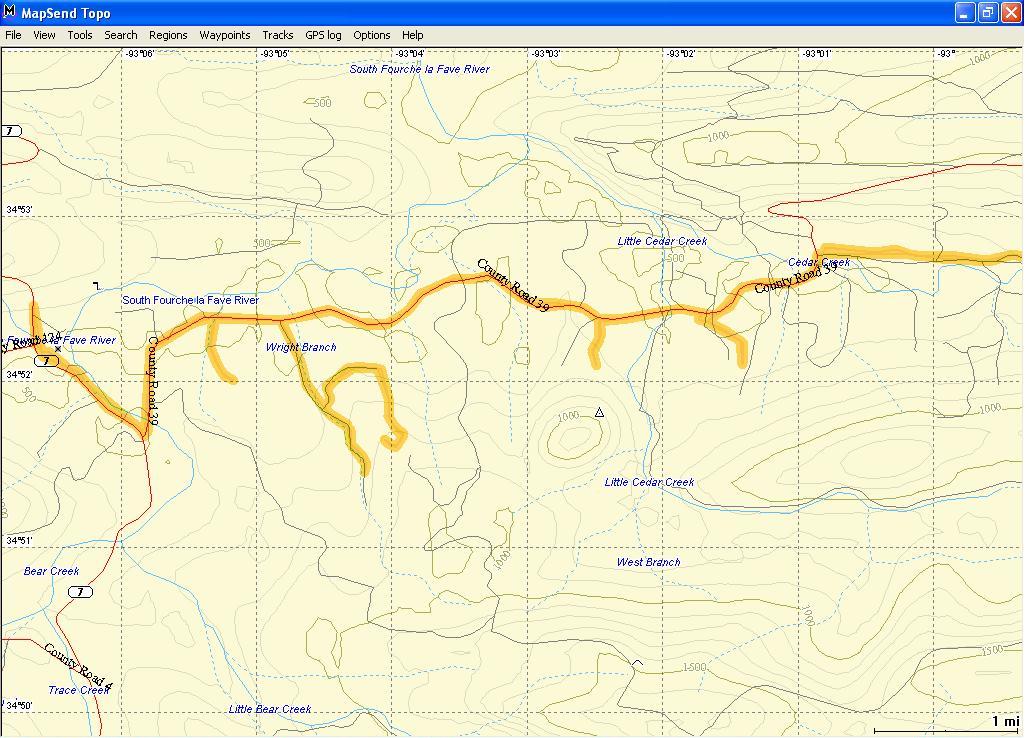 Lots of dead ends..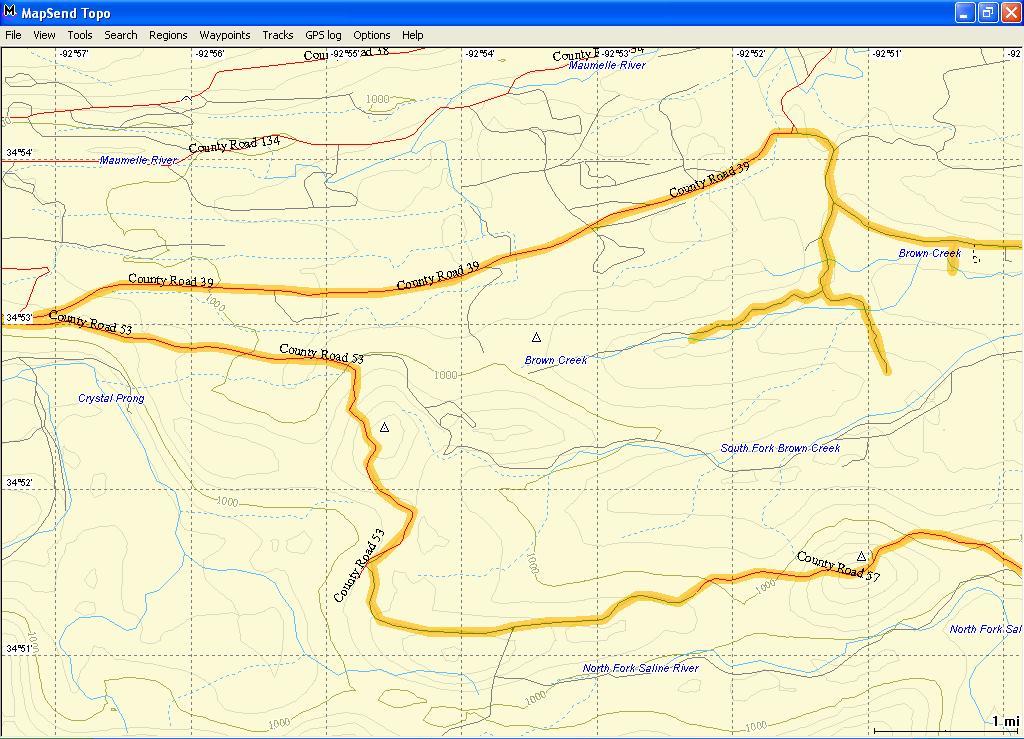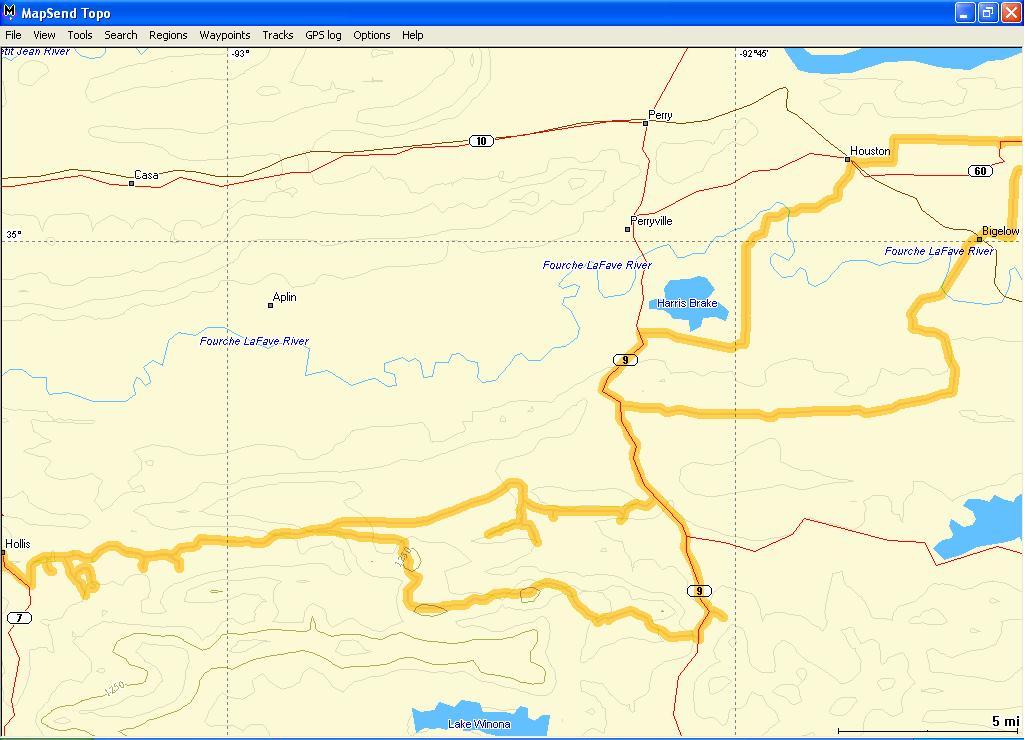 We rode back one really overgrown road, well it was more of a path through the woods, and across a creek, and came to a sign that said tree farm... So I was pretty sure it was private land, in the middle of the Nat Forest... Then we heard voices so we made a u turn and skedadeled...
My son was getting low on gas, so we headed over to Hollis and filled up, then did some exploring. We found lots of roads with no gates, and even rode up a powerline, until the road was erroded too badly to continue.
Some of the roads ended with a culdesac and deer camp signs posted 50 feet up a pine tree... I guess when camping on public land they have to protect their signs from vandals. :)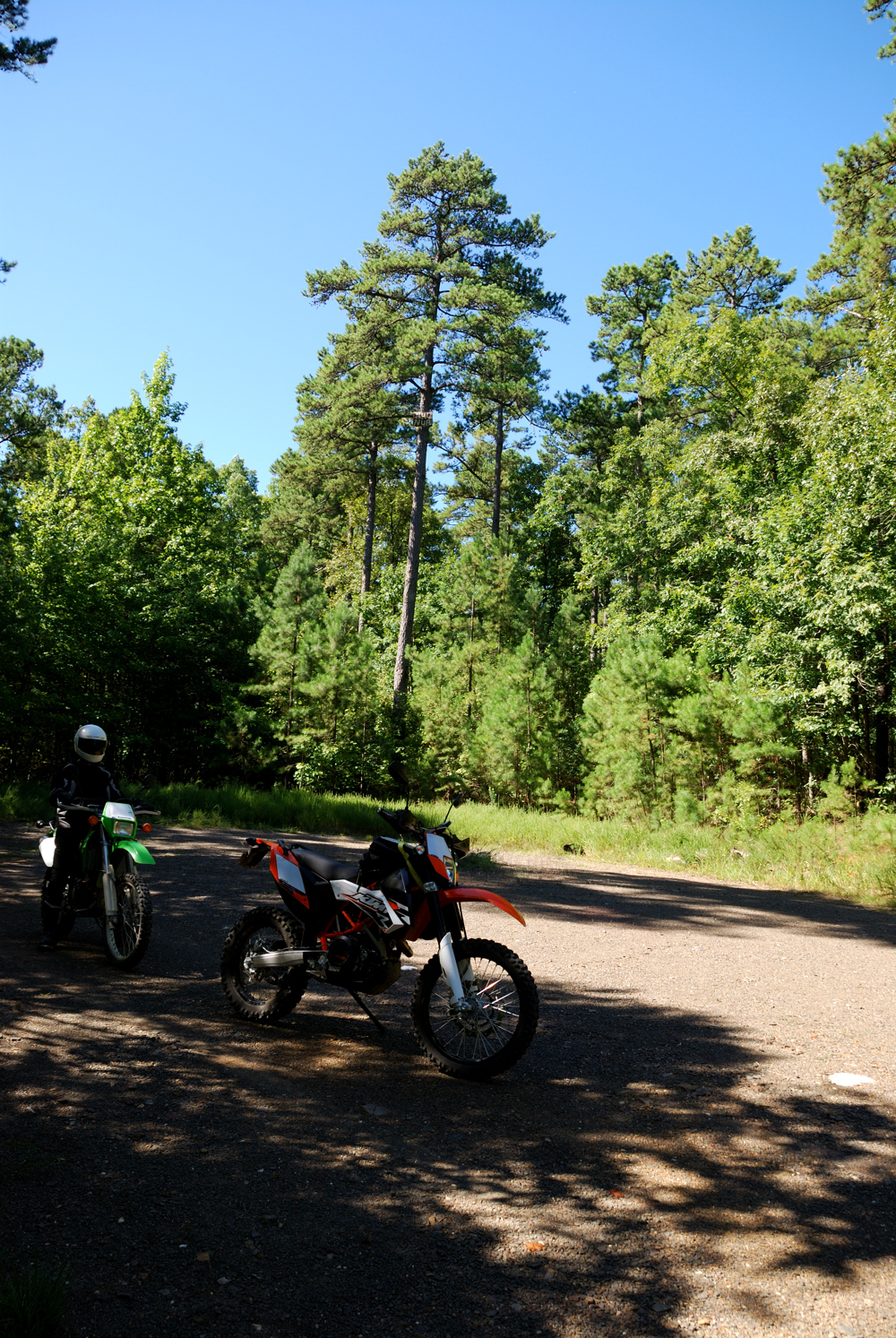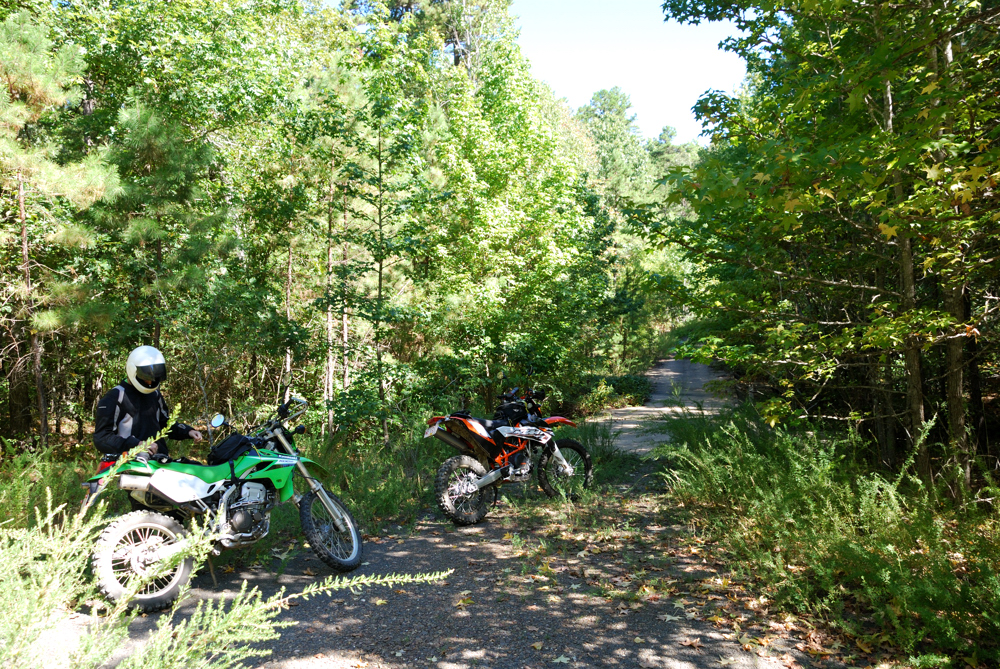 Rode back one road that was shaded and in decent shape but you could tell wasn't used... back a few miles and we came to this..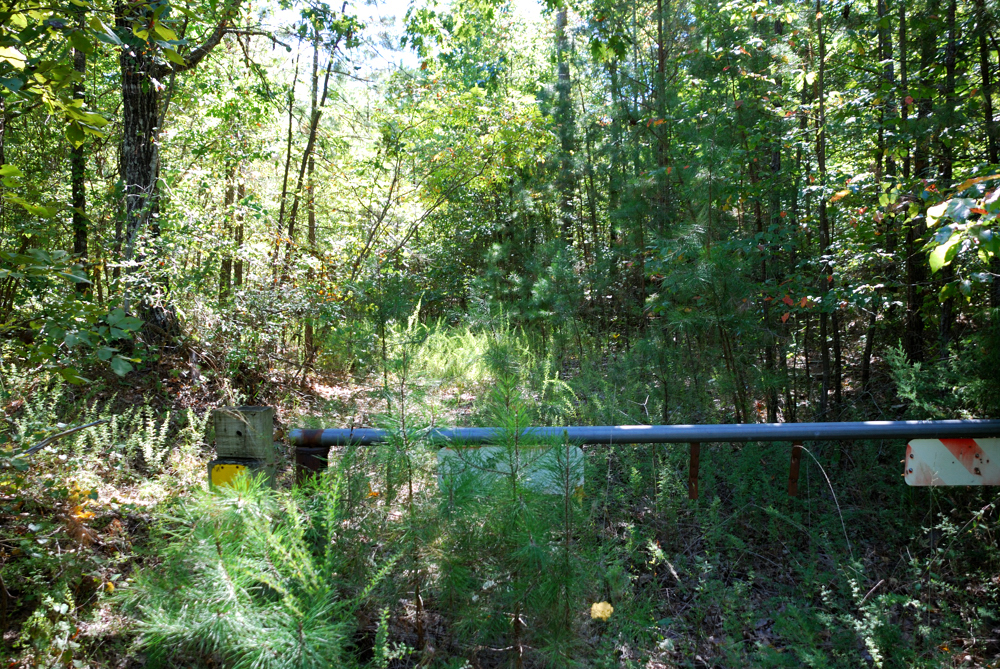 and a deer camp sign.
Some of these spots would be great places to camp if you were on dual sport trips.
I see why the hunters like the area too. We saw lots of deer crossing the roads...
Some of the roads didn't need gates.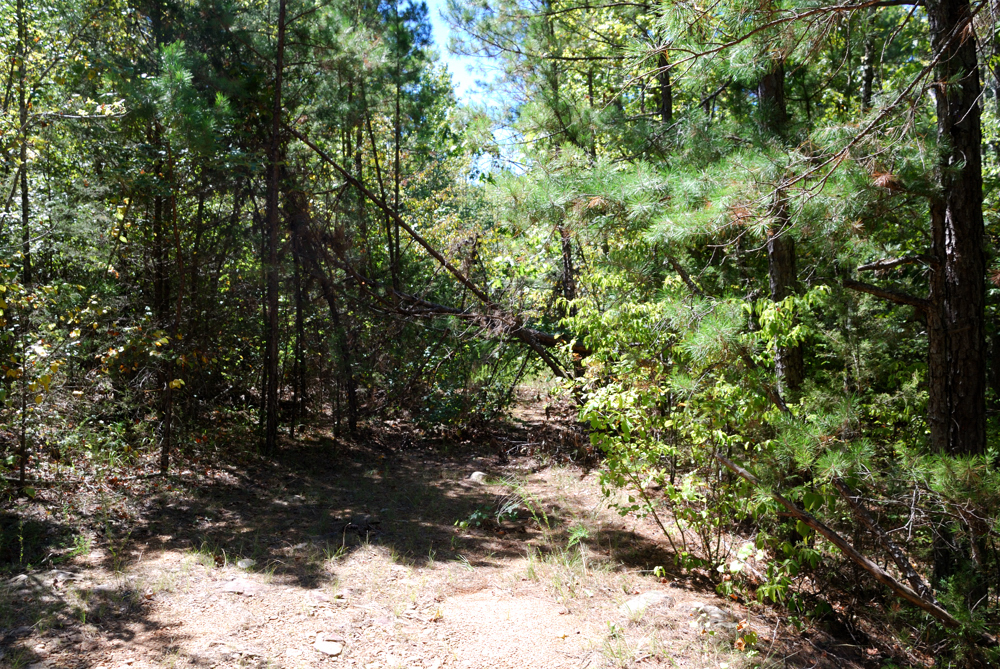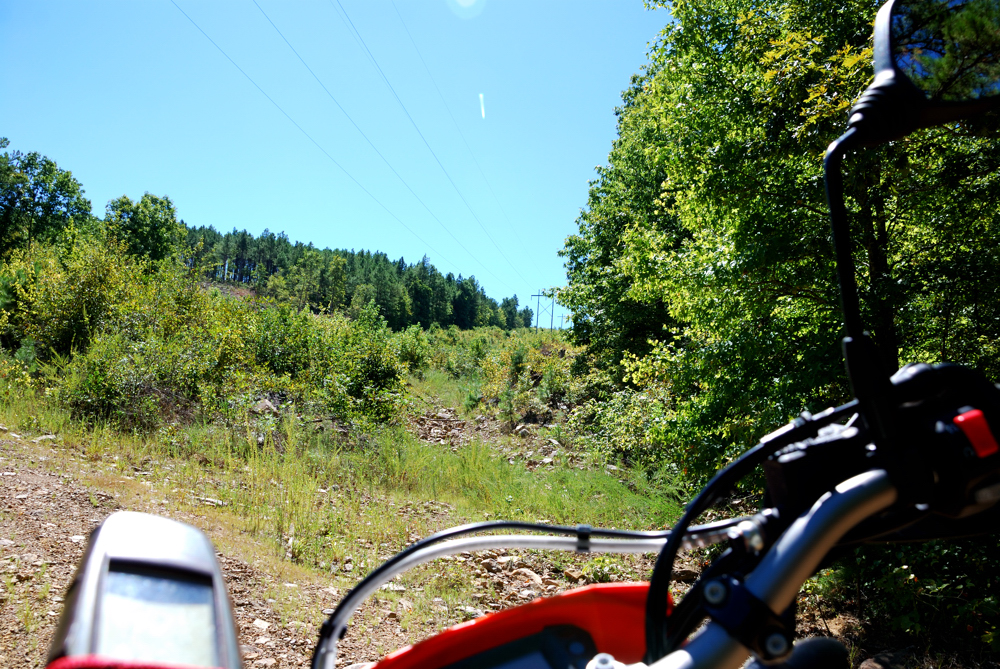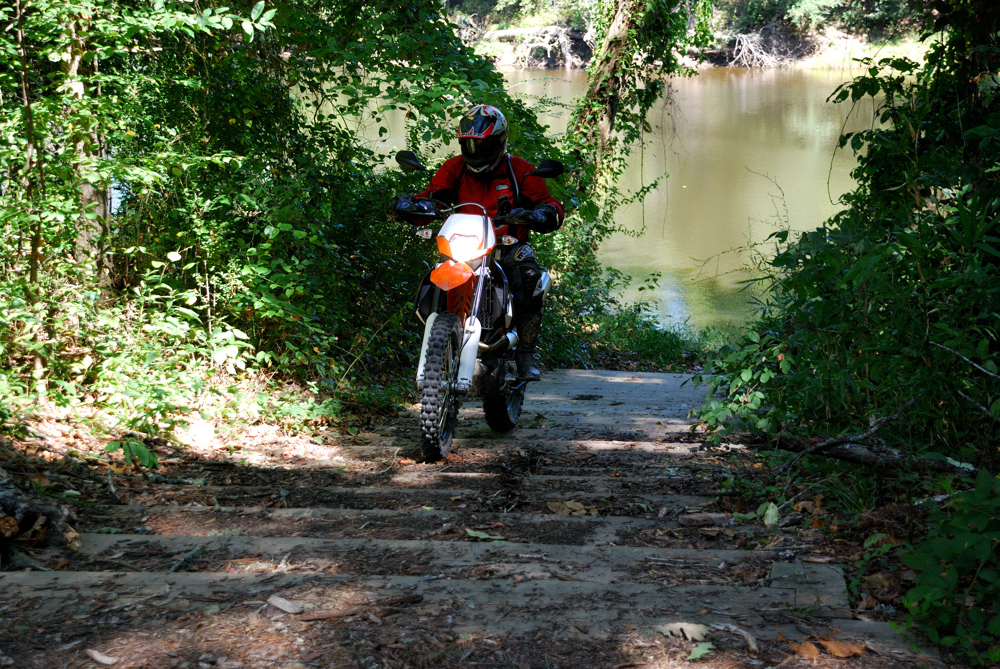 We stopped at the intersection where the main roads that run east and west intersect. there is a tree that people fling stuff up into... Old shoes, plastic bottles, bras, I guess it is a place for the locals to party.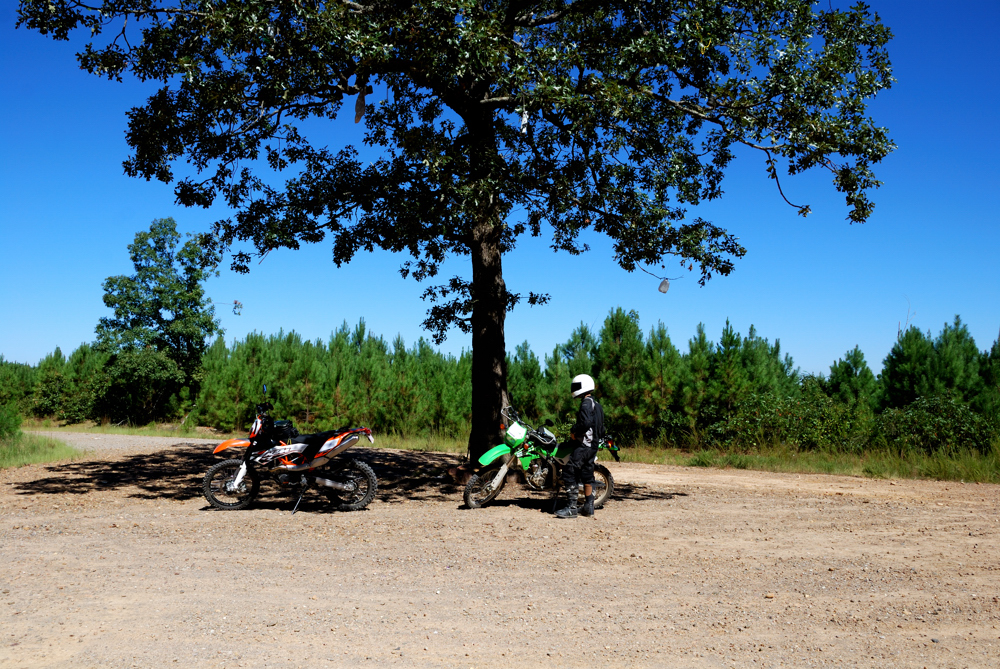 I think my kid was tired of me stoppping to take pics by now.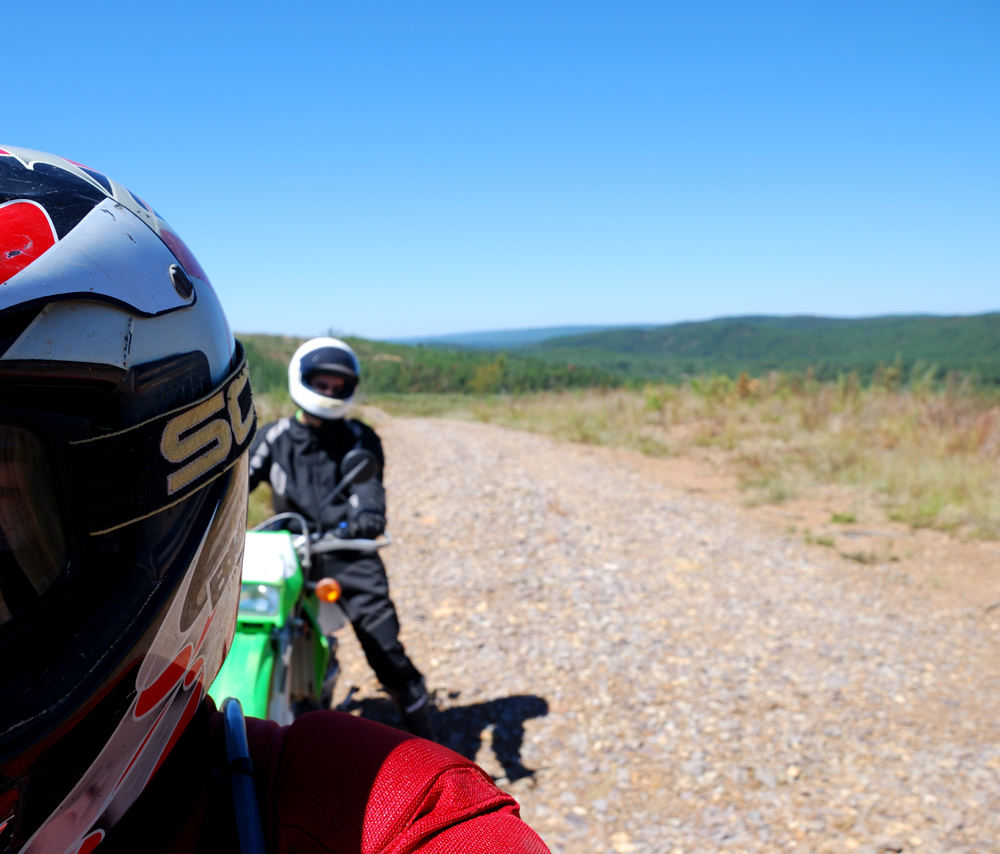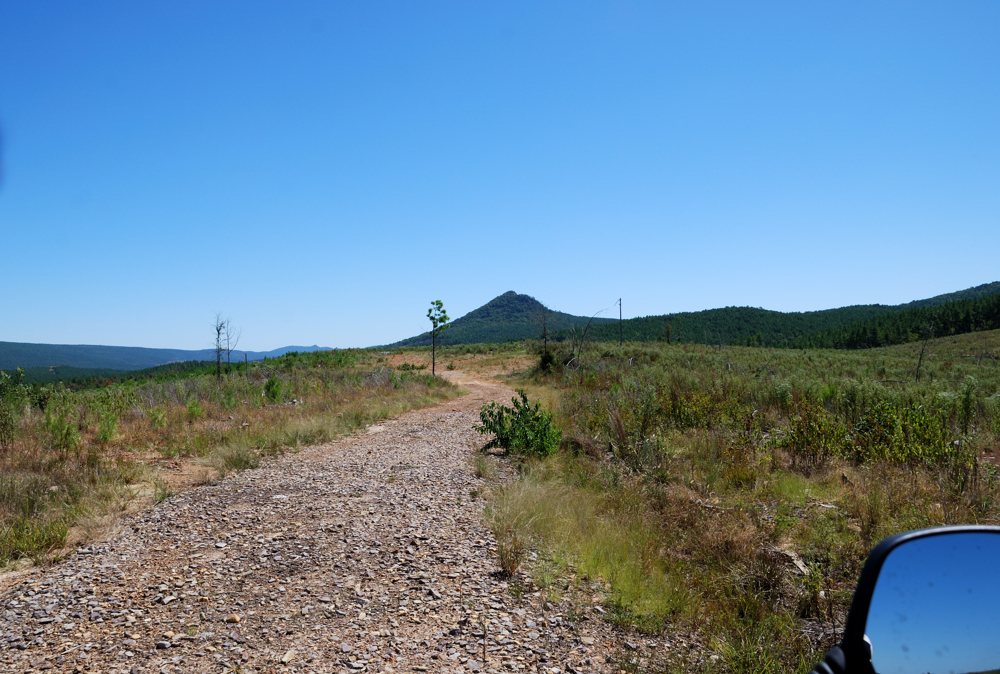 These guys had antenna's on their collars... And motorcyclists, think having GPS on bikes is high tech...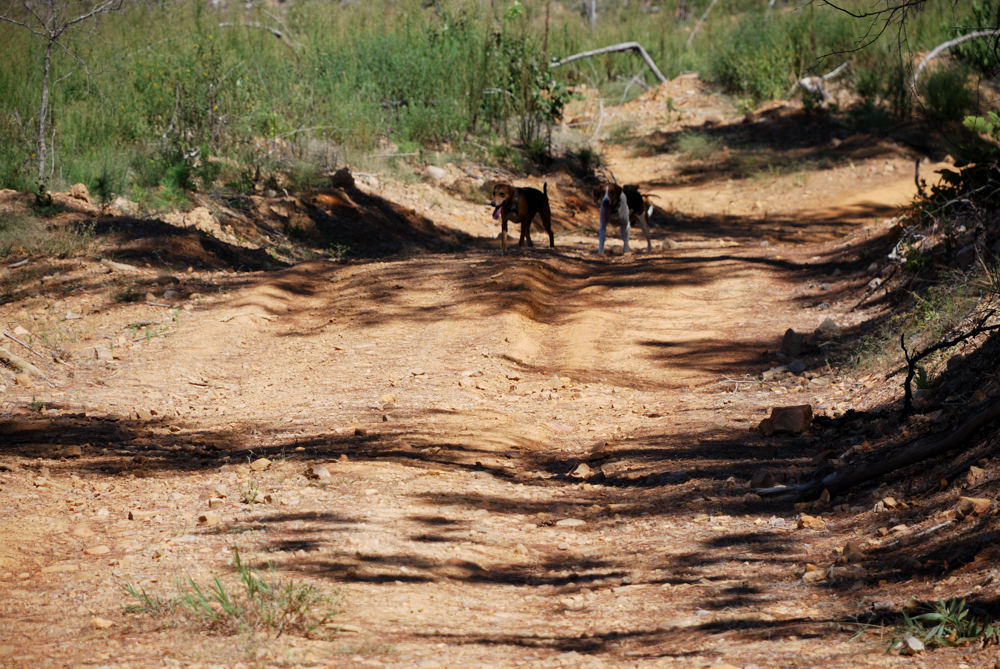 More pics of the ride..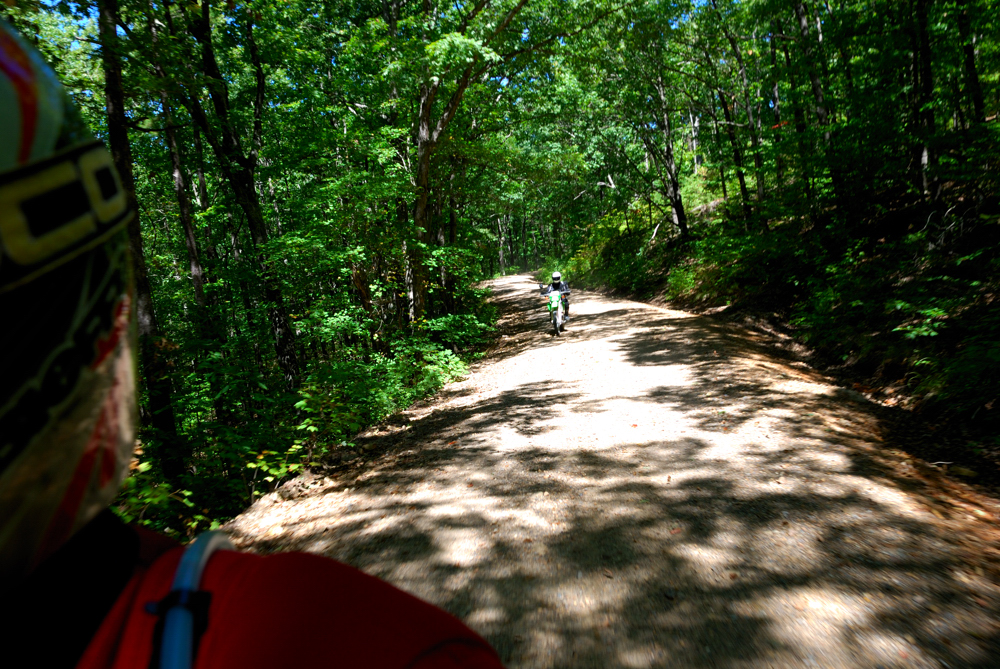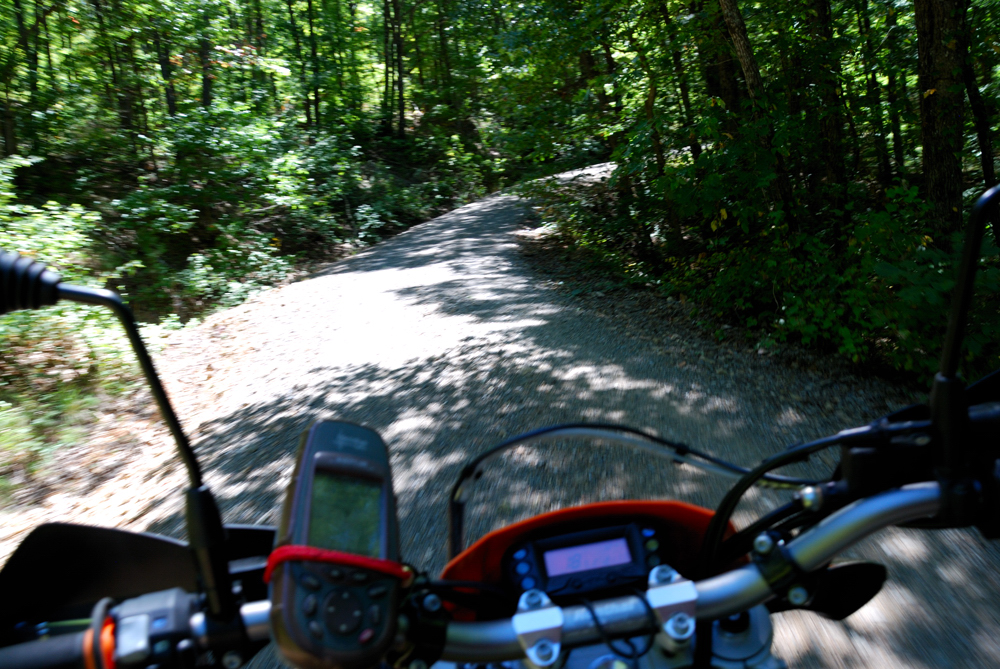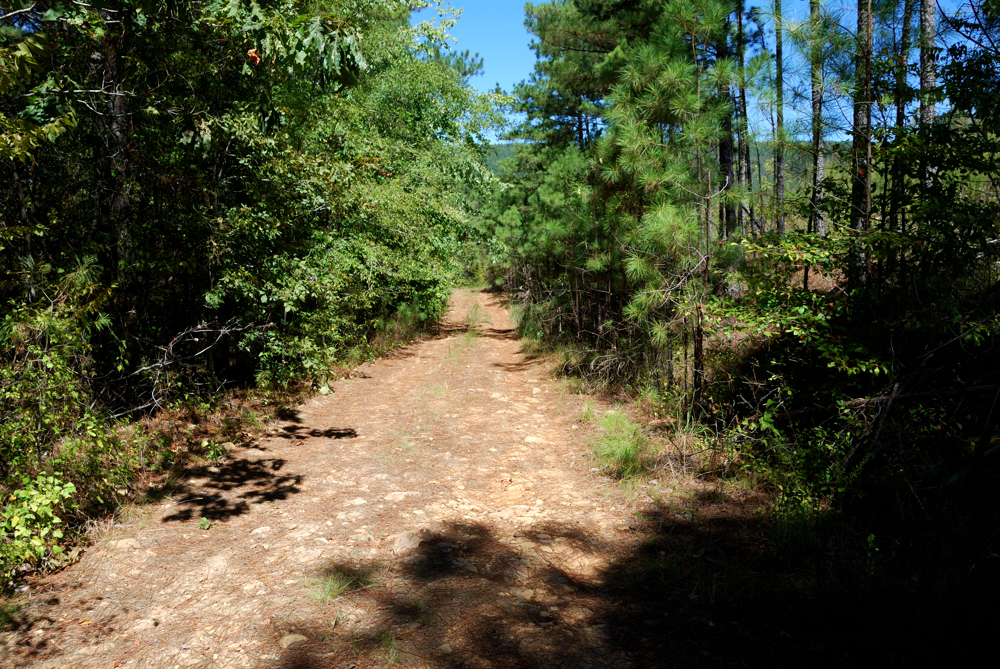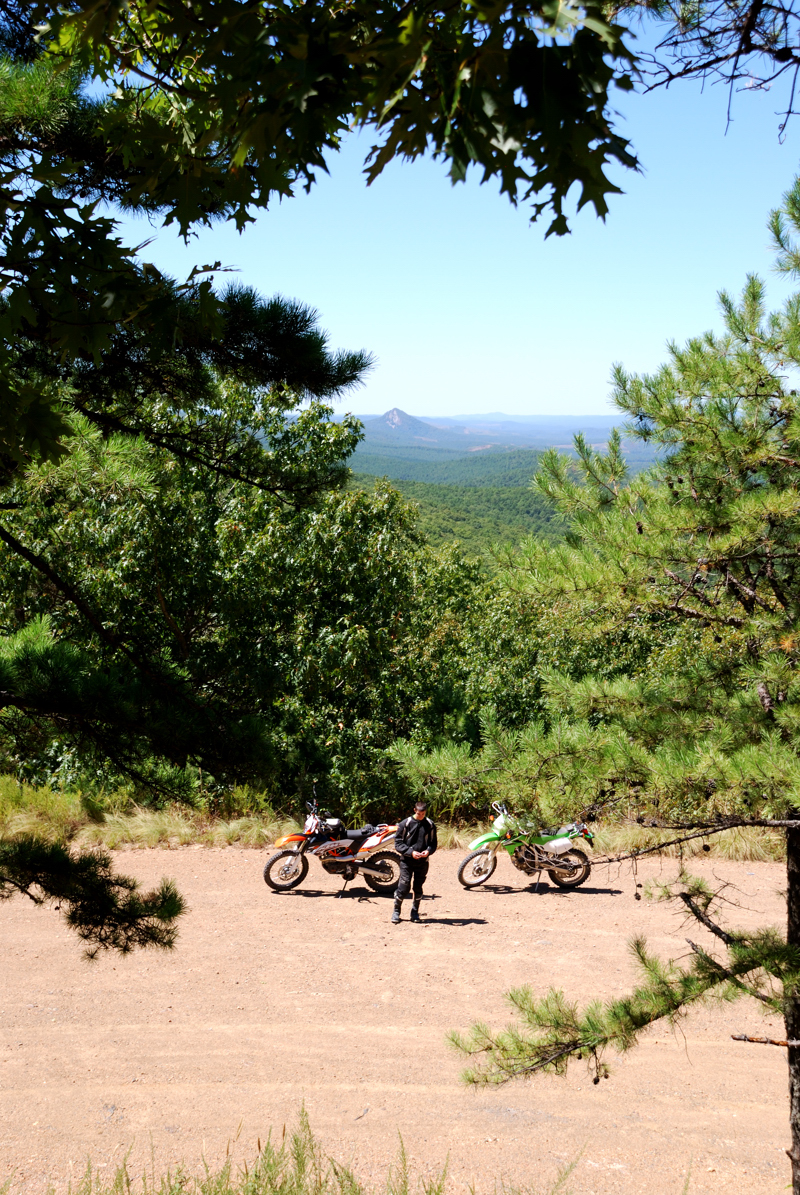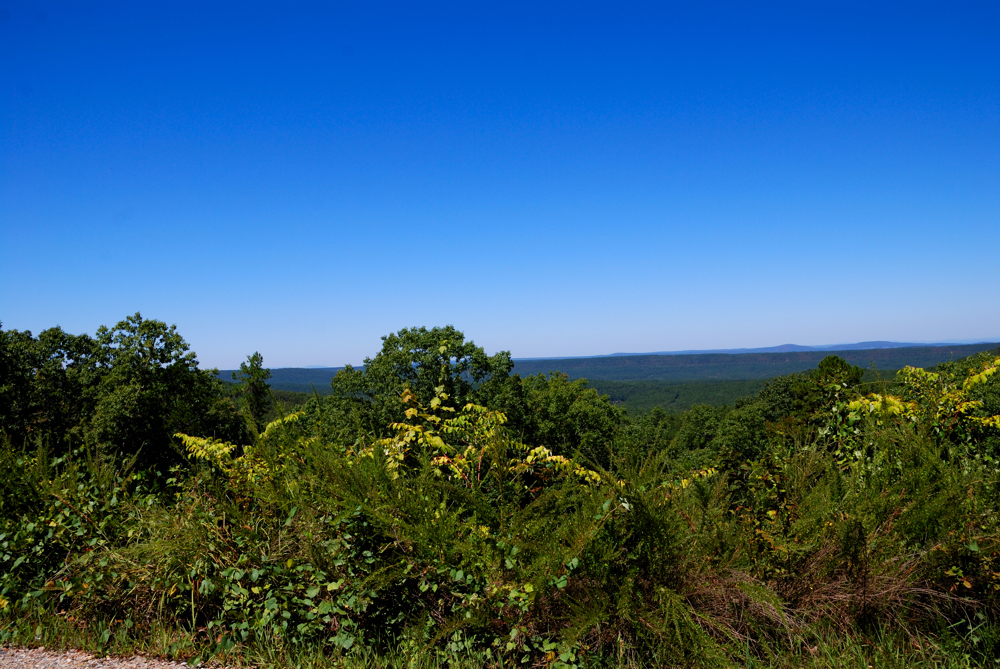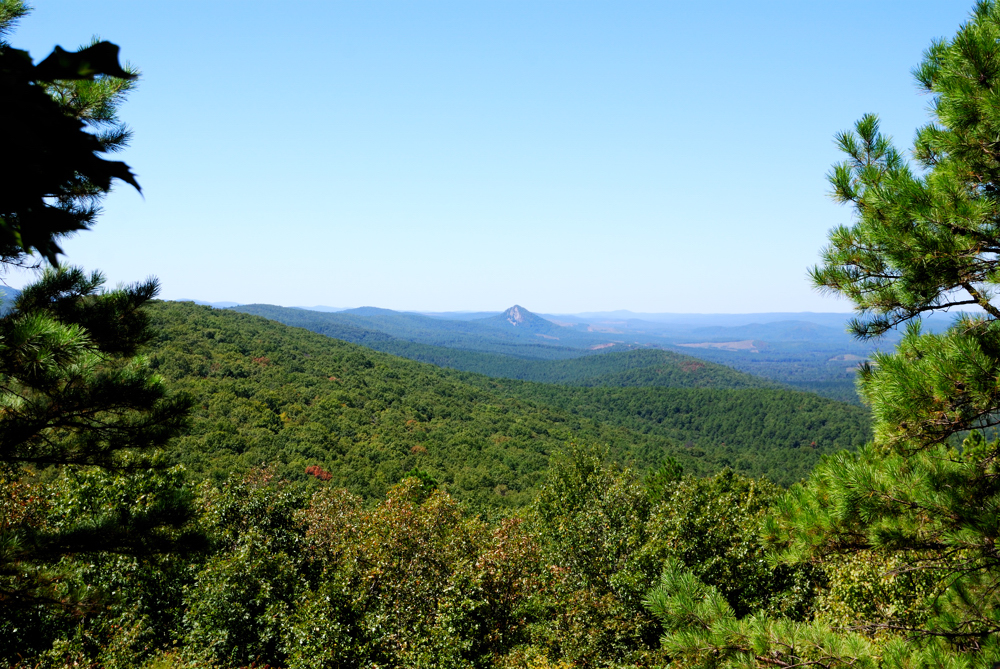 We headed for home ...
The route was mostly easy roads, and some rocky sections... But I wanted to see how long I could sit on the new seat. We have a ride planned up to MO. for the Falling Leaf Rally in OCT., and I wanted to make sure I wasn't going to be miserable. After over 5.5 hours in the saddle, I was not in any pain, and my 50 year old prostate seemed to be happy as well. :) Now I just need to sit at my desk with maps and get my route to Potosi, MO. laid out and hope for roads with no gates.