Quote:
Originally Posted by BigDogAdventures.com
This is the tough part on the South side of Taylor you were talking about.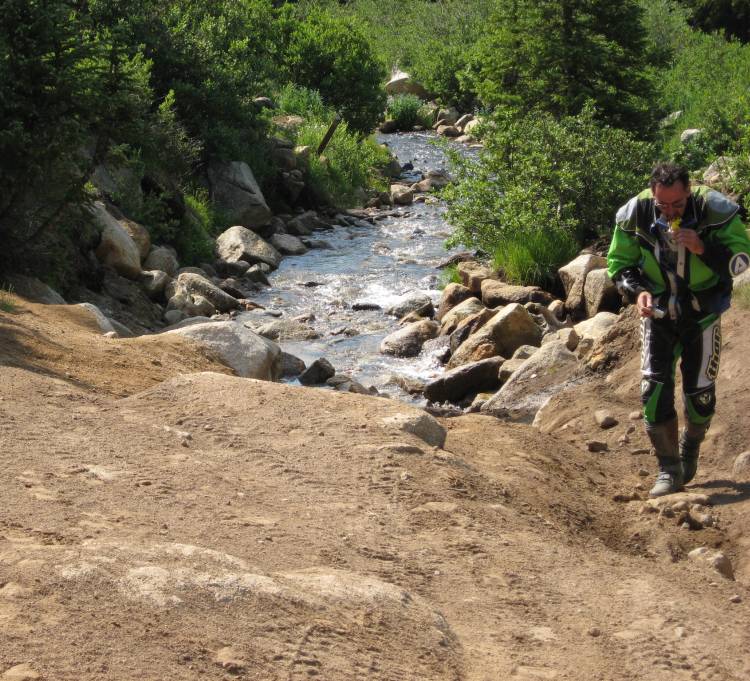 Funny you should have that photo; when I got to Crested Butte and met up with my buddies I gave them an excuse for why I was late: There was a jeep parked in the creek winching out some boulders and I had to wait for him to finish.
Well, this is the exact spot. I was headed down and the jeep was headed up. There were two boulders in his way and he was winching them out. With the mention of boulders and creek, one of my buddies said "I know the exact spot you are talking about." Here you are pointing out that spot.
Quote:
Originally Posted by BigDogAdventures.com
Schofield-----yeh----I know ----looks easy----that is a beautiful ride.
Thanks for reminding me.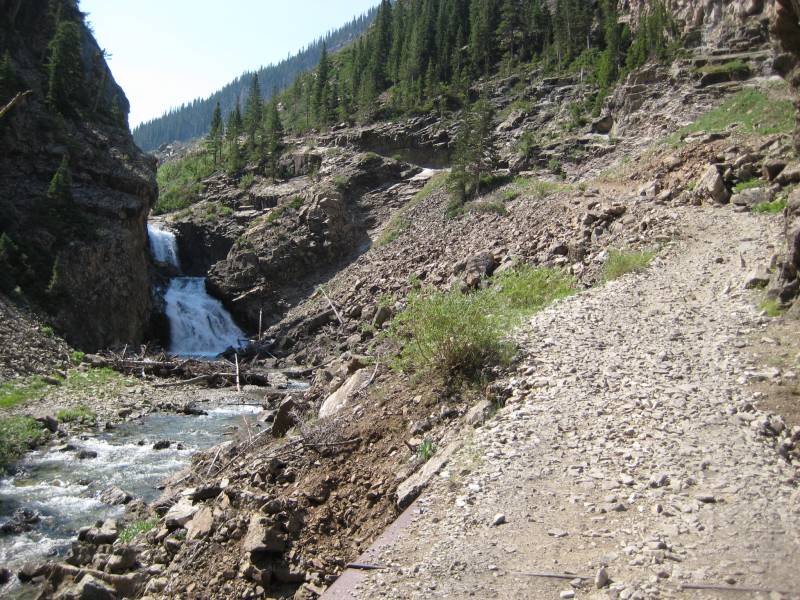 This was probably the worst of the sections on the Crystal River Jeep Trail. Worst being that it was:
A) steep
b) all rocks
c) not much more than a staircase of rocks on the upper portion
Most of the time I inched the BMW down each step while modulating the front brake. Fortunately with the front wheel down I was able to put both my feet flat for stability. It was the few times when my front wheel popped back up on another rock that I desperately searched for solid footing. Only twice on the trail did I get off the bike and walk it. One of those times was near the bottom of this stretch before the steps ran out.
Note to viewers...
the trail tilts towards the water and it begins farther up than this picture can show. If you are bold and ride this section on the pegs you had better be good...the fall to the water is unforgiving!
And most of the Crystal River Jeep Trail looks like the foreground, 7' wide and 80% rocks!