Work has finaly begun on my new toy. my direction has changed and I have started to just move the nicer parts to the titled bike. I now plan a restoration/restification project for the titled bike (Summer)
yesterday she recieved new shocks, headlight bucket, rear fender and taillight from the parts bike. as well as a new temporary chain (there is a 520 xring conversion in the works) and some new mufflers.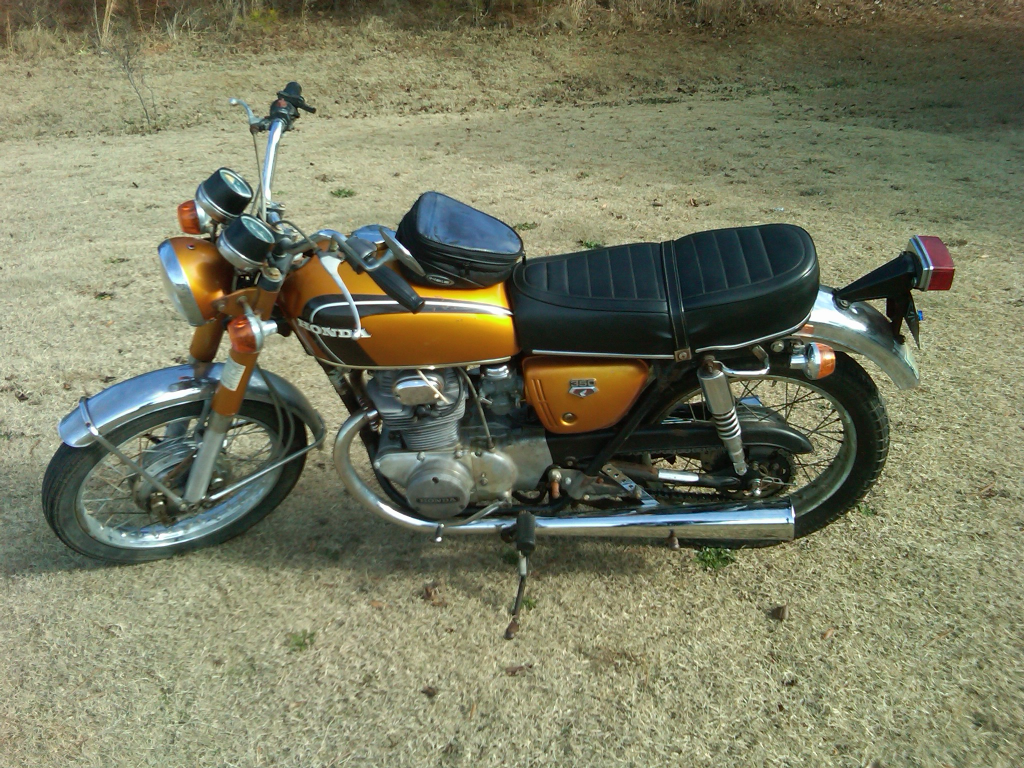 Already a big improvement. I found the high beem indicator on ebay.
The crusty wheels will be replaced by the not so crusty wheels from the parts bike once I replace the bearings, tires, rimstraps and tubes.
The swing arm and forks will also be replaced by parts from the parts bike in the near future. I also got around to registering the bike today.
I will definately need to cut down those universal muffler mounting brackets.