This short stretch through an old access road (I'm guessing) that is now more meadow than anything was really cool.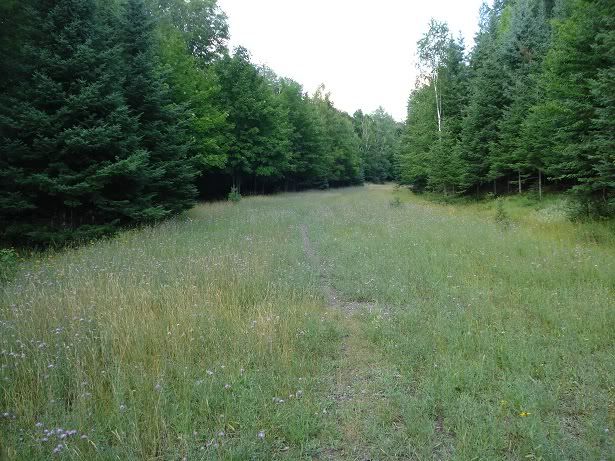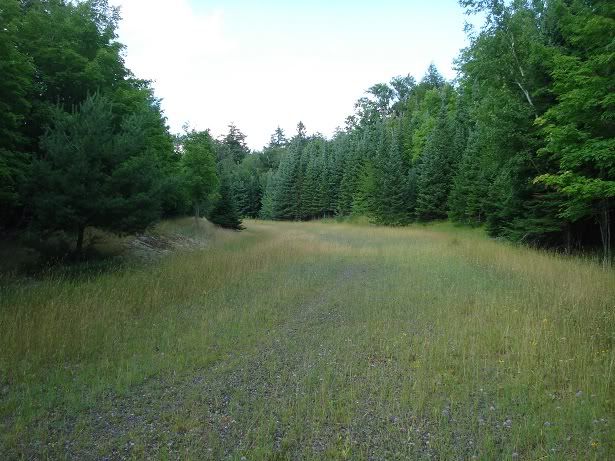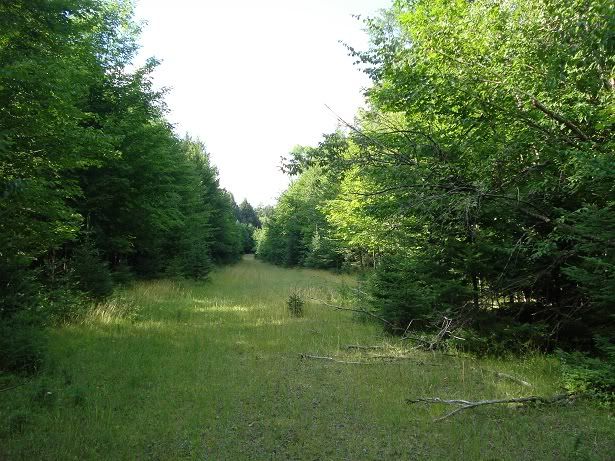 Tim is definitely enjoying himself.
We roll in to Iron River and decide to get our first hotel since unloading the bikes. We stop at a motel with a handwritten note on the locked office door to call a number for availability.
I do so.
While waiting, we chat up a nice guy on a large goldwing pulling a little trailer. They had certainly put a lot of miles on that bike.
The lady shows up, is really nice asking about our trip, and doesn't mind our dusty selves being in her joint.
We unpack.
And head to dinner across the street, thanks to a recommendation from a cute girl working at the gas station.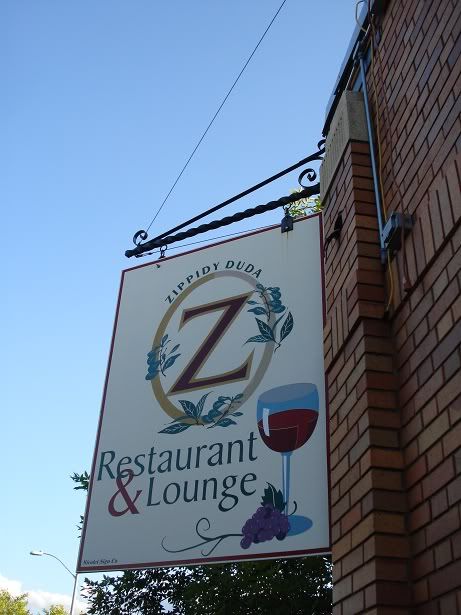 Incredible fresh fish buffet.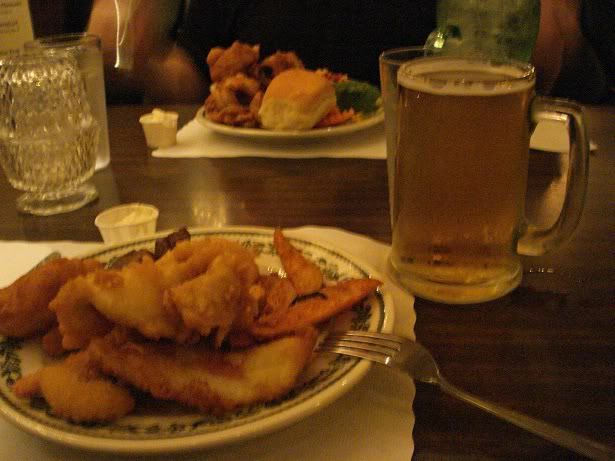 That wraps up Day Four of our UPAT Adventure. Only one more day on the road for us before heading back to the real world.
I have a night cap left over from my camping supplies that is only a
little
worse for the wear after banging around Tim's top box all day... and try to figure out how to convince the wife to decorate our abode in "Yooper Chicque".