Went out with no real intention of going that far, but as the miles passed, and with my new found confidence in my Aprilia's ability to go the distance, I thought I'd see if I could get to Sequoia/Kings Canyon NP. I did. Unfortunately, I got to the entrance and just turned around, LOL! It made for a great ride though, about 110 miles round trip and the road was beautiful.
My destination, somewhere in the distance: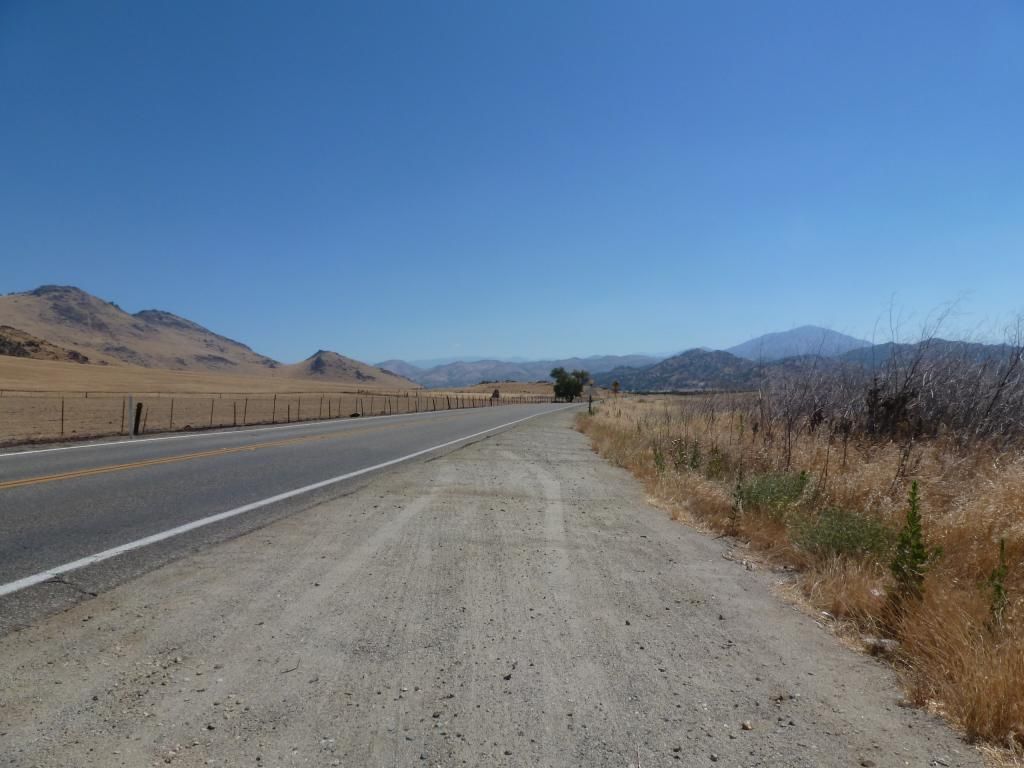 A little overlook, about 2500 feet up.
Well, you know, just because...
A quarter mile from the entrance: