Thanks for the advice guys. Since I already had the meter I decided to use that in conjunction with tuneECU to see what differences there are. The Tuneecu screen did fluctuate a bit, making it a little difficult to get a good average.
I could see from the meter that my intakes were off from one another by about 1.5 kg/hr to start.
Also the tuning screw is very touchy, so it took a while to figure out I could put one finger under it and turn the screw at the same time to help stop the readings from going all over the place. In the end, the flow meter was much easier to use than tuneECU, but it was nice to reference both just in case.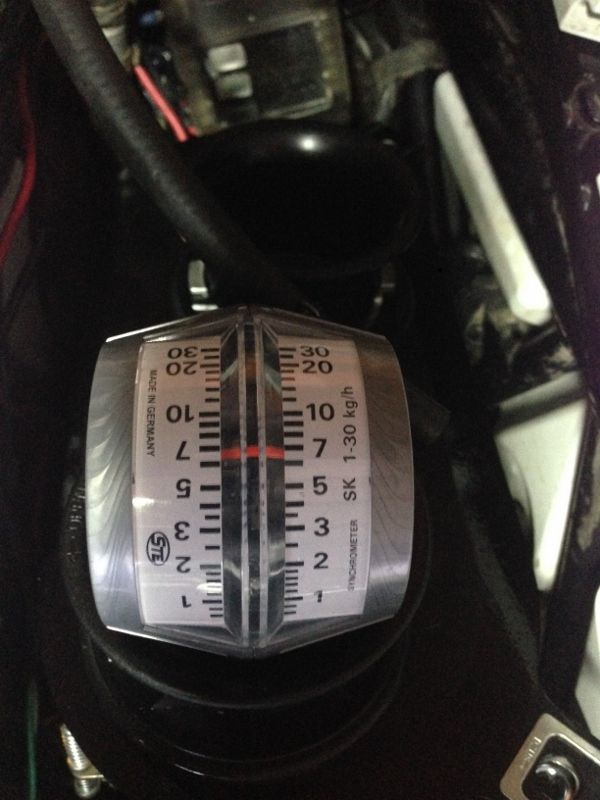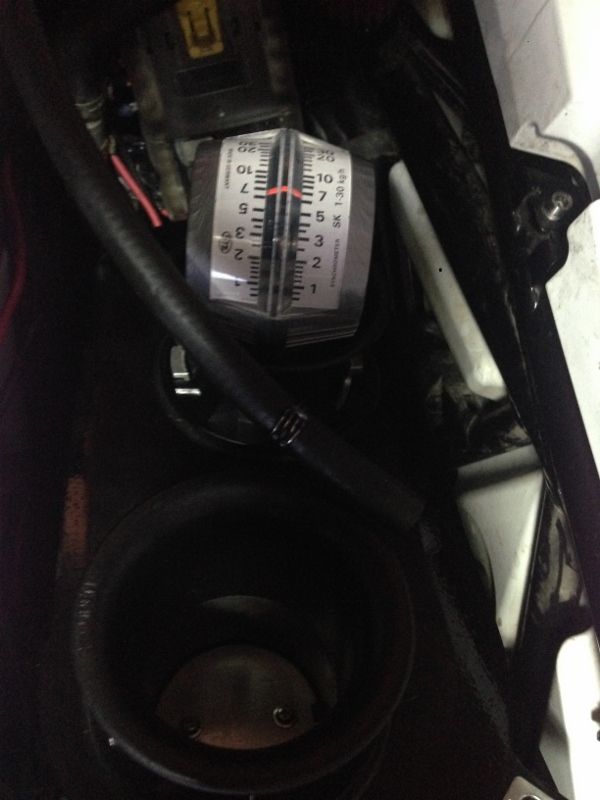 I ended up with both intakes settling at 7 kg/hr. Also, if anyone has the smaller trumpets from the RC8 like I do, you'd need to put in the originals to use the meter (or use/make an adapter). Otherwise this worked flawlessly.
I took a small loop into the hills afterwards to test everything, and so far, my throttle response at low RPM has been smoothed out considerably. I'm happy I decided to get this done.