Been too busy to play in the shed with Bertha, my duties at GL now occupy me full time...
Since I am home with the crud and running a 102-104 fever, I can at least comment on my lack of progress. The UK motor has a scratch on one case cover and is missing some hardware, like the cover was pulled to inspect for damage, so I prolly gotta get some gaskets.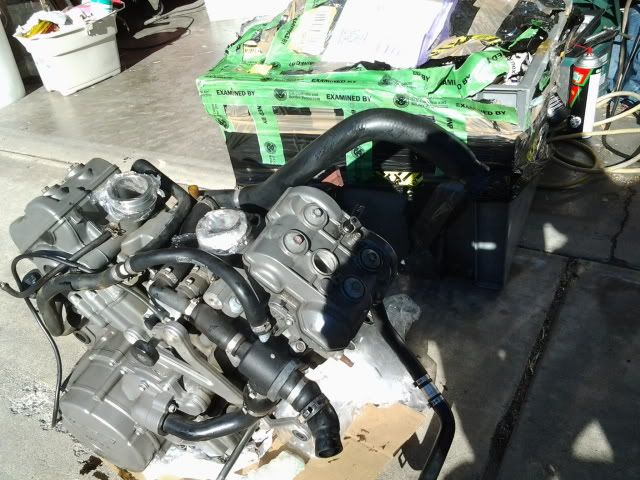 Luckily the motor came with a full set of coolant lines, cause my top line to the radiator is blown and has a 10" rip down its length. I am thinking headgasket went to cooling system overload, no coolant in the head(s) meant they were red hot when the coolant line exploded, front cyl got a big dose of coolant in the K&N and a smaller dose made it to the second cyl. The intake tracts are covered in a thick white crust deposit, like minerals from water.