We went up to the cabin this weekend to shred some snow on the slopes and what the hell do i see up by the Lions Rock meadow but a couple of KTM bikes with full tracks setup and mono ski on the front ADVing it winter style!! I did not stop to chat but was very cool, heard them down below roosting it up. i hope they had a blast as we did. Good to see the bikes up there amongst the sno machines. A cople shots from the snomobile ride.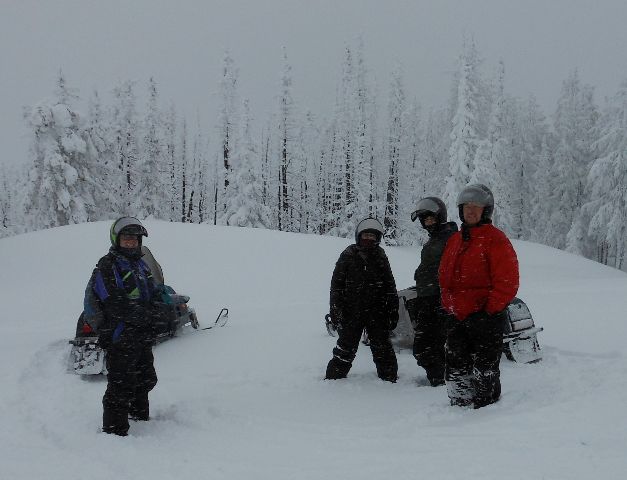 Oops found a tree well and done buried it!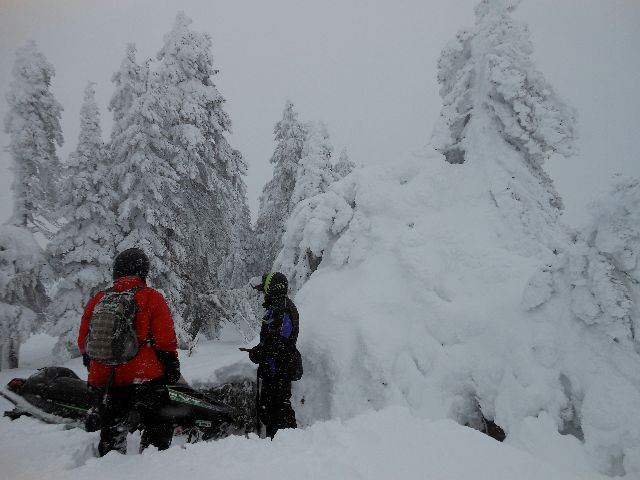 Fun weekend up in the snow with my wife and some family! I don't know if the snow will let us back up to grind or not, we'll see! Hoping for spring and the chance to get back on two wheels instead of tracks!
Cheers TB