As life goes on you have regrets about bikes you had and lost or dismissed.
Ive always loved Triples, either of the two or four stroke variety, having owned Mach3 and 4 Kawasakis, a short stint with a suzuki 750 waterbottle and a Laverda Jota in the early 90's I lusted after a Speed Triple.
Ive bought and sold 3 so far, and have at the moment one on permanent 'loan' to an enthusiast friend who cant really do enough for its restoration.
One of my greatest regrets was earlier this year trading in my 97 Thunderbird sports on a New 'soulless' 1050 Tiger SE - Bike just doesn't do it for me and I knew it was a mistake as I watched my beloved Thunderbird disappear into the workshop to be readied for sale to a new owner ..
So now some months later ive decided to find another 300 series Speed Triple and pick it up this weekend ..... Hopefully a bit of a therapeutic moment to help ease the sense of stupidity for selling the Bird ....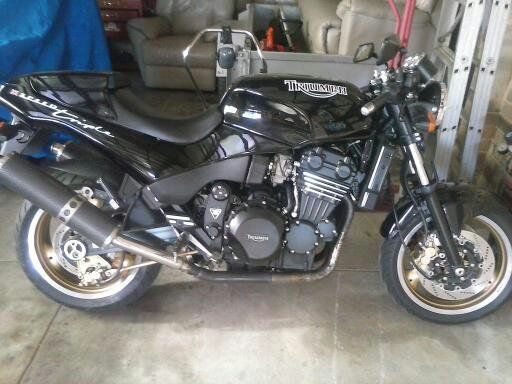 And the loss