Finally got the bugs sorted out on my set-up and am pretty happy with it:
Clake SLR (used as clutch; needs custom 48" hydraulic line to clutch slave)
Rear handbrake (KTM part #54802030144 fits the SLR and has the right piston size; also needs new hydraulic line to rear brake caliper...think this one was 63", but check. Position of the fittings on the lines with the right rotation relative to each other is important, as is ensuring that the fittings have the perfect bends adjacent to the banjo connections)
Aftermarket turn signal assembly (is very thin on the front side of the bar and has a bonus headlight "off" switch position; the stock assembly prevents full travel of the SLR lever)
Rekluse EXP + Rekluse clutch slave (no pic)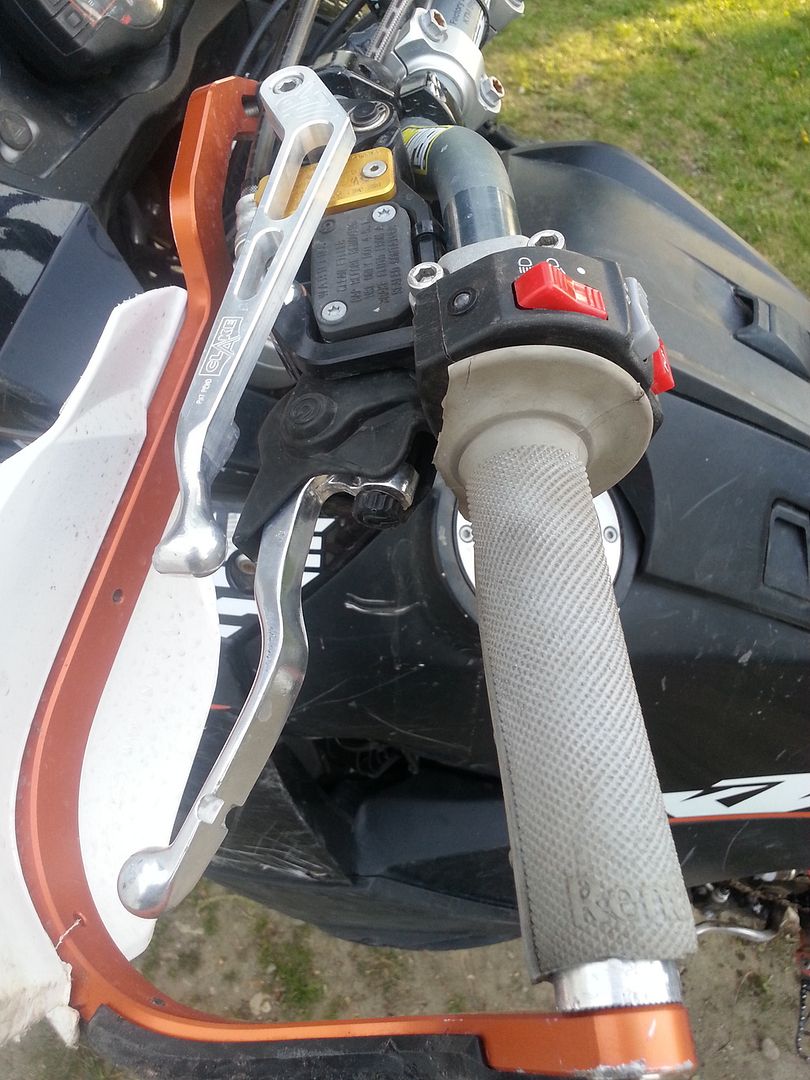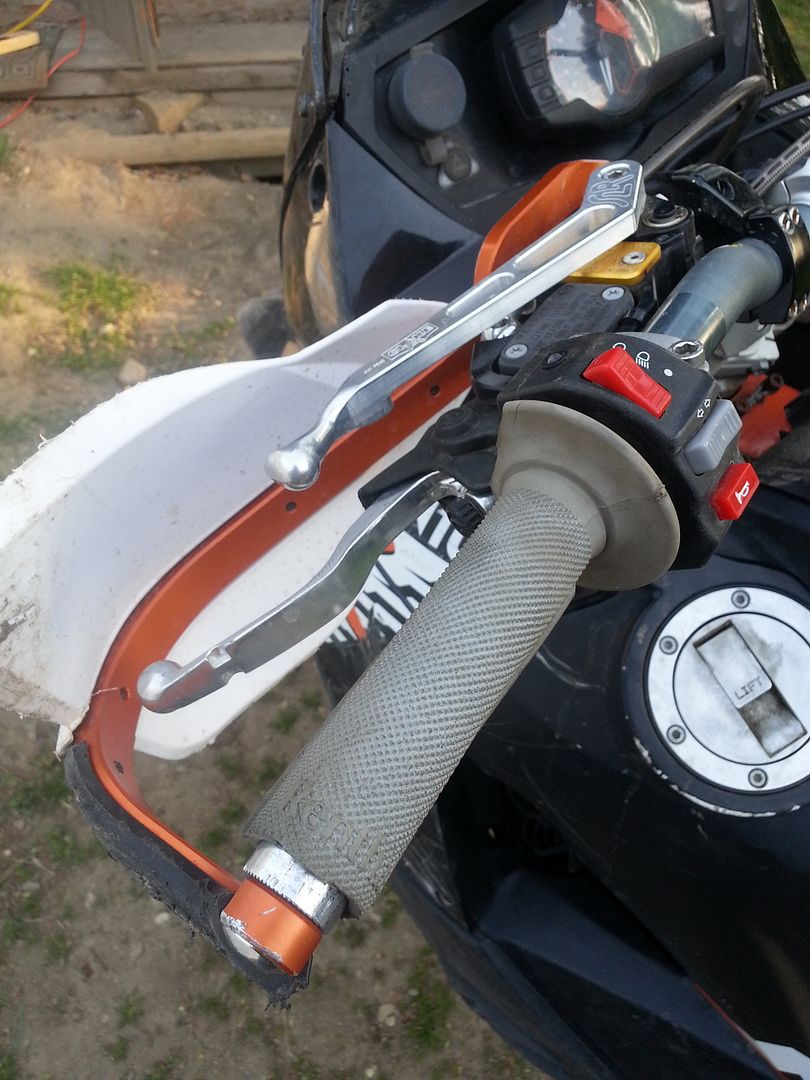 Overall, the system works great and I find that I'm much more confident descending steep hills....just like an massively overweight mountain bike! The lever position feels natural and the SLR as a clutch doesn't take much effort despite being for only one finger.
I've laid my bike down a fair number of times since installing everything and so far the levers don't seem at all suceptible to damage (mainly thx to the Cycra Probend, which is also holding up great).
The only finicky bit seems to be that the SLR moves less volume of fluid than the standard clutch, so the margins for adustment of the Rekluse for free play gain are a bit tighter and that adjustment needs to be done more frequently as the clutch wears.