RotoPax mounting to pannier side rack.
---
I'm getting my KTM 690 Enduro pannier racks set up for mounting a RotoPax gas tank. I did something similar for my WR250R.
The question is should I use the provided round mounting plate that attaches with 4 bolts or should I bolt the RotoPax tank mount directly without the plate? On my WR I used the plate but most rear racks that are drilled for the tanks don't use the round plate at all. Probably doesn't matter. What do you think is the best way?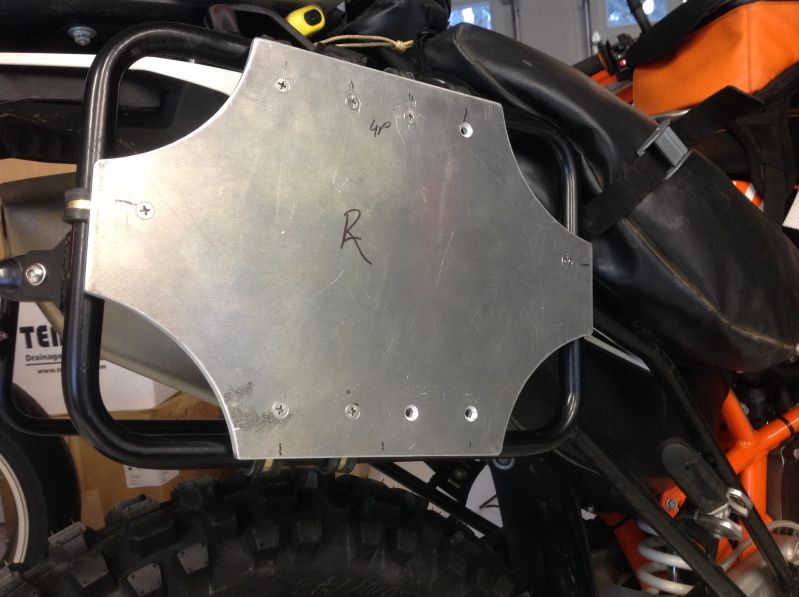 __________________
"Piss-poor planning leads to great adventures"

2010 BMW R1200GS, 2010 Ducati Monster 1100S, 2013 KTM 690 Enduro, 1985 Beta TR32, 1968 BSA 441 Victor Special