Hello there! This is my first very own bike, ktm, build, forum site etc etc. So feel free to criticize and offer ideas, because from start to finish I feel as though I had no idea what I was doing!
Well, I picked up Kat my 06 525 exc stock about 2 weeks ago from this ol fellers garage. It has 34 hours/700 miles SO I feel it's safe to assume over the last 8 years its had a fair amount of sleepy time. Because of the low ride time I doubt he had it serviced much.
My goal is to make it a ds, so a lighting kit and cooling upgrades where high priorities. He's my weekend synopsis!
The beginnings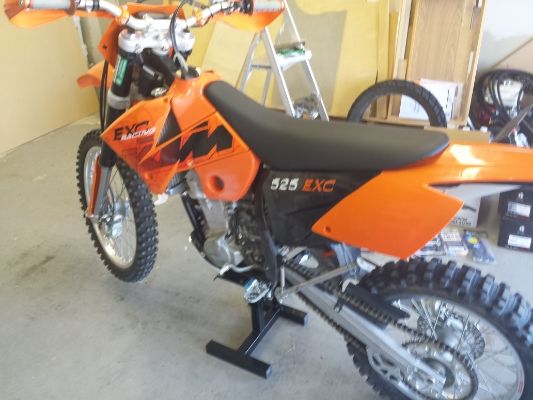 Christmas came waayy early :worthy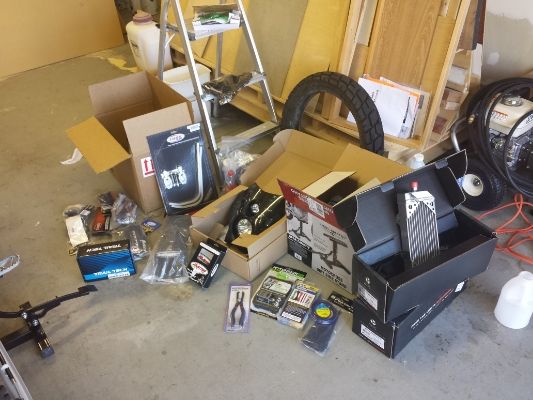 Kats getting stripped, no games in our relationship!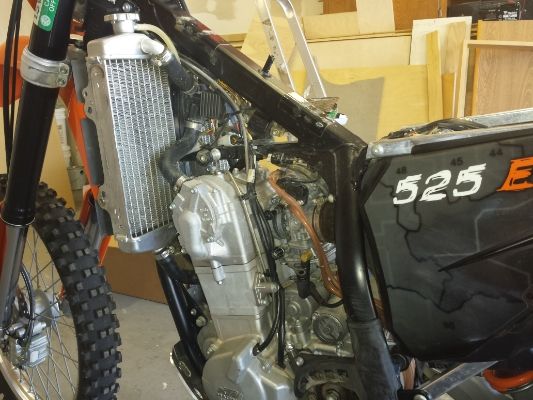 Trail tech stator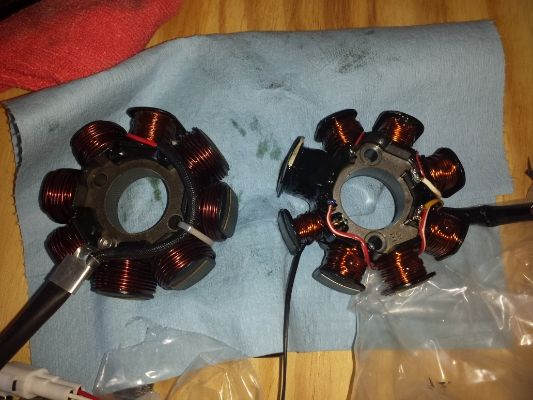 To power this! Trail tech x2 hid beams/tusk enduro lighting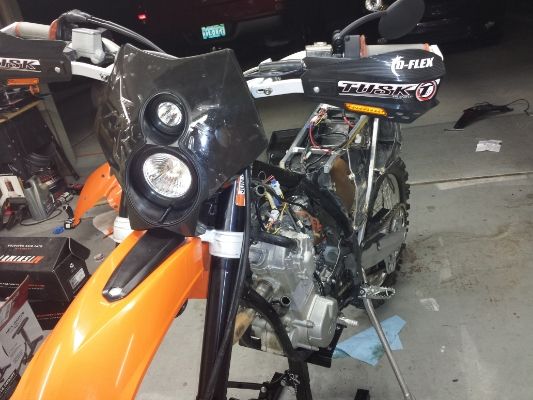 Mishimoto Rads, stay cool my friends :cool: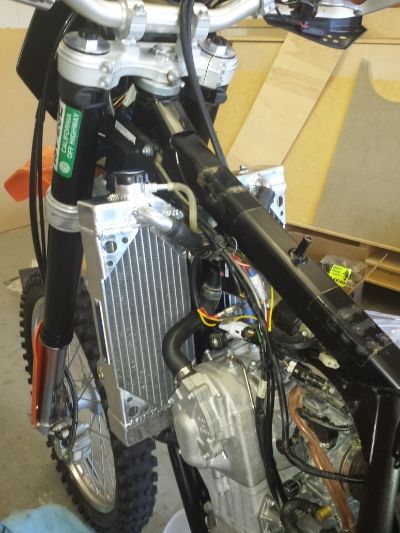 Other things I forgot to take pictures of! water wheel seal, I swear the old one was welded on! smashed it into about 80 pieces getting it off! Jd jetting, but I can't dial it all in until I replace the accelerator pump diaphragm. The original looks shredded! Oh the ravages of time.. :Head banger the oil was only suppose to have 4 hrs on it but it looked terrible and had shavings in it.
But after everything! She just purrs, thankful to get some attention after all those years I'm sure