I've found myself a new project. A 200$ yz125 that hasn't run in years. I thought I would start a thread here to ask questions, and to show my progress to anyone who's interested. Here it is right after unloading it
Yes, it has no front wheel. That is the least of my concerns though.
The list of problems I know about are as follows: The motor was locked up when I got it, the carb is still locked up, the airbox was stuffed with mouse droppings and other goodies, the fuel tank leaks, the forks leak, the stator wires were all cut and the stator cover is missing, many bolts are missing, the exhaust was held on entirely by zip ties, The brakes all need to be gone through/replaced, plastics are cracked or missing, and I'm certain there are other issues that don't come to mind just now.
I wanted a project, and I sure got one.
The first order of business was to get the motor freed up. I started by pulling it from the frame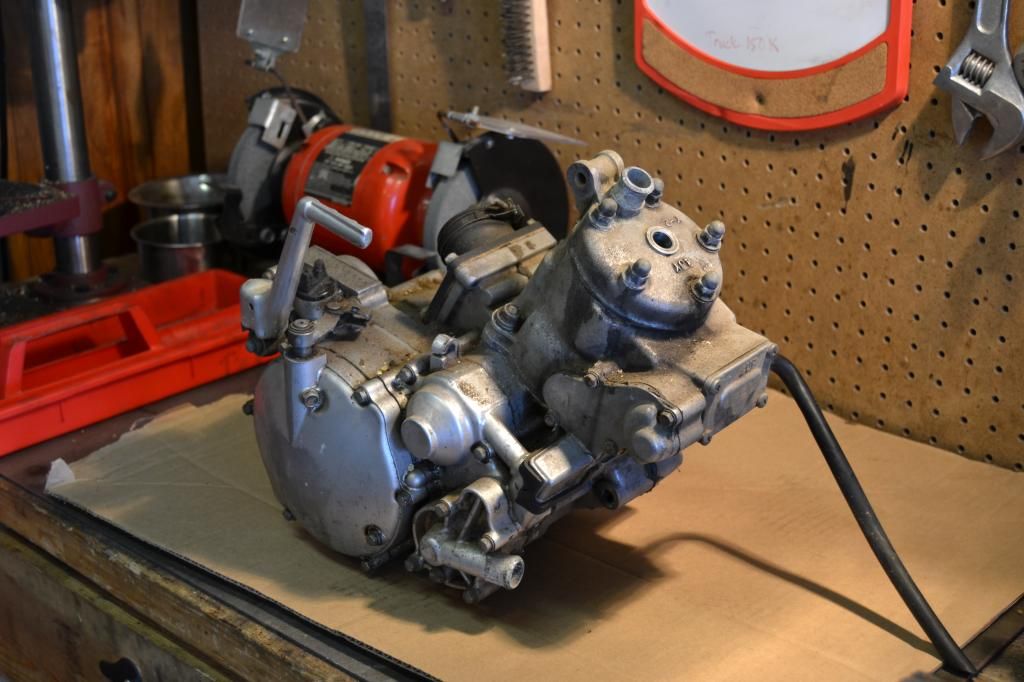 Half the mounting bolts were missing, so it was a breeze
Then the teardown began
Cylinder looks like it is in decent shape? I measured the bore, and it is within spec.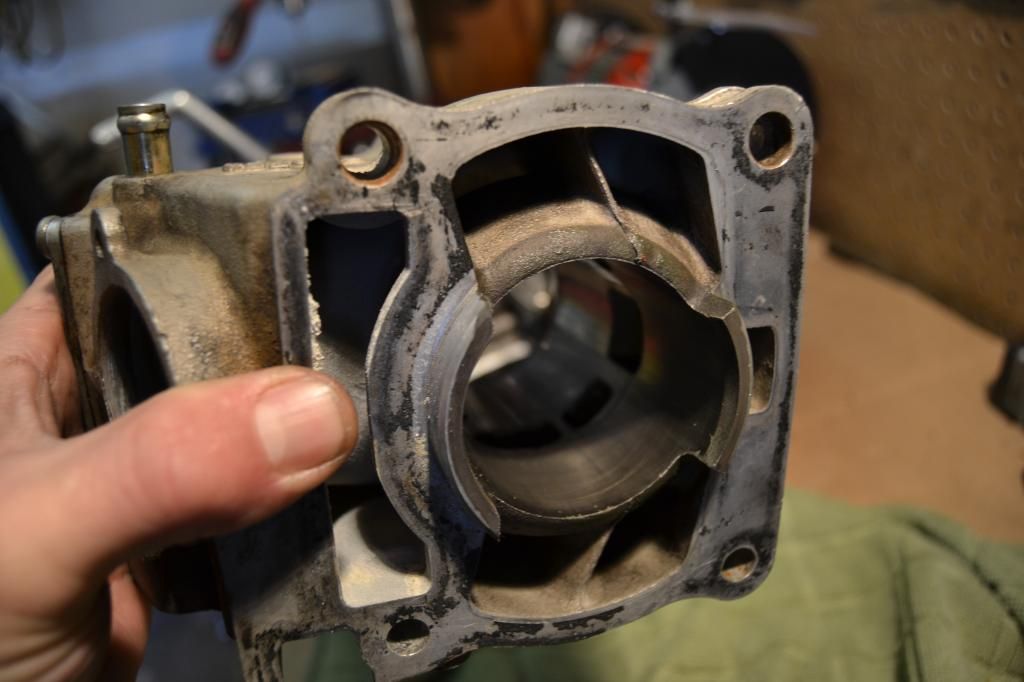 Lower end was still locked up at this point. I don't know what a 2 stroke piston should look like, but I think it's in decent shape? Diameter was in spec. and the ring gap was correct.
I pulled the cases apart to get everything unstuck and found the problem. Rust on the crank. I wiped it up, brushed it off, and everything spins free now.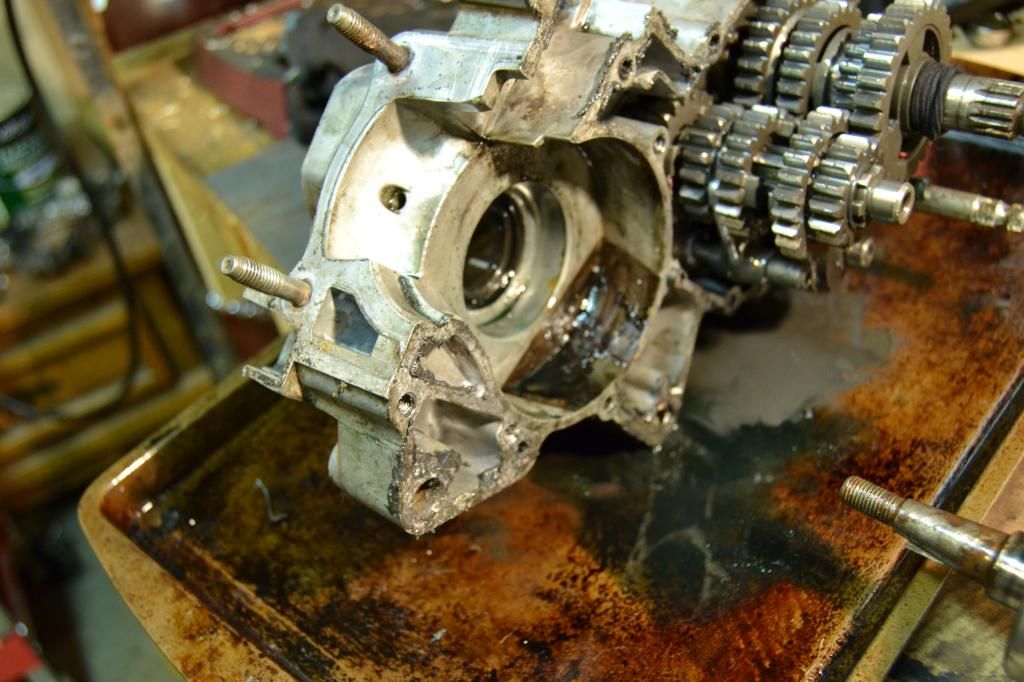 So now my questions:
Would it be advisable to sand down the rust on the crank, or should I just leave it as is? It spins freely right now.
Should I replace the piston and ring even though they are in spec? I really just want to see if the thing runs before dumping too much money into it.
Anything else I should check while i'm in here?
Thanks in advance for any help. This will probably be a slow project, but I will update it whenever I make progress.