Four scouts were swept away in northern NM, and one died. The flood came through at 4:30 am, after a storm that may have occurred miles away:
http://www.usatoday.com/story/news/n...ding/29420383/
It takes forethought, planning, and discipline to avoid camping in canyons because they are usually flat, scenic, and convenient.
In the arid west, flood waters run for miles. You can get inundated without every feeling any rain.
It can be helpful to have a mental image of what happens. Here is my bike at Ojo de Amado spring: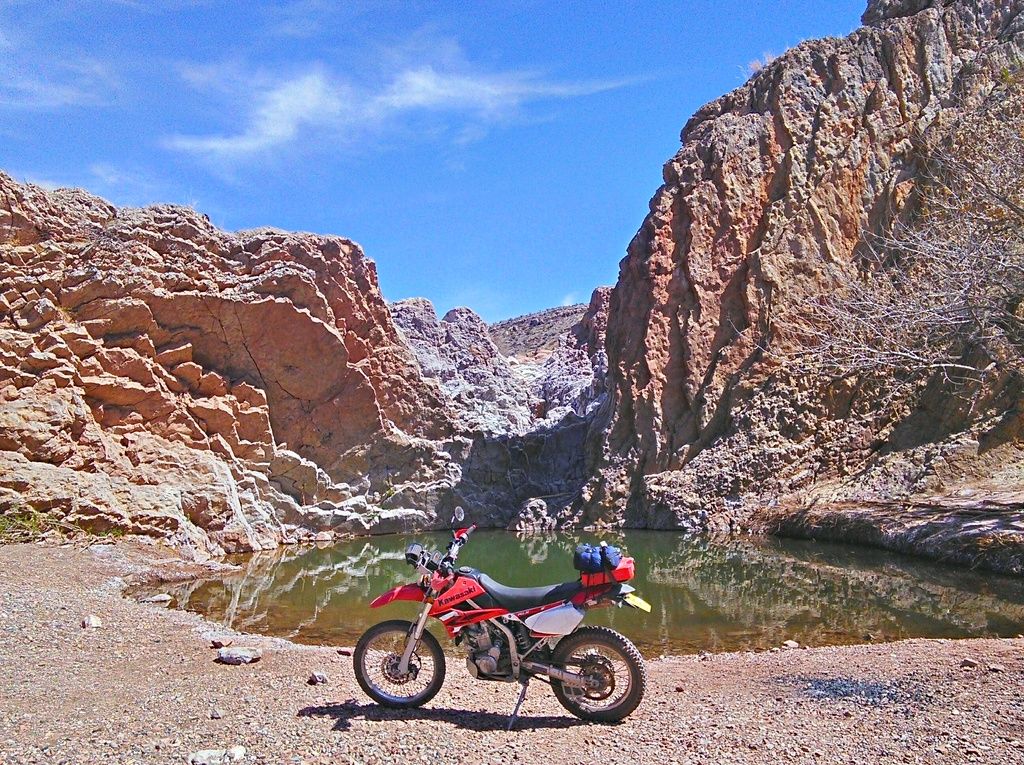 Here is what happens there when rain occurs miles upstream:
https://www.youtube.com/watch?v=WIdqHvg7sFQ
Be safe