First ride on my new dr350. I packed as light as possible, took my butler hill country map and went without a plan or route. My plan was to ride slow and take and any trails I could find, there are lots of dirt roads in Texas, but not that many without a locked gate in front of them.
I found quite a few, by taking the smallest road I could find on the map and keeping my eye out. I don't know if any were private property, or what have you, but I didn't get shot at. The little dr was fantastic on the rough stuff, and not that bad on the highway, I could do 70 indicated just under the red-line, it just kept buzzing a long.
It's great to have a bike you can point in any direction and it can handle it. I've had a KLR and VStrom before and you really couldn't do any of these roads on those bikes, at least not by yourself.
The biggest thing I need to change is the seat. My ass hurt before I even started and it didn't get any better.
Started in Austin, spent the night in Bandera, hit up the trails in the hill country state natural area (though probably not legally).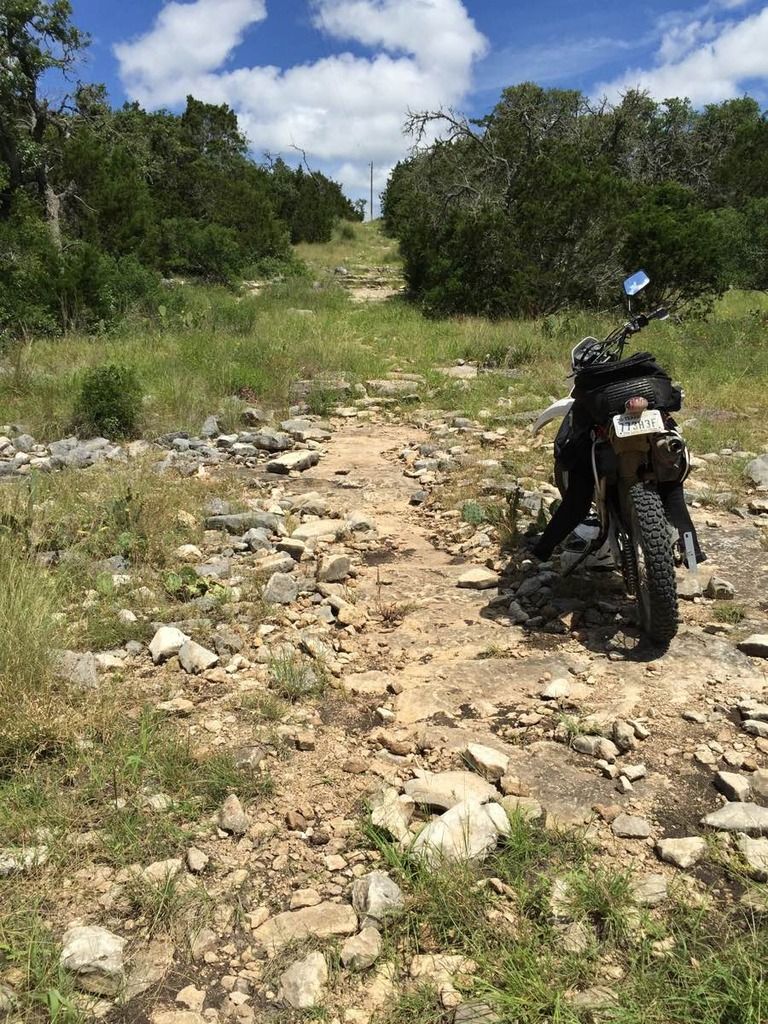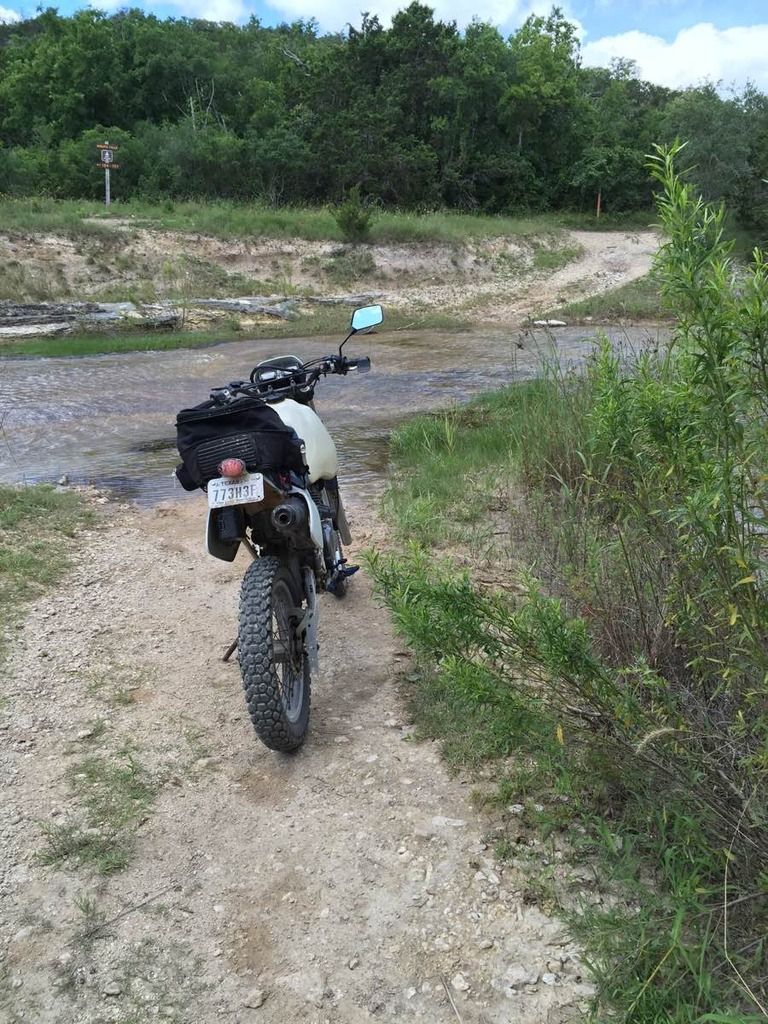 Lots of water crossings in the Hill Country right now, some were pretty deep.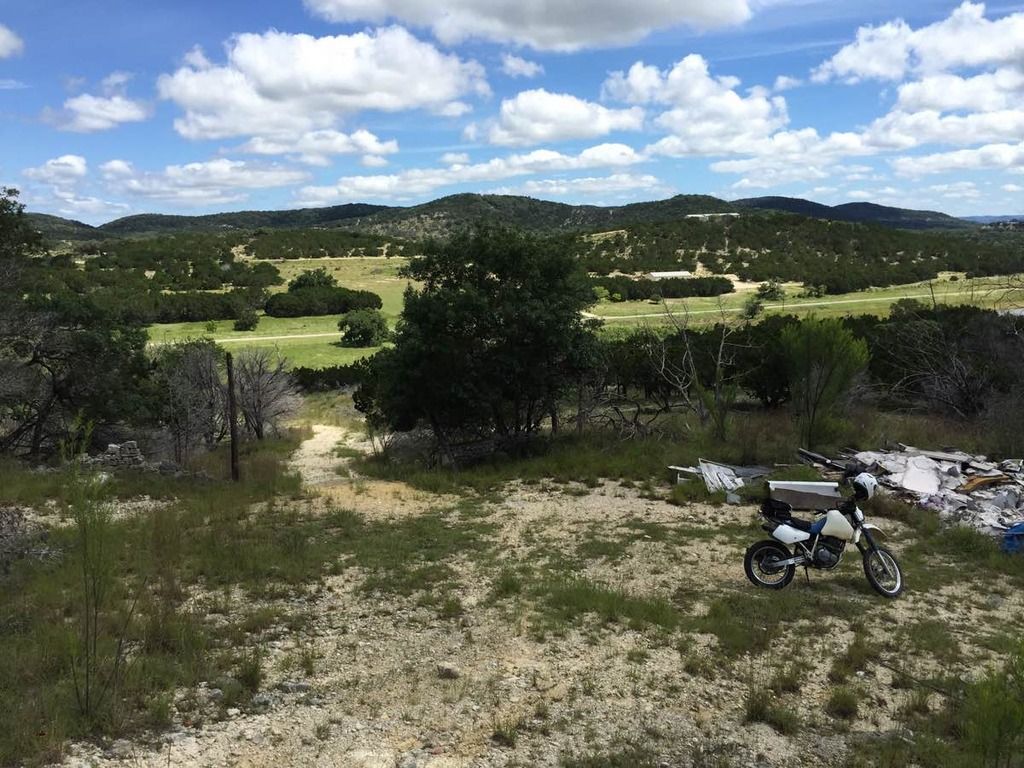 Outside a "Biker Bar" in Bandera. The Harley guys got a kick out of it.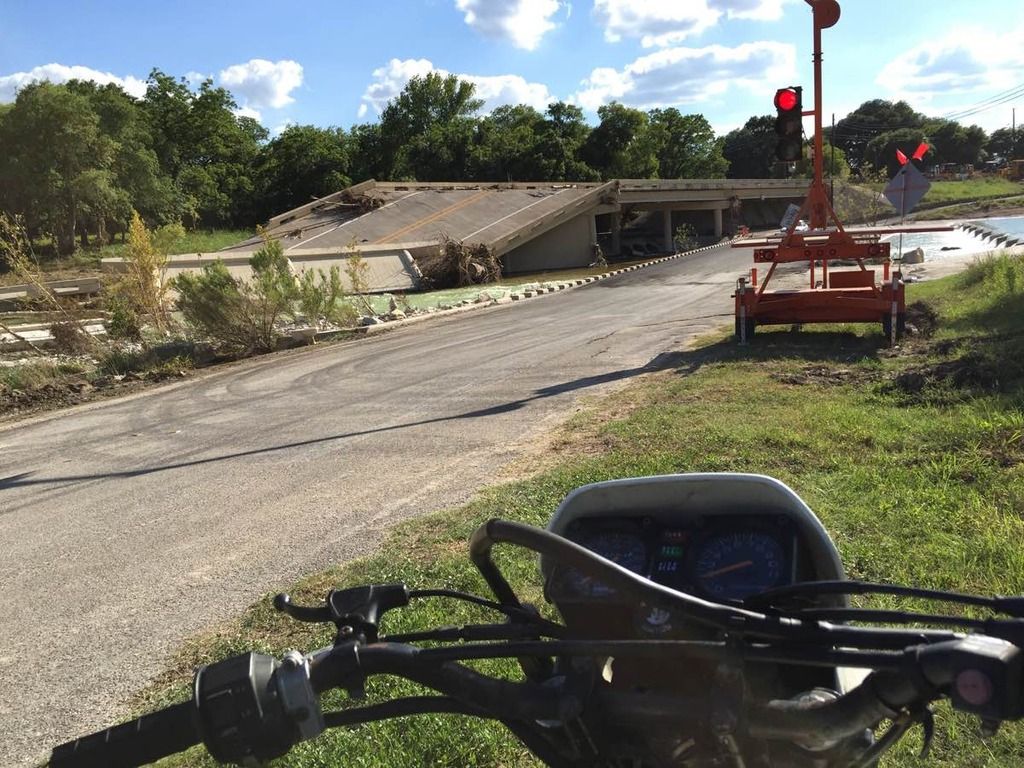 Outside of Blanco, I didn't expect to see this.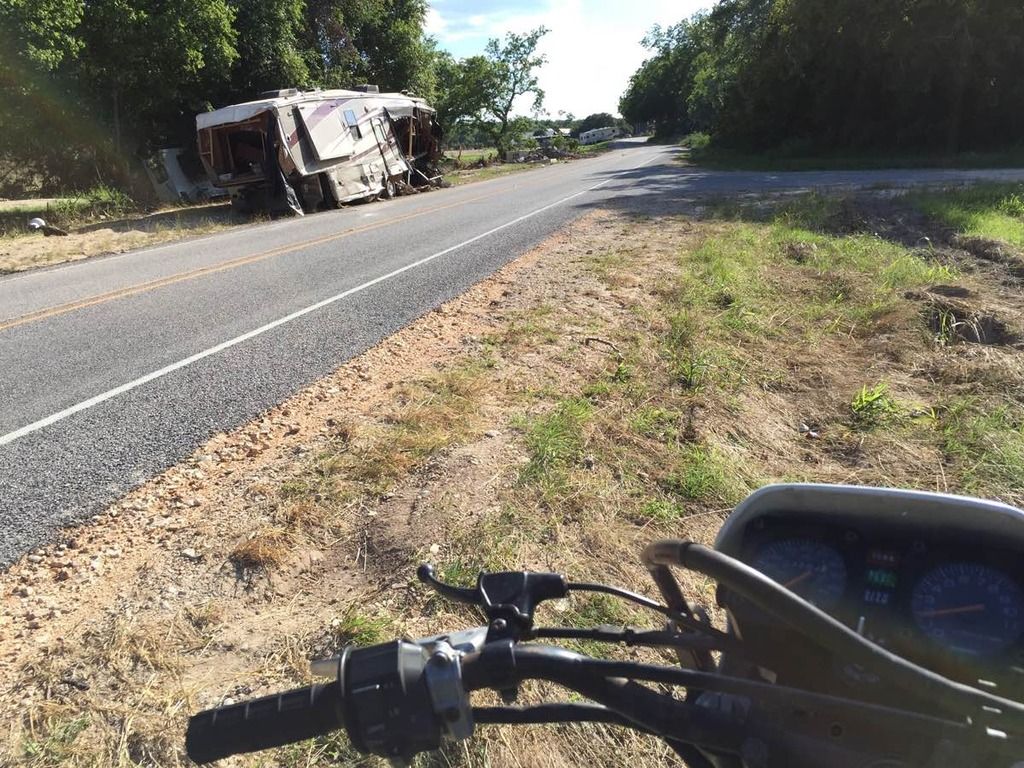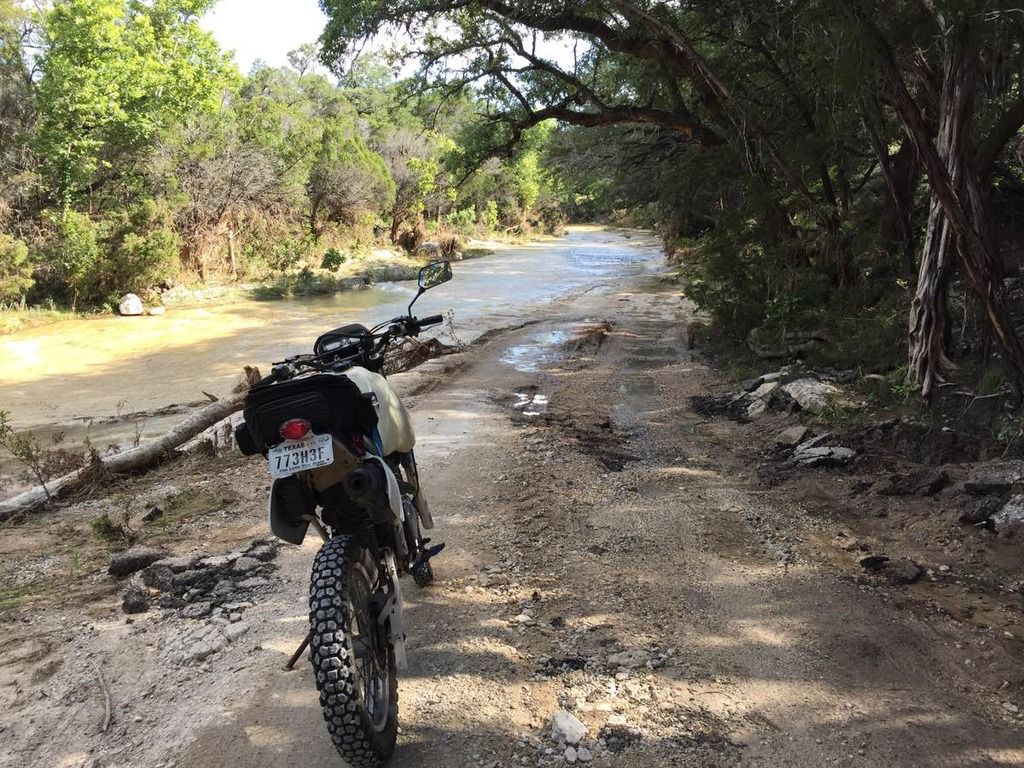 This one was pretty deep, and the water was moving really fast. It was pushing my bike towards the waterfall as I was going across.