Hello,
A couple of years ago, I was riding along Hwy A and 19 near Eminence Missouri, and saw some signs for the "original trail of tears route".
It was getting late, and I didnt have the time to explore then. I am planning a trip thru MO & AR this spring, and would like to find it again.
Unfortunately, there isn't much info I can find online about the actual route.
I came across some articles about the route starting in the east at Pilot Knob (hwy 103 or Shepherd Mountain Rd), and going thru Centerville, and Hartville,
but nothing about the actual route(s) thru Missouri.
This is the high level map, and the Hildebrand and Northern routes are what I am talking about: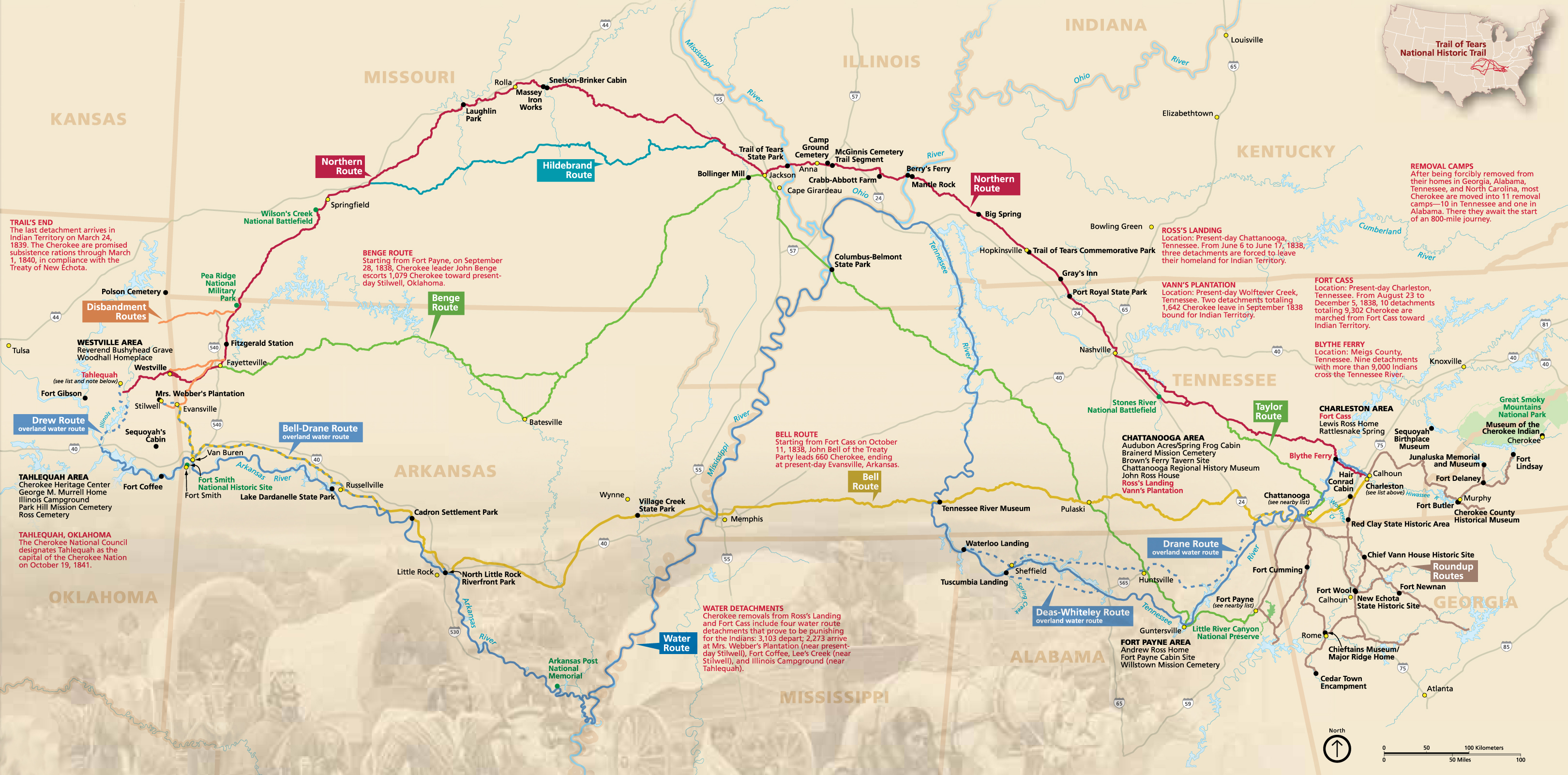 Does anyone have info or gpx files to share about these routes?
thanks!