Hi,this ride is a real quickie compared to most of the others you get on here.The plan was to ride from near Liverpool,England into and around Scotland in 24 hours,1100 miles in total.
I've heard and read so many tales of the great scenery and quiet roads in Scotland I had to have a look for myself but with no holiday time left I decided on a 24 hour tour.
To cover that kind of mileage in such a short space of time means keeping a high average speed and would be a good test for my trusty Kawasaki Versys.What it lacks in outright power it makes up for with a peach of a motor that has had its top end bhp cut to give more mid-range.It has a good fuel range too,220 miles or more is not uncommon.
2:30am and after a lesson in how to work un-manned fuel pumps it's all go.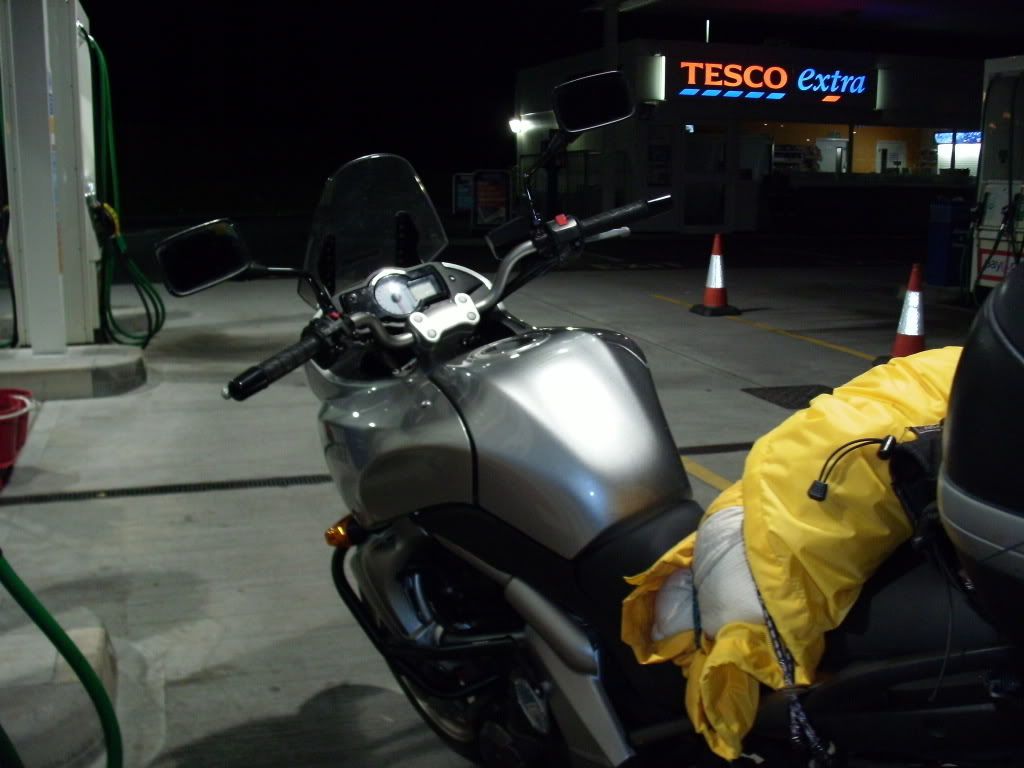 After a long dark slog north up the M6/M74 it was good to see the sun up.This was near Abington services in Southern Scotland,my next fuel stop.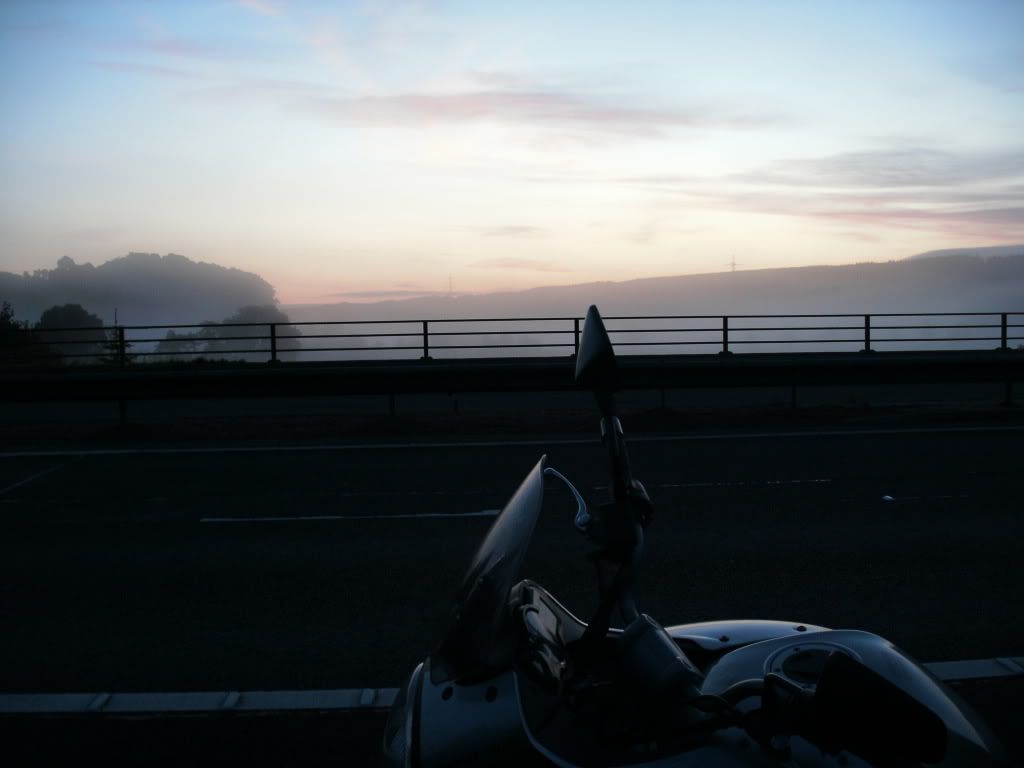 Time for a bit of tucker on the shores of Loch Lomond.The weather is set fair and I'm on schedule,it's 06:30am.The sheepskin pad in the second photo proved invaluable later on.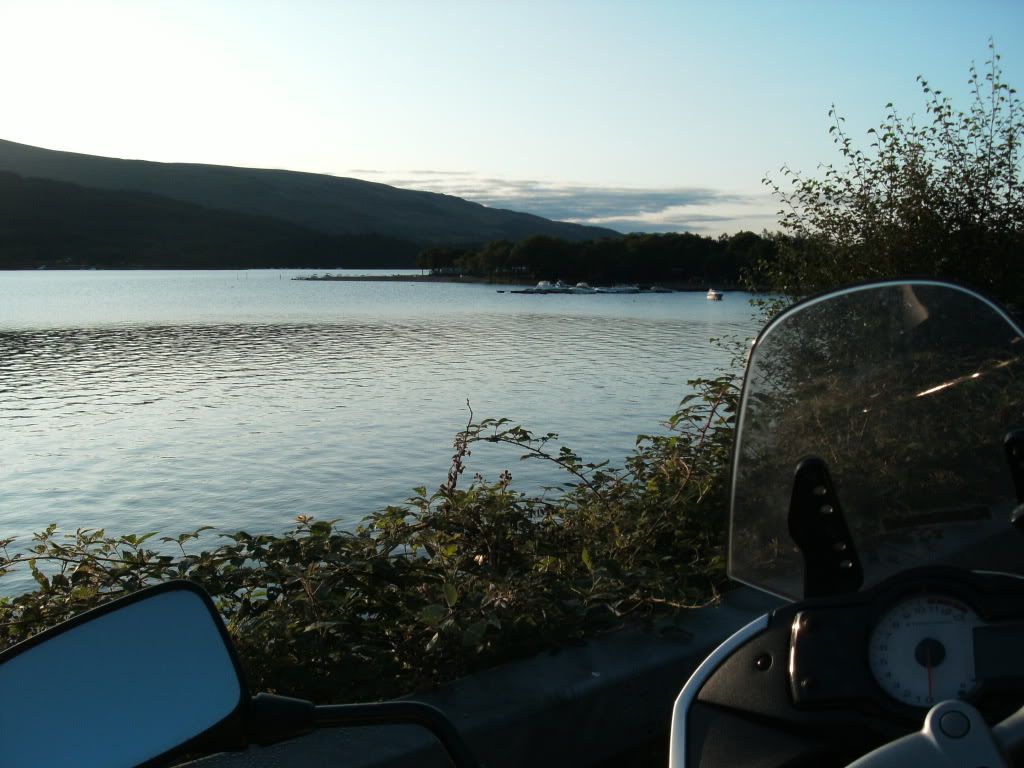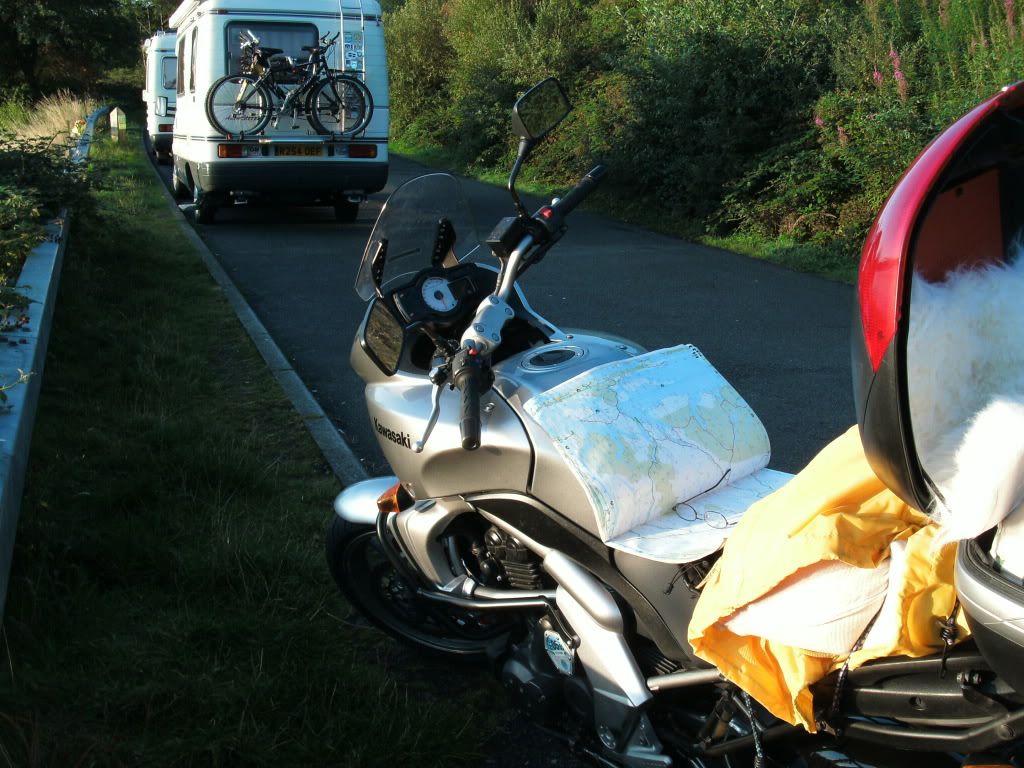 As the road gains height towards Glencoe you get some strange cloud formations.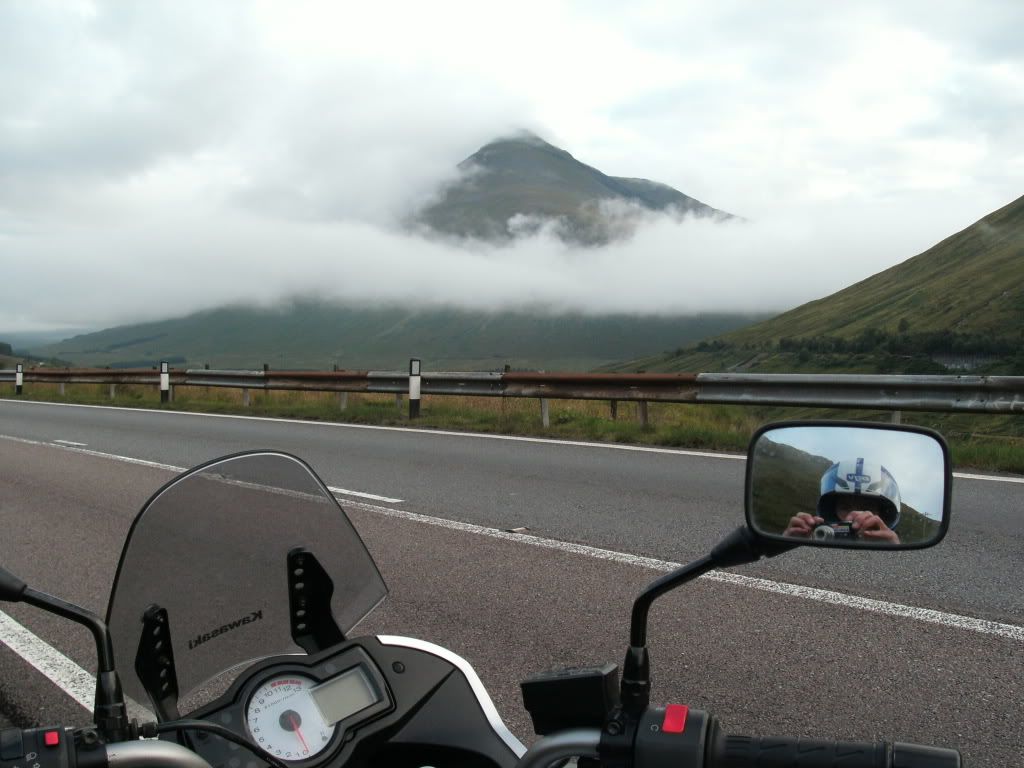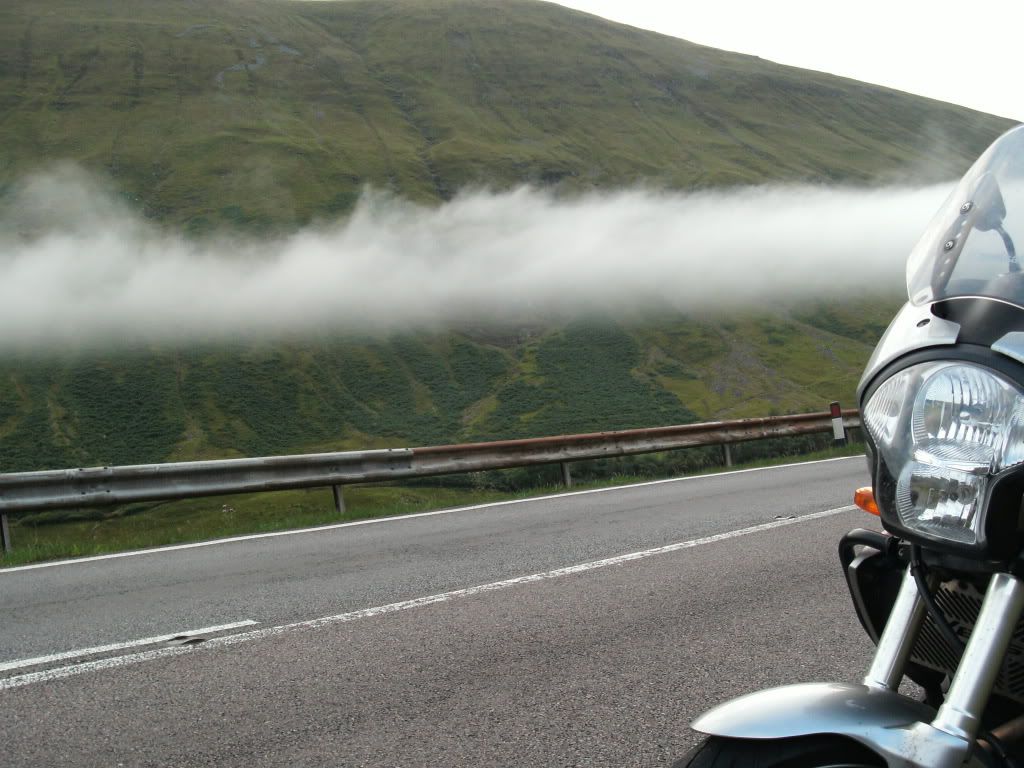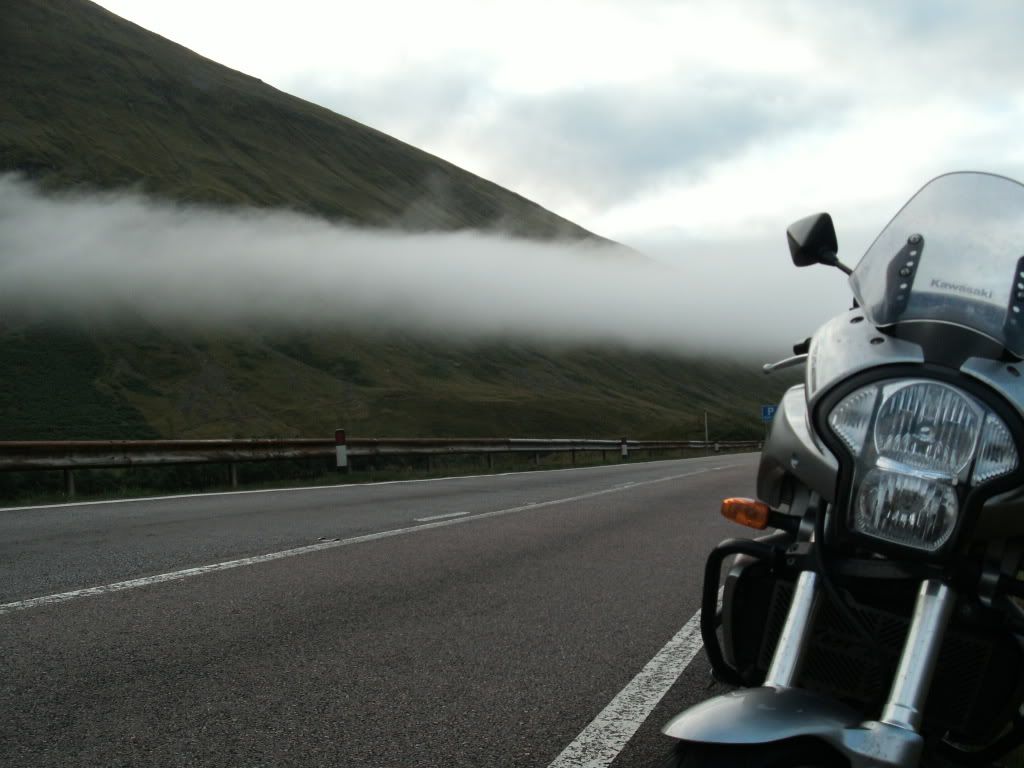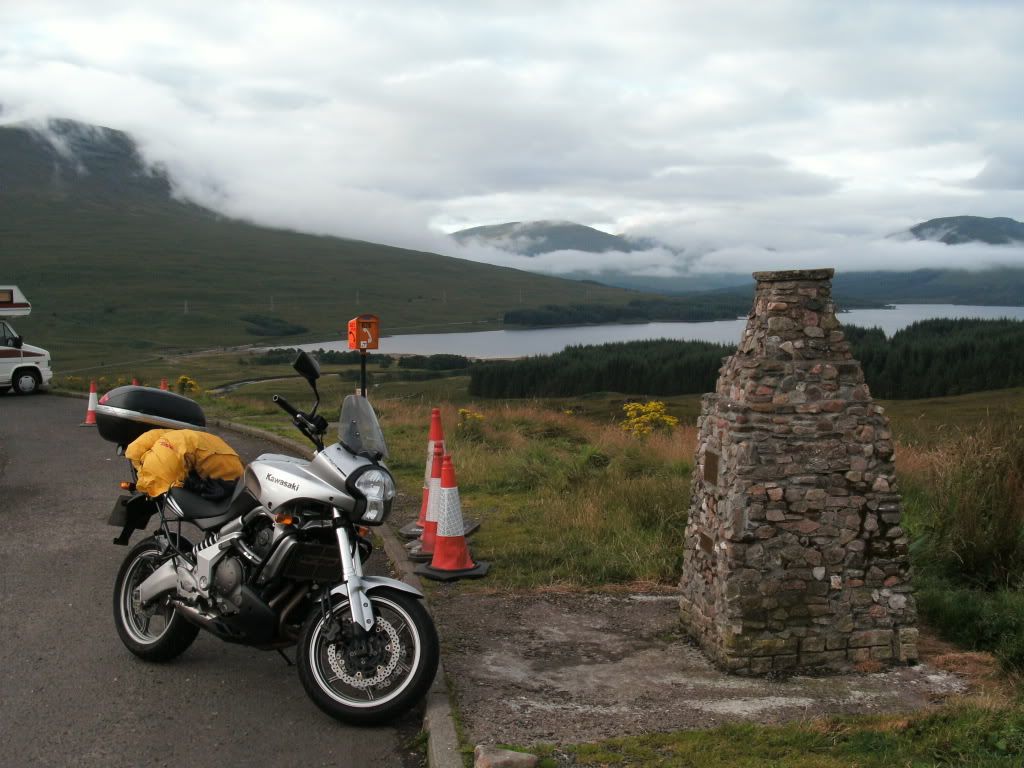 A short stop to check the road map at Fort William looking out to Loch Linnhe.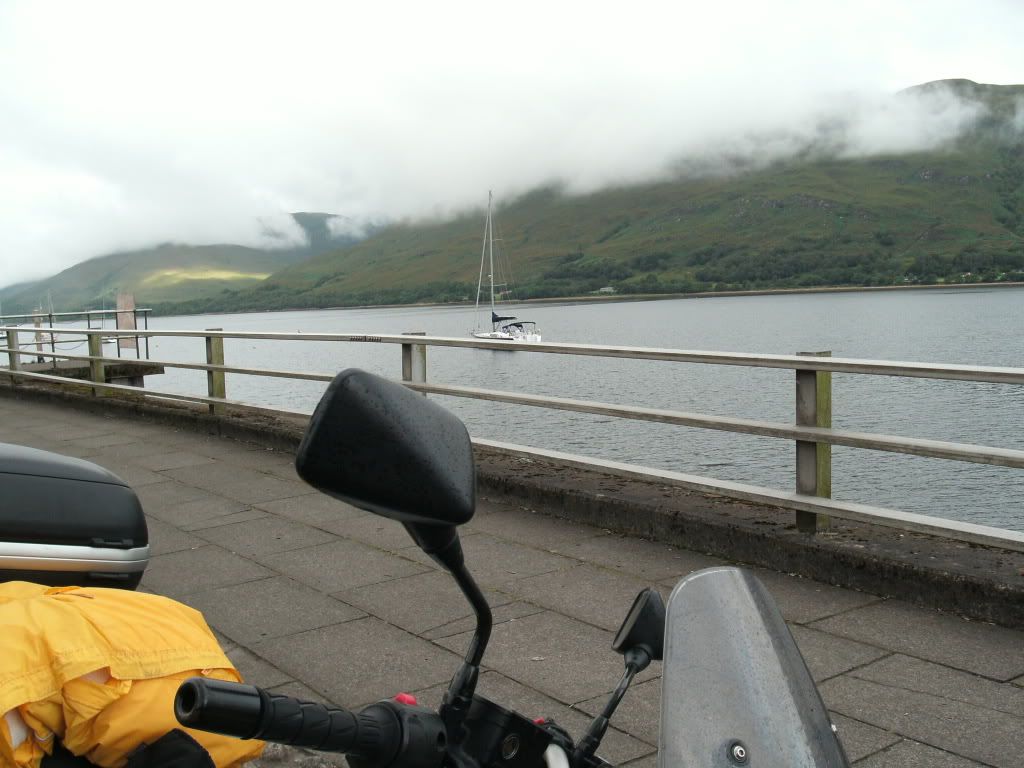 The Caledonian Canal cuts diagonally across Scotland from The Atlantic Ocean in the West to The North Sea in the East...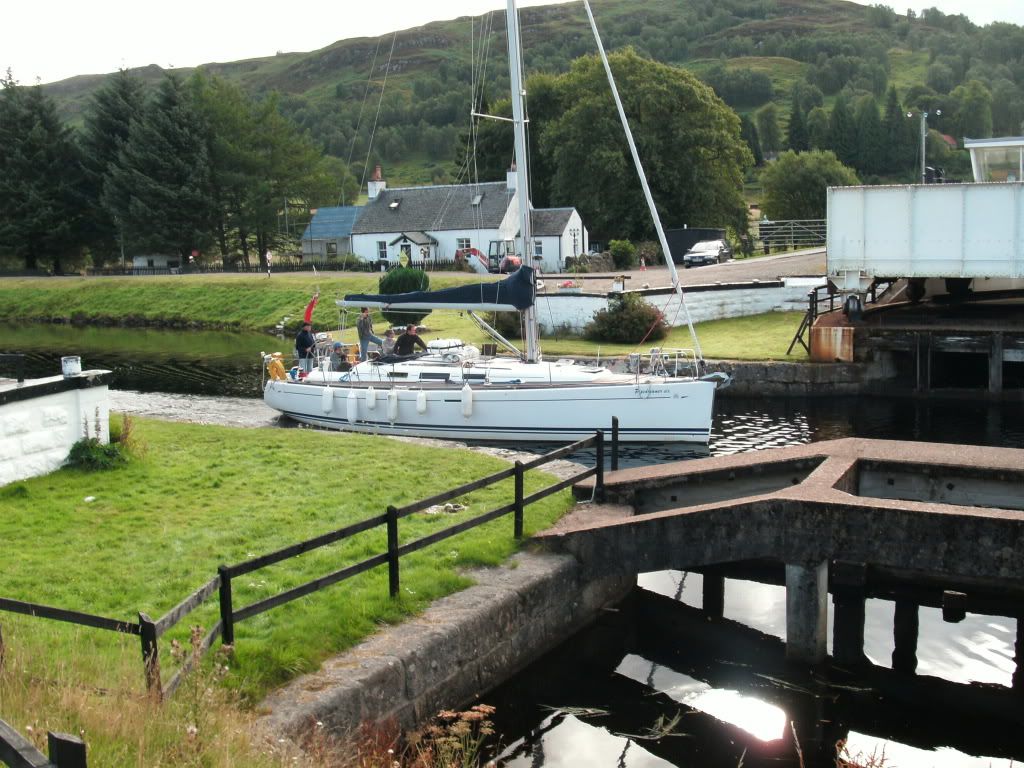 ...and provides plenty of photo opportunities as it criss-crosses the road north to Loch Ness.
The famous Loch Ness...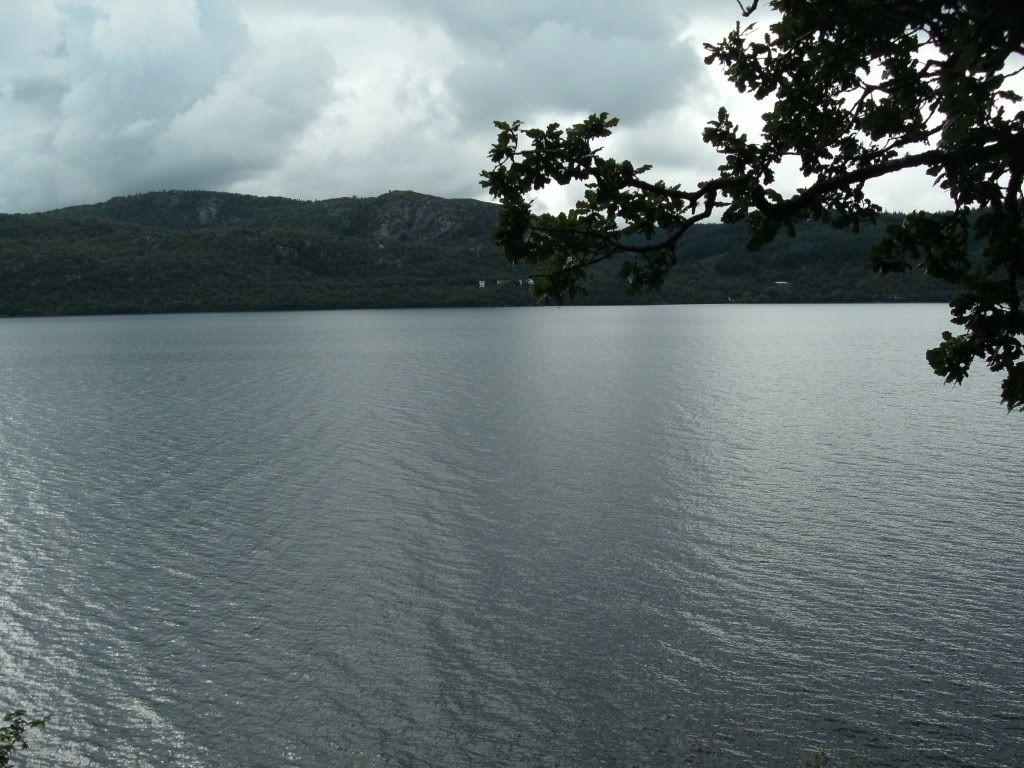 ...I can't see what all the fuss is about!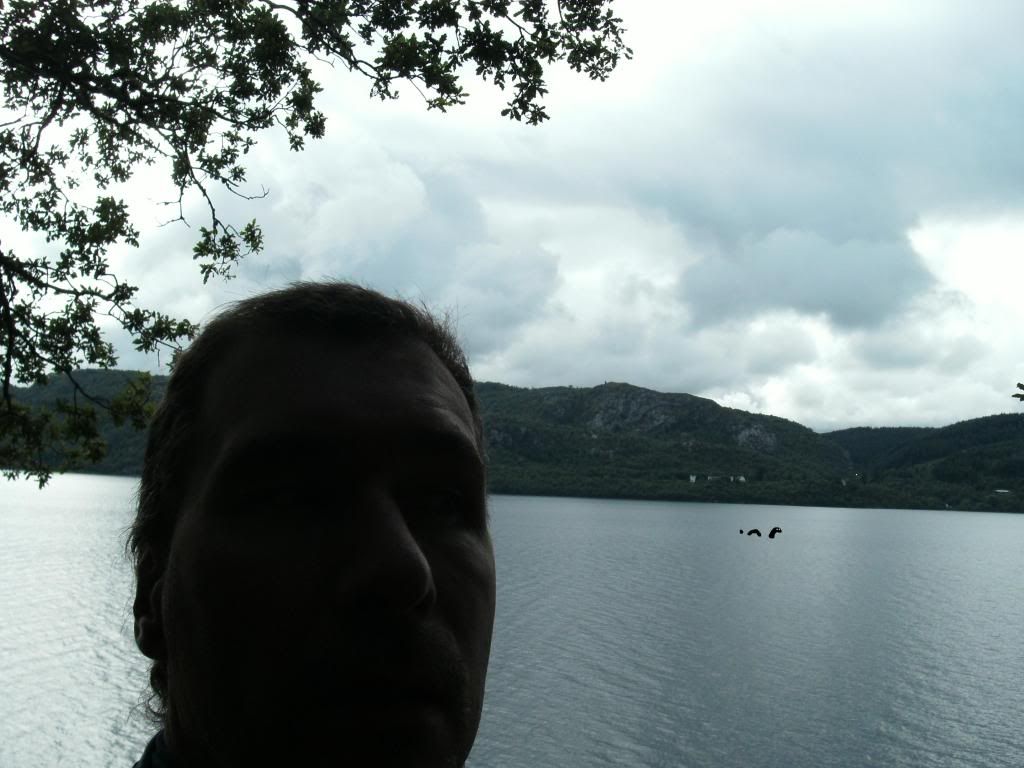 At one of the many "monster" attractions.No time for that now though.
After a further fuel stop at Muir Of Ord I had a short break in Ullapool.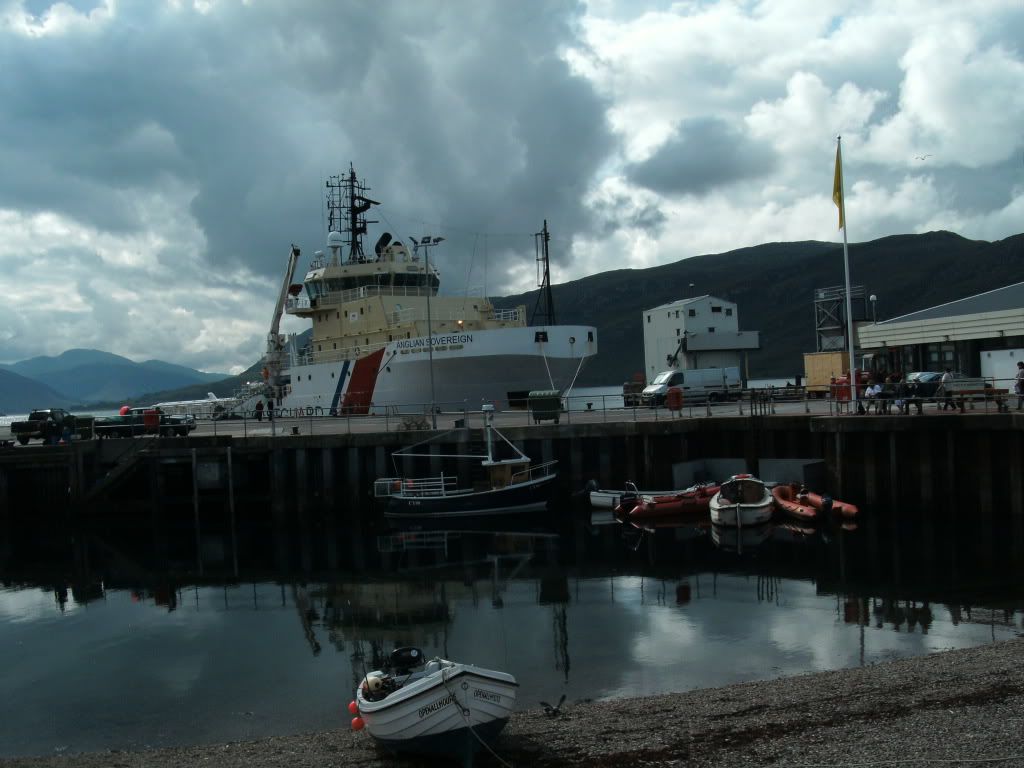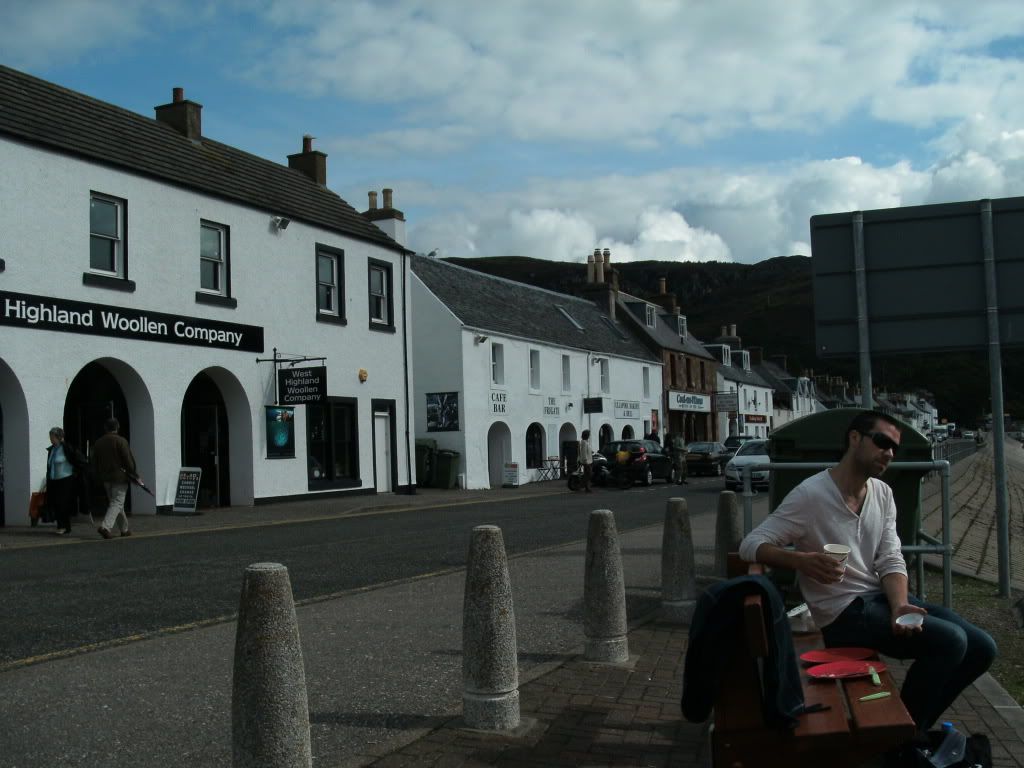 West coast views where fantastic as the road weaved this way and that,but my speeds came down and I wasn't sure I'd make it in time at this point.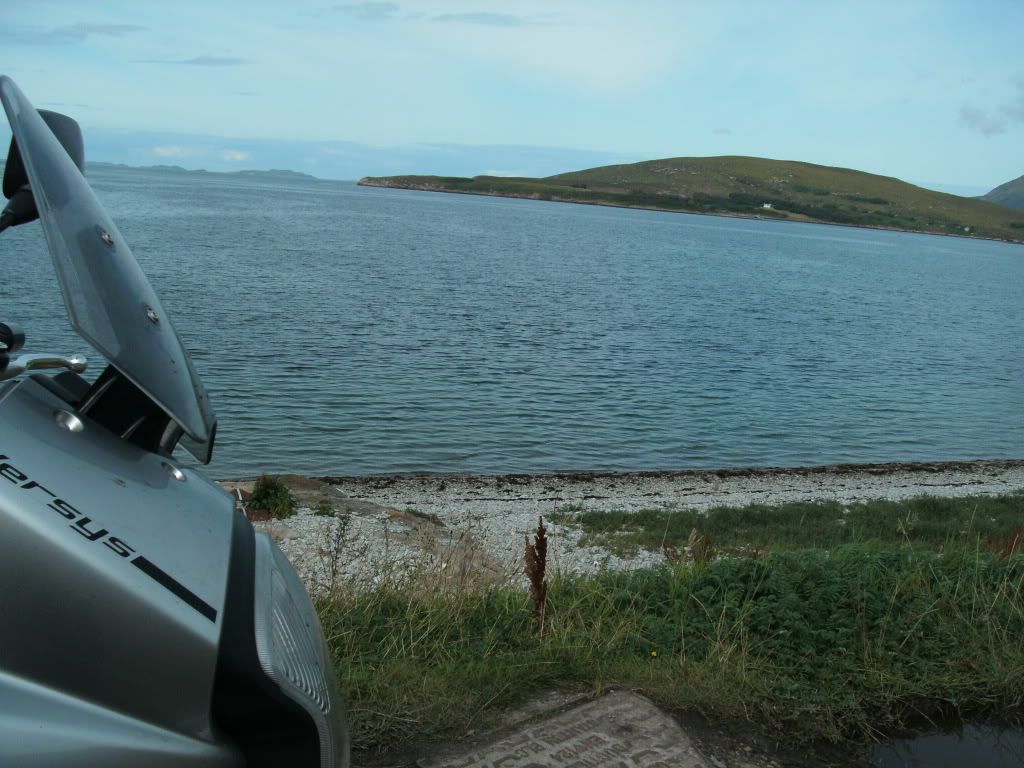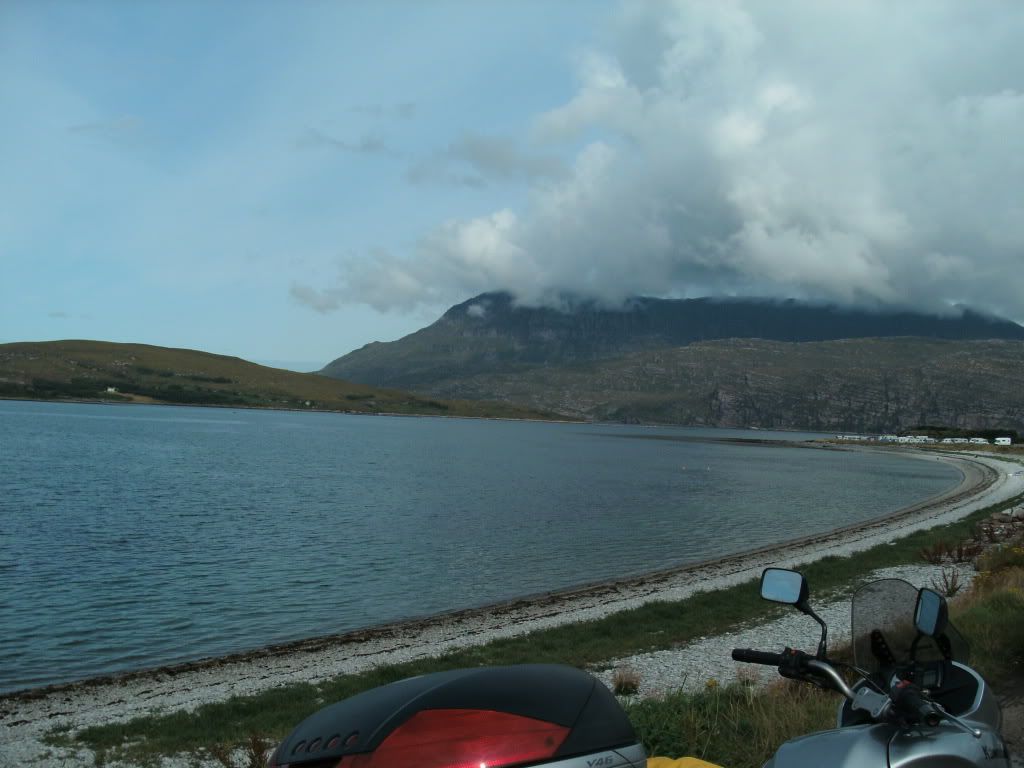 The Kylesku Bridge near Unapool further up the west coast,a very beautiful part of the world.
The bridge overlooks Loch A Chairn Bhain leading to Lochs Glendhu and Glencoul.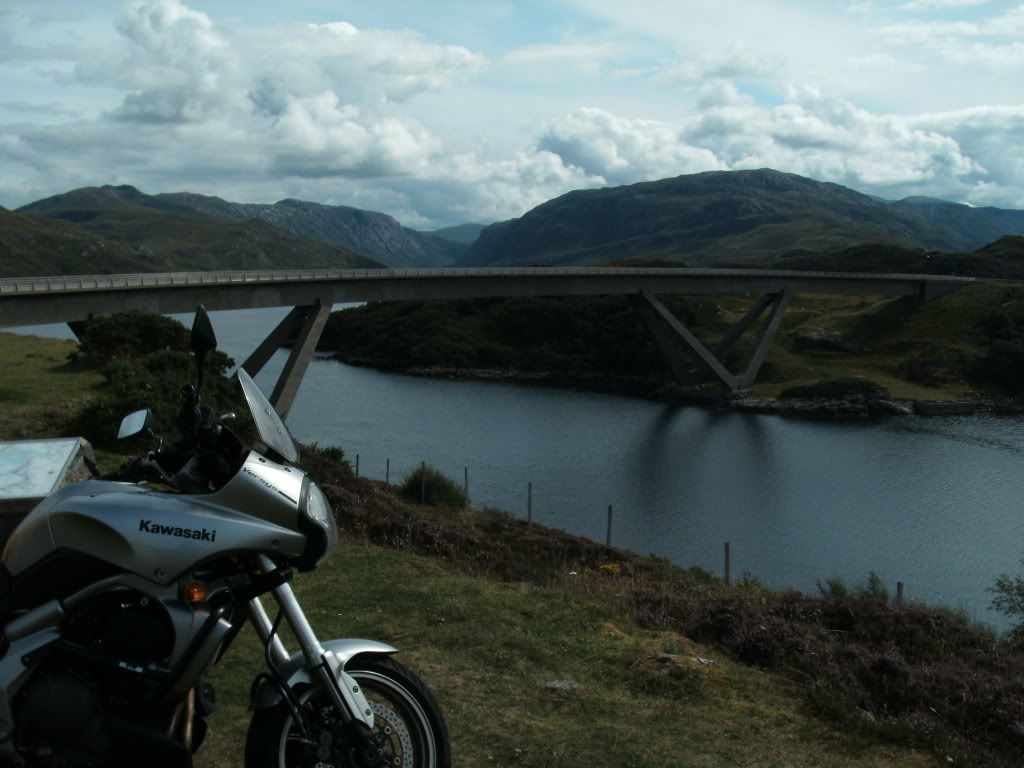 No more road north,from Durness it's back the way I came or head east to John-O-Groats.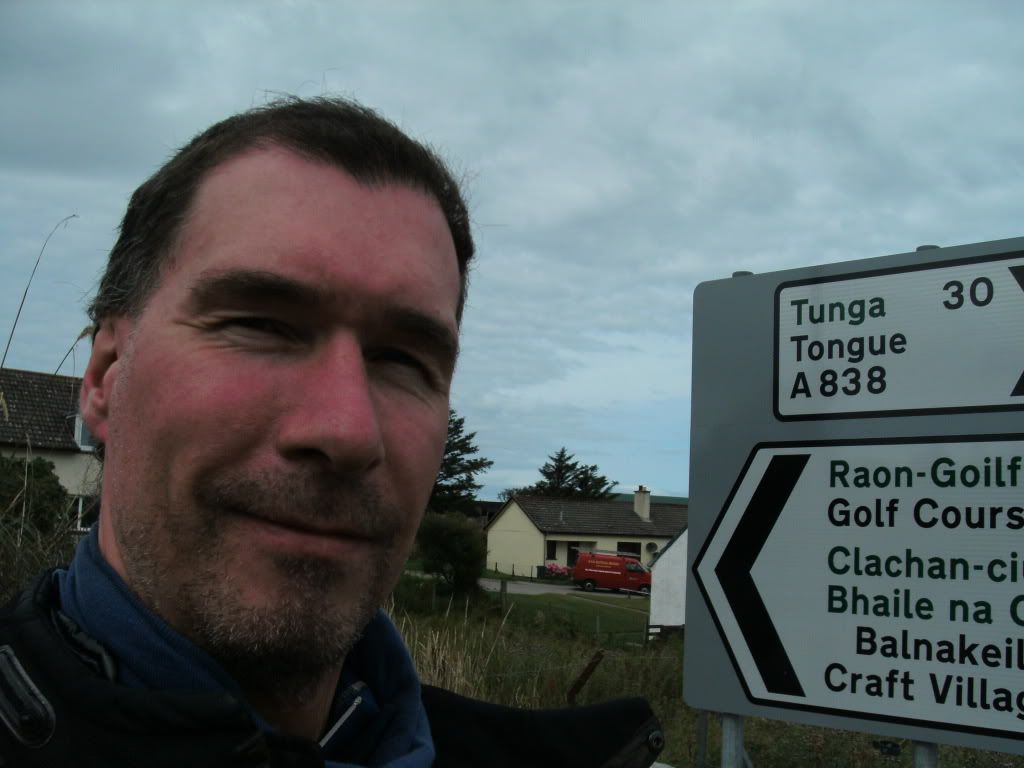 The sandy beaches are worth a look but not today.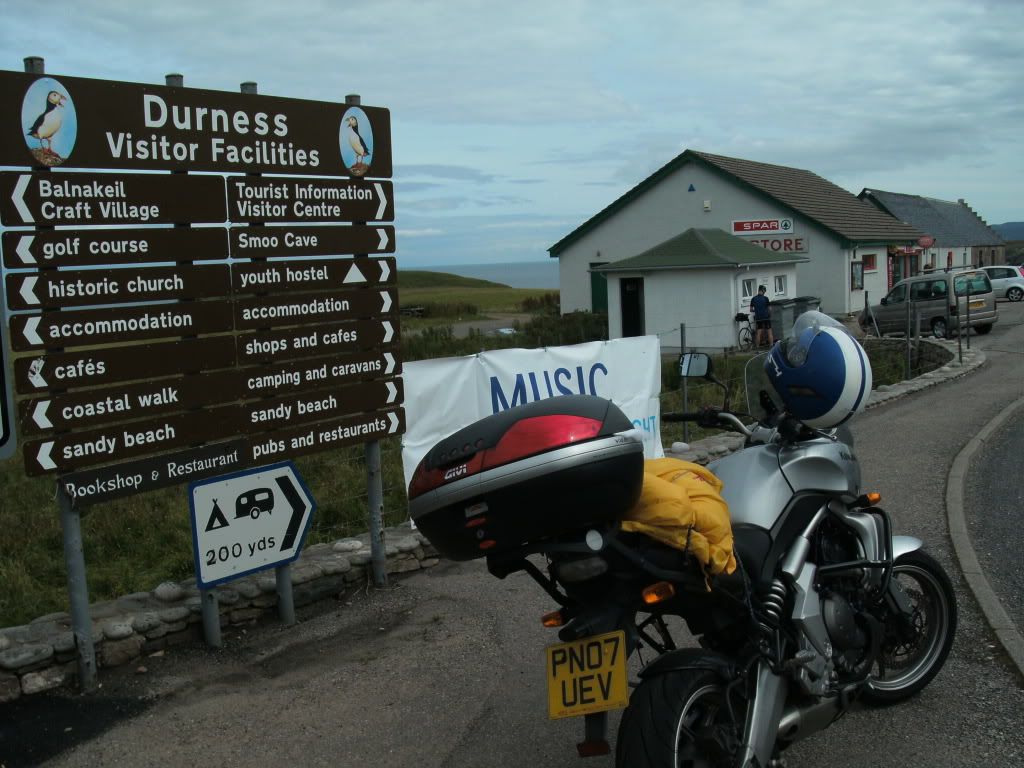 These Dutch riders look like they are packing for a long trip.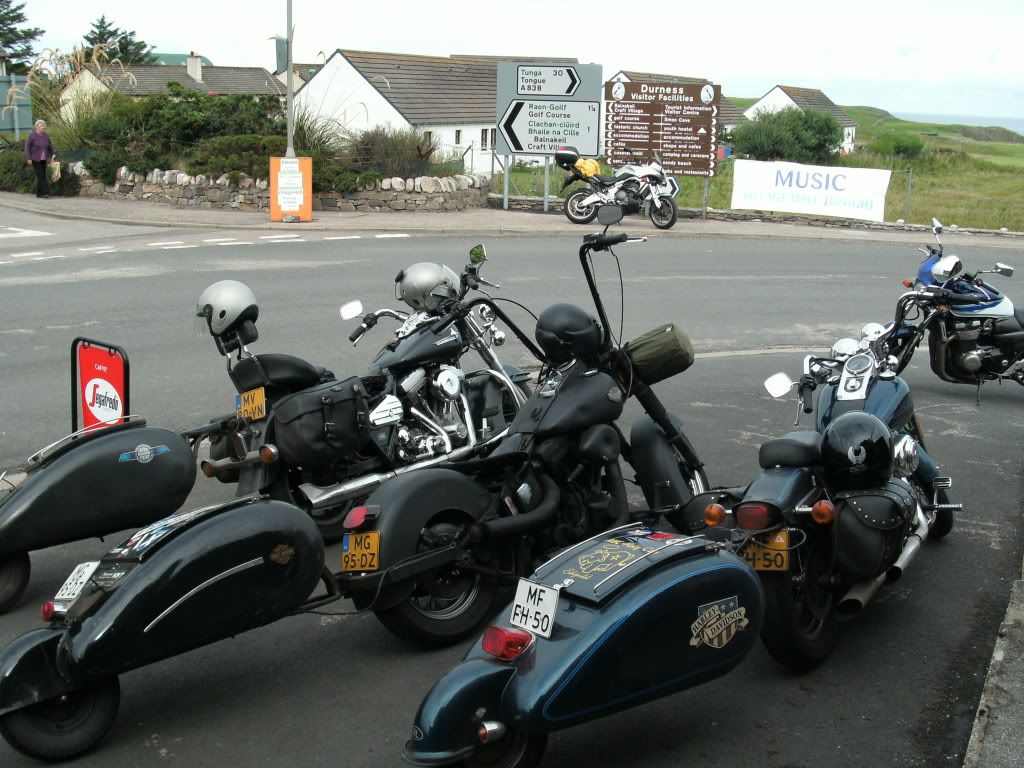 After more fuel at Thurso it was on to John-O-Groats.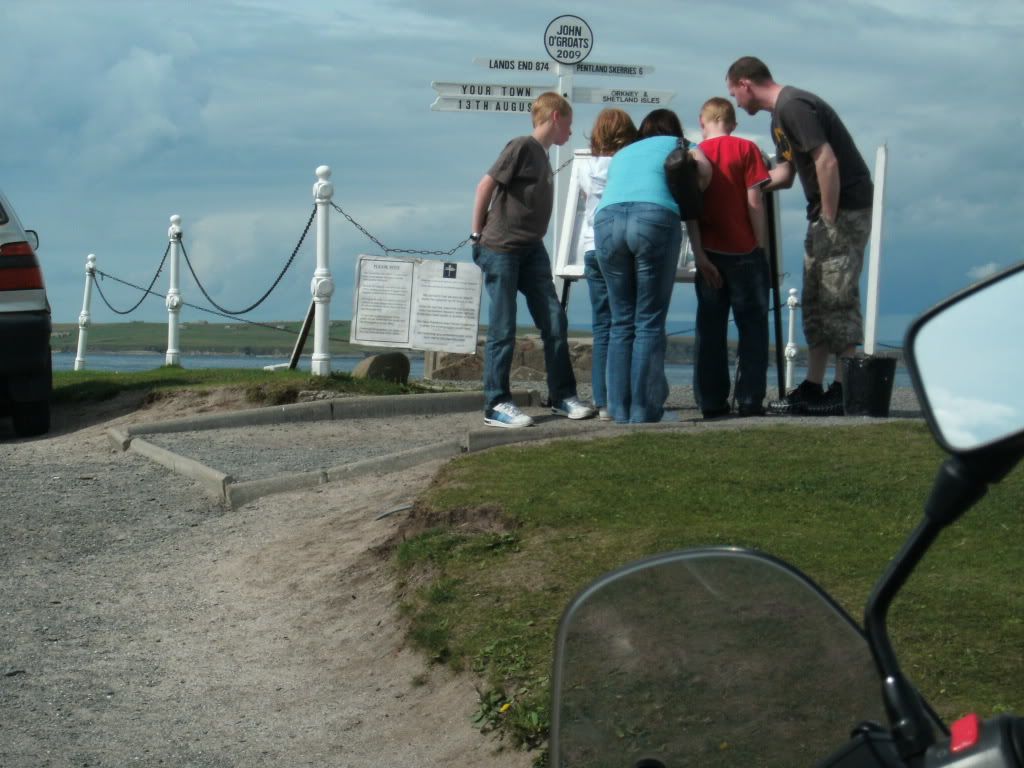 "Look at the time,quick march".It was 3.00pm here so I couldn't hang around.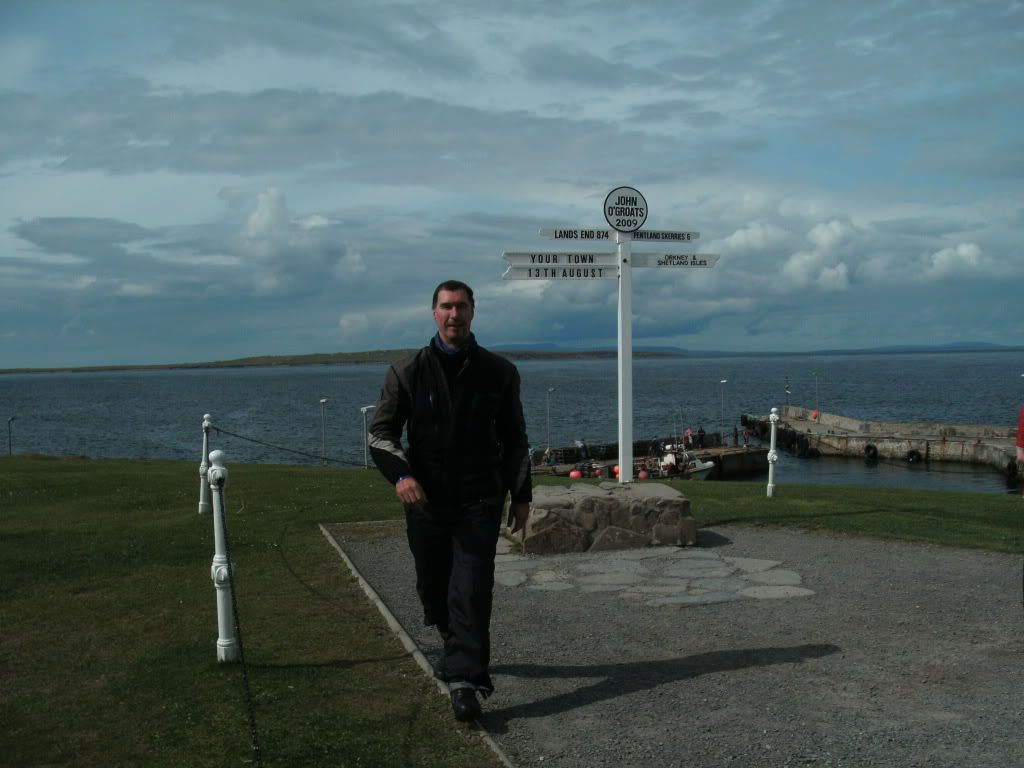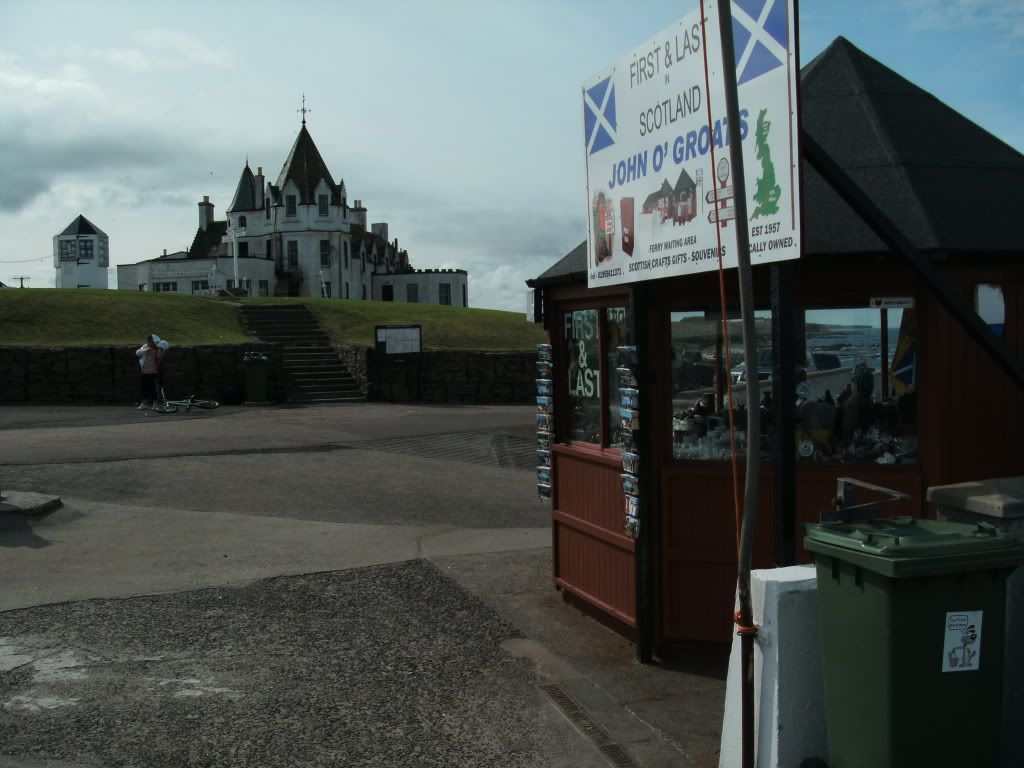 No more pics but from JOG it was a head-long plummet south stopping for fuel in Blair Atholl and Penrith before finally arriving back home at 11:15pm.Phew,made it.That big yellow lump on the back was an old pillow I rescued from the rubbish and between that and my little piece of sheepskin they were lifesavers.
I can't wait until I get up to Scotland again.Next time I have promised myself a good long look around and to explore at a much more leisurely pace.Thanks for looking.