Your route comes to a gate just a few miles SW of your waypoint IL4005.
It is here:
N46° 01.249"
W115° 20.166"
It is posted "Closed Road"----------I was just there late fall last year---2014.
The gate was there for washouts---and there is a go around "provided" for vehicles less than 50" (or so). It is OK to go around-----we talked to a ranger about this ----our conversation to him came about right before we were going to attempt that route out of Elk City as we heard there was a forest fire going on and he said we could go the way we did--------from Elk City towards Selway Falls.
He had driven it in his pickup and said he was lucky to survive the washouts.
We laughed when we got to them-------no problem for anybody on a bike.
They just didn't want anybody going down that road in a big vehicle.
It was "not" gated on the other end-----------weird ?????
But a rider not knowing the situation might come to this and turn around---for fear of being arrested ------or just riding where you're not suppose to.
Here it is: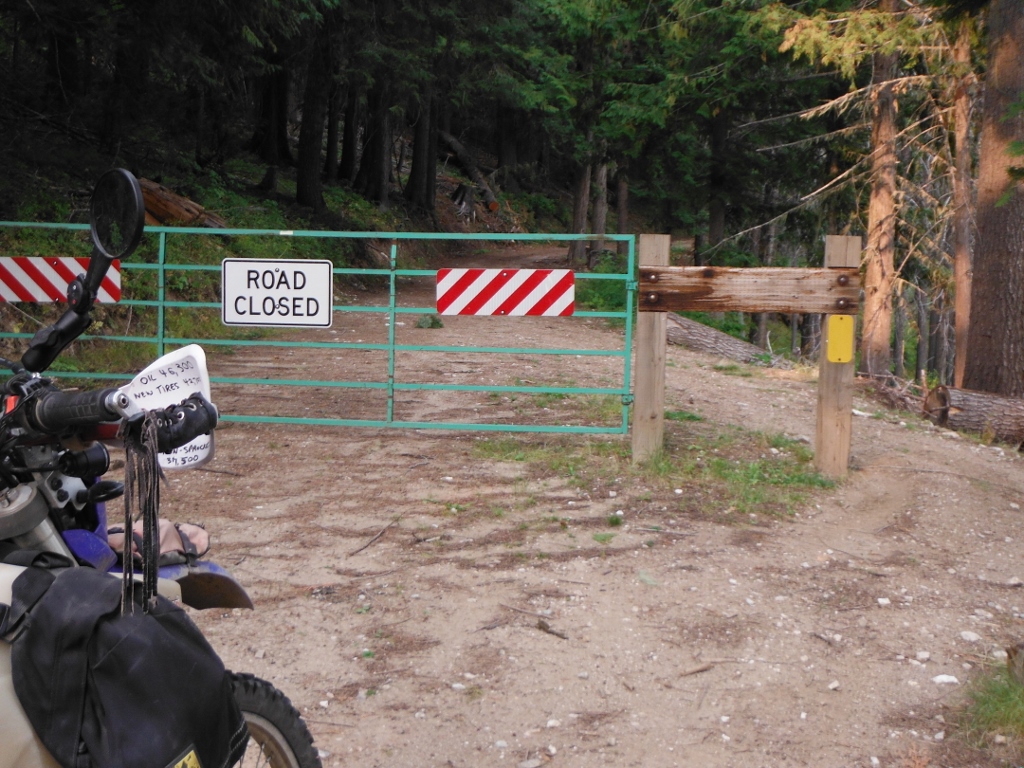 When in the area ----------watch out----------bears ???.............No.
These guys-----an unruly bunch of trouble makers on Honda ATC110's tearing up the countryside------drinking lots of beer and pillaging.
They didn't have any rain gear----and said if it started raining they had enough beer to where they wouldn't care---so you've been warned.
Actually-----2 of these guys were forest rangers of the area and had a few days off. I think they were having more fun than we were.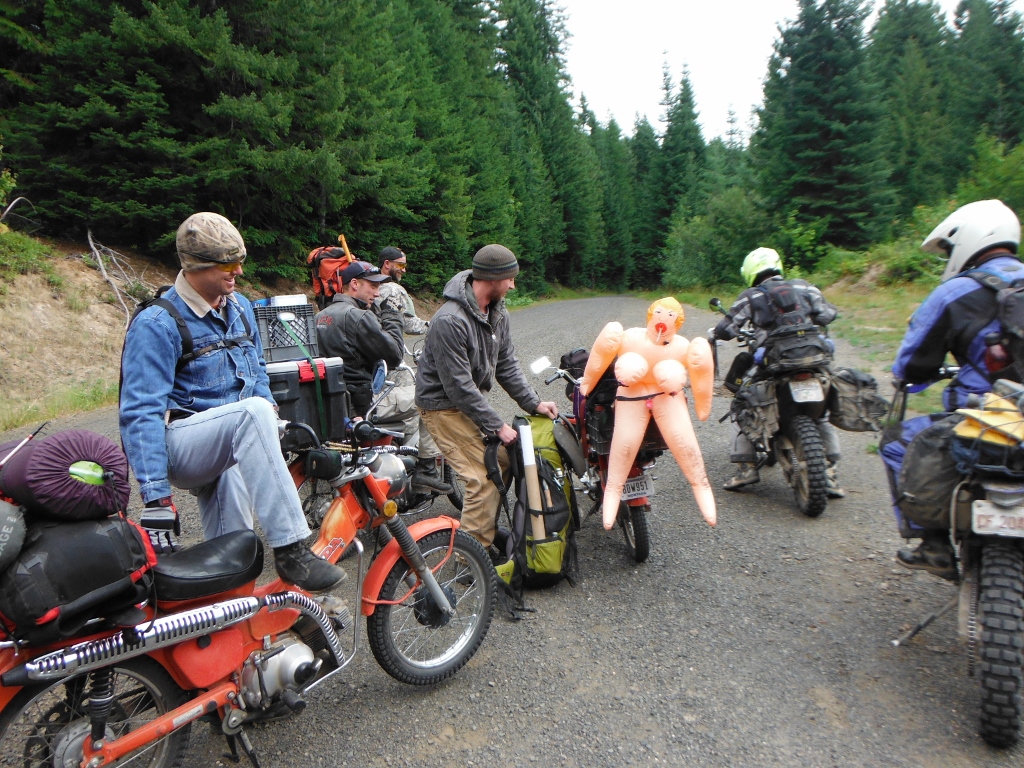 Here's a video of that day---the gate is at minute 6.
Have a great ride. !!! I'll be up there this year again-------------Idaho, my favorite state.
And thanks for the tracks !!!!!!
BigDog