Day Trip from
Brasília
to
Unaí, Minas Gerais
. 400 km round trip.
This tuesday was
Dia de Finados
, a holyday here in Brazil.
My friends of
Clube XT600
wanted to do a little ride but, after a lot of discussion in the forum, we couldn't decide where to go. So, that I proposed for us to meet at 08:30 am in a Gas Station neer the BR-060 road. And then we would choose our destination.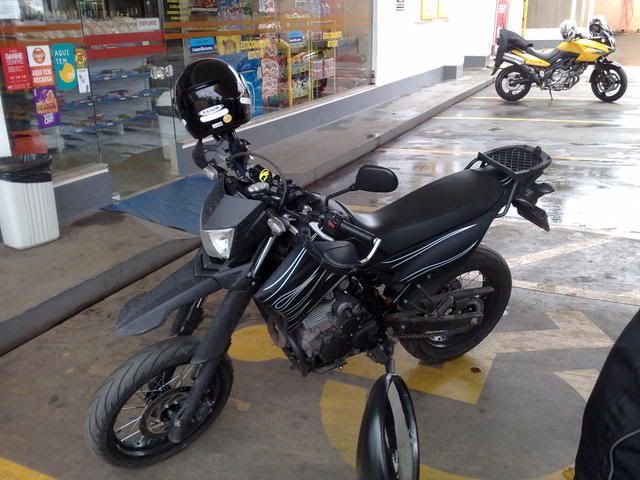 Yamaha XT250Z and my Wee Strom in the back
I got there at 08:35. Only one guy was there already. Soon after two more arrived. We kept waiting for the others. No news from them.
As usual, we hat to decide what to do: Call them or leave?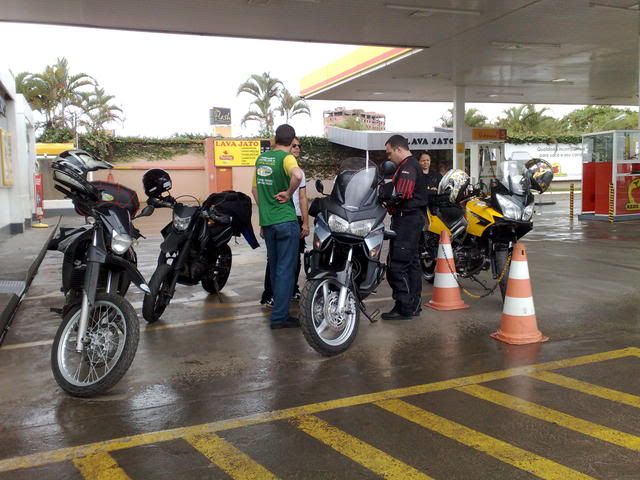 We decided to call them. No surprise they had just woken up.
In the meanwhiled we decided to go to Unaí city in the state of Minas Gerais. The reason was simple. It lays southeast from Brasilia and this was the only direction that seemed not to be raining.
One more guy joined us and we departed at 10:40 am!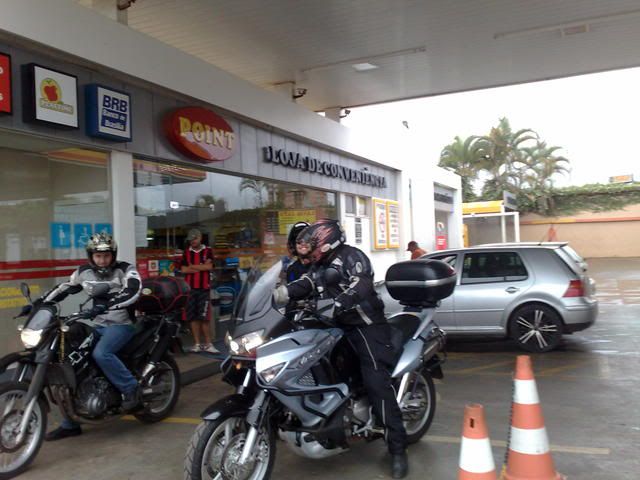 Yamaha XT660 and Honda Varadero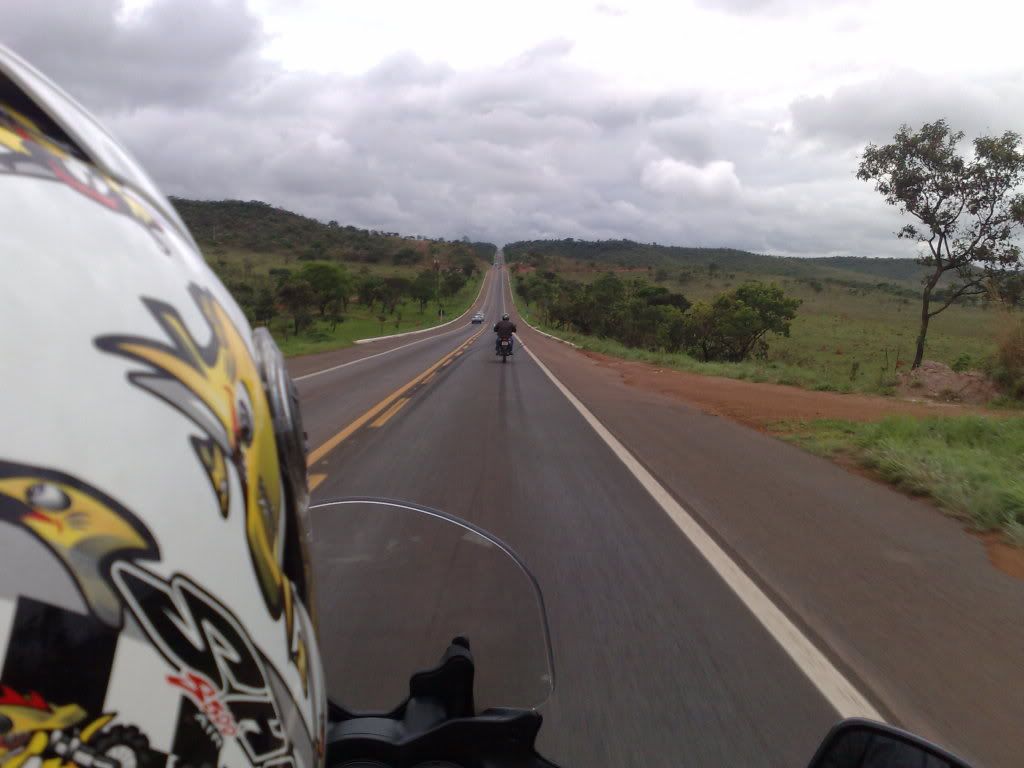 On the road at last!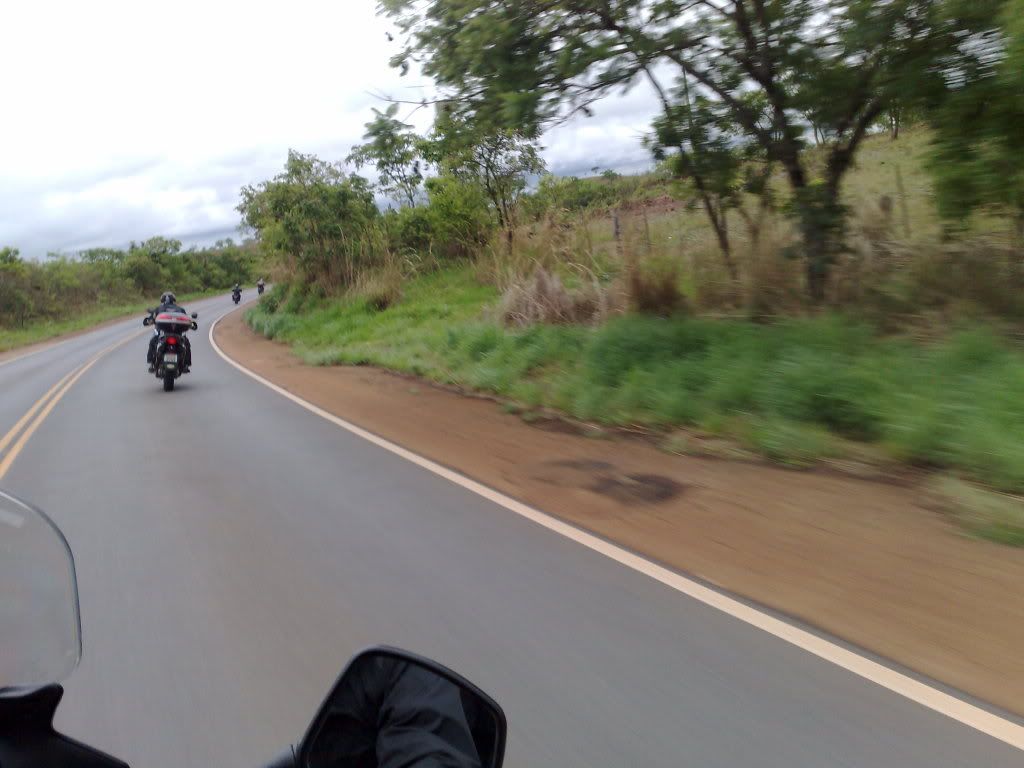 Sweet curves!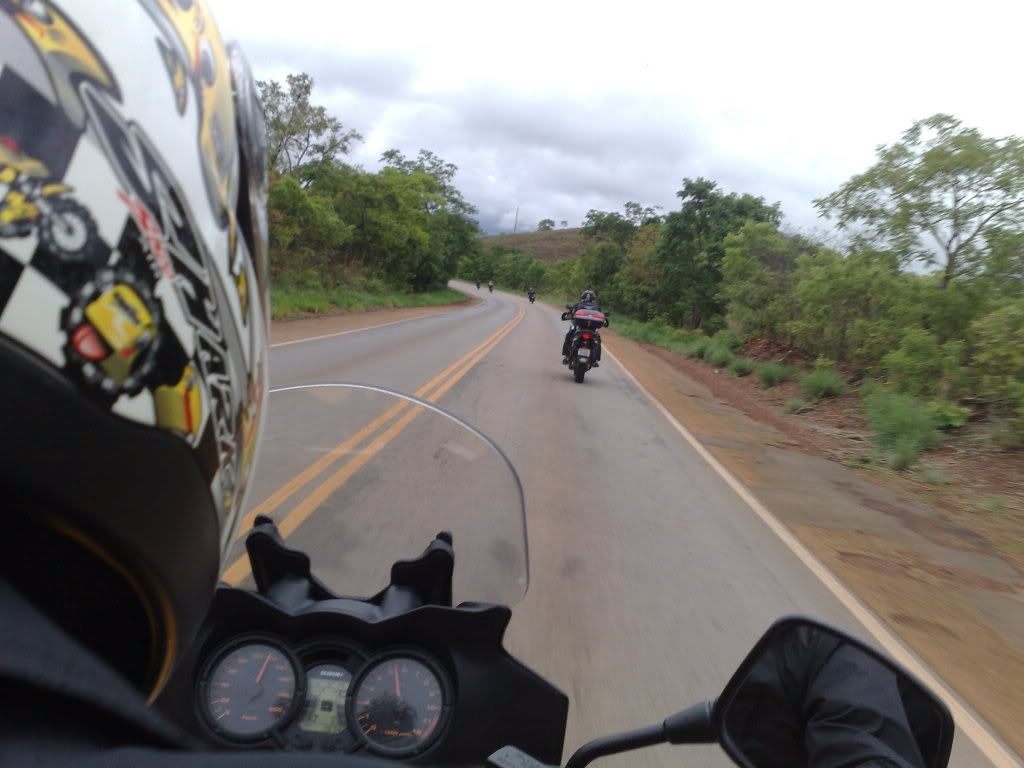 Nice!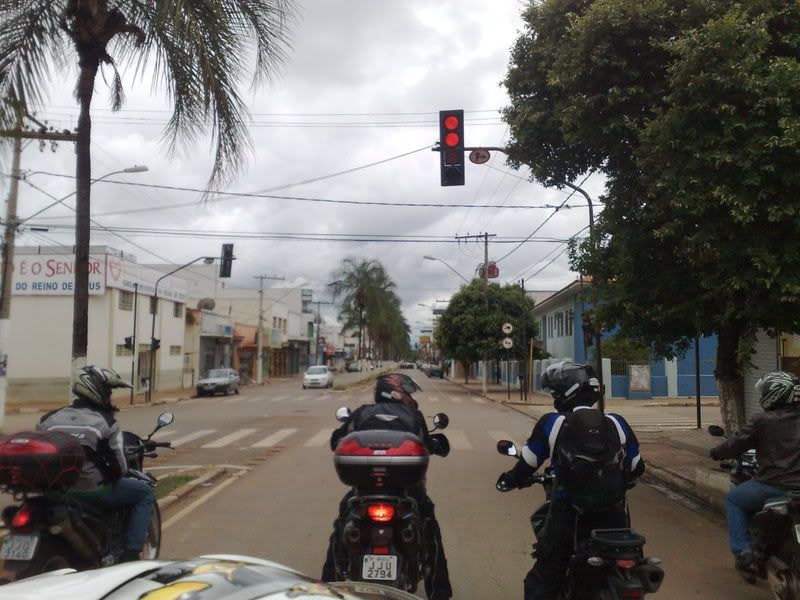 In the city.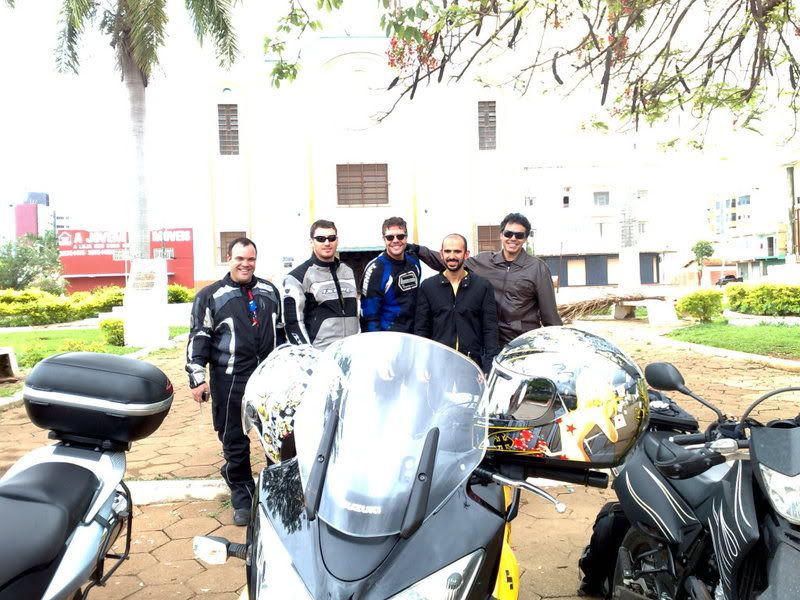 The white thing that you can't see behind us is a church...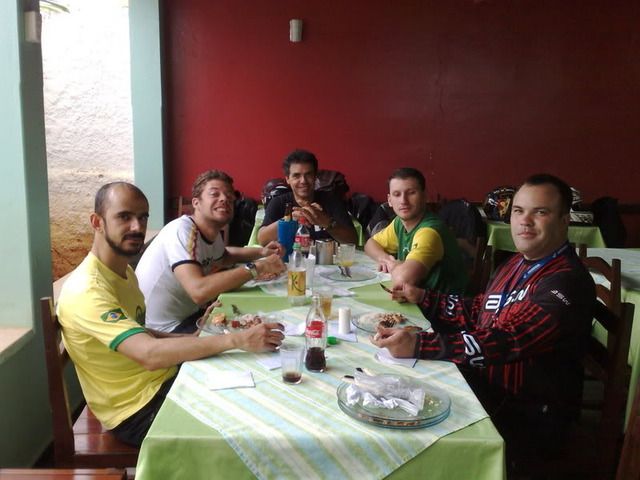 Having lunch. We were pretty hungry at that time.
And then back - Honda XRE300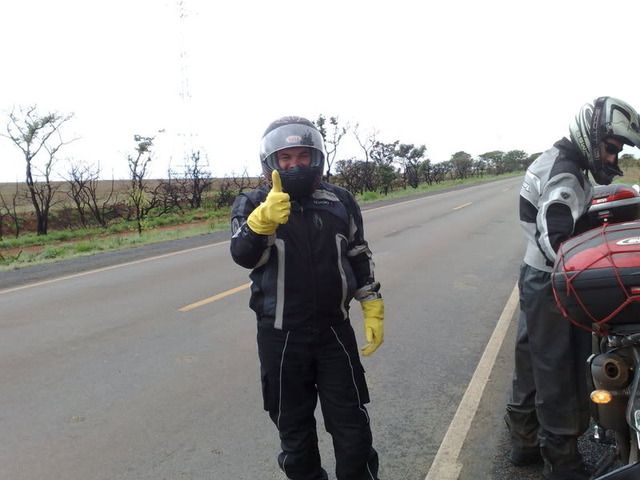 Let's do the dishes!
Now this is a good shot. This guy is pretty ugly when you see him face-to-face.