Found anything good? Post it up!
I started going to local auctions a few years ago when I was recovering from a health problem. Now, I go to one or two a week. I resell most of what I score, and it's a nice little second income stream at this point, but sometimes I find a piece that I just have to keep.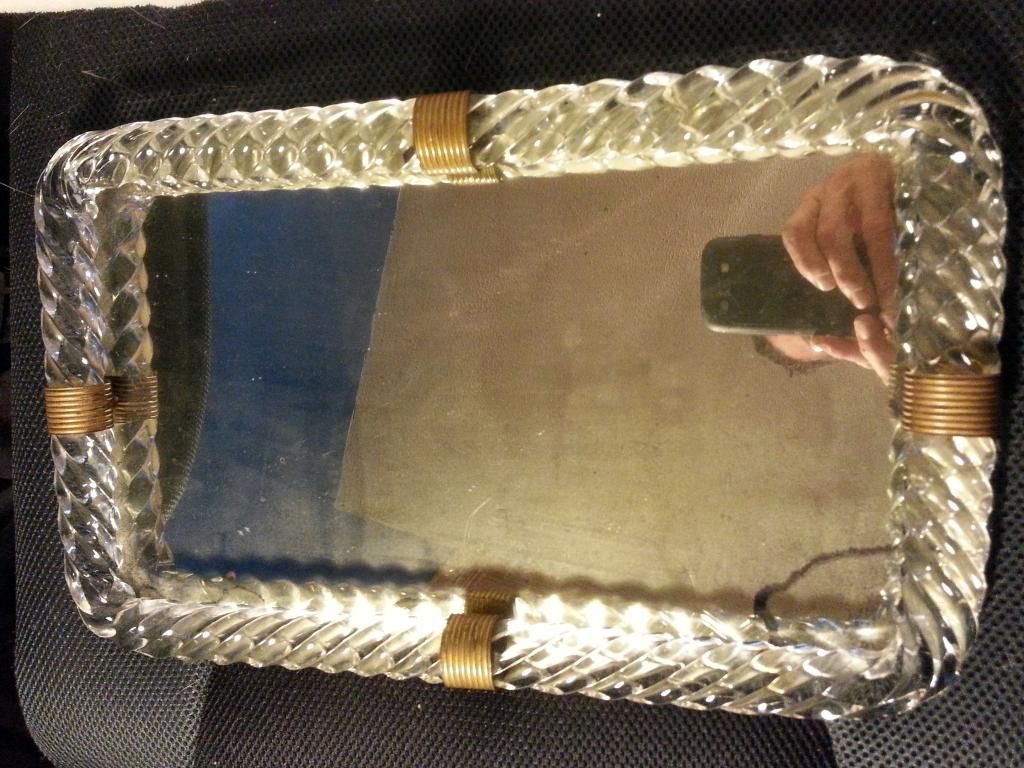 Art Deco Murano vanity tray. Produced by the Venini Glassworks of Murano Italy some time in the twenties and designed by architect Carlo Scarpa. These are rare because the 1" thick glass ropes had a tendency to shatter when being cooled after drawing and bending.
Inuit trompe lo'eil soapstone sculpture signed LIMAC