Bagnell Dam. Can't believe I mispelled it in the title.
Yesterday was a perfect day to ride but my wife was going to be gane all day today so I waited. I left on my DR650 at about 10:00 this morning. The temperature was about 38 at the time. My first stop was the scenic overlook at Bagnall Dam. It's only about 10 miles from my house but I took 17 miles to get there.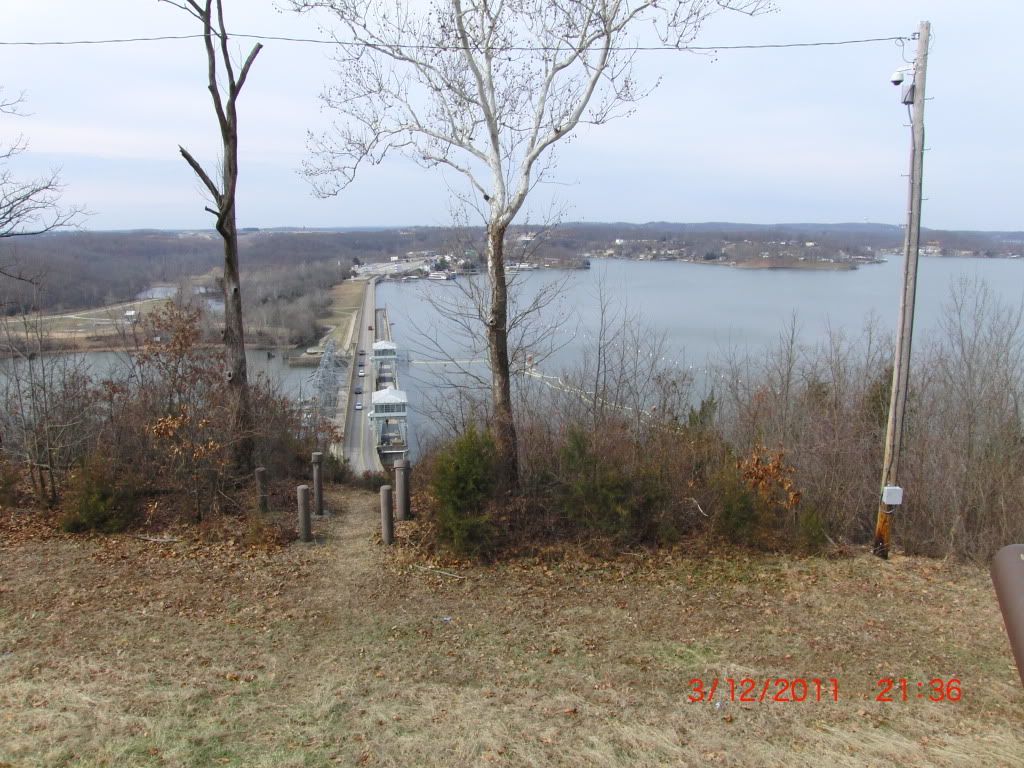 Then I took the community toll bridge over to the other side of the lake. Here is some pictures of an interesting old bridge over the Little Niangua river.
Then onto a small power project called Tunnel Dam. Years ago they dammed the Niangua River. They channel the water through a tunnel because the river loops around.
Low water bridge crossing
Then on to Hahatonka Castle ruins.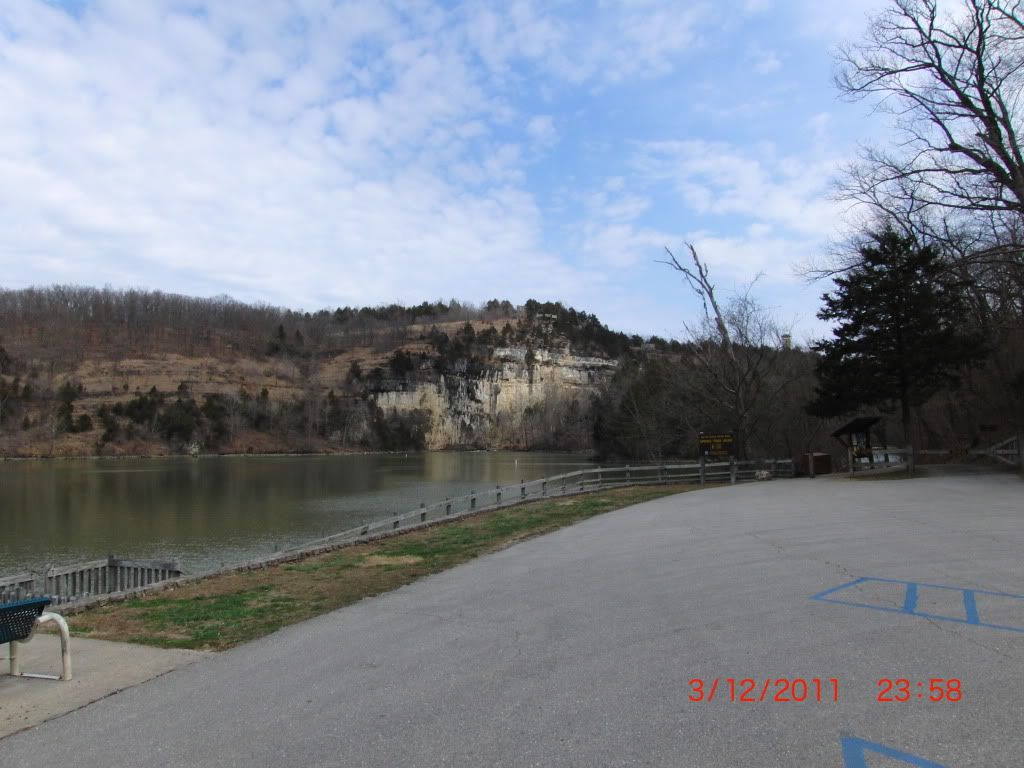 Hahatonka spring
Hahatonka sign
Total for the day