We replace non-working and/or add a second redundant sensor for ignition reliability to your Airhead electronic ignition bean can. Don't buy a new bean can when all you need is the sensor replaced. We can replace the sensor with an new Honeywell OEM quality sensor for a fraction of the price of new. We recommend that during repair, have us add a second ignition sensor. Should the first sensor quit, our modified bean cans have quick change connector for an easy roadside repair to change to the secondary sensor and be on your way. Complete instructions included. Cost for replacement of existing sensor $150.00. Cost to add a second sensor to your working bean can $200.00. Cost to replace bad existing sensor and add a second sensor $250.00. This is the cost to replace the sensor only, if the unit is internally damaged or seized up, we may not be able to repair those. Get your non working unit repaired and a second sensor added for much less than a new replacement. Don't be left on the side of the road with a non working ignition sensor! This is a must have mod for electronic ignition Airheads.
Oilheads - We replace both Hall sensors on your Oilhead electronic ignition sensor plate. Don't buy a new BMW plate when all you need are the sensors replaced. We will replace the sensors with new Honeywell OEM quality sensors for a fraction of the price of a new plate. Cost for replacement of both existing sensors is $115.00.
We also buy non working Airhead electronic ignition bean cans and Oilhead ignition sensor plates.
Contact us by email at
bmwsensorrepair@att.net
Twin sensors installed on Airhead internal plate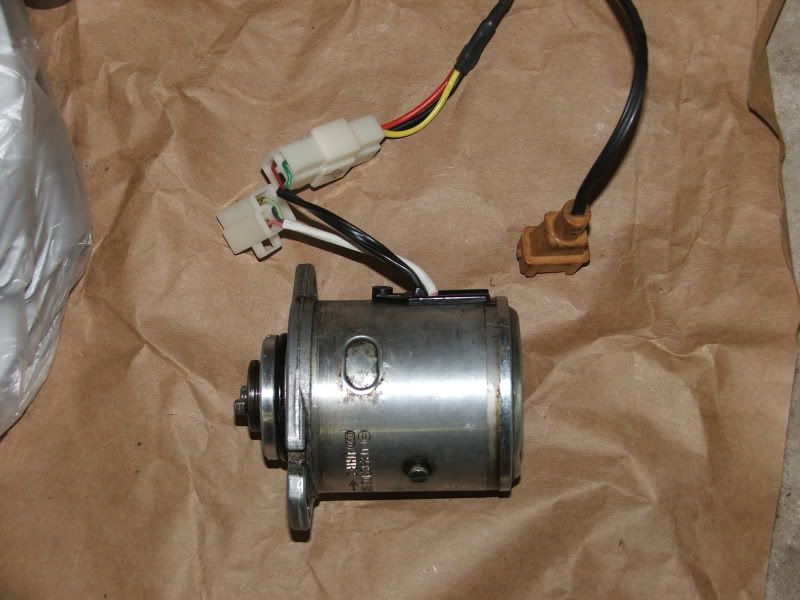 The finished Airhead Bean Can with twin sensors installed. If the ignition sensors fails, just change the plug and you are ready to ride!