My posts so far have been mainly on the Airhead part of Old's cool, but thought some of you might like to see a bit of my latest project, so far it consists of emptying a load of boxes containing 95% of a mid 50s-60 pre-unit 650 Triumph bitsa.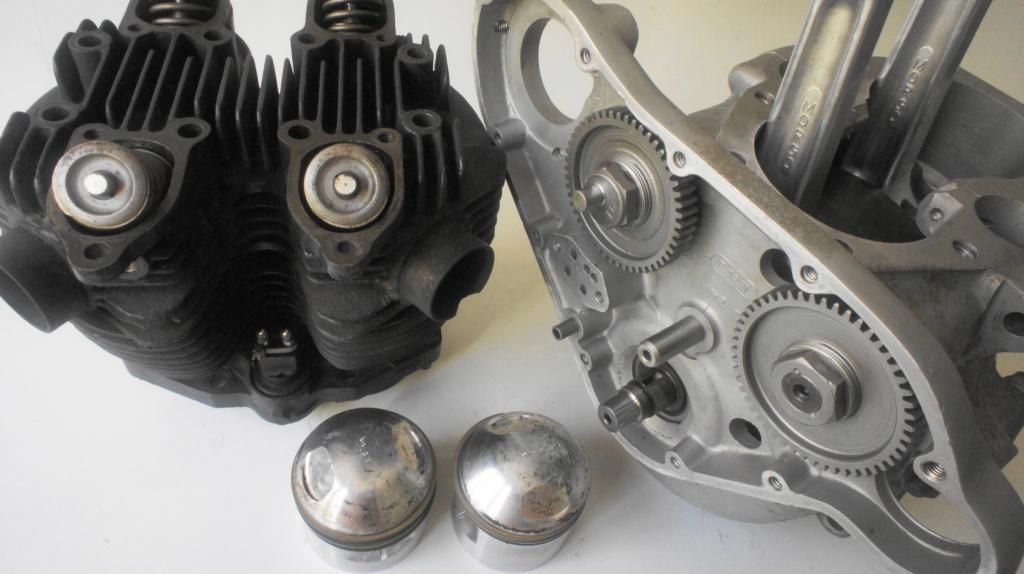 The motor basically needs assembling after having work carried out years ago, engine number indicates 58 T110 cases, bolt up crank with new bearings, new "Morgo" rods, new cams & bearings, barrel with near new pistons that had been run for a short time before the motor was stripped, & an iron head with new valves, guides & springs.
I'll post more pics of other bits & pieces as I go along, the rest of the bike varies in condition & will need some work but my main aim is to get it all together & running then decide what I'm gonna do cosmetically before stripping it again to sort bits n pieces out, even though it shouldn't look too bad.
As I was unpacking some of the parts looked familiar, I suppose they should as I was the one who took it apart 25 years ago............. I'm not rushing it .........