Well I have had the 650Gs then a 1100GS followed by a Tenere 660 so it was time for a change. I liked the new Ducati Multistrada but dont have that sort of money. Looking around I found a Triumph Sprint St 955i with 7.5k on the clock and a FSH so agreed a price and bought the bike.
I since fitted a top box and side boxes ready for more adventures with a chance to try it out. Fully loaded it ran perfectly and carried all my kit plus was quite comfortable inc retuning about 220 miles to a tank which is ample as I need a smoke break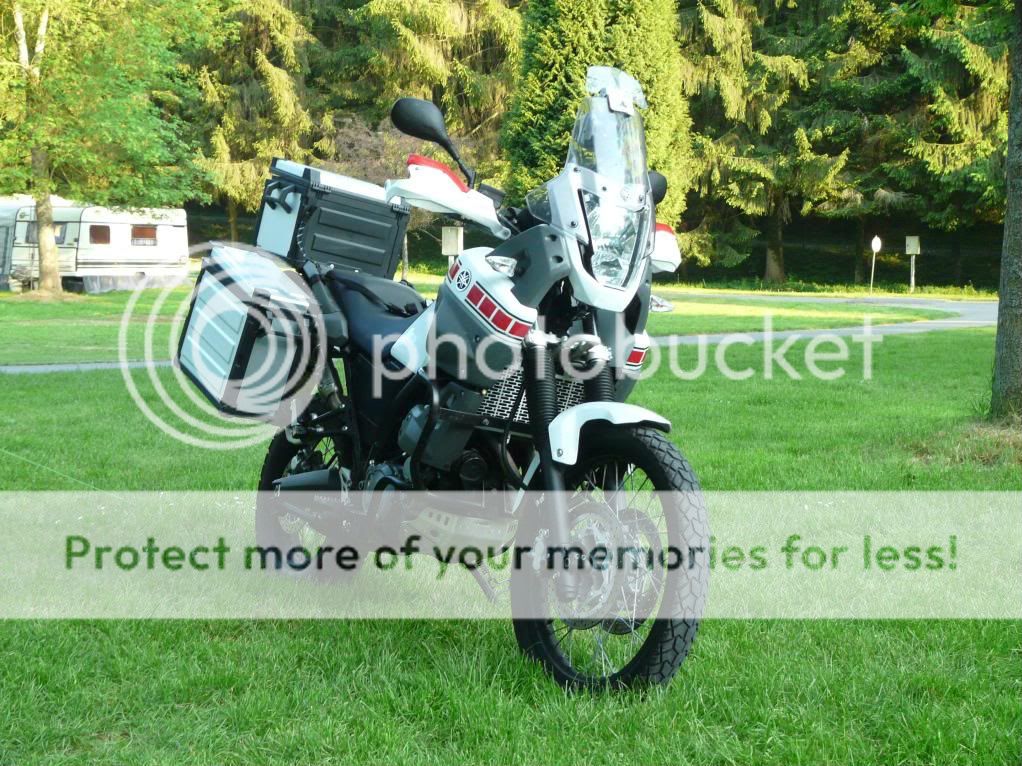 My adventures continue..................