Wednesday 2nd Nov 2011
Woronora Dam
I was running a bit late that morning and got to Maccas about 8.50am. I'd been on a ride the day before with a couple of the fellas and mentioned that the regular round of shaking hands seemed a bit unnecessary.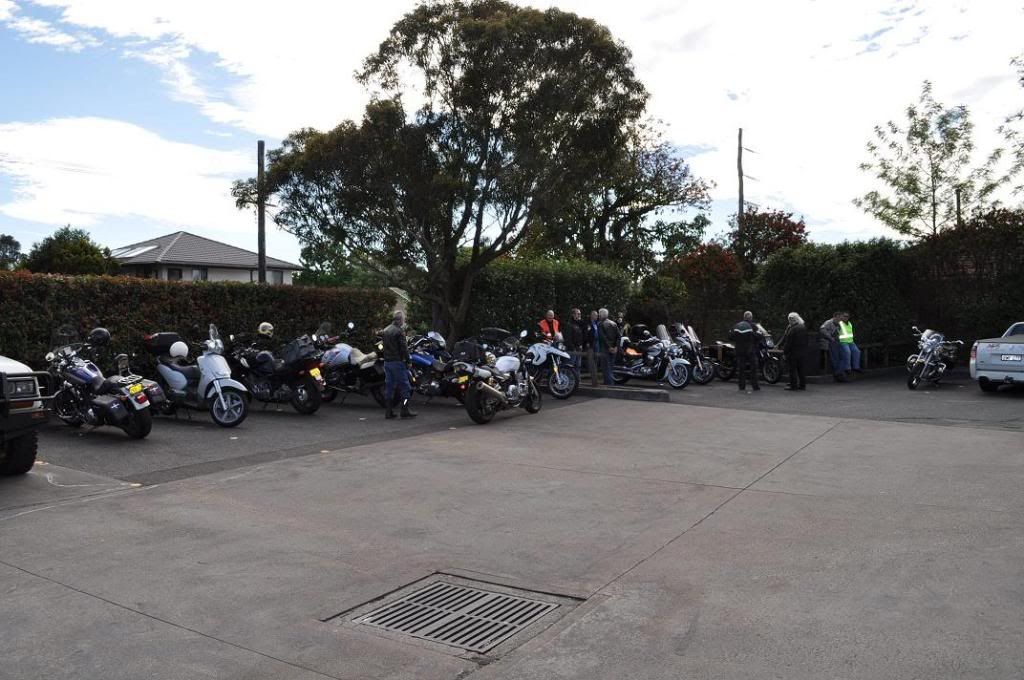 So when I arrived I was met by a surge of outstretched hands all trying to shake mine. Undaunted, I resolutely kept my hands in my pockets. Jeff was there but without the Spyder! He was riding a brand new Boulevarde. I don't know what to call him now. Bouleiboy doesn't sound quite right. Anyway by 9.00am we had twelve riders and Noel bravely decided to lead us on a ride to Kurnell.
We set off down the highway to Mulgoa road then on to Wallacia and the Greendale road to Bringelly. All straightforward so far. Shortly after leaving Bringelly, Noel turned into a side road and thus began a state of confusion for me. I think Noel may have taken us this way before but it was too complicated for me to remember. Somehow we wound around the back of Liverpool and through Ingleburn and Holsworthy. I was amazed by the number and size of the military institutions that we passed. We eventually reached the Heathcote Road so from there on at least I knew where we were. We followed this through to Heathcote where we pulled in to the carpark reserved for IGA customers only. This is the best parking available when we have smoko at the little park ON THE CORNER.
As we were daintily nibbling our bikkies and sipping our tea and coffee, Noel decided to abandon Kurnell as our destination as it would be very difficult to keep a large group together. Instead, he opted to take us to Woronora Dam.
Leaving Heathcote we parted company with two of our members. Les had to go home to do his ironing and John McCrae had to go somewhere else. (Possibly to visit a female "relative") The rest of us rode on down the Princes Highway to Waterfall then turned onto the Old Princes Highway. This took us to the Woronora Dam turnoff. The road into the dam was widened a year or so ago, so it's a mixture of old concrete surface, edged in parts by newer concrete which is much less rough. So there we were, all trying to hug the new surface while avoiding guideposts, safety barriers etc. We somehow made it to the dam without losing any duco, limbs etc, and rode into the top picnic area and then occupied the entire shelter-shed. I'd never have thought this possible with just ten people, but we managed it.
After eating an early lunch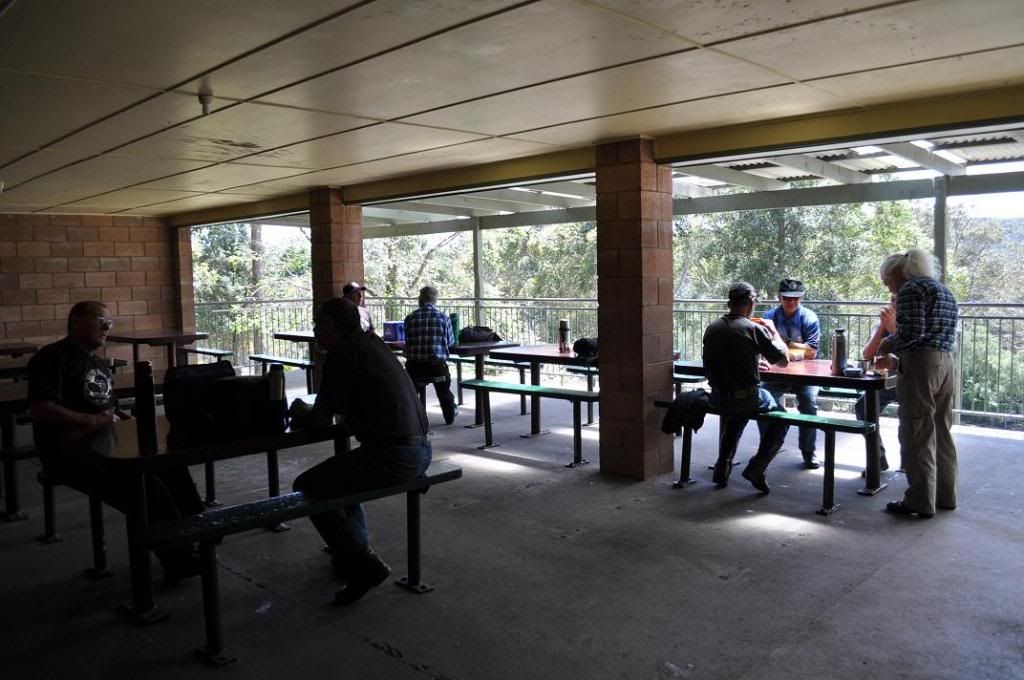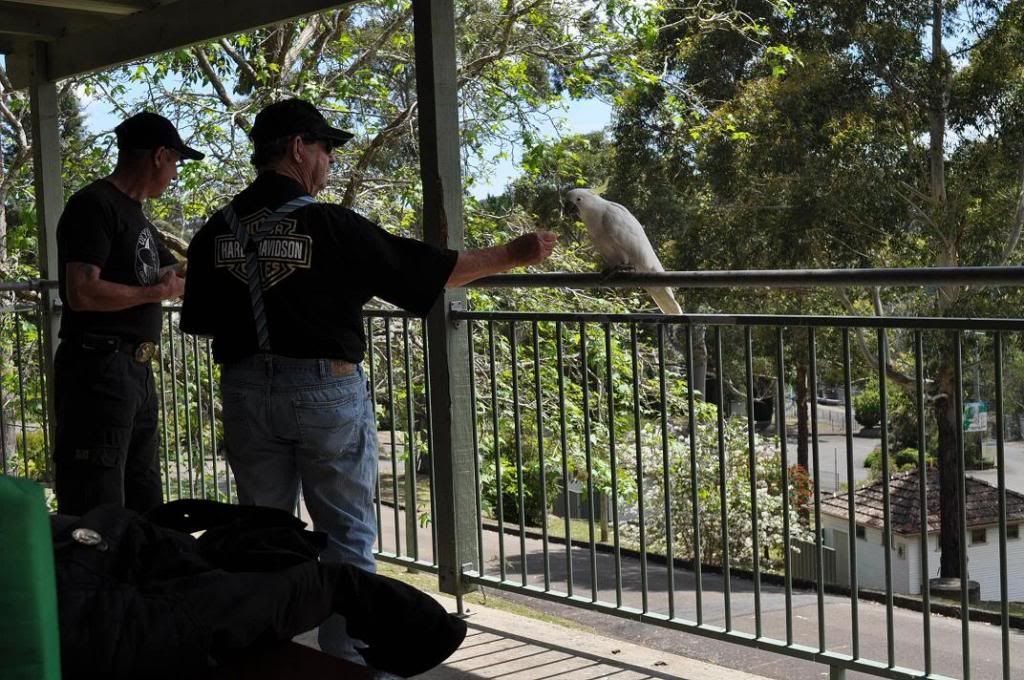 we decided to walk down to have a look at the dam as we always do at these places.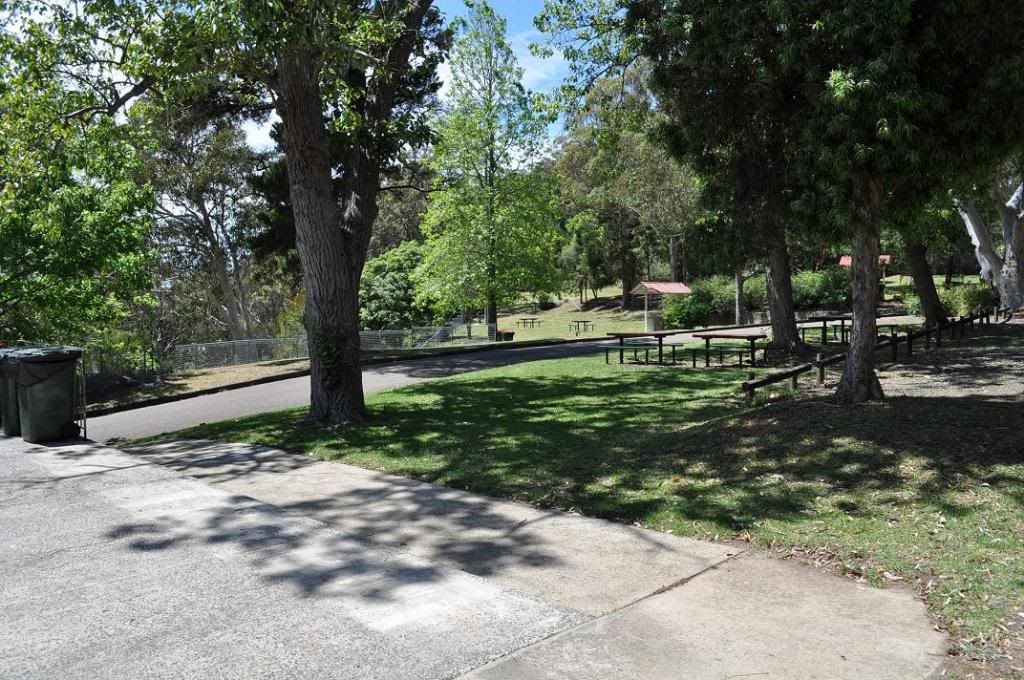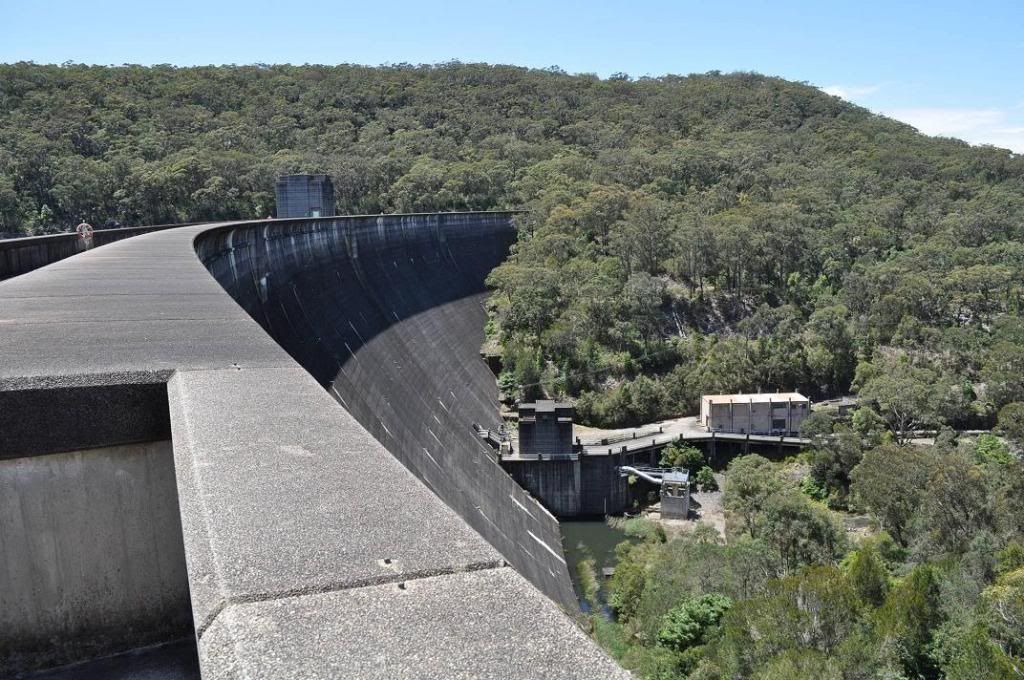 The walk down took us five minutes. The return trip took us about thirty minutes! Why had we stopped in the very top picnic area? Even a fitness freak like me (ha ha) was knackered by the time we got there. Had to roll a smoke to recover.
Leaving the dam we again hugged the new concrete bits of road till we reached the Old Princes Highway again. Here we turned southwards and followed it down to Bulli Tops where we turned onto the Appin Road. We cruised along to Appin where we turned left (apart from Guy who had other plans). Then it was through the twisty bits at Broughton Pass to the Douglas Park road with even more twisty bits. It was obvious whoever designed this road had never ridden a Harley-Davidson. (I still enjoyed it though). This brought us to Menangle where we stopped for afternoon tea at the old converted pub ON THE CORNER.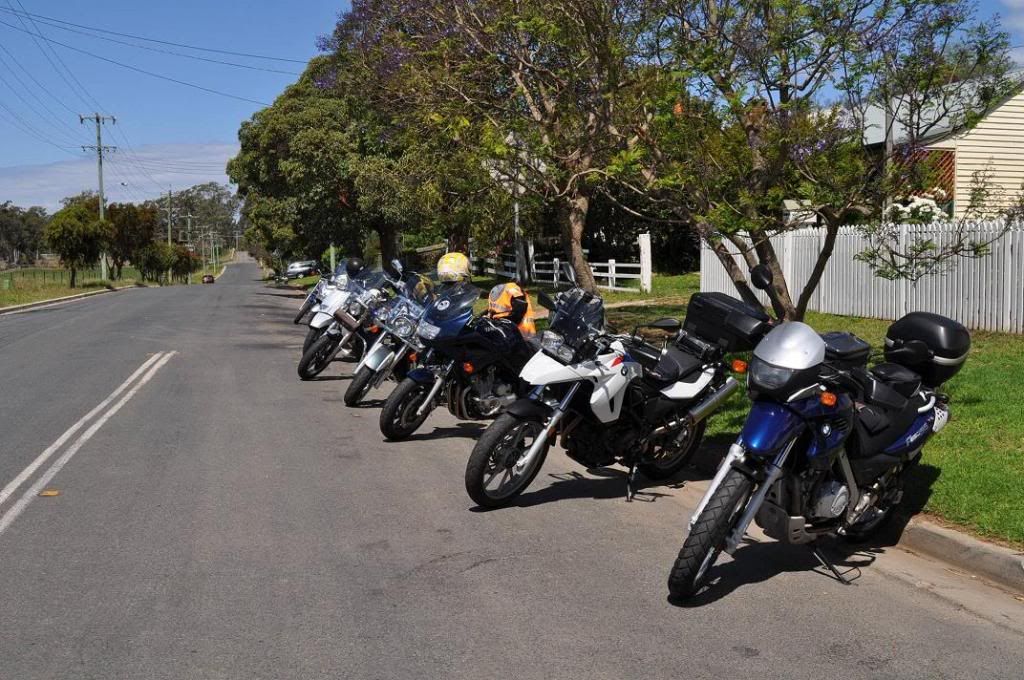 We were sick of being dainty by this time so now we noisily chomped our bikkies and slurped our tea and coffee. Jeff produced a fruit cake which his girlfriend Cora had made. We were so undainty that we didn't bother with a knife. We just broke off chunks with our hands. Very nice it was too. I knew I had to atone for my churlishness in the morning, so before leaving I made a point of doing the rounds of shaking everybody's hands. I felt cleansed of my sins.
Leaving Menangle we made our separate ways home. Most of the group were heading up to Narellan and the Northern Road but Richard and I decided to go back through Cawdor and along Werombi Road to Wallacia. I arrived home at about 4.30pm with 261km on the clock for the day. Another great one and many thanks to Noel for taking the role of ROAD CAPTAIN.
Peter M
Thanks to geff for the photos.