This was back In September but I am just now getting a chance to post.
As I Homer Simpson my way through life a coworker/friend, knowing that I like to ride shows me this adv website and I am hooked. As I am a traveler and am always looking to go and see new things I never really thought much of doing it on a bike until this site.
In less then a month I have a new bike.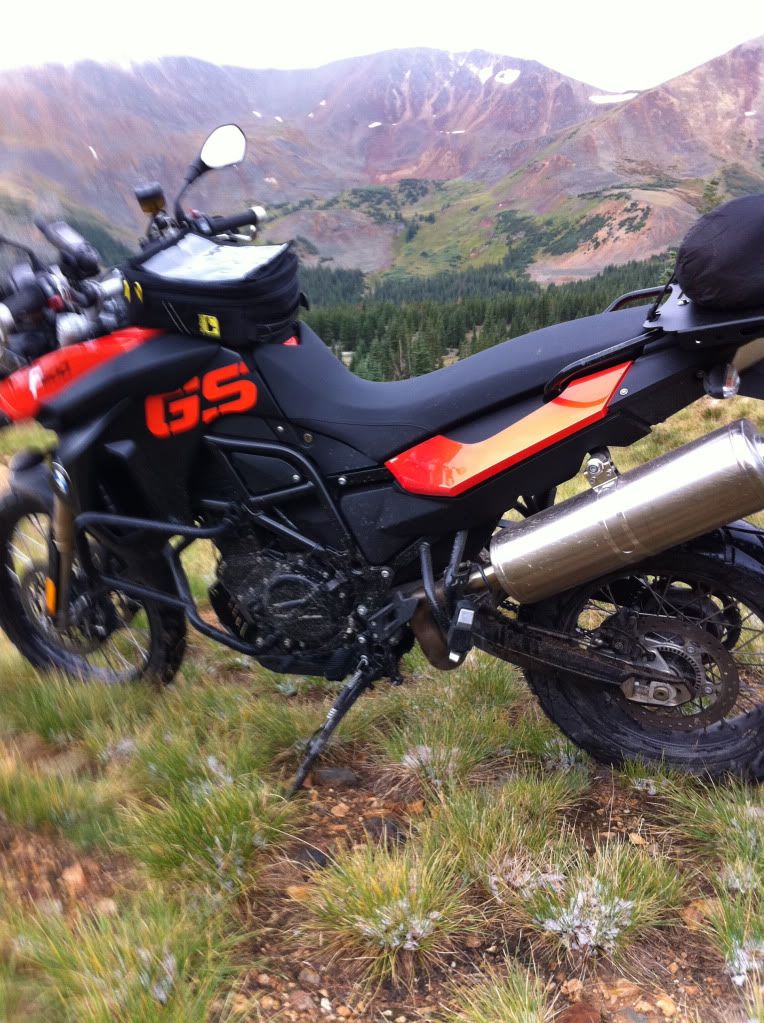 Trying to put some break in miles on my bike and some much needed off road experience I take my bike on a day trip into the front range of the Colorado and a 7 mile easy jeep trail that led to a dead end.
Turned around and ended up looking over Georg Town.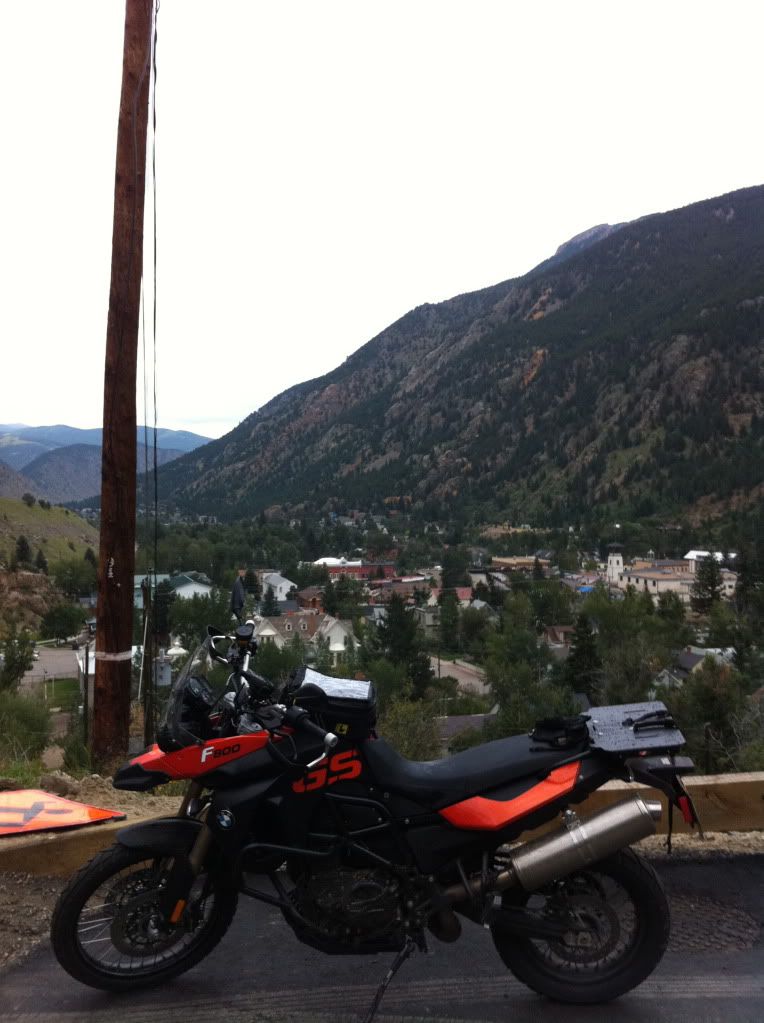 I spent the next two weeks just bouncing around town just trying to put on some miles.
All right bike is broken in, now where to ride??? It was September and I don't yet have the warmest riding cloths so going north might be a little cold so south it is. Mexico here I come!!!
I added some panniers, and added to the crap tool kit that comes with the bike. Like a cheap set of torx wrenches which is a most if you are going to do anything with this bike at all, and some extra tubes. Not really sure what else to bring but hell I am new at this game and the best way to figure out what I need is by needing it and not having it. So off I Go!!!
Heading southwest from Denver I find myself near the four corners. So I figure hey never been there I will go check it out.
Just my luck I get their 5minutes late. So this is as close as I got.
After my first day of riding I find that there is no place really close to camp near the four corners so I end up pitching my tent in between a gas station and small diner near by.
In the morning I continue on through Arizona
Nice spot to stop and stretch my legs in northern Arizona.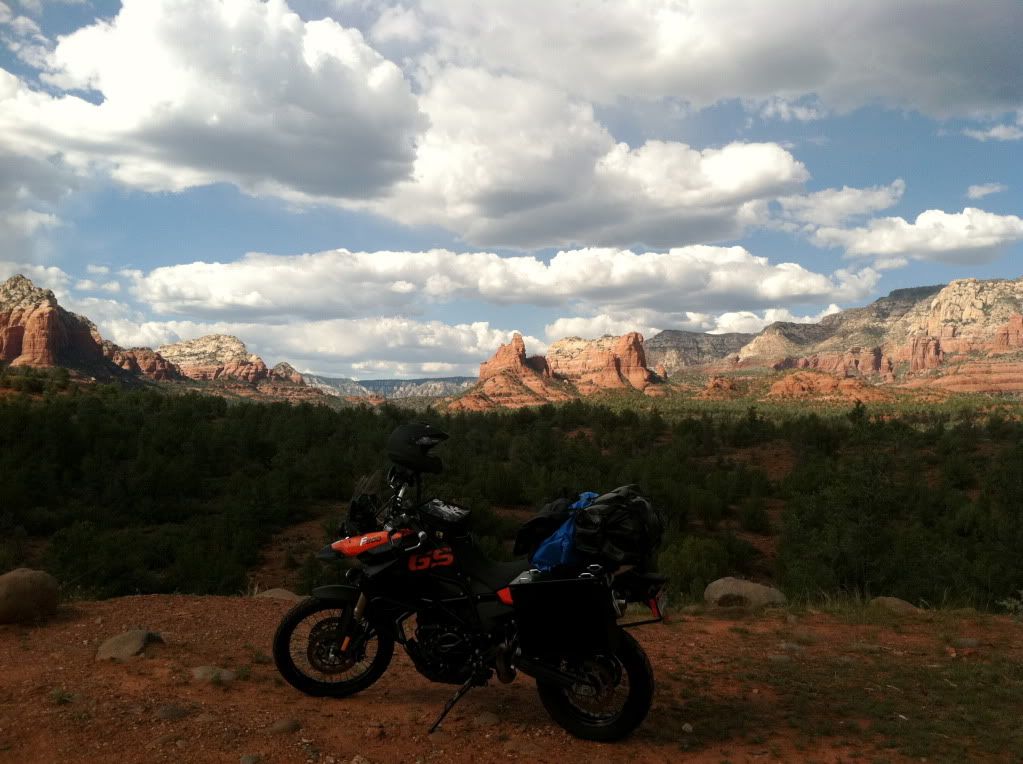 Amazing views through Sedona
Highway 15 south through Mexico is the longest straightest most boring road. Plenty of little towns but nothing really interesting happened.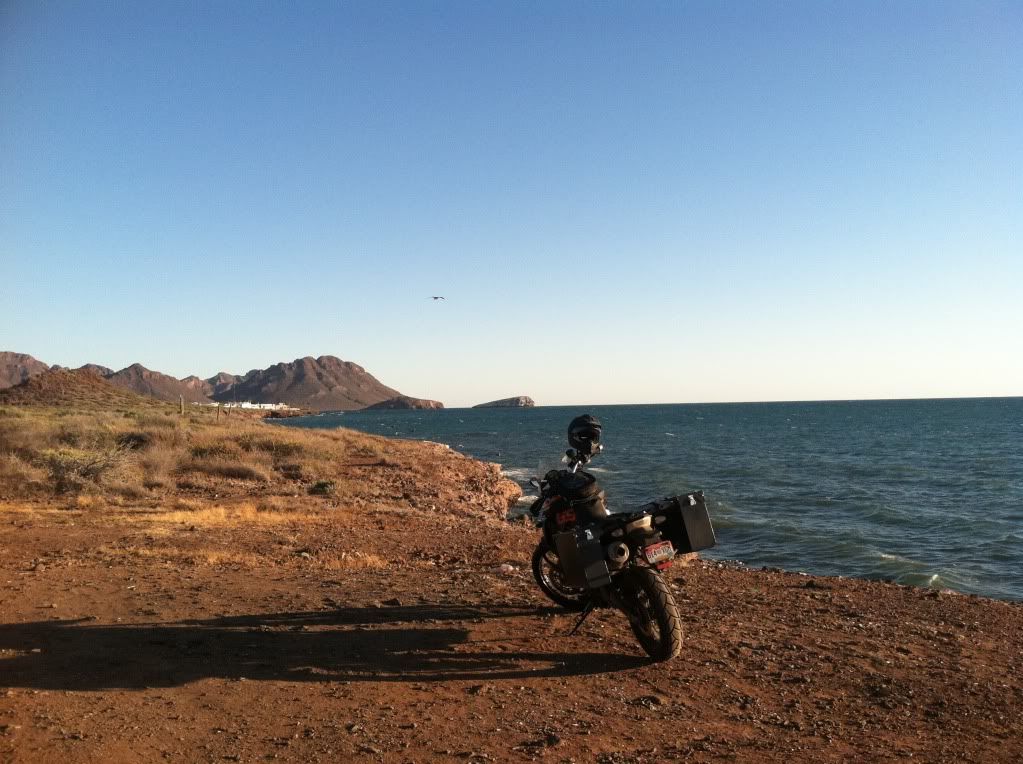 Finally at the ocean in San Carlos Mexico
San Carlos was amazing! Tones of off road trails, I found a few oases in the desert, and small fishing towns along the beachfront. And yes my off road skills are in much need of improvement. Especially when the sand got deep.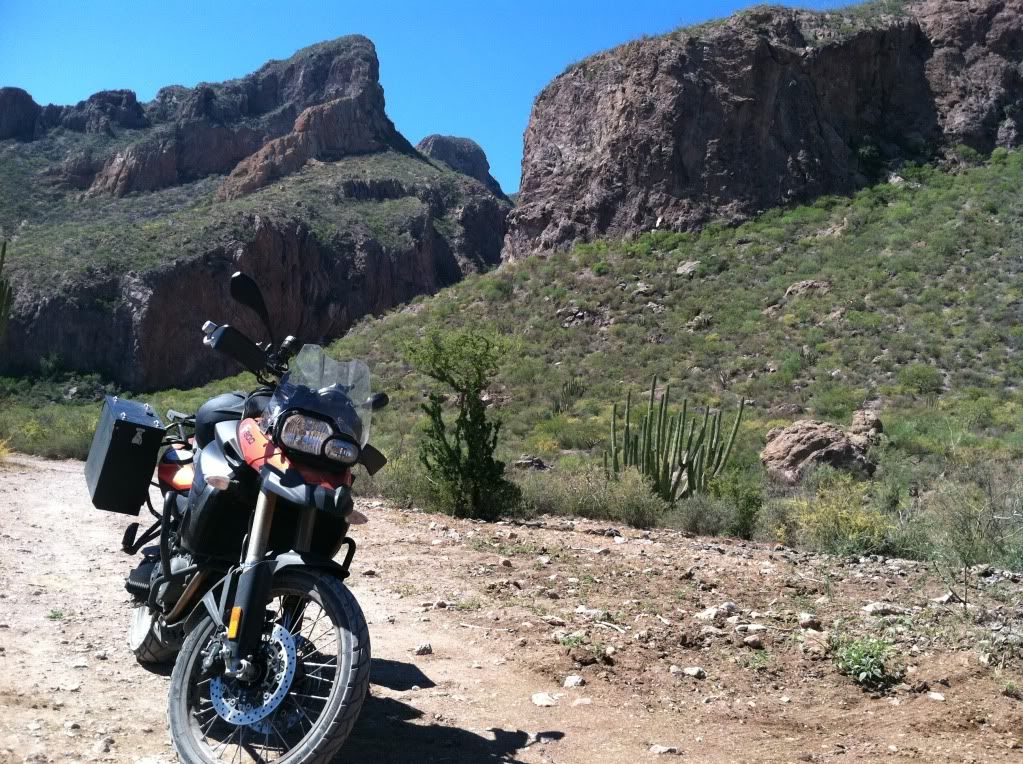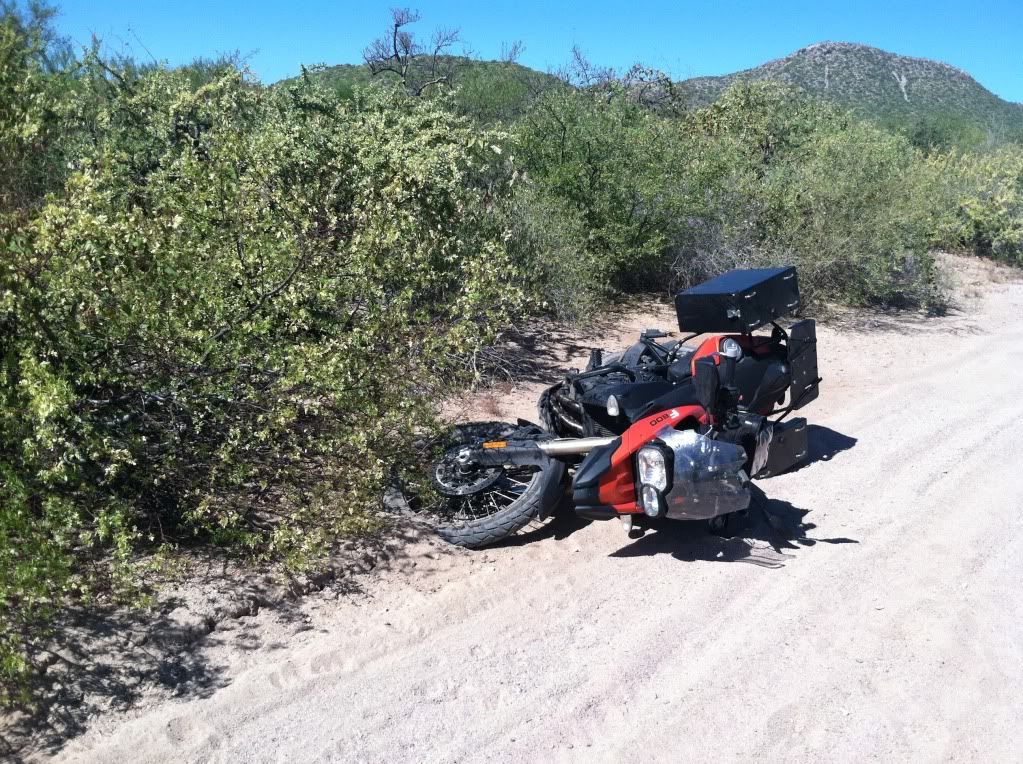 While driving to Hermosillo and back I ended up getting a front flat. Luckily I was just around the corner of where I was staying when I realized it. I thought that road felt a little grabby. (Showing my nooby status) I should have none. But you live and learn and there was no added damage. And lucky me I get to teach myself how to change a tub. I've done it on a bicycle how hard could it really be…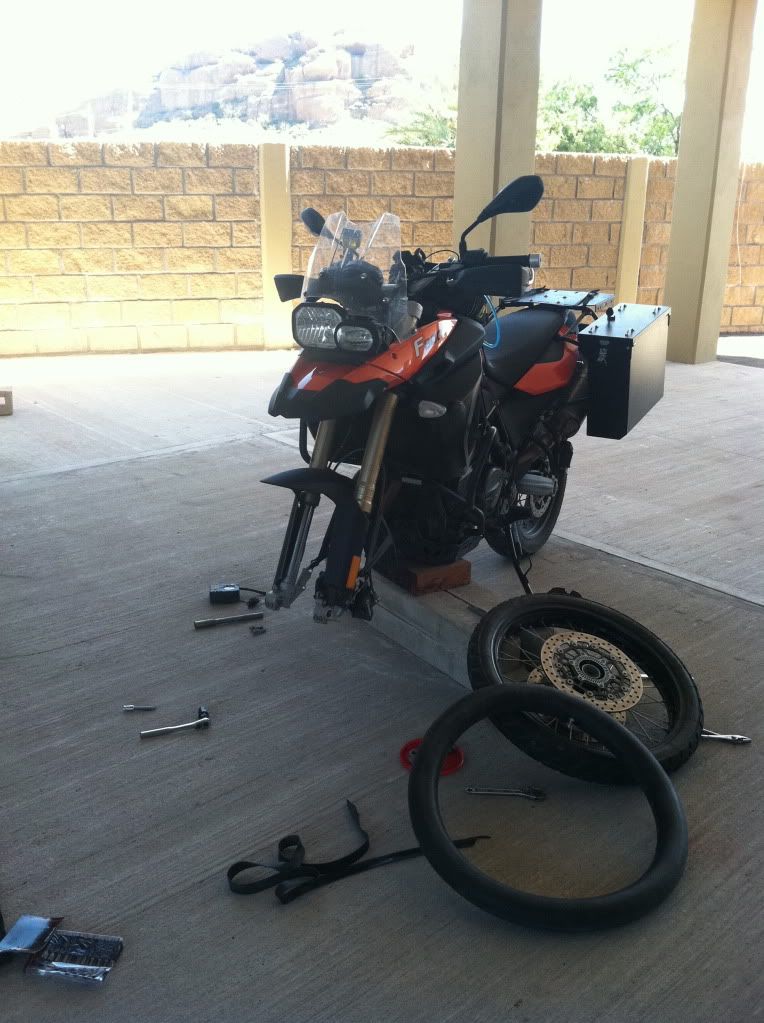 Well I got the new tub on but could not get the freaking tire to get a proper fitting bead around the rim. Again being the nooby that I am I was at a loss. So on a wobbly but ride-able tire I went out looking for some local help.
Right away locals would look at my bike and not want to touch it at all. Finally I found this kid at a tire shop that would help with the tire as long as I could take it off the bike for him. Yet he had the same problem as I was having.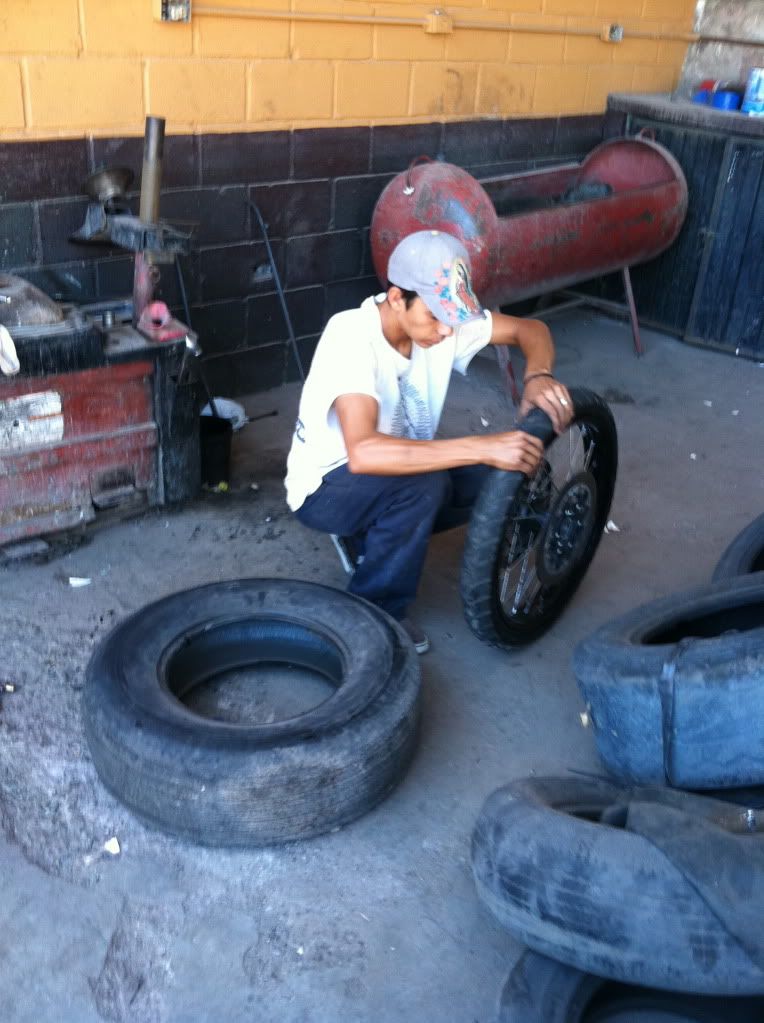 Did I mention that my Spanish is almost slim to none?
While trying to communicate other options in Spanish the women that lived at the tire shop offered another way. Somehow I ended up with her young son maybe 13 or 14 on the back of my wobbly bike pointing me in directions to where he thought was a bike shop. Another town over in Guaymas we end up at a bicycle shop but no worries they were able to give us or should I say him directions to an actual motorcycle shop.
The guys at the bike shop were awesome. They had no problem fixing it. I think my problem was not lubing the tire enough and maybe I should have over pressurized the tub to pop it into place. (If you guys have any suggestions feel free to chime in. I am always up for learning).
While at the bike shop I met my new friend Georg. He was also at the bike shop getting some work done on his bike. Conveniently enough he spoke perfect English and had also lived in Denver for a few years as well so we hit it off pretty quick. Georg and his wife are locals here in Guaymas. Georg brought me to the restraint that he is a chef at. He walked me around throughout the restaurant and introduced me to all of the staff as his cousin. Amazing people and amazing food.
Georg his wife and Aunt also took me out to a dance club. Even though I am not much for dancing and the whole club seen, I still had a blast.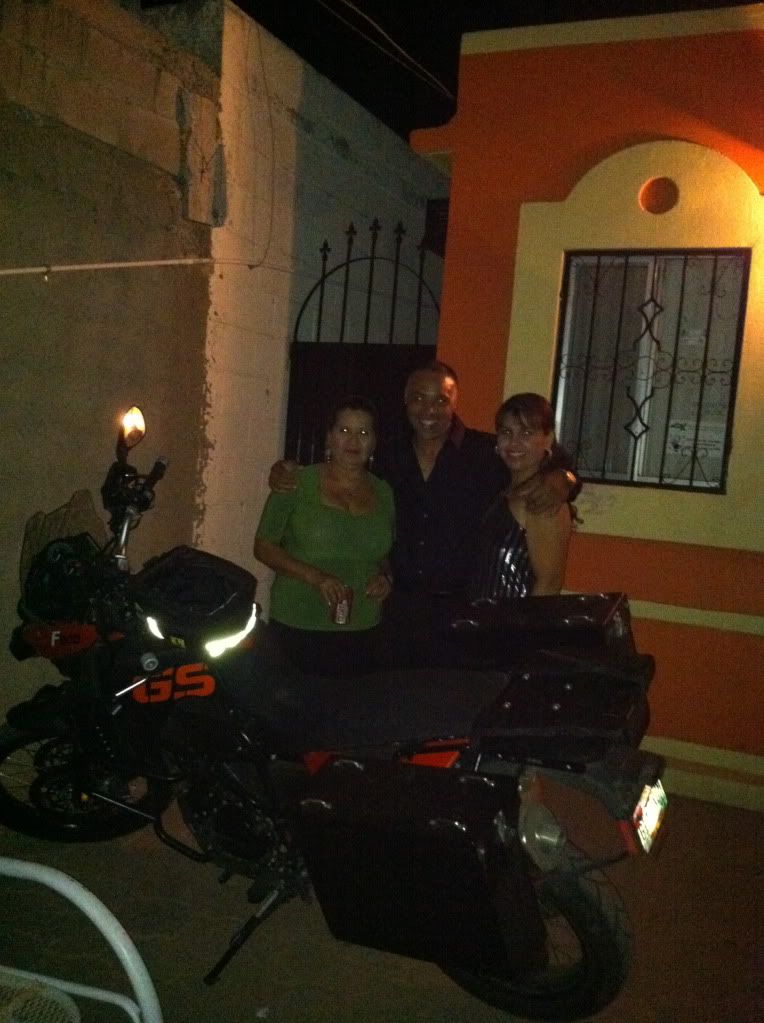 I spent a few more days bouncing around and hanging out on the beach.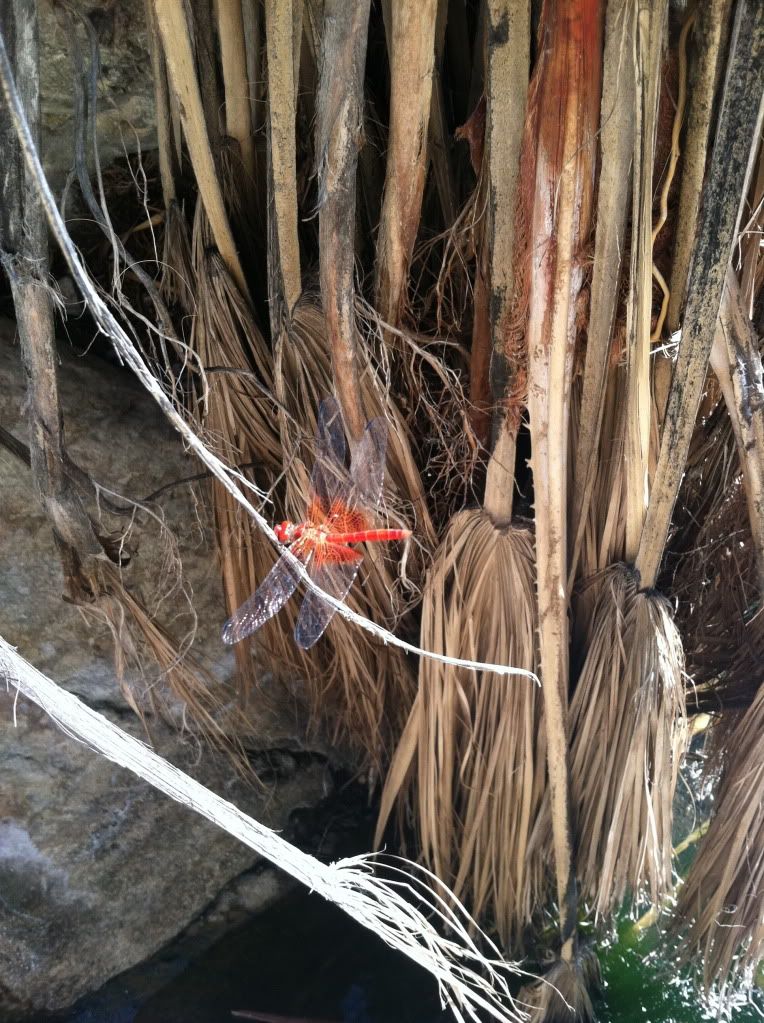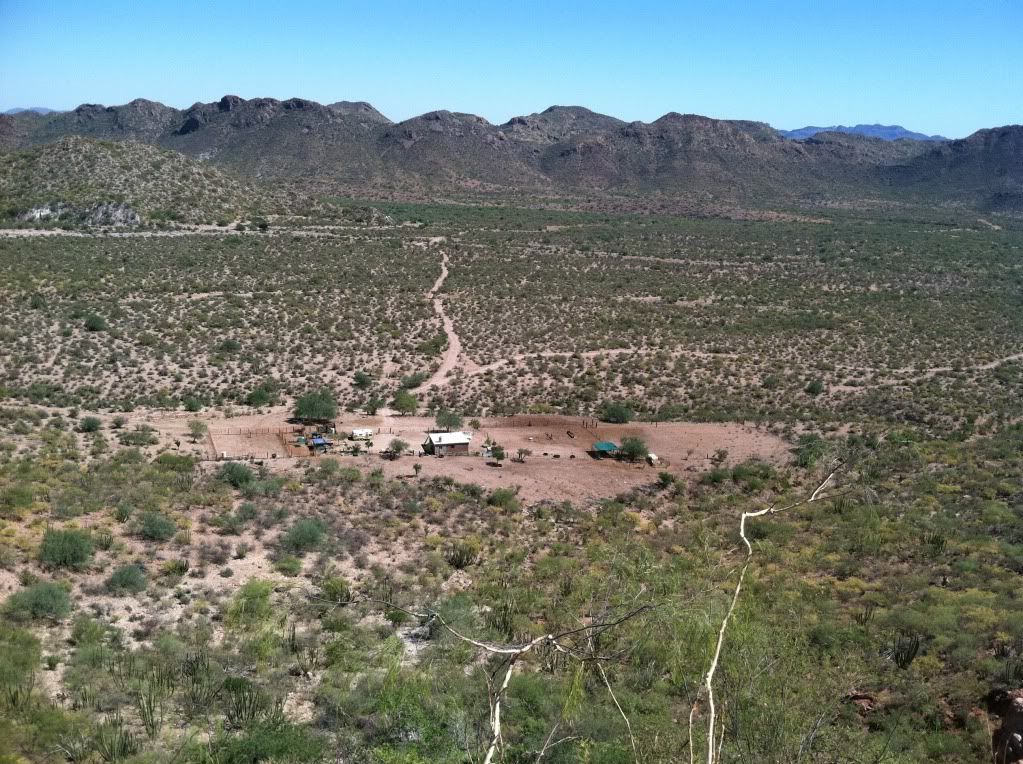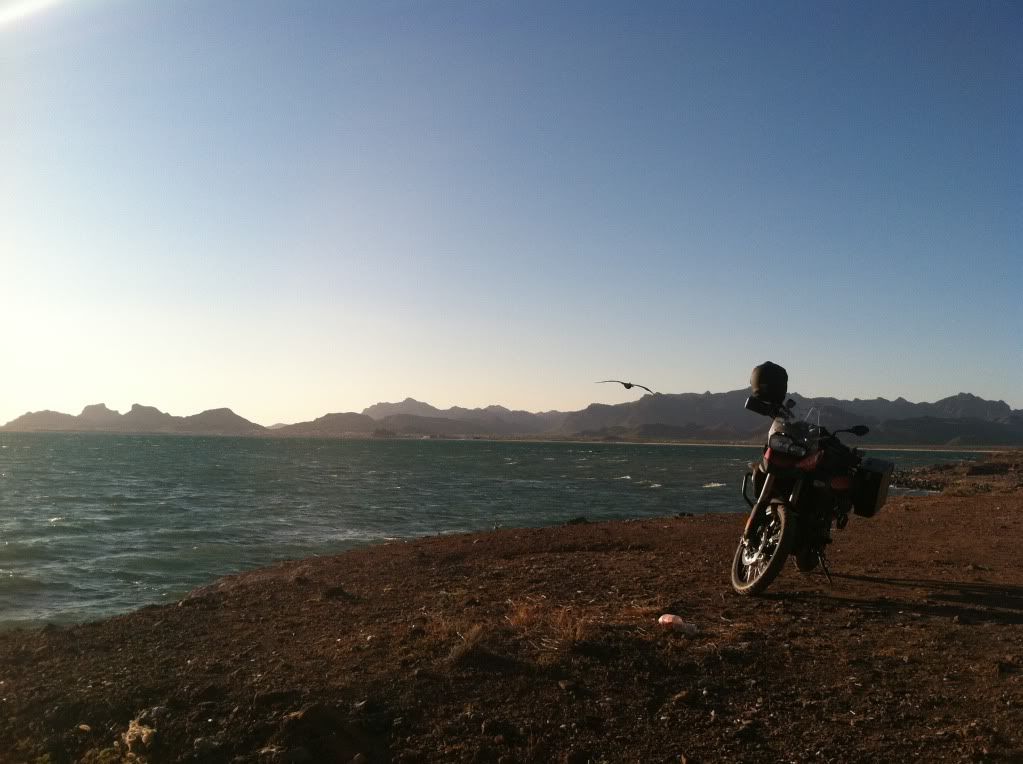 The morning I went to head back to the states I didn't even get out on the road before I noticed I had another flat.
But it was a slow leak so I filled it up with some air and was able to make my way to my friends at the bike shop.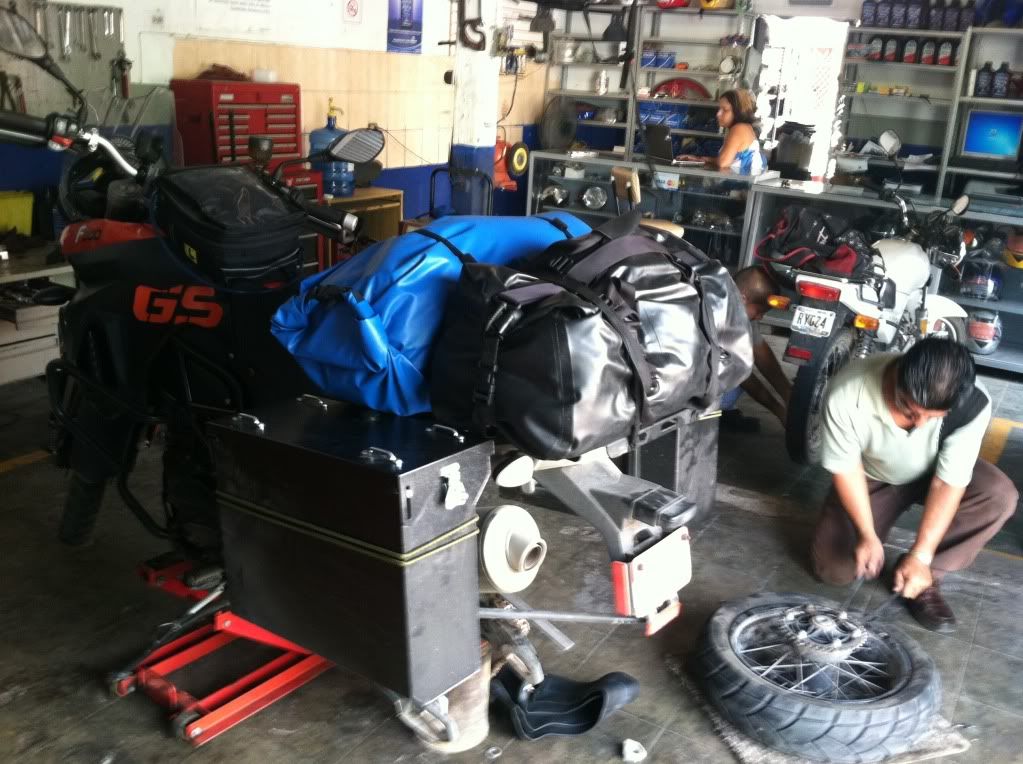 I didn't try doing this one myself manly because I was in a rush and wanted to get across the boarder before dark and thought these guys would be a lot faster. I was wrong, by the time the shop opened and they were able to fix my tire, and me getting back on the road it was almost noon. However I was able to get through the boarder by dusk. I am disappointed in myself that I didn't attempt to fix the tire on my own but at least the guys in the shop were fun to bullshit with.
The rest off the way home was pretty uneventful. Long straight highways all the way back to Denver. I was running out off time to do much of anything else on the way home. Have to go back to work, gotta pay the bills some how…