I wanted to start a Suzuki RMZ 250 thread. I have always raced hare scrambles and have always ridden motocross oriented bikes as my hare scrambles/trails bike. The main reason I ride Suzukiís and have always ridden Suzukiís rather than KTM or other brands is cost. I have always had a hook up on Suzukiís. And the fact that parts are cheap and Suzuki is super reliable helps my case a ton. I have always taken the Suzukiís that Iíve owned and converted them into trail warriors. This thread will be dedicated to tips and tricks that you have learned or done to make your Suzuki just as capable out on the trail as everyone else. And post lots of pictures!
Currently Iím riding and racing a í09 RMZ 250. I bought it last year brand new. The dealer had it on their show room floor and to make a long story short, it had been sitting their way too long. That equaled a good deal for me. I was riding an RMZ 450 but I wanted something lighter and easier to handle for hare scrambles and long trail rides.
Here is my list: (Iím 185lbs and 5í11Ē)
Suspension- I have always paid someone to re-valve my other bikes. I wanted to try this suspension out before I did that. So far I see no reason to re-valve. Iím not saying it wouldnít help but Iím actually pretty happy with the stock set up. It also allows me to ride on a track from time to time and have super smushy suspension. So originally I did my front forks at 14 out on compression (top), and 9 out on rebound (bottom). The shock I did compression 16 out and rebound at 12. I did this right away. If I remember right I havenít changed it since.
I installed an FMF Factory 4.1 pipe that Iíve been pretty happy with. Sorry no pics
Here you see my ever so trusty Moose Racing skid plate and Acerbis Rally Pro Hand Guards. Both of these are a must!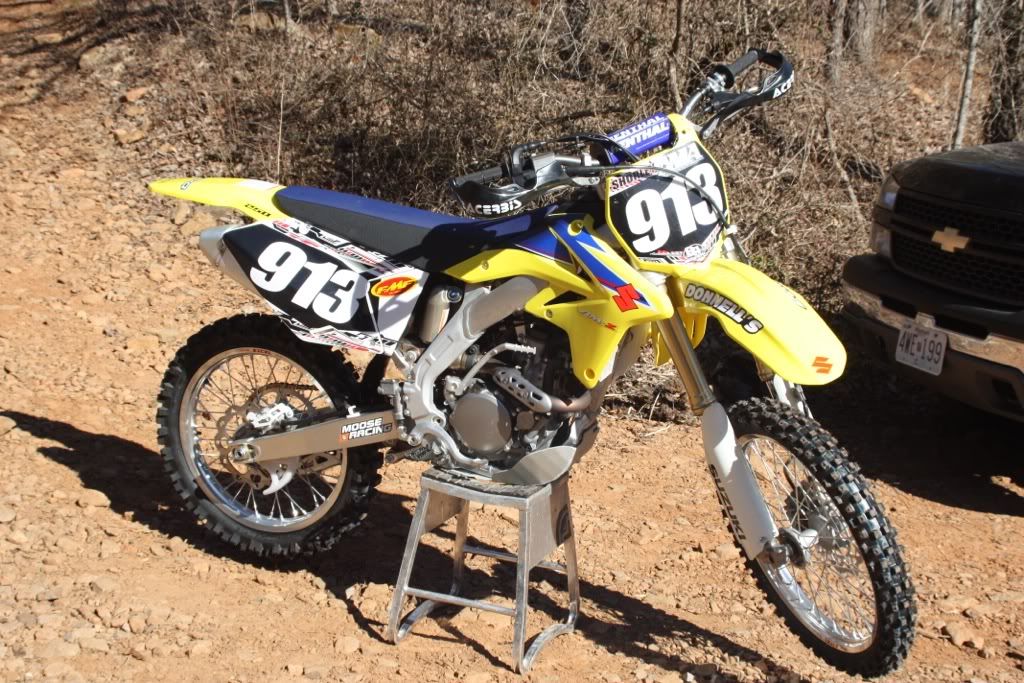 Devol radiator guards- these were kind of a pain to install but seem to be very sturdy!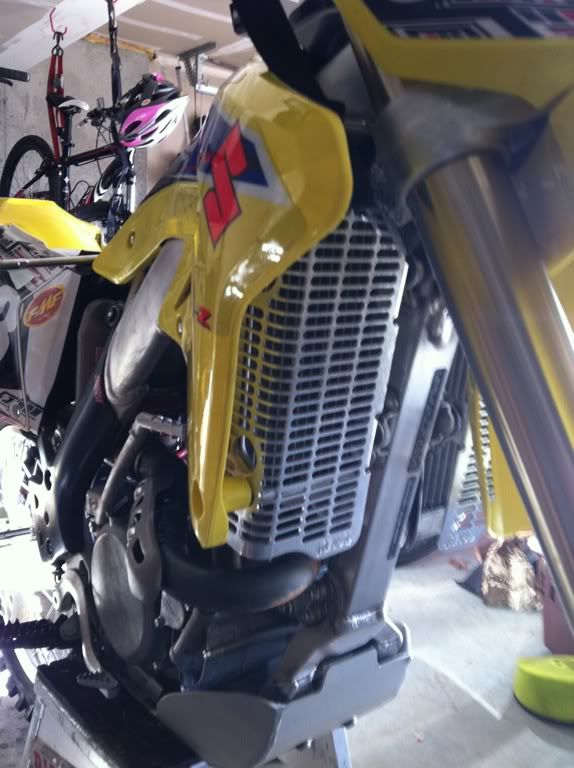 I always hated how the frame gets all nasty and worn so I installed these frame guards. They are nice because they also protect the brake resevior.
I mounted these D952's a few weeks ago. I only have one ride on them but so far I like them.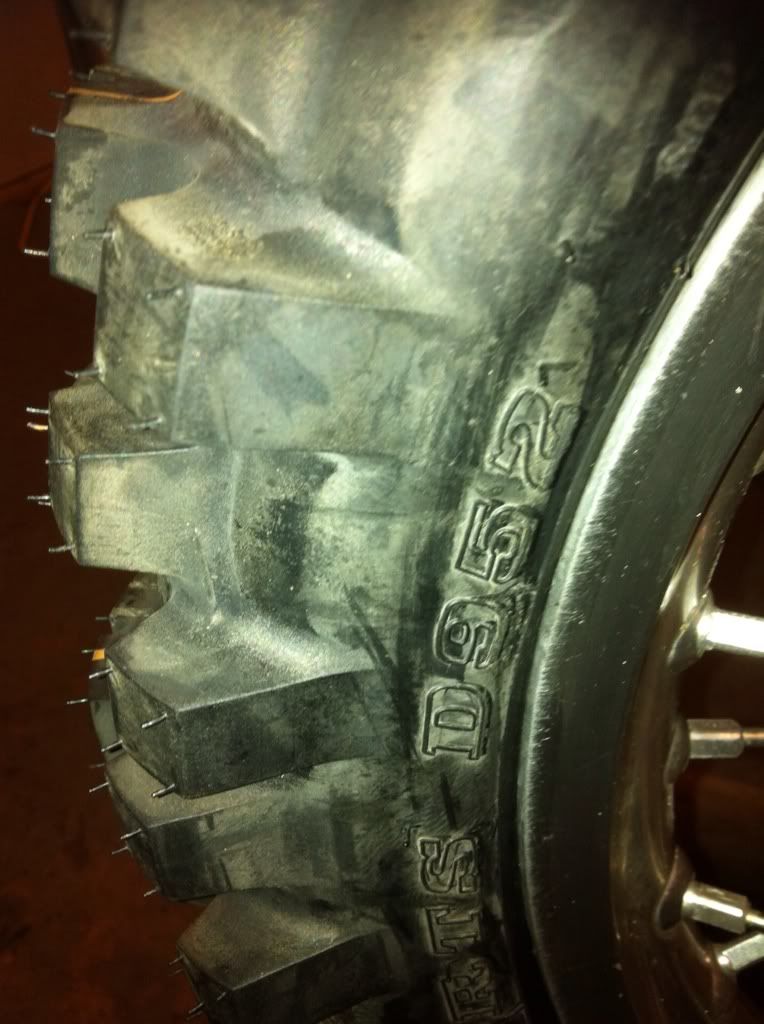 Here she is out on the trail
Here is my first 250. I think it was an '02.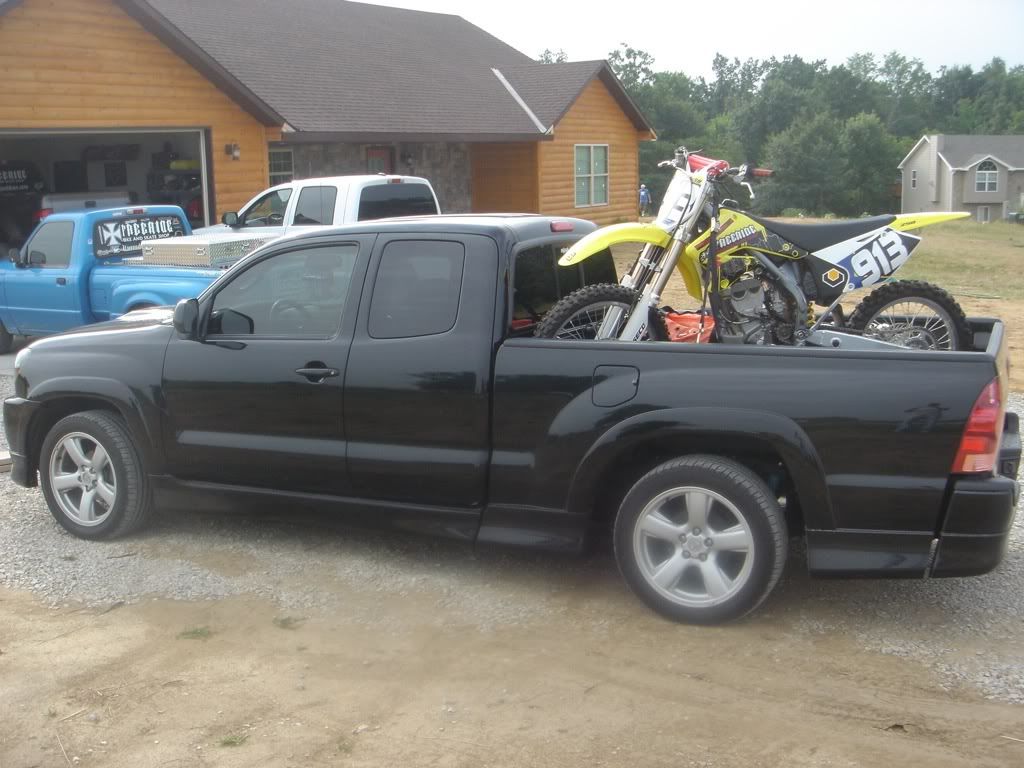 Let the games begin.