Quote:
Originally Posted by
tri650
Here is the beast in question. Really nice looking bike. Got the front brakes worked out - new pads and bled them. Suspension works better with proper tire inflation. So did pumping up the rear suspension. Still can't get comfortable with the riding position. Back cramps after 20 minutes. If it wasn't for that I would probably keep. As such, off to the flea market.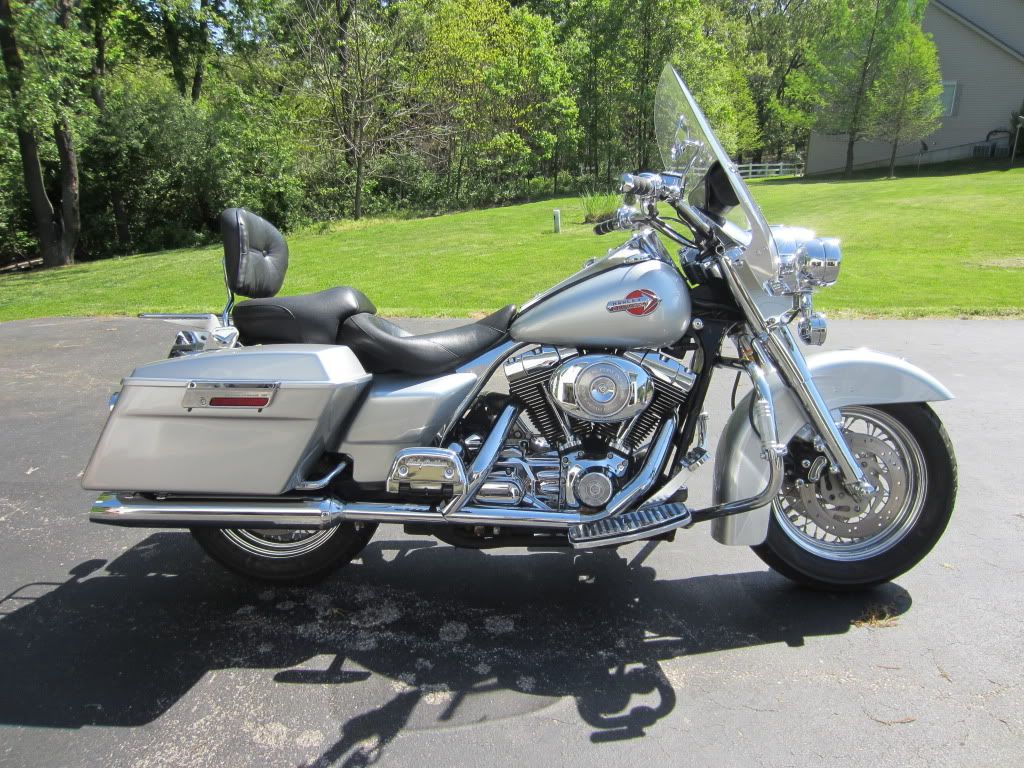 I'm not a harley fan, but that is one nice looking bike, I'd ride that. How tall are you? That type of seat forces you to sit in one position, and if you are taller than average it may be to close to the bars. I was really not liking my 86 shadow at all because of that when I got it, just never felt right and put weird pressure on my lower back. I chopped the back of the rider seat to make it level, and I was able to sit a few inches farther back, and it made a world of difference. Now the bike is super comfortable.
__________________
2011 Sprint GT, 2008 Kawasaki KLR650, 1981 Honda CB750F, 1957 BSA Bantam D3 restoration project, Past bikes -1986 Honda Shadow VT1100C, 1998 Honda Shadow Aero VT1100C3, 2006 Yamaha FZ6, 2006 Kawasaki ZX-14,1980 Yamaha XT500