Quote:
Originally Posted by
siyeh
WOW. My icebergs are mini-sized compared to the others in this thread.

These are from The Columbia Glacier near Valdez Alaska. I was in a kayak.
Hey, I've paddled there...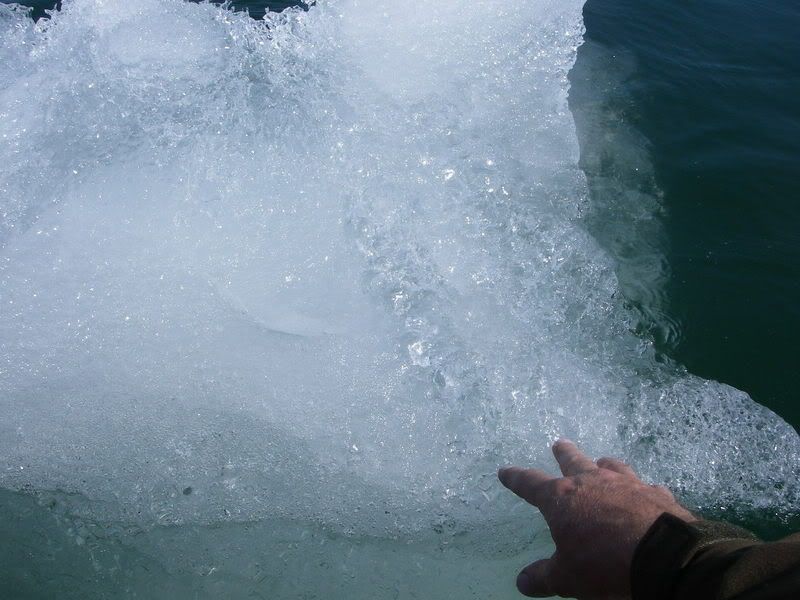 My first iceberg (okay, technically not a berg due to its small size, but who really cares?)
Sea otters.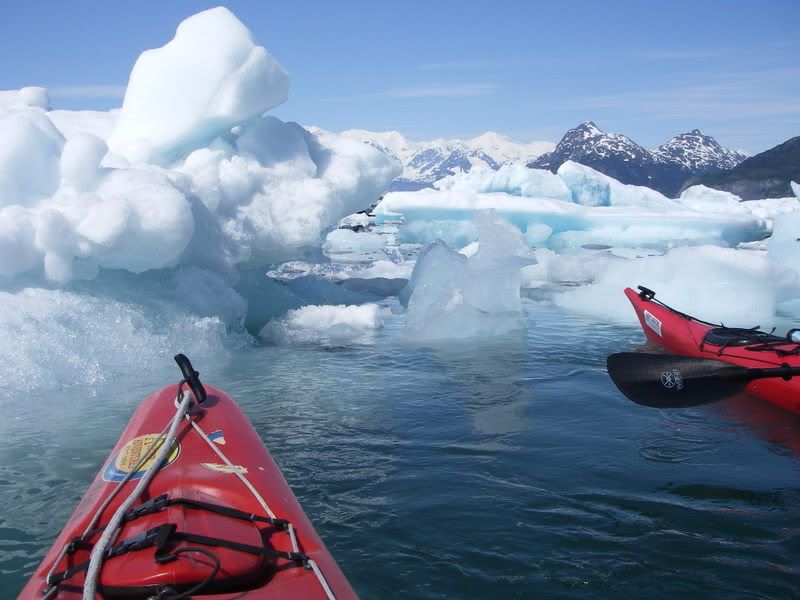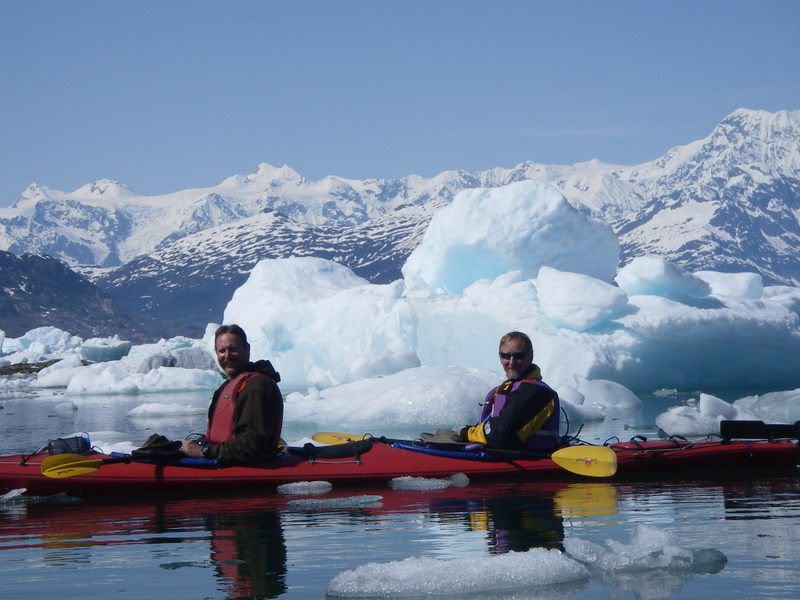 Myself and RocDoc. We both agreed that we could have spent a lot more time here than we were allowed. But that's the tourist business - leave 'em hungry for more.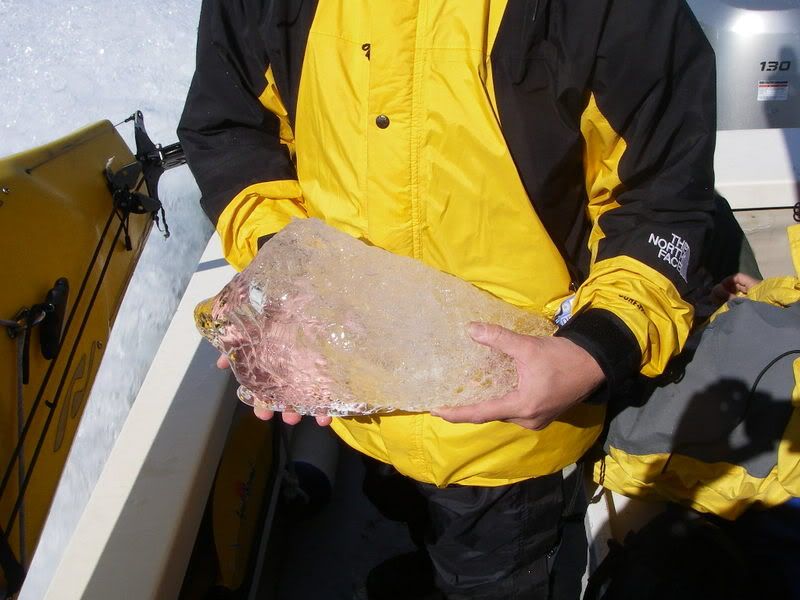 We brought a small chunk of glacial ice back with us...
As the bottle got lower and lower, I enjoyed contemplating exactly how old that ice was. The Harding Ice Field is the starting point for the many glaciers radiating outward from it. It takes a matter of years for snow to turn into glacial ice, after which it is buried by more and more snow. Glaciers move very slowly, so if this ice originated miles away at the center of the ice field and migrated down until it calved into the ocean here, it could have been very old indeed. Many thousands of years, perhaps.
Makes me glad we keep good bourbon.
At the end of the evening, as I was mulling over the history of our chunk-o-glacier, I realized I could not let our timeless, noble piece of the Columbia glacier melt away in a motel sink, dripping ingloriously into a sewer.
So I carried it the two blocks to Valdez Harbor and slipped it back into the sea.