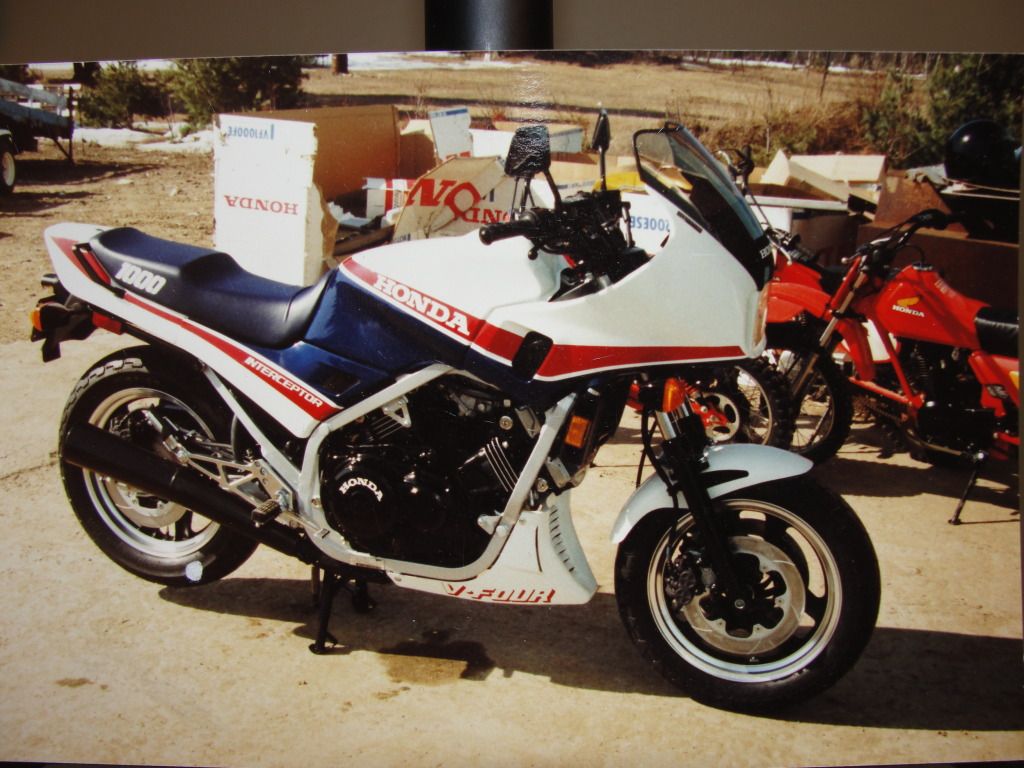 It all started beautifully with Brand New VFR..a bike way ahead of its time.
Serious looking cockpit..
Then I meet this guy coming out of church...drunk and he turned left in front of me at 50mph.
Which lead to this..
and this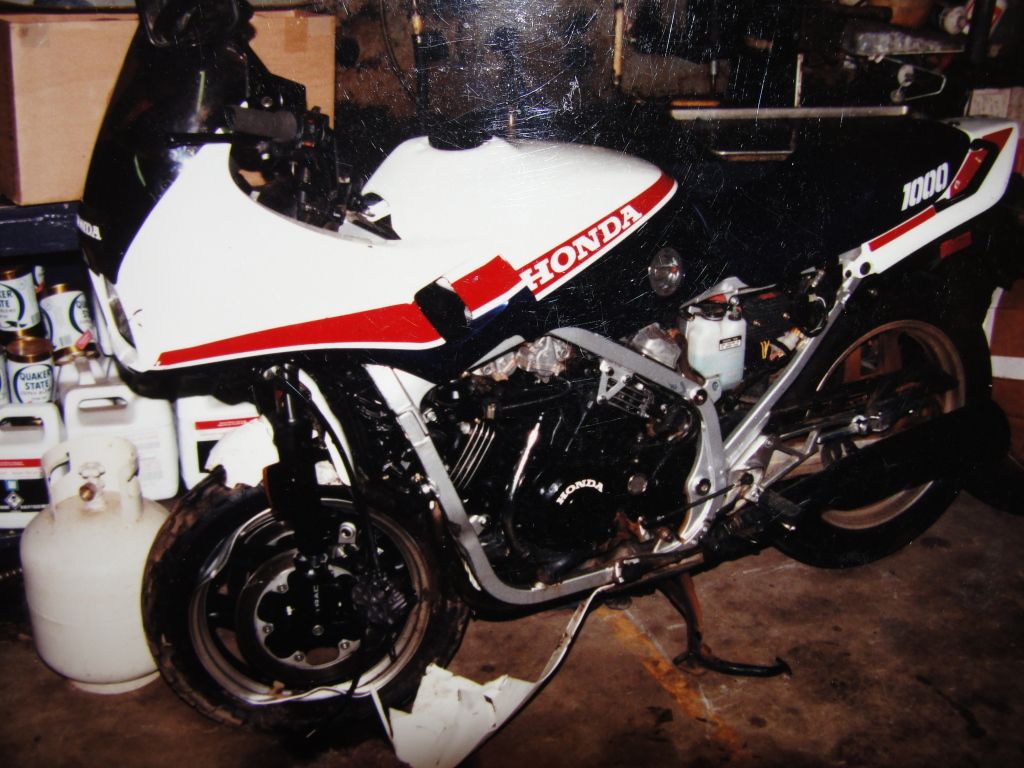 and some more...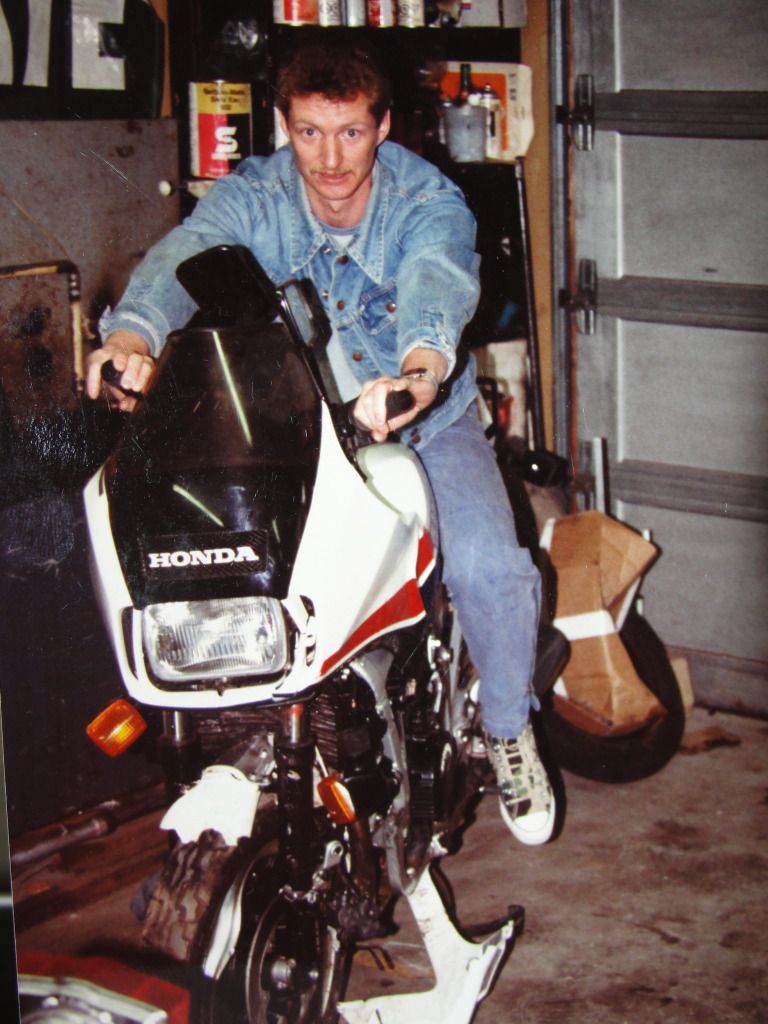 and I survived by going right over top of car wearing this.
Circa 1984 Hondaline Leathers..completely trashed but I walked away after sliding 100' down the road, no broken bones, no missing skin..the mega bruises came later but all in all a "freebee" for me. I was on new bike next summer!!!