This is a ride report on my October 30-31 overnighter from Melbourne through the Otway Ranges.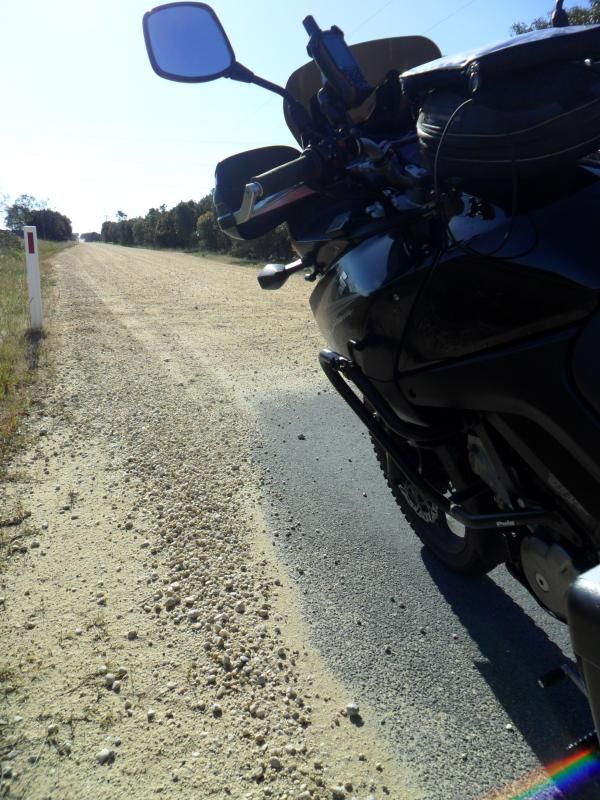 My goal was to find a dirt alternative to mirror the route of the Great Ocean Road, which starts in Torquay (Victoria, Australia) and heads west and finishes at Allansford.
I only made it to Lavers Hill, I was beaten by the clock - I had to get home to fulfil a Halloween 'trick or treating' commitment! So stay tuned for the second half.
I made a short youtube video, which was shot on my NavsportPro. I shot it on 2 second time lapse. It's shot on 1080 so pause it and you can see what I saw.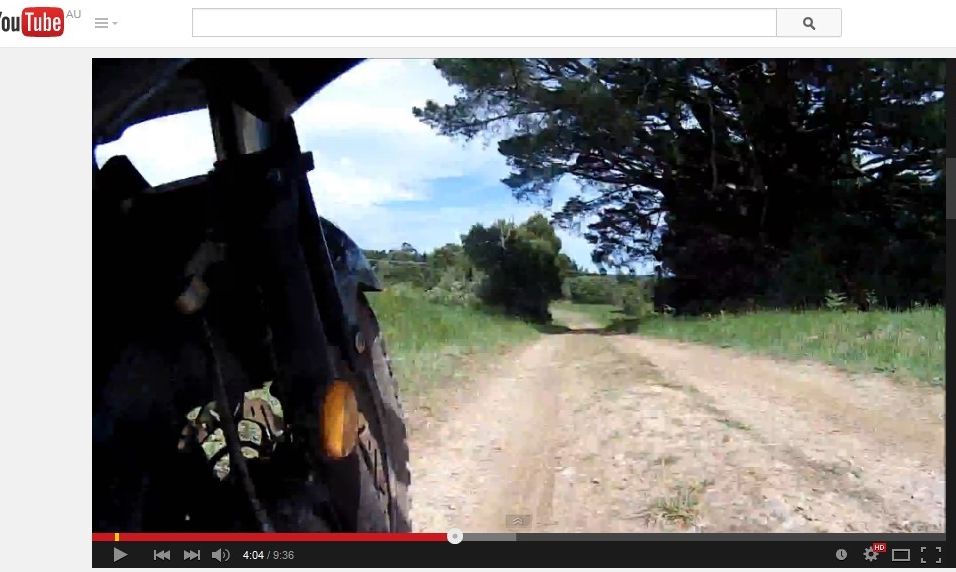 http://www.youtube.com/watch?v=EZRoJ...s-a8B7VsI2lH_g
This is the 'off road' route I followed. I will try and upload my GPS track and post a link. It was pretty easy going, there are many alternatives - but the winter seasonal track closures hadn't opened up (I was a few days too early)
There are a few camping spots along the way, and there is easy access to the main coastal and inland towns if you wanted to divert to a pub/motel for overnight accommodation and/or food.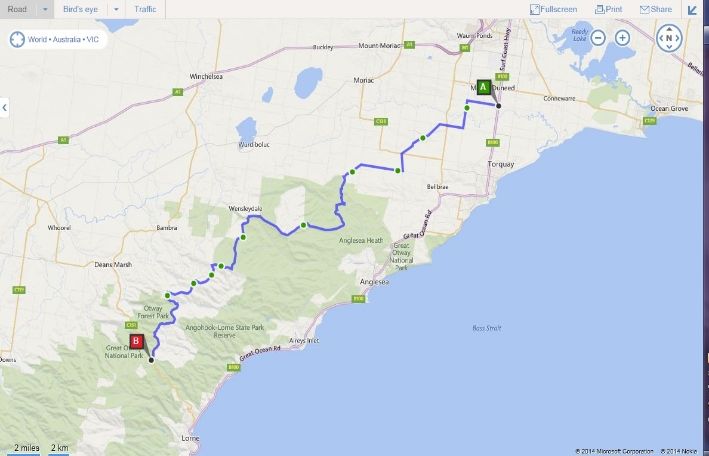 http://binged.it/1sFxRMA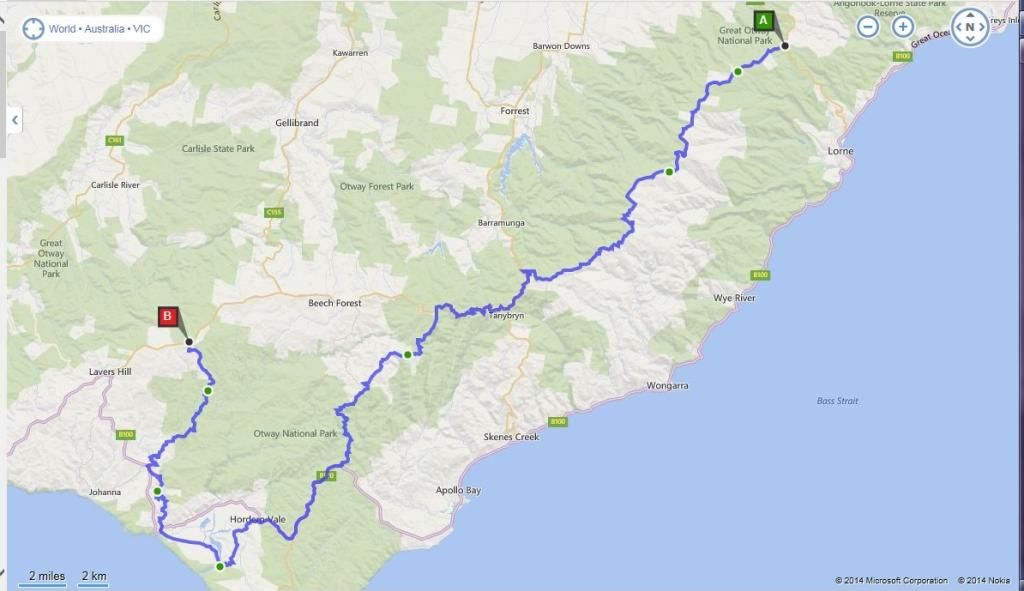 http://binged.it/1ukOGQu