Today's ride got adventurous at my turn around spot, more on that later...
My run was to check my tank and Mileage for back county roads and dual sporting.
My route was St.Helena/ spring mtn rd>fuel at chevron in St. Helena> deer park / Angwin > Pope Valley > Knoxville> Reiff / Rayhouse rd> cache creek ride thru gate
> Sand Creek rd> Arbuckle Chevron.
Stopped here in spring mtn for this pic. That's rattlesnake ridge in the backdrop
What you can't see is the north end of the Napa valley where St. Helena sits.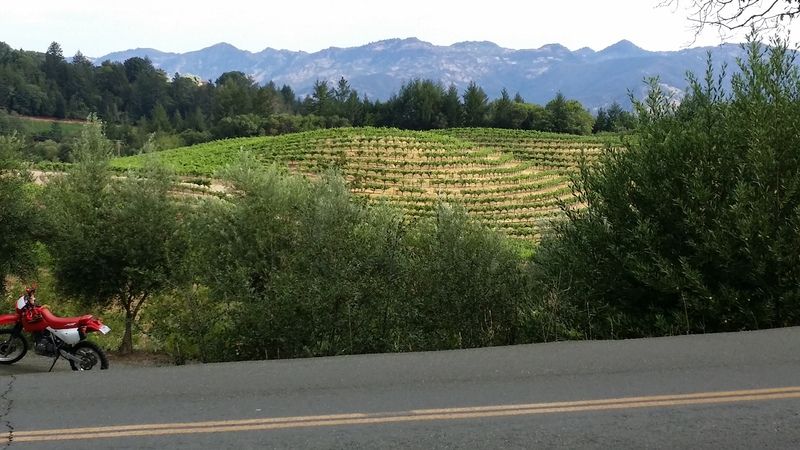 Piss Break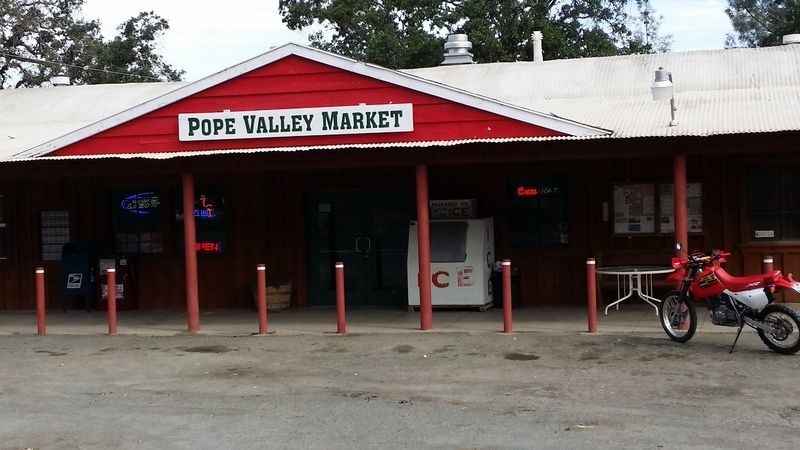 So the ride out Rayhouse rd is what true dual sporting is about. Epic and rough.
I did not take pics cause I was hot from the ride. But being hot and ending up
at Cache creek had advantages. Splashing my face and soaking my shirt
Felt great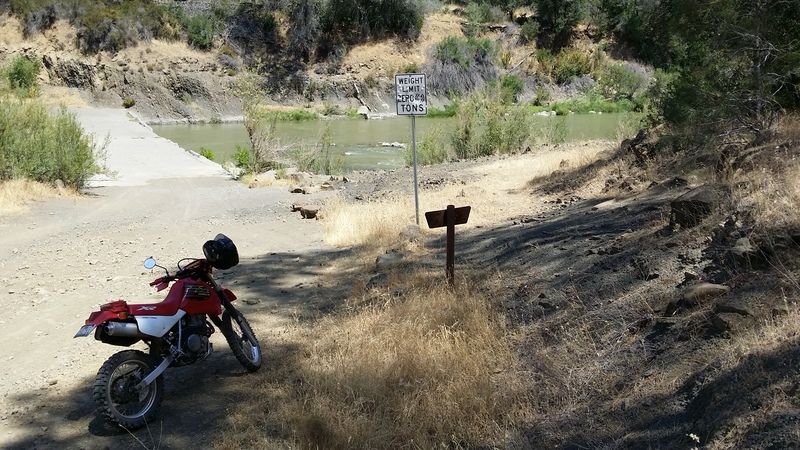 I then caught Sand creek rd. This road is smooth. Next thing I know I'm doing
60mph in the dirt
awesome, no pics here just making time.
Got to Arbuckle, gassed up and found IT
my chain glide broke loose.....
Ah sheeet.....found shade, rolled over to it and tried to set it back place.
Damn it's hot, I found a spot to eat, had 2 beers over the new situation,
Here I am downtown Arbuckle, Ca. 100 miles from home.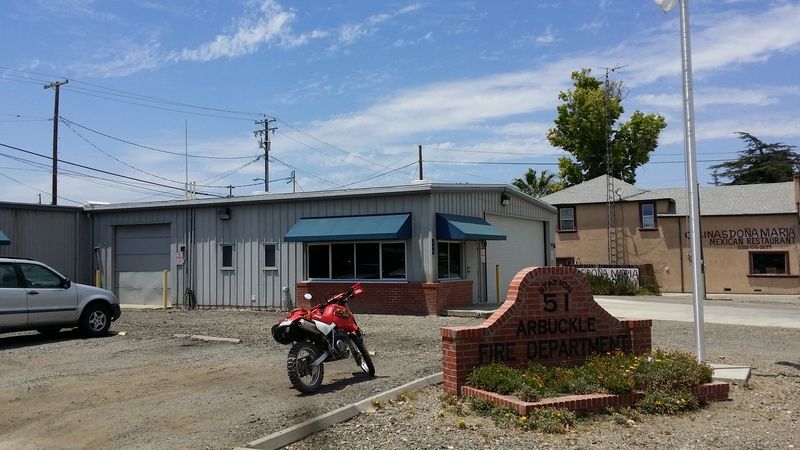 So with my chain glide on the fritz, I made it to the turn around spot and rode back. A little over 200miles today and only some slight wear