The deck works.
---
Took the quad out on the bus for the first time. Went well until time to leave. Yes it's Winter here and wet.
The tires were wet and muddy as I loaded, the right front tire got into the tail light, breaking the housing.
$10 dollar fix. I need to replace them with low profile L.E.D. lights and build a protective ring around it.
My ramp needs to be 3 feet longer or park next to a small hill. The deck will work but at some point
I want an overhead or a swing door on the back. It sucks if I want to take the quad and pick up friends
along the way we have to unload the quad to load bikes into the bus. I also worry about the quad getting
ripped when I'm riding one of the bikes.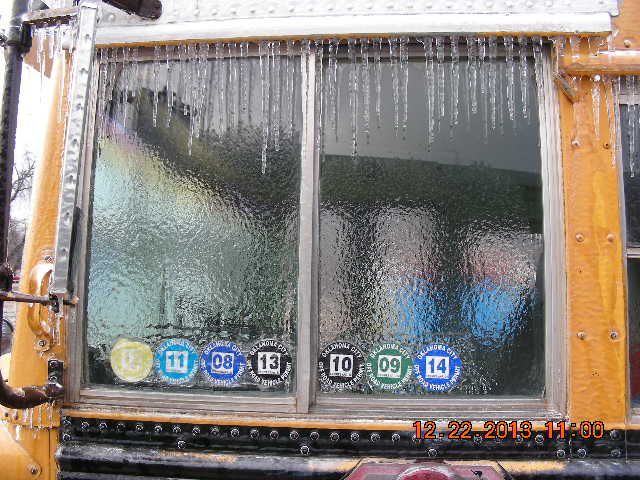 __________________
Go faster than everyone.
Only worry about what's in front of you.