People You've met and rode with.
---
Doris Weidemann and Sjaak Lucassen February 2009 on their way to Alaska.
Riding through Kenmore, Wa from Touratech.
http://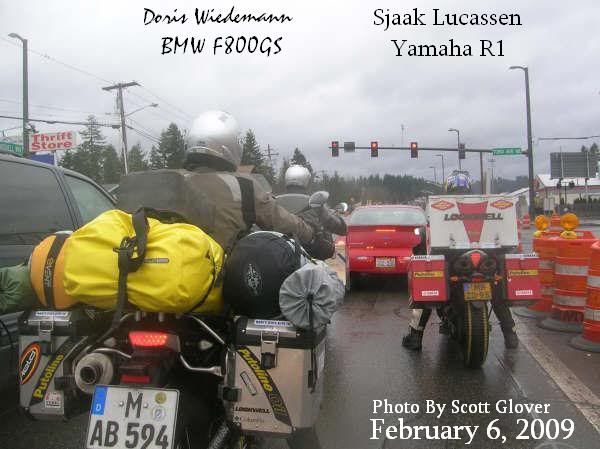 Just this side of the Canandian Border.
http://
__________________
Do you know how this bike came into being? It was a very nice R1100GS once. Taken by the dark powers; torchured and mutilated, by me.
A ruined and terrible form of life, and now perfected. This is my Fighting Uruk-Hai!"
!!!! If You Can't Modify, Hack or Repair It, You Don't Own It !!!!
http://www.scottsmtnco.webs.com/