We are in place to announce our forthcoming rally fairing
TrailCutter CRF fairing
for the mighty Honda CRF250.
After your command this fairing will be available in couple of weeks .
Fairing is designed to fit stock headlight ,coming with brackets.
Retail price is : fairing 350 euro
alum brackets/nav tower 400 euro
shipping 70 euro worldwide
we decide to make a pre sale offer for the kit ,only for the first 5 kits , for 650 euro shipped !
Just contact us via email :
info@perfect-fairings.com
or just PM
[IMG]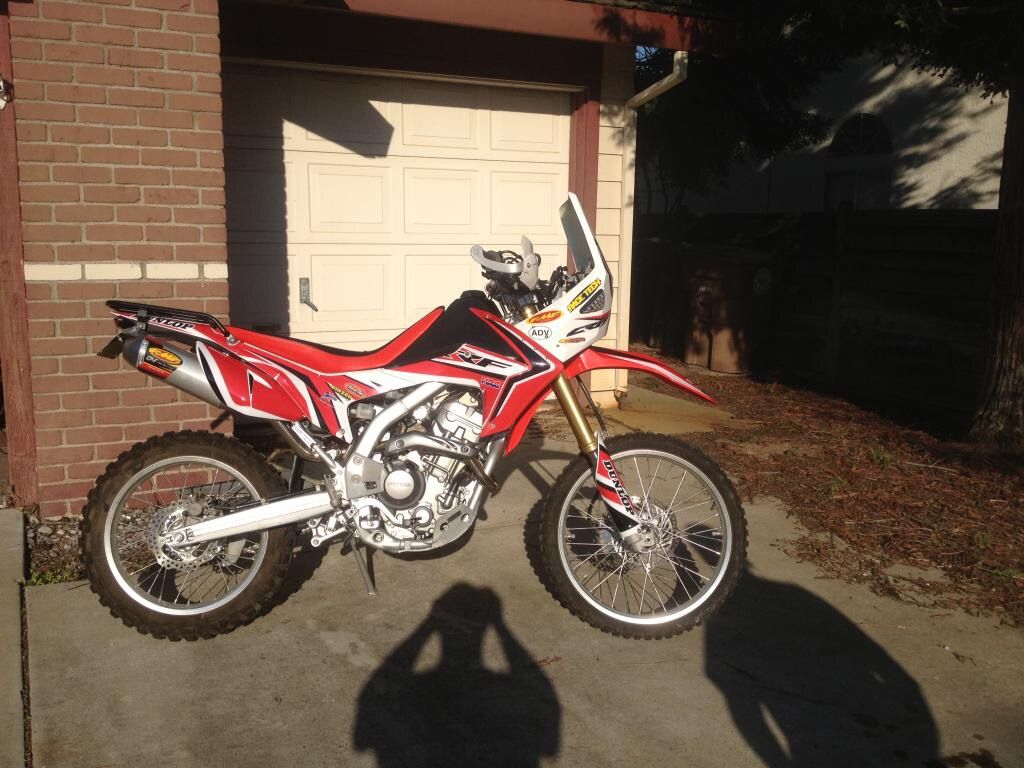 [/IMG]
[IMG]
[/IMG]
We would like to hear your comments or any recommends !