I got to make the ROLL THE BONES 111 rally this weekend.
http://www.advrider.com/forums/showthread.php?t=809792
What a great time. Got to fly the rig right off the start on the Rib Run while shooting through barricades with 1 inch to spare on either side. Chased down deviators from the route to get them back on track, ate lots of dust. Did I say what a great time it was.
Saturday I became a leader to the only other hack. She did a great job of piloting while her husband navigated from the side.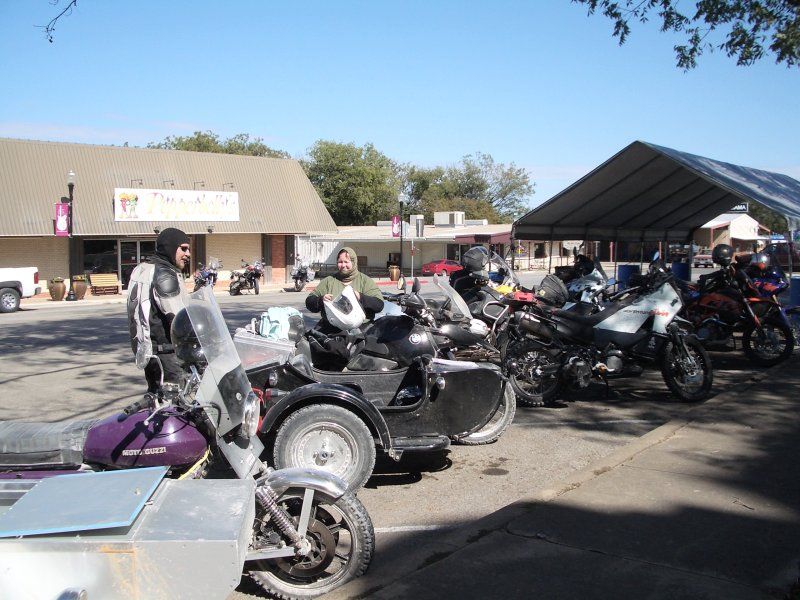 Lunch stop in San Saba then a run to the Regency Bridge. Coming down the hill to the bridge found the back of my rig sliding more than was caused by driver in put. Stopped before crossing to a flat drive tire. The couple I was leading had a patch kit and compressor, a local loaned a jack and a fellow passing rider loaned some spoons. The patch did not hold or I pinched the tube while seating the tire, so I crossed the bridge sitting on top of the car to get to the White Wolf Outpost, where I bought a bottle of Slime and used a bigger compressor.
This fix allowed me to get another 3 miles to the end of my ride.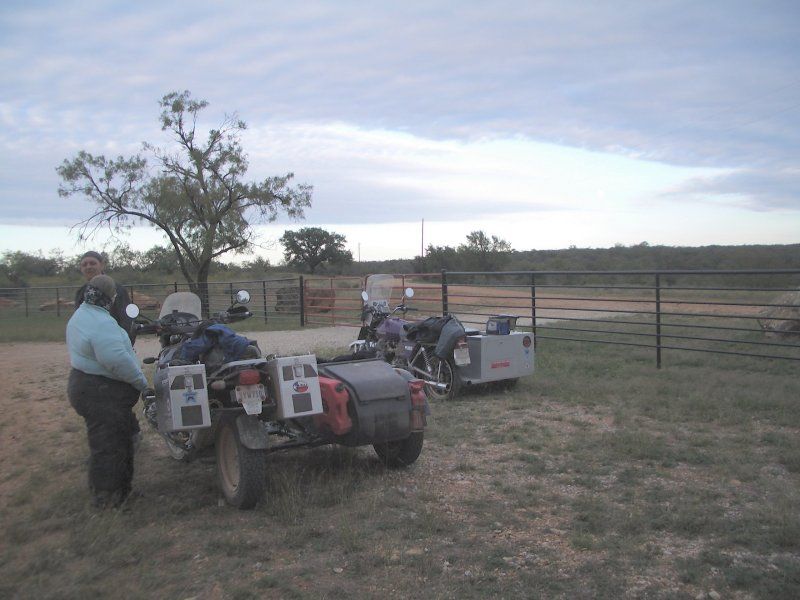 The chace truck picked me up, just before dark, for a 60 mile ride back to the Circle T to get my van and trailer.
Got back a little after mid night for a very unrestful sleep. Got up and drove out about 6:15 and arrived home before 8am.
Put in about 400 miles with 70 percent being gravel.