Quote:
Originally Posted by
mr. thumbs
That is gonna be a great ride. We just did 120 miles around Laughlin and Needles last Sunday. Riding was fantastic. Have fun and be safe.
It rained pretty heavy last Friday but it was beautiful Sat and Sunday.....I hit the river Sat with Kathy and her sister/bro in law: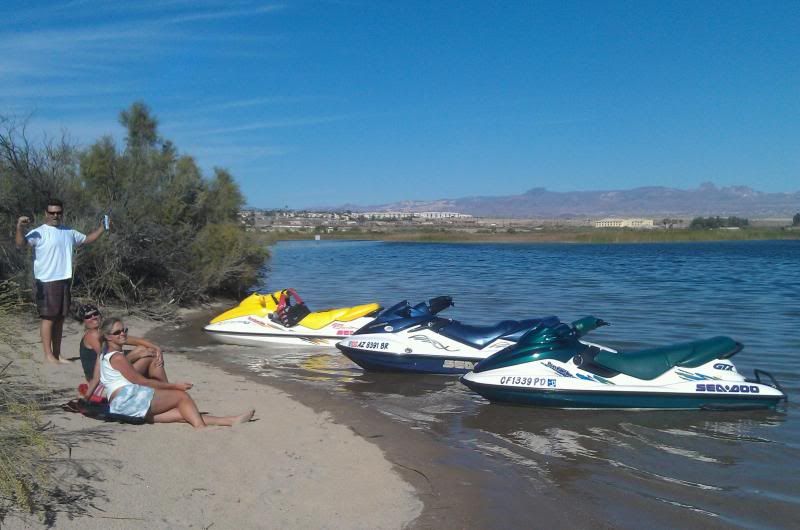 That said, temps are finally dropping and moto season is now underway in a big way.......lots of bikes/buggies/razors/rhinos/quads tooling around town this past weekend in Bullhead City, AZ......temps were pleasant in the mornings....
Lendon (Seat Concepts) and his brother in law, Tony (AKA Mr. Thumbs), were also out at the river this past weekend with their wives/kids and Tony's boat......
Needless to say, I told them to bring the bikes too......
I rode over and met them at The Riverside Sunday morning and took them on a little tour......
They won't let you do this in CA.....(as you can see, the river is VERY low each morning before they let out water from Davis Dam)
After we stopped at the beach, I ran the boys along the river road down to the Mojave Rd. trail where it intersects the river. I pointed out the remains of Fort Mojave on the east side of the river and we set out on our way west.....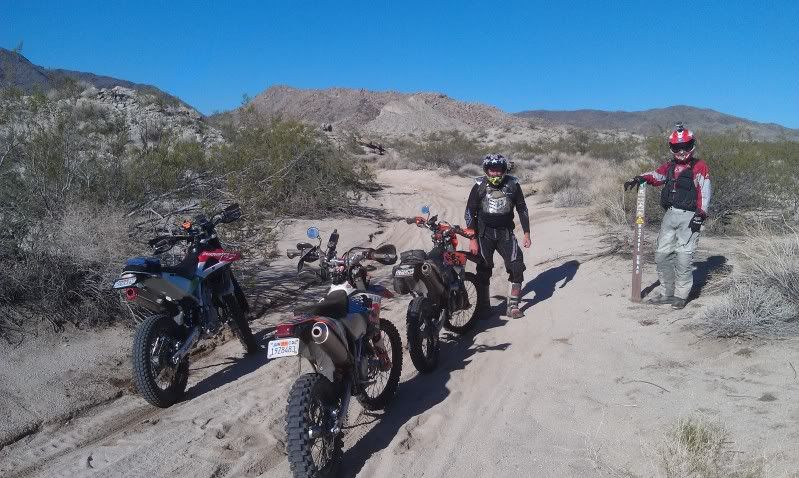 sssshhhhh, it's a secret
: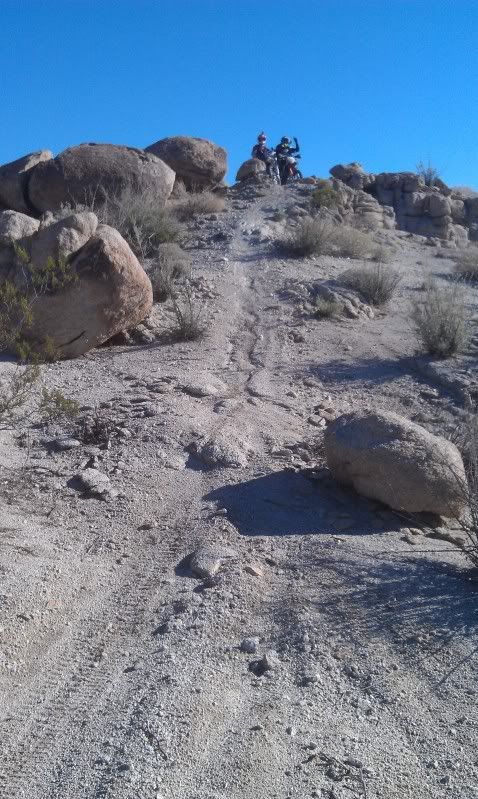 Lendon riding along some nice desert singletrack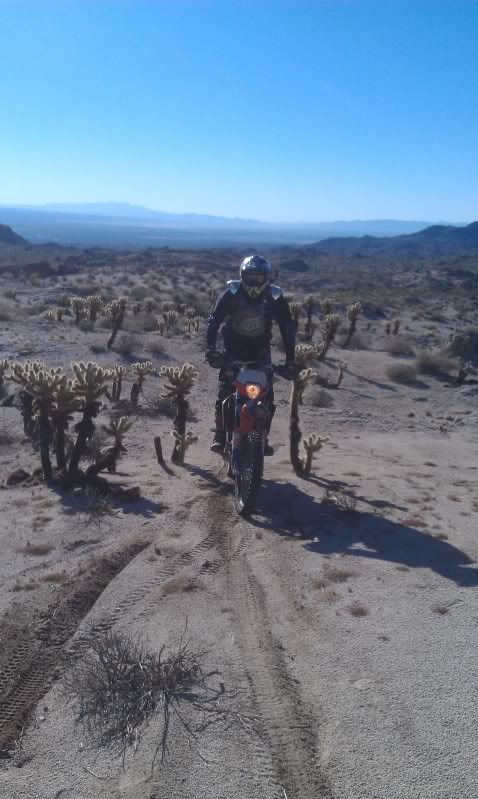 Mr. Thumbs in action: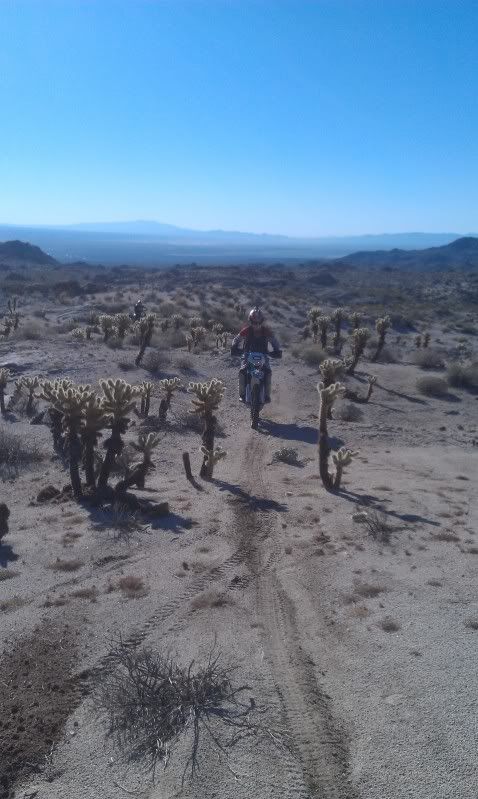 After fiddling around on some single track for a while we made our way over towards the OHV area off 163......some really fun/nasty ridge riding single track on the way over following by more single track at the OHV area.......
Rest stop at the mouth of a shady cave: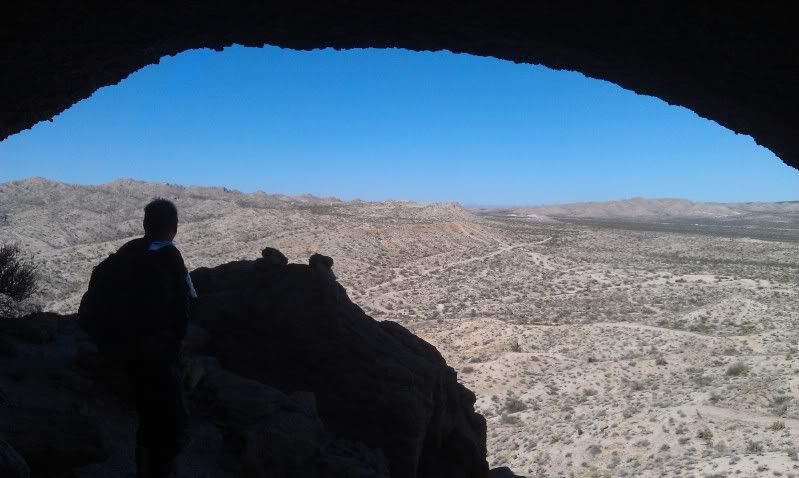 We made our way through the OHV area and headed back down towards the river/casinos freelancing on ridge tops and in various washes.......the flash floods from Friday left most of the terrain smooth and unmarked.....
CO. river in the distance.....
Nice to get in a quick morning spin with friends.......