Update..... It is alive!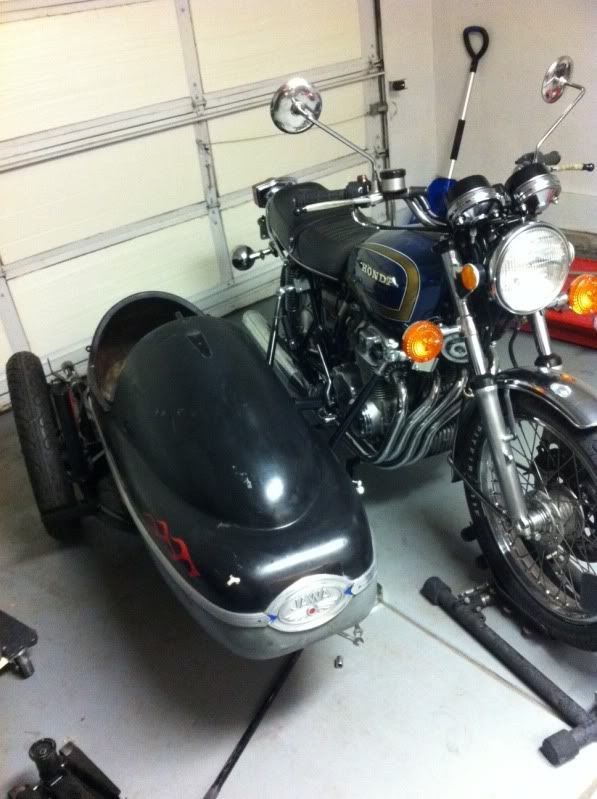 Plunked the tub on the frame to see how she'd look.. I'm liking it.
I took it for a spin around the block and it all feels tight. It needs higher rate springs on the tug but it'll get ya somewhere! I set the toe-in and lean out to generic specs. The sidecar wheel lead is exactly 9 inches. A super easy adjustment to set when you have an 18" rear rim. Just point the axle to the rim.
Now it's time to work on the body n' electrics n' suspension bits.. Oye.. Details...