I'm a few weeks behind on this RR, but better late than never right.
A few weeks back, I sold my FZ8 with the intention of getting a Tiger 1050. The 1050 plan didn't work out, so I settled for my third KLR 650. I'm drawn to the cheap simplicity of the bike for what ever reason.
I follow the Georgia Tag-O-Rama because it shows interesting, out of the way places I otherwise would never have visited. It just so happened that the tag was just close enough for me to go grab, and take my oldest son with me for the adventure. Drake and I set out at 10:00 A.M. to see if we could find a firetower Chris tagged in the Oconee National Forest. Along the way we stopped at a few interesting spots, one being this old wooden bridge.
Tag!!!
There is a network of gravel roads, and forest service roads in the area, and we weren't quite ready to eat yet, so we just took whichever road looked interesting. Drake noticed this wood carving in a cemetery.
Not too far from the carving, we came across this old one lane bridge. As we walked around checking things out, I couldn't help but think of what it must have been like back when this bridge was in use. Definatley a simpler, slower time.
Time marches on.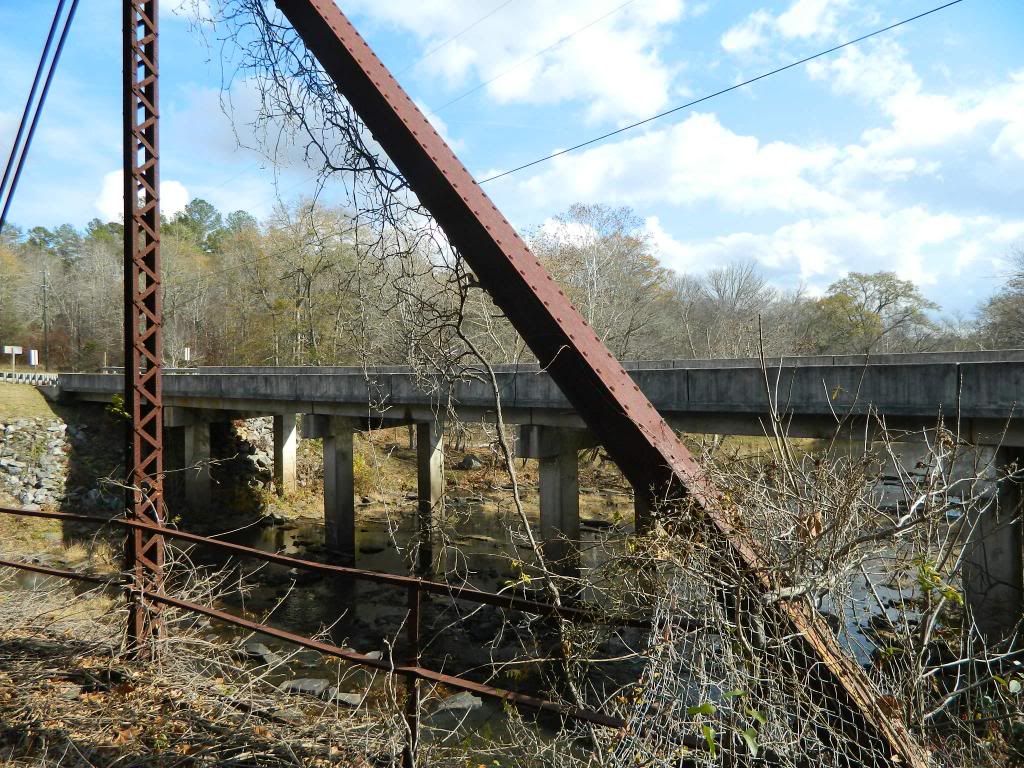 By now, our stomaches were telling us it is well past time to eat, so I asked Drake what he was in the mood for. His reply, "Mexican". My thoughts, " That's my boy!"
I checked my Iphone (modern technology is good for some things) and found a little place not to far. Lunch, here we come.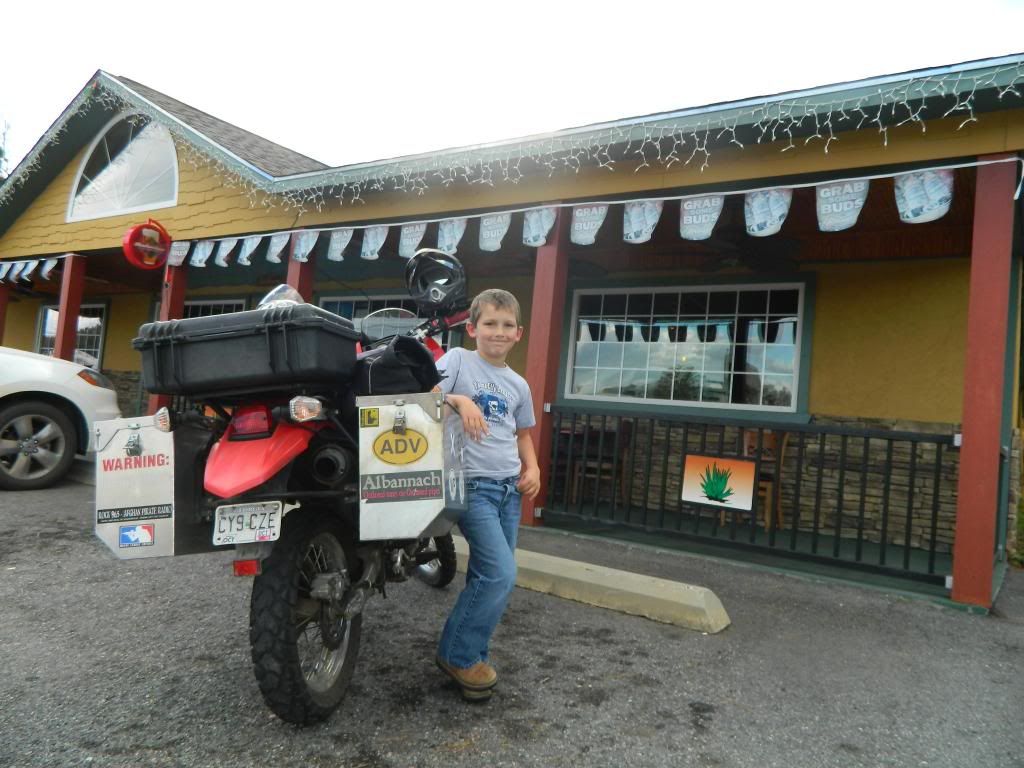 Drake is happy.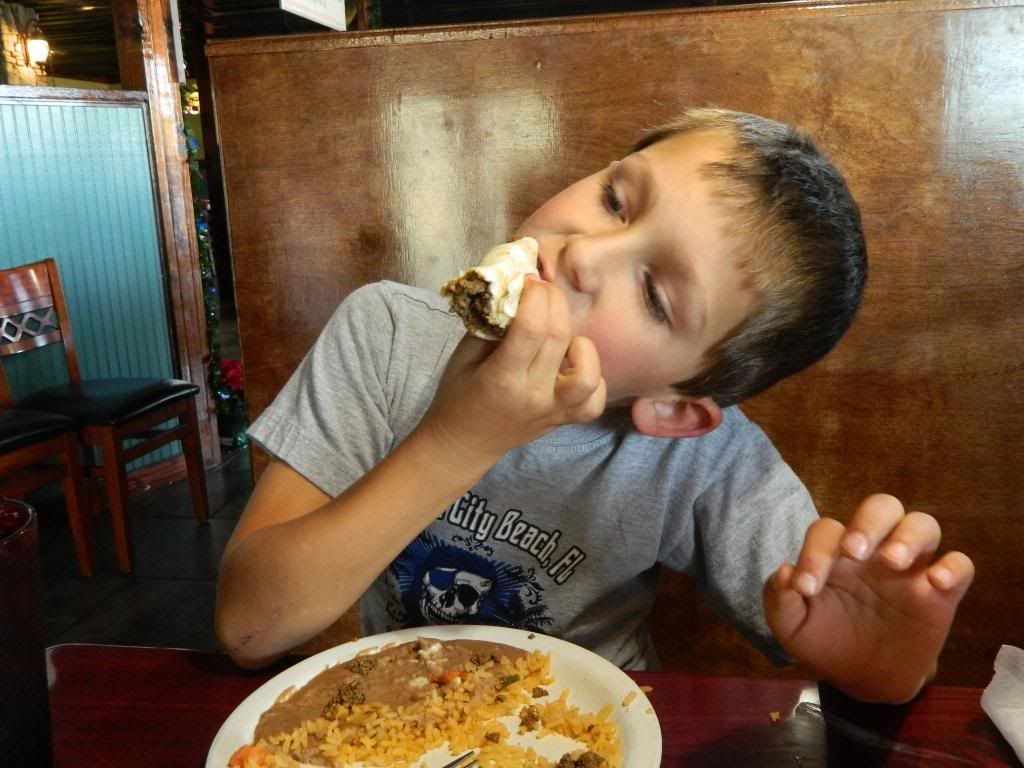 Filled with chips, cheese dip, and tacos, we rode around Lake Sinclair in Milledgeville for an interesting location to place the new tag. As we rode I noticed Drake kept dropping his arms from around my waist. I stopped and asked if he was ok. He said he was getting sleepy. It just so happened that where we stopped, was at the end the Baldwin County Airport. An open field gave way to asphalt where the runway began. This was the result of a light breeze, plenty of sunshine, and stomach's full of Mexican food.
Watching planes after our little siesta.
I decided to place the tag at the base of the Sinclair Dam since it was fairly close, and I thought Drake would like it.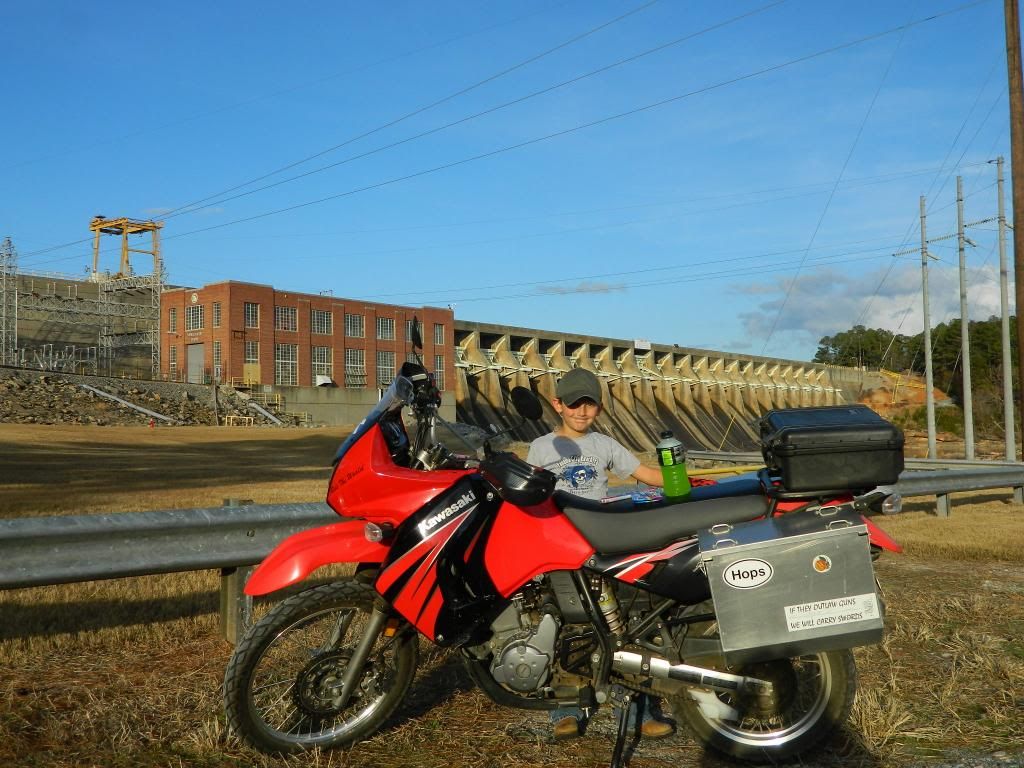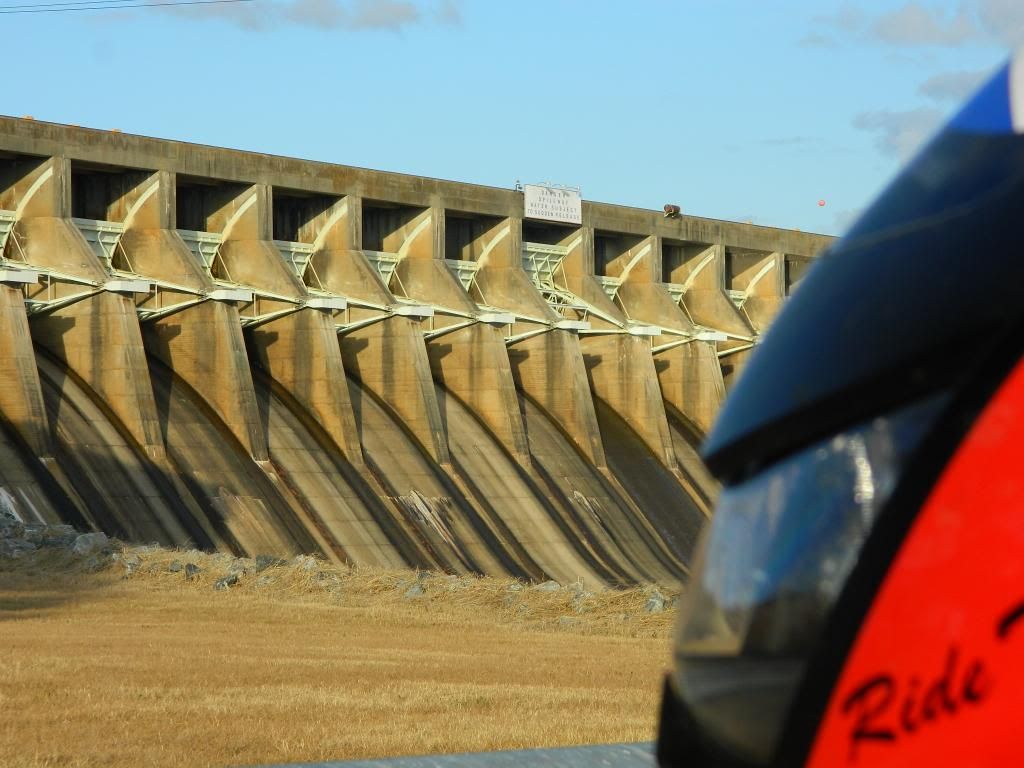 We mulled around a little, and I just followed him around taking random pictures. We talked about football, motorcycles, mom, his brother and sister, and just enjoyed time spent together unplugged from the world. Just he and I.
The sun was starting to drop low on the horzion so we loaded up and pointed the front wheel for home. I made one last detour to a certain farm I have spent a lot of time at watching the sun go down. It's one of those places that isn't spectacular visually, but it's peaceful, especially in the long shadows of dusk.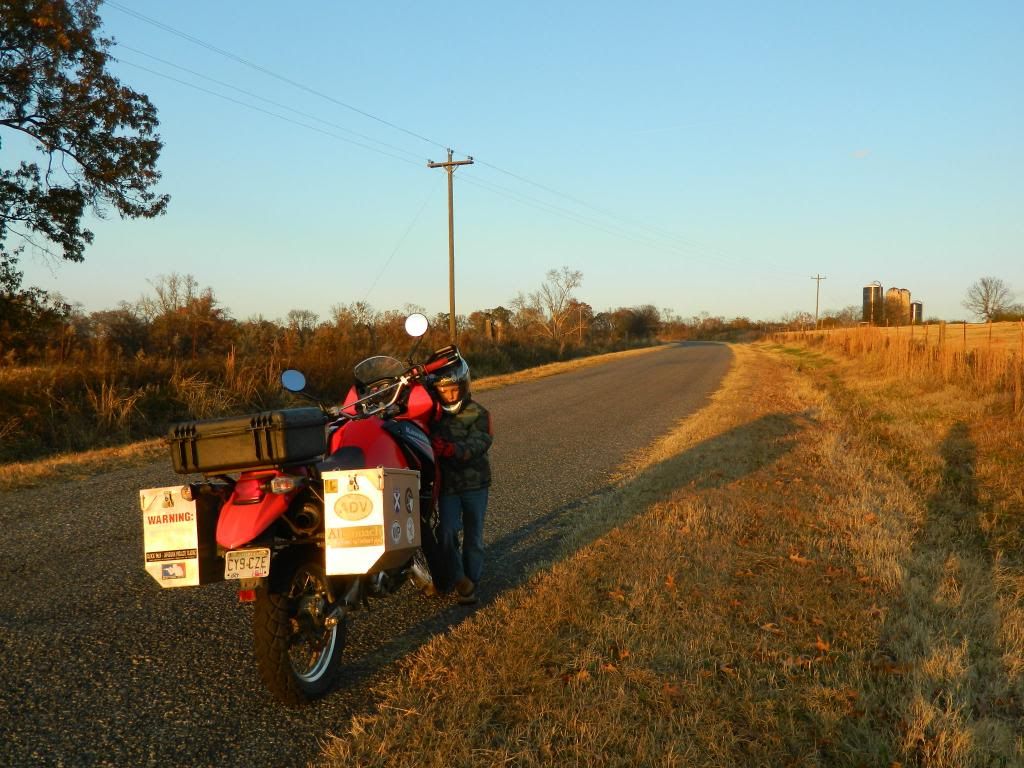 It was a special day for me. I'm a firefighter, and I spend a lot of time away from my family, so I try to spend as much of my off time with them. When it involves motorcycles, it's even better. The sun finally set on what was a day, and Drake and I were home in time for supper. As I tucked him in bed that night, I smiled and thought to myself, "Life is good."