I have had a few sportbikes over the years and have always wanted to do a track day. I have always thought its stupid to have a sport bike and not at least take it to the track! So after years of being stupid, I finally signed up for a track day at Streets of Willow, adjacent to Willow Springs.
the track is A LOT of fun..... lots of flow. Not too many- hard on the brakes and turn in - kind of corners but a lot of downshift and lean in corners.
Morning in the desert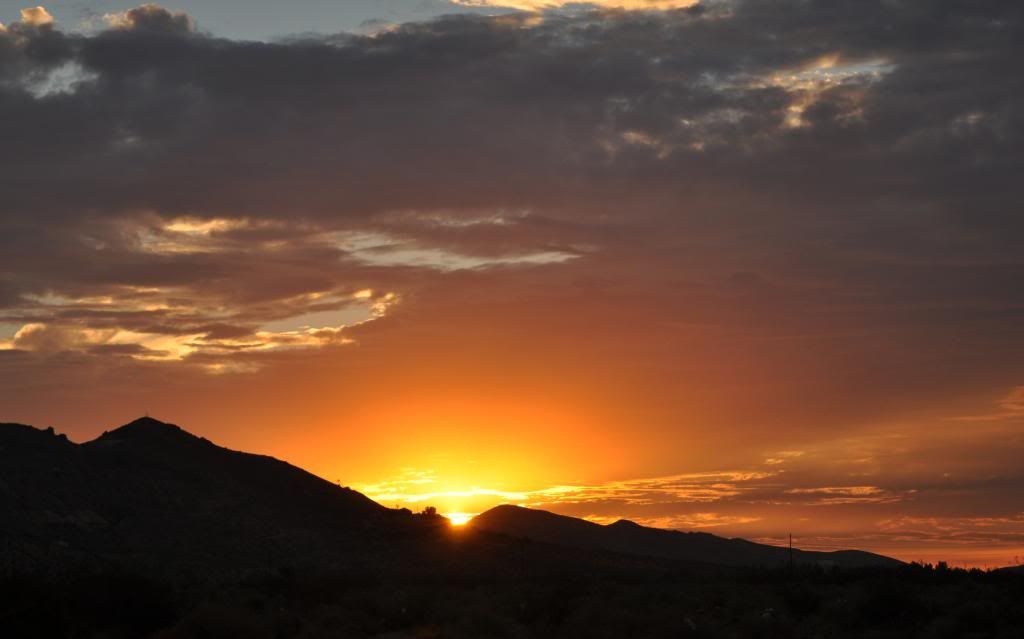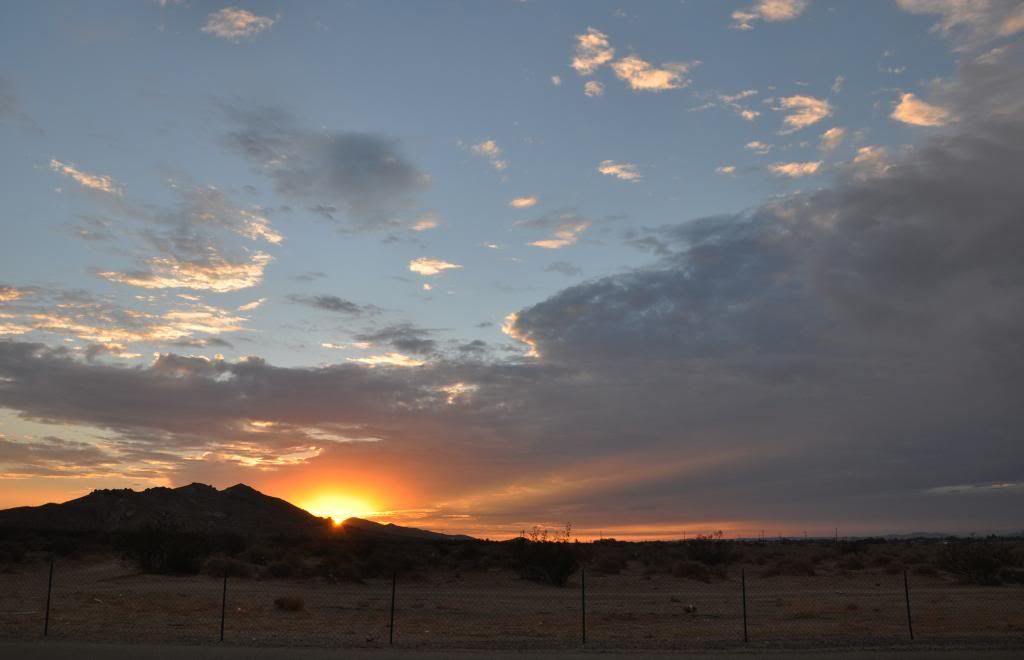 The Speed Triple all ready to rock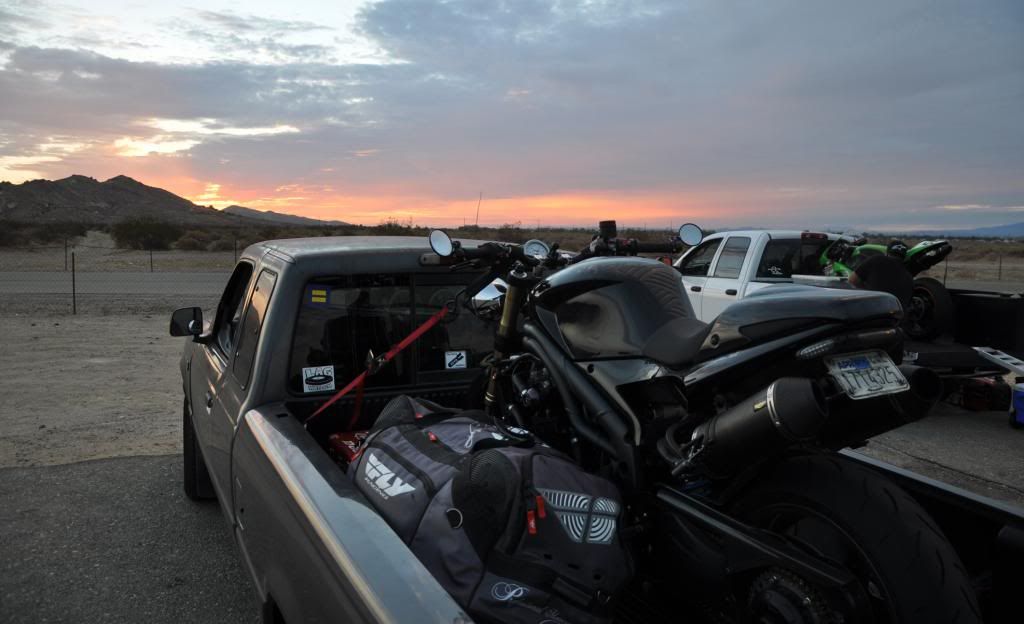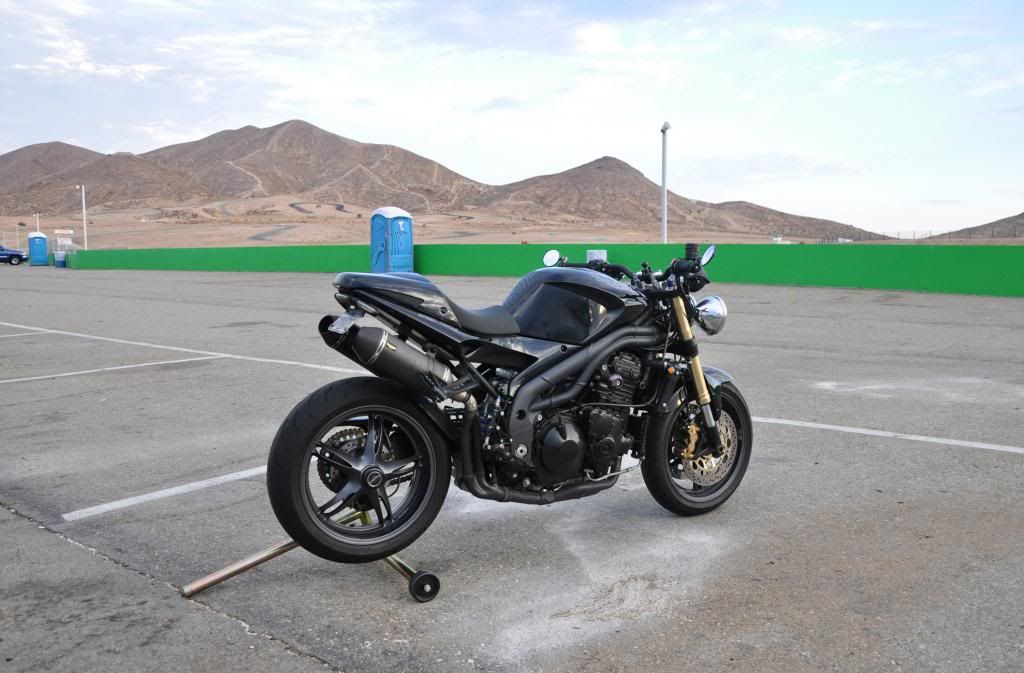 pits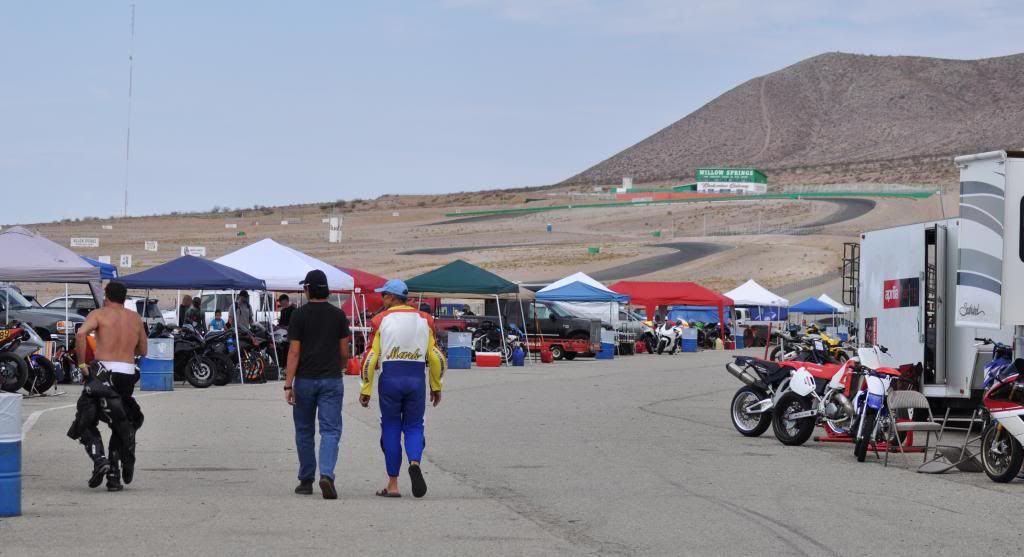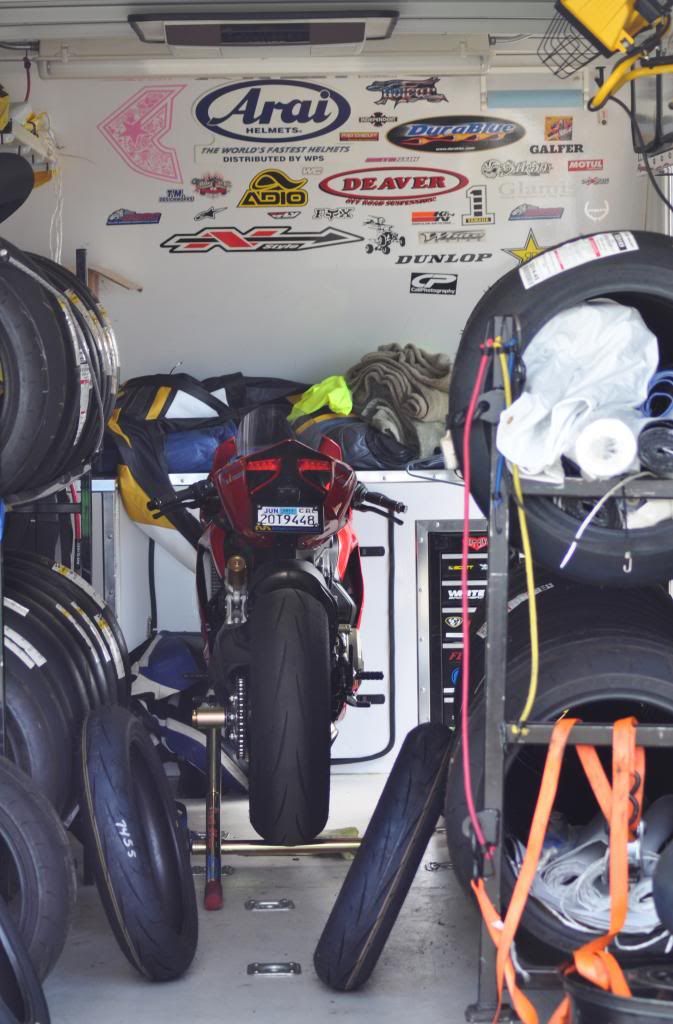 some really nice bikes out there
never even seen a Benelli triple before....
MV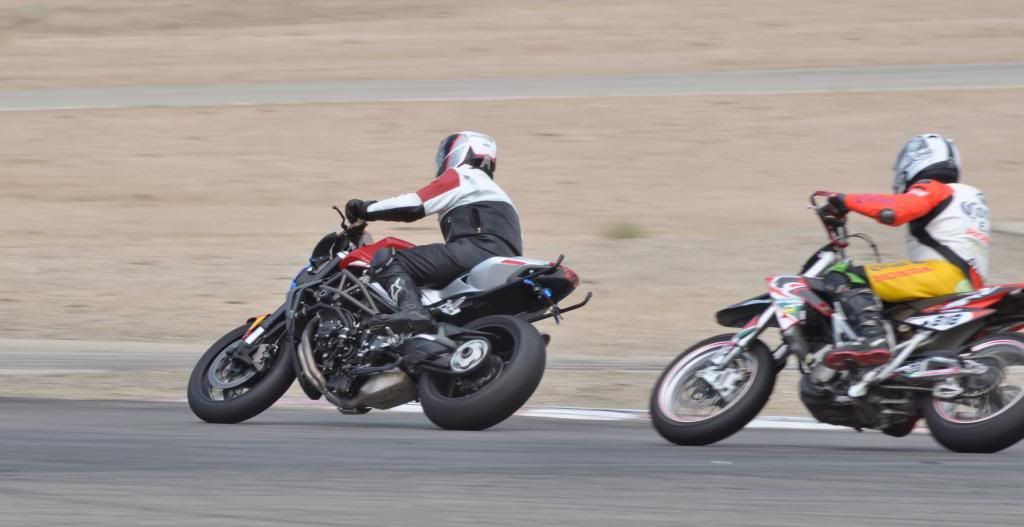 My buddy Stacey (ironically the guy that sold me the Triumph) came with me on his track prepped SV650 and had a blast
Tuono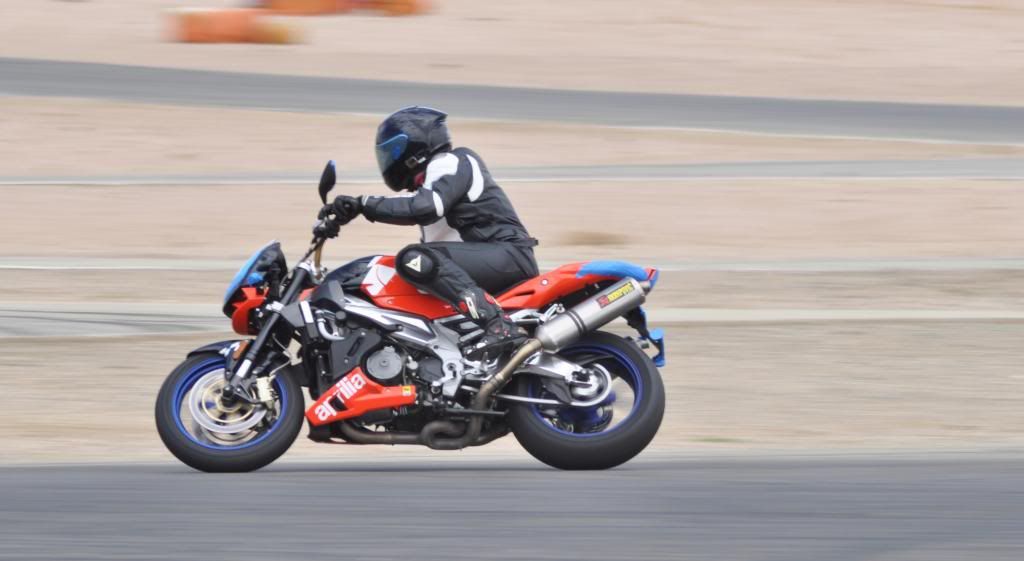 This guys' SV didnt look like much, but he was very fast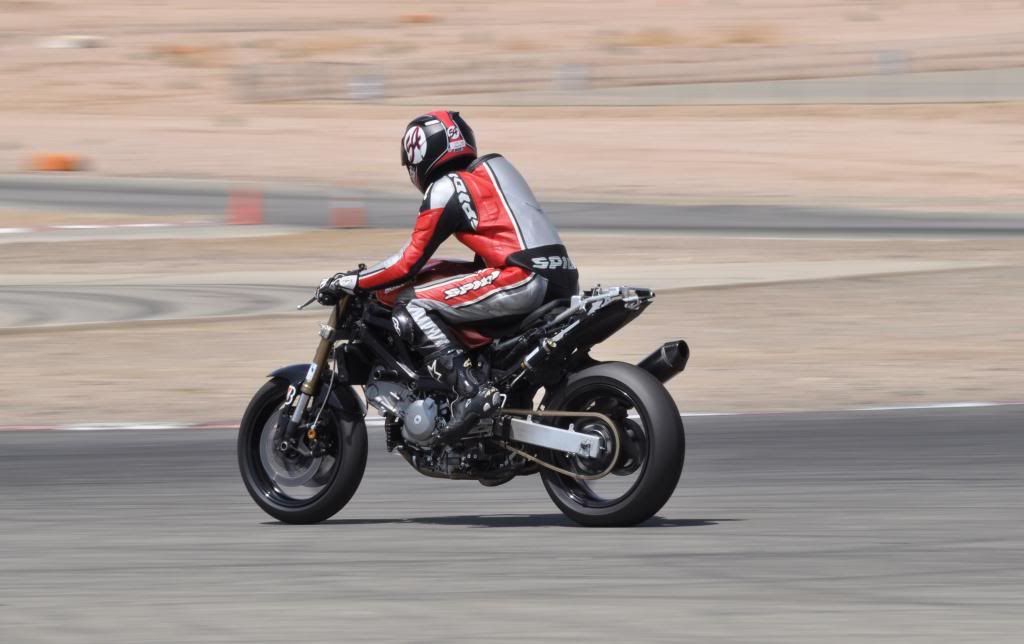 some kind of two stroker
I was using the BT-016's which are decent street tires and not really considered track tires but there worked perfectly. Im nowhere near fast enough for it to really matter plus I think the fastest I went was around 110 so I dont think I pushed them too hard
Unfortunately, I dont have any pics of me on the bike but thats ok, becuase my form is so bad, you wouldnt wanna see them anyways.
but I can see how these things can be very addicting. A couple of times I went back and forth with another rider and I learned a TON. We had eight 20 minute session throughout the day..... and believe me, Im sore as hell....