Oklahoma winters can be very cold, or like this year NOT. So Dec 1 this year being 75 degrees Zekester63 and I decided it would be a good day for a ride. Downside, a 35 mph wind from the South. Not to be deterred by a breeze we set out.
Zekester arrives ready to go.
First Stop, birthplace of Oklahoma's most famous resident.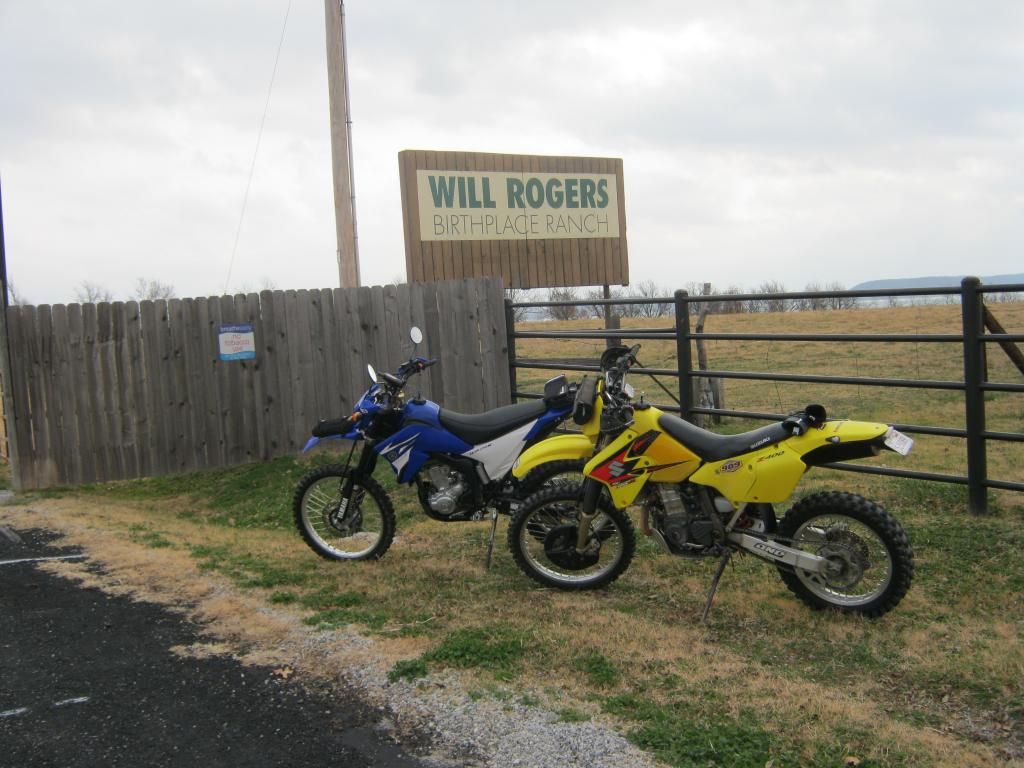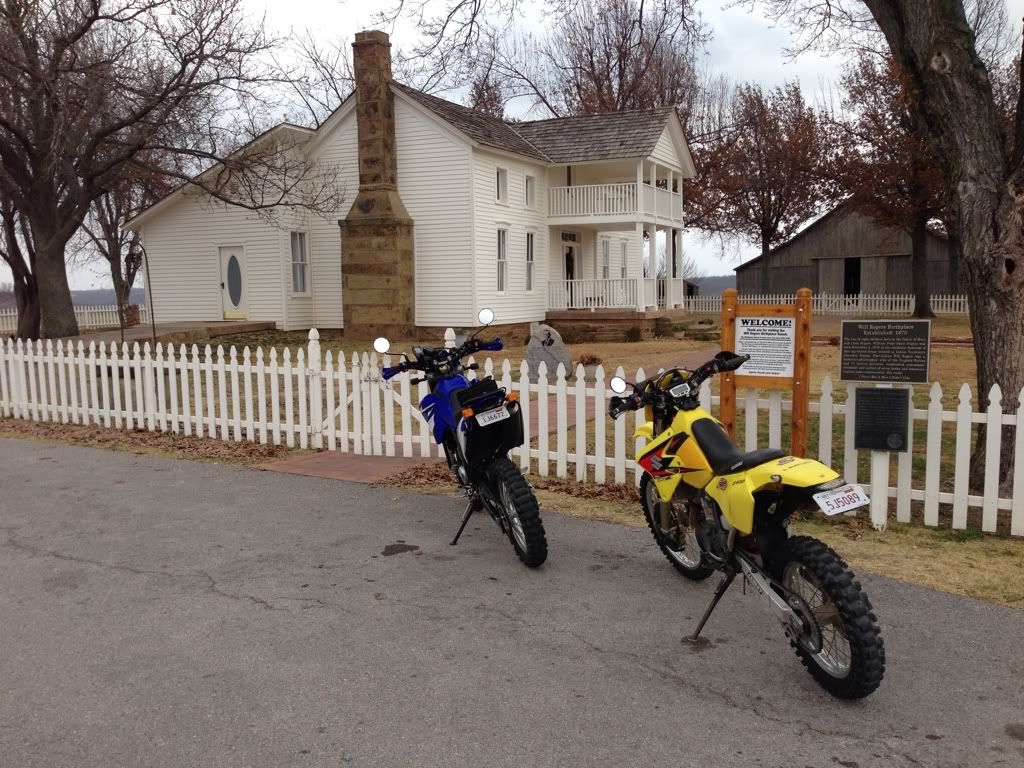 We were going to stop on Winganon Bridge across lake Oolagah and snap a picture. But, with the a fore mentioned cross wind threatening to blow us off the bridge and a Dodge dooly breathing down our necks we decided discretion was the better part of valor and opted for a stop on what used to be (before the drought) part of lake Oolagah. Winganon Bridge can be seen in the distance.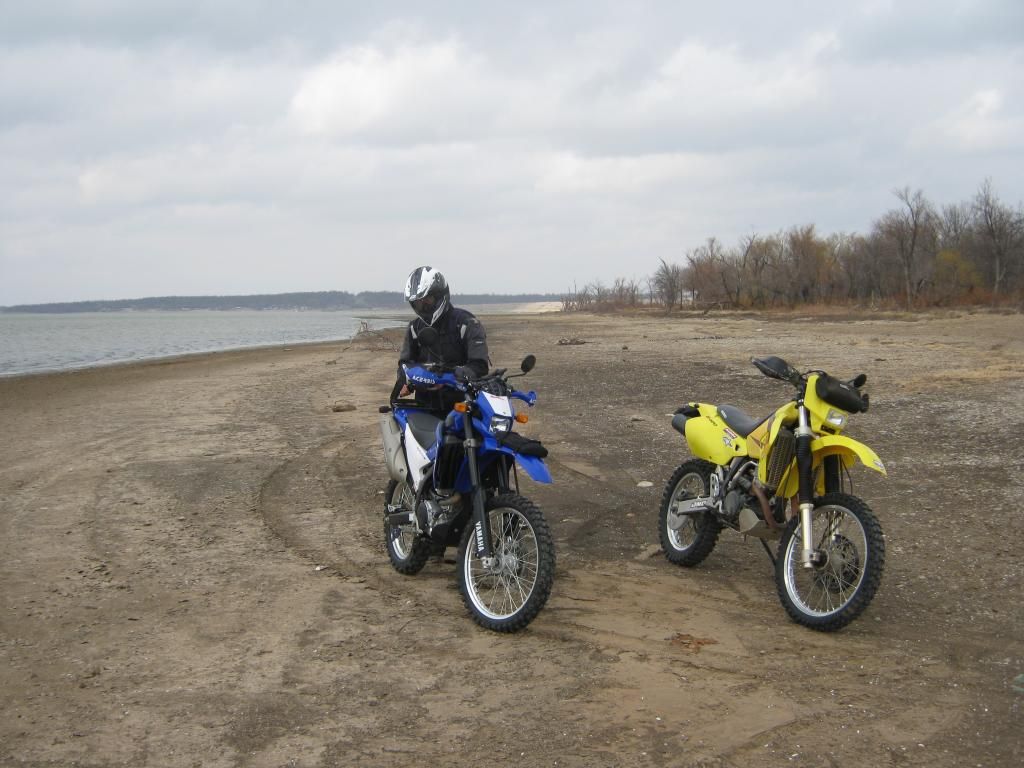 Winganon School House...Only the exterior walls still standing.
Next stop is one of those places like the "Worlds Biggest Ball Of Yarn", or..."Worlds Biggest Gopher Statue" it just makes you say "why?" Worlds largest cement totem pole.
This is a cool bridge on the old Route 66 near Chelsea...evidently not popular with the local raccoon population.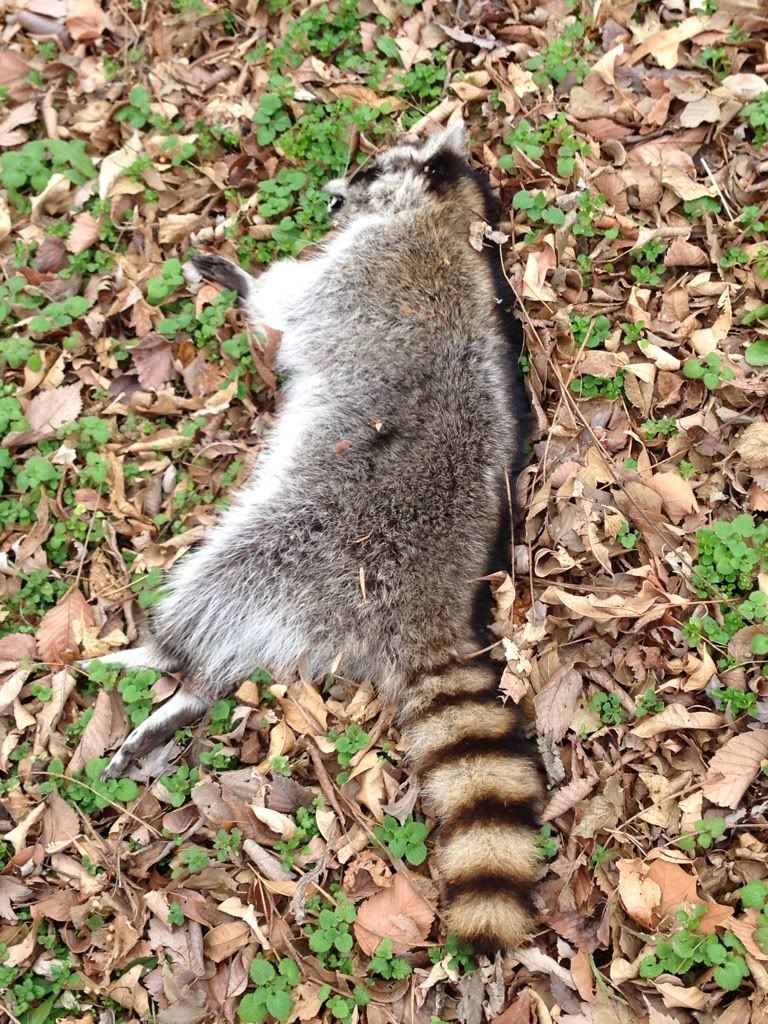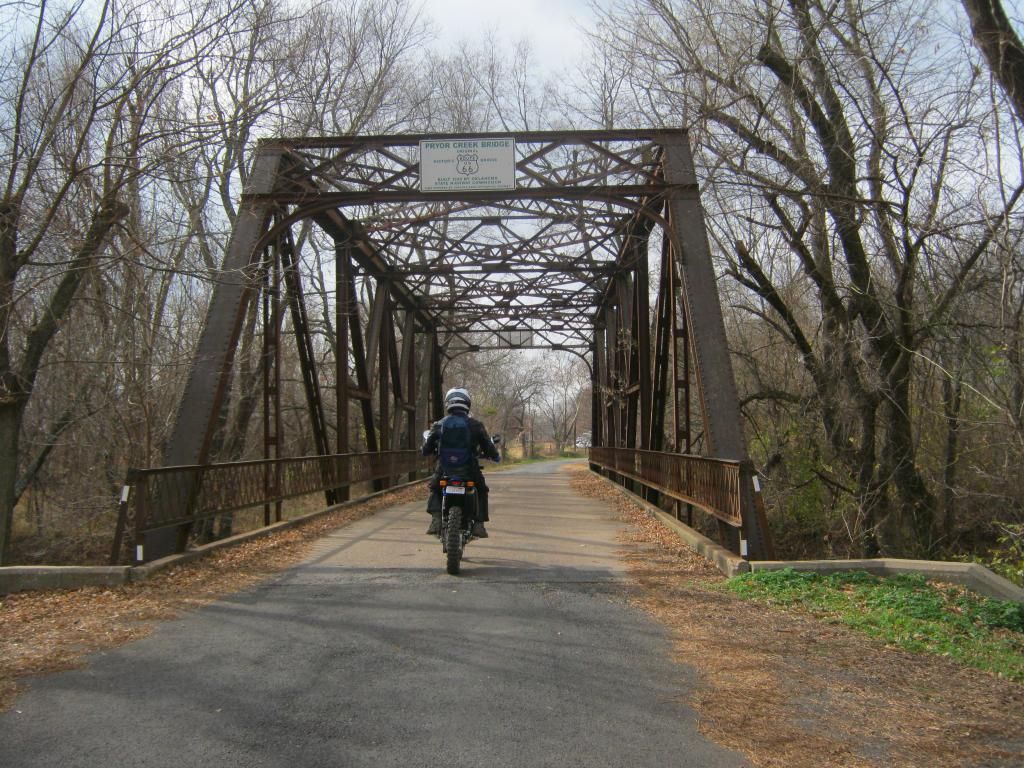 Our next destination should be skipped by those not wanting to be enticed by the smell into buying candy. They make delicious candy with all those pecans they grow.