This is my review on the Gregory Alpaca Duffle.
It is 40L and made from waterproof material, although it is not waterproof, it should do ok in the rain.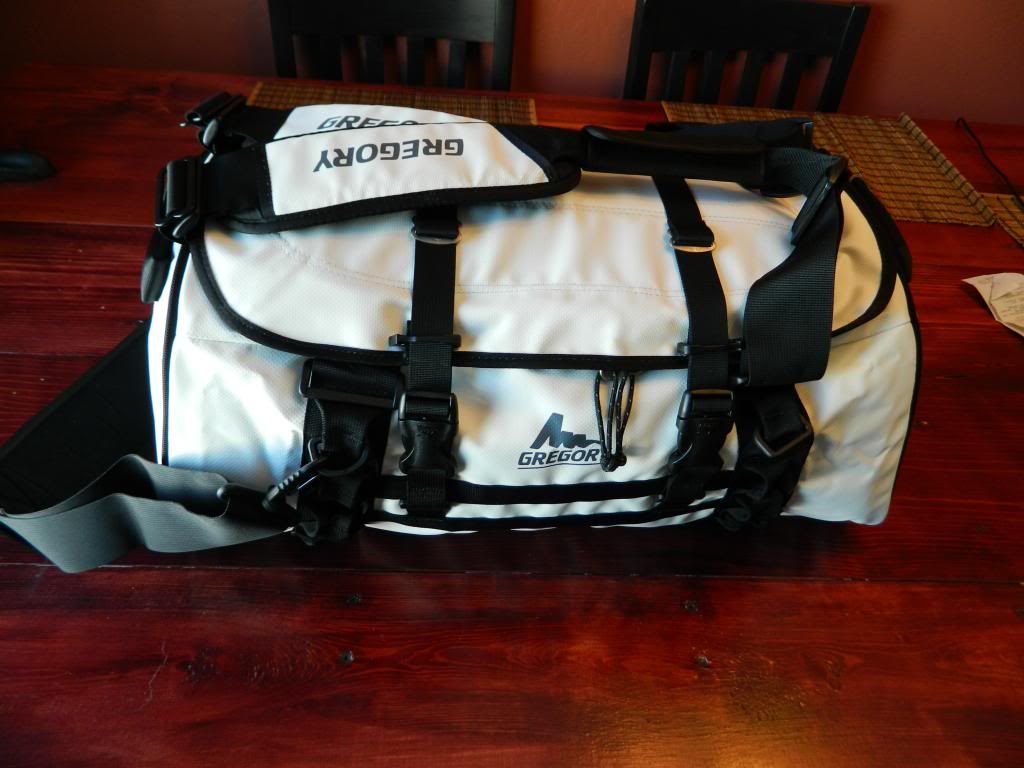 It has a padded shoulder strap from hauling it around.
What happens if you want to go for a hike? Or if your bike breaks down? Now there is no need to leave all of your stuff, bring it because of the built in backpack straps (they are even padded).
Why am I posting this on a motorcycle forum? Because it's the perfect tail bag for long trips.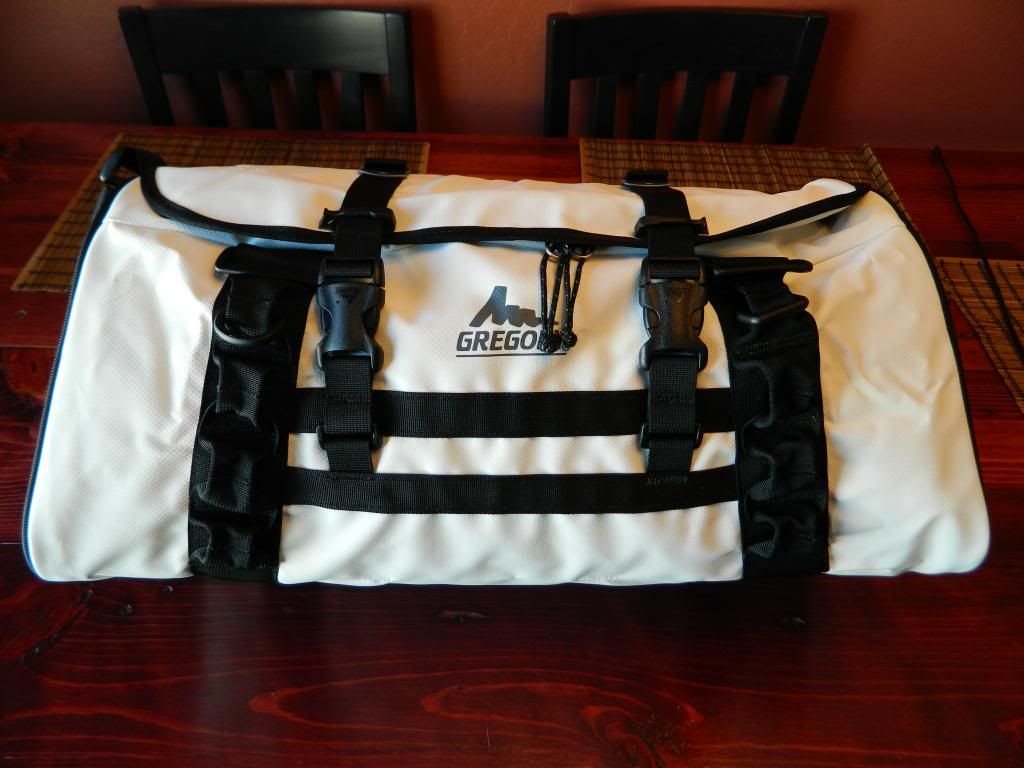 Its has these heavy duty tie downs, both front and back. Not only are these the perfect way to attach the bad to your bike, but you can now attach all kinds of cool stuff to it.
Another cool feature this duffle has is 2 adjustable straps that go over the top. This strap can shrink the bag so your stuff doesn't shift while you ride. It also can be used to attach large items to the top, such as a tent, sleeping pad, or solar panel.
The zipper zips from both sides and has a storm flap 1 1/2inches wide. This zipper is heavy duty and both zippers have pulls which makes it easy to close even if its packed full.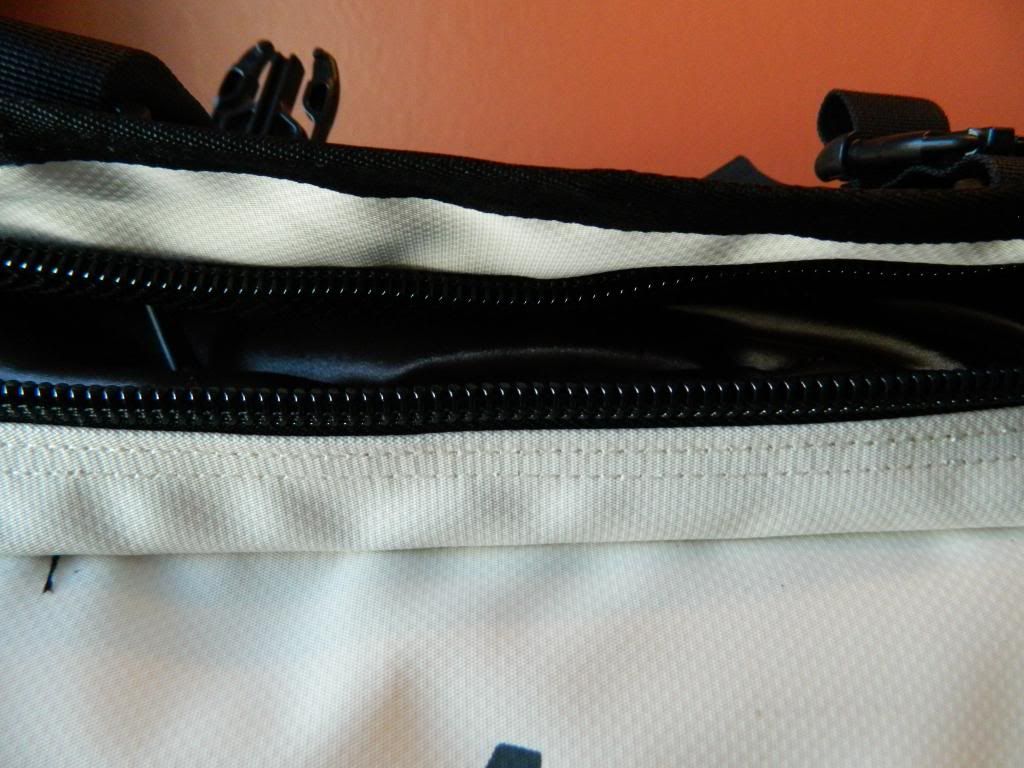 On the inside, there is a large mesh pocket. Plenty of room to put toothbrush and razor. The back of the pocket (the top of the bad) is padded so your stuff won't get crushed.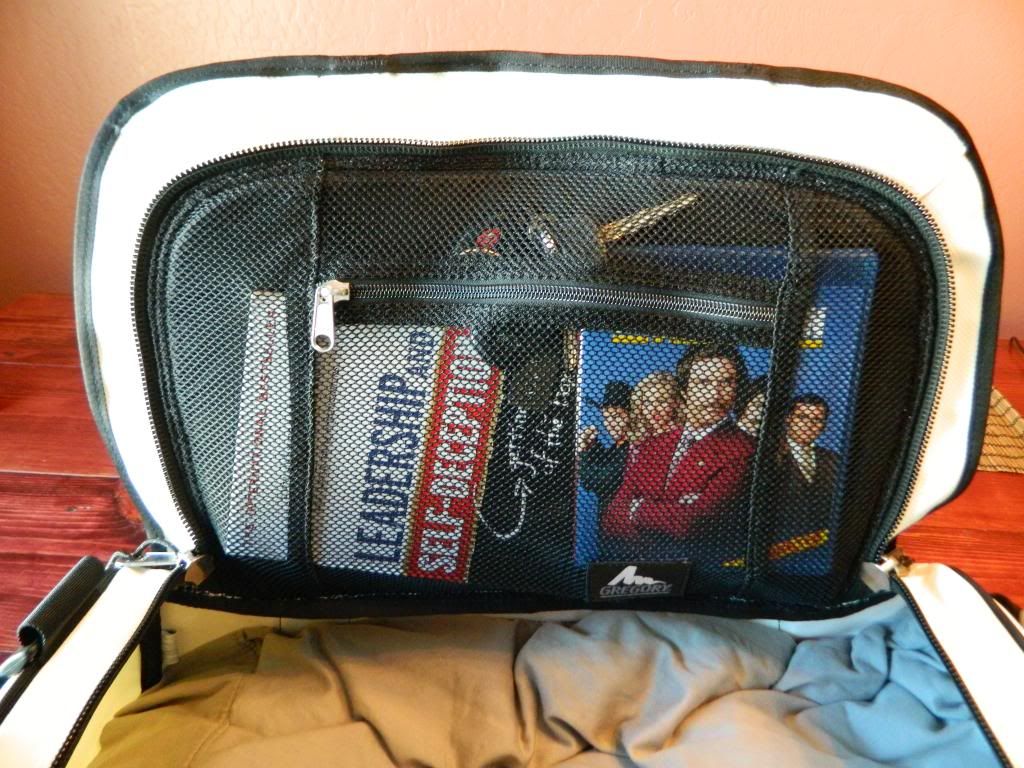 I know some people like their bags to be packed really tight so their stuff won't shift while they ride. This bag lets you shrink it from the top as stated before, and also from the inside.
Normal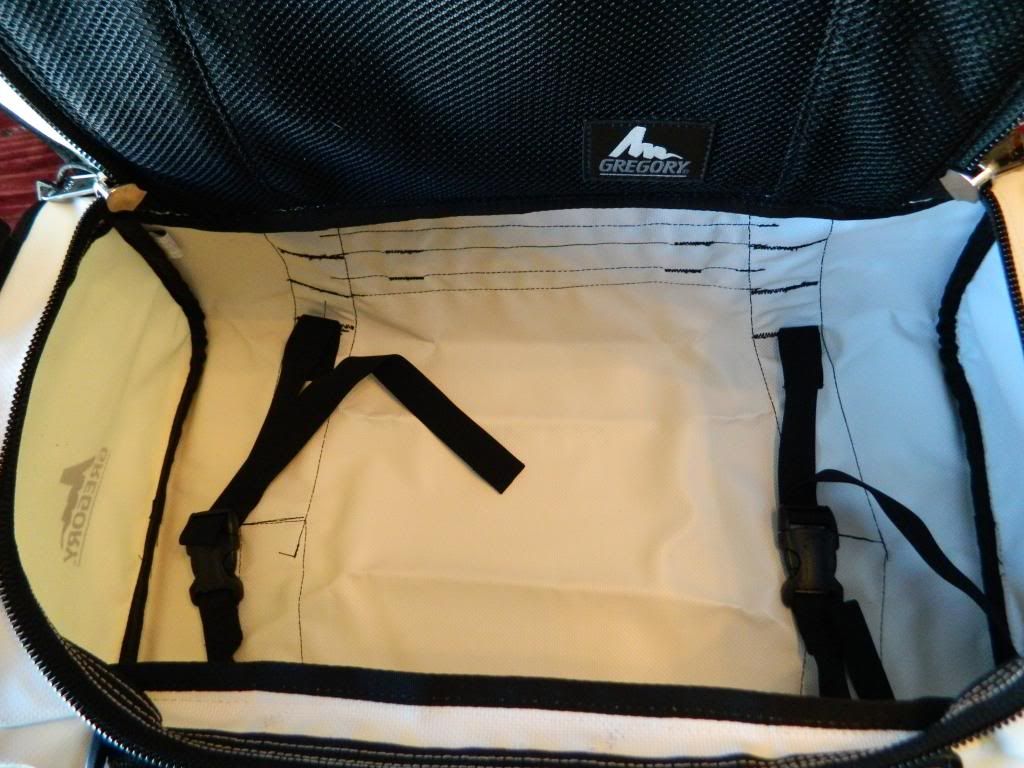 Compressed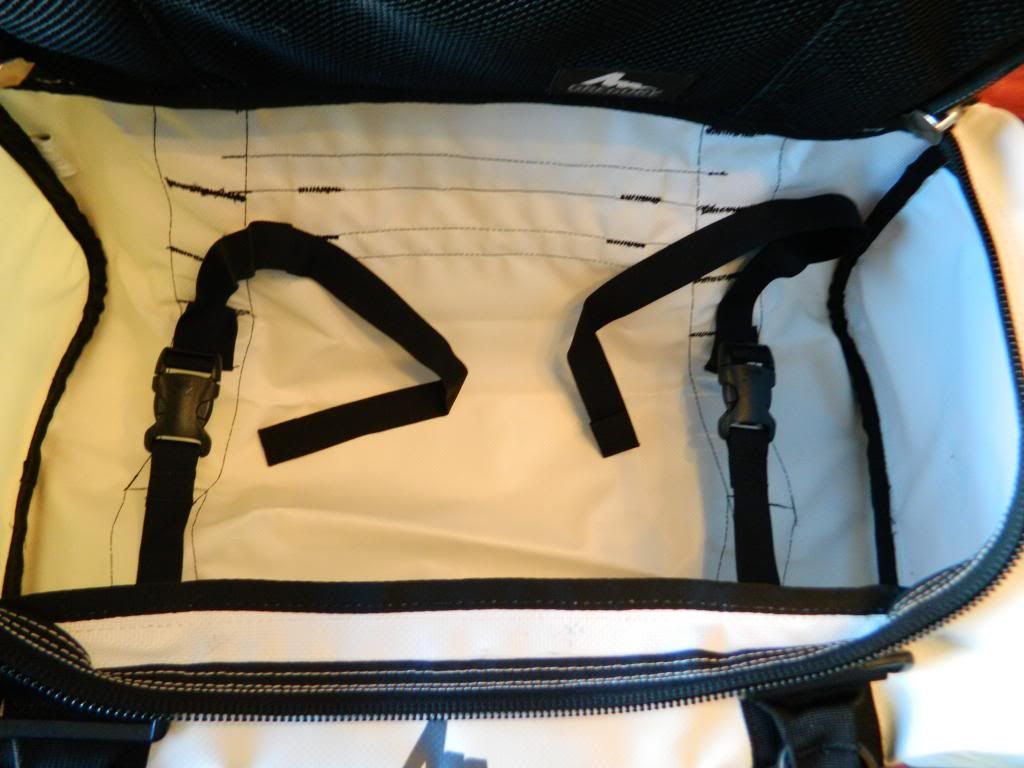 I think this is a great option for someone who isn't going to sink his or her bike in a lake. You can also use it to travel. Two birds one stone kind of thing.