Lets just start this out by saying that I am a crazy bastard.
About two weeks before the 4th my girlfriend found out she was going to be off July 4th and 5th. We hardly ever have two days in a row off and this was a great opportunity to get out of town.
We have done multiple Sundays lately putting 200+ miles out on local backroads, so I scheme up a plan to go up to the Deals Gap area since my GF and best bud Bryan(BAD032 on ADV) had never been.
I come up with several routes and tried to keep it to less than 300 miles each day since my GF had never been that far on a bike before and I wanted her to have a great time.
Well, I have also been looking for a FJR1300 for a while and found a good(not great) deal on one and picked it up late Wednesday night.
Now of course I want to take the completely untested bike on a long trip together 5 or 6 hours from home. I mean, whats the worst that can happen?! lol
Moving on past my shitting writing and ADD ( look squirrel!!).......
We take a evening FJR test ride Thursday night after we both get off work. Bike runs and drives fine, but my GF gets way too much buffeting on the interstate. There is no time to buy a different shield and I just don't think the DL650 is set up good enough for two up for those miles (we can't agree on seats) and the choice is made to take the FJR.
Its time!! Yay!! "Let's do this!"
We can't leave until Bryan gets finished with a project from work and we depart at 10 Friday morning.
Here are both the bikes. 2009 FJR1300 and Bryan's awesome 2004 Moto Guzzi Breva
We are limited to backroads all the way there and I don't have any way to mount my gps or phone on the FJR so my GF was nominated for navigation duties.
We ride till about 2pm and decide to fill our starving bellies at a hole in the wall Mexican place. I wished I could tell you the name of it because it was awesome! Lost the receipt and finding it with all the Mexican joints around is a no go.
Bryans small burrito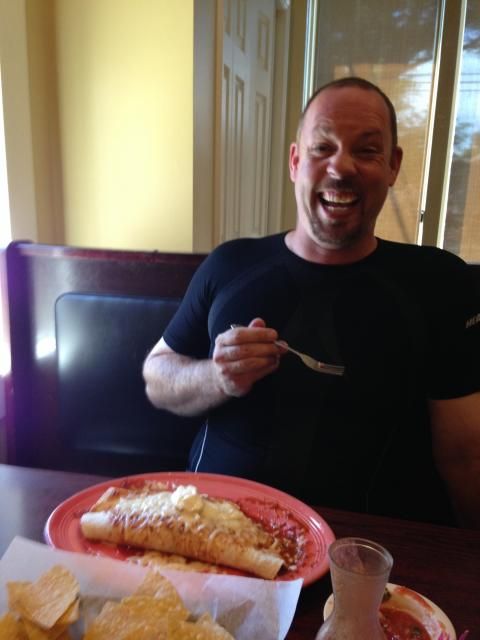 My GF's meal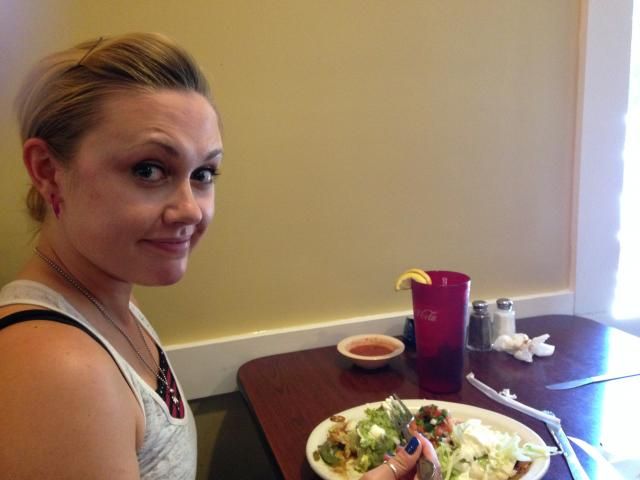 And my plate of crazy goodness!! I couldn't even eat half of it!!
We push on and end all the way up on HWY 129. I ask both of them do they want to push on and hit the Cherohala Skyway as we could probably catch it close to sundown. Not knowing how far it was both of them said lets ride!
The skyway was awesome and we had it completely to ourselves! Bryan is really getting awesome in the curves with his Guzzi.
We stopped at one of the overlooks and the view was just breathtaking. I am so happy to have shared this moment with my GF and my best bud.
Poor lighting, but here we are.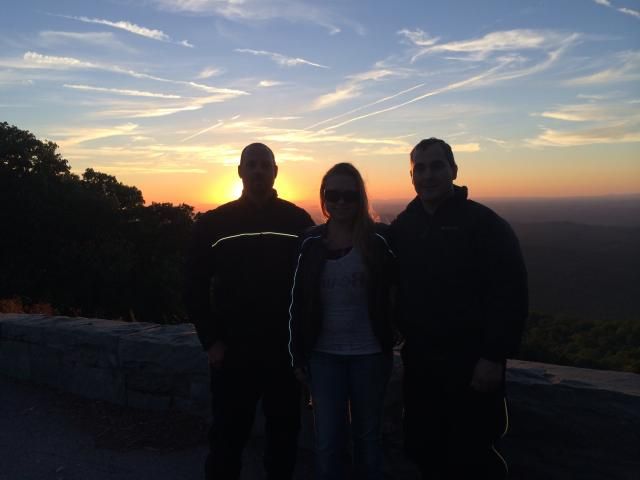 I knew it would get cooler, but I didn't expect 57 degrees up there. We had one chilly ride down.
We arrived where we were staying right around 10pm. It was a great place with a terrific owner. If you get a chance to stay there, do it! Dedicated bike parking is cheap and its in an enclosed garage so you don't have to worry about your stuff. I didn't take any photos of the grounds other that the sunrise while having coffee.
http://www.lodgeattellico.com
So our plan was to get breakfast and shoot down to Suches to meet Kalviator and ride from there. We were all up early and Bryan had never been to Deals Gap. Since we were so close we headed that way and did two runs.
I expected the Dragon to be super busy, but it really wasn't too bad. We were stuck behind cruisers most of the time. Figures right?!?!
Great time playing with Killboy
Then we had our first incident of the trip. Bryan's kickstand spring gave up the ghost and we needed to get another quickly.
We were in luck as a little shop right on 129 had one that would work.
Old
New Harley Spring on a Guzzi! :loll
On the way to Suches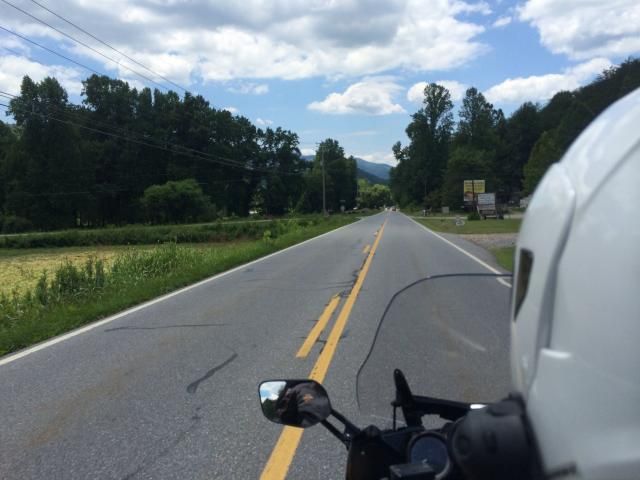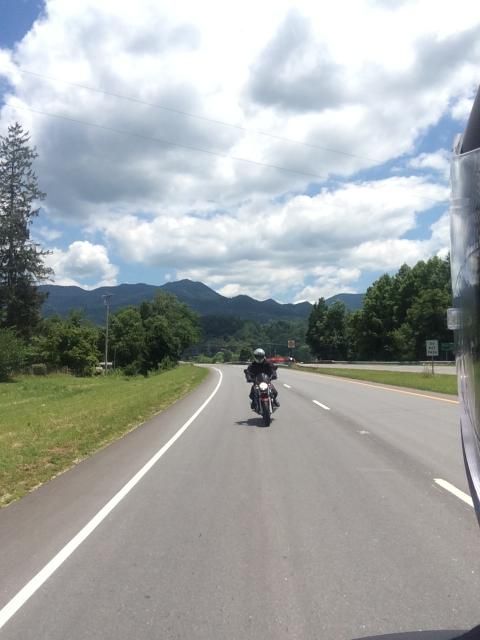 We meet up with Kalviator at
http://twowheelsofsuches.com
Really cool place!
We chat for a while and go over several routes on the way. None of us had ever been to Riders Hill
http://www.ridershill.com
, so we head that way.
Kalviator can really rip on that Aprilia scooter! Wow
We check out all the bikes. I think the EBR looks good on my GF
Us leaving-Thanks for the pics Win!
And Kalviator gives a route home.
We follow it for a long time and we are all pretty tired, so we book it the last hour or so on the interstate and make it home by 9pm.
All in all I think it was a great trip and the best part is my GF can't wait to go again!!