Enclosed is a step-by-step walk-thru outlining the method used for sizing and trimming down an OEM wind screen as installed on a Vespa 250GTS. The intent of the trim is to allow the windscreen provide frontal weather and air load protection and hopefully limit or eliminate helmet buffet. I currently ride with ear plugs and would desire to not have to hassle with plugs again.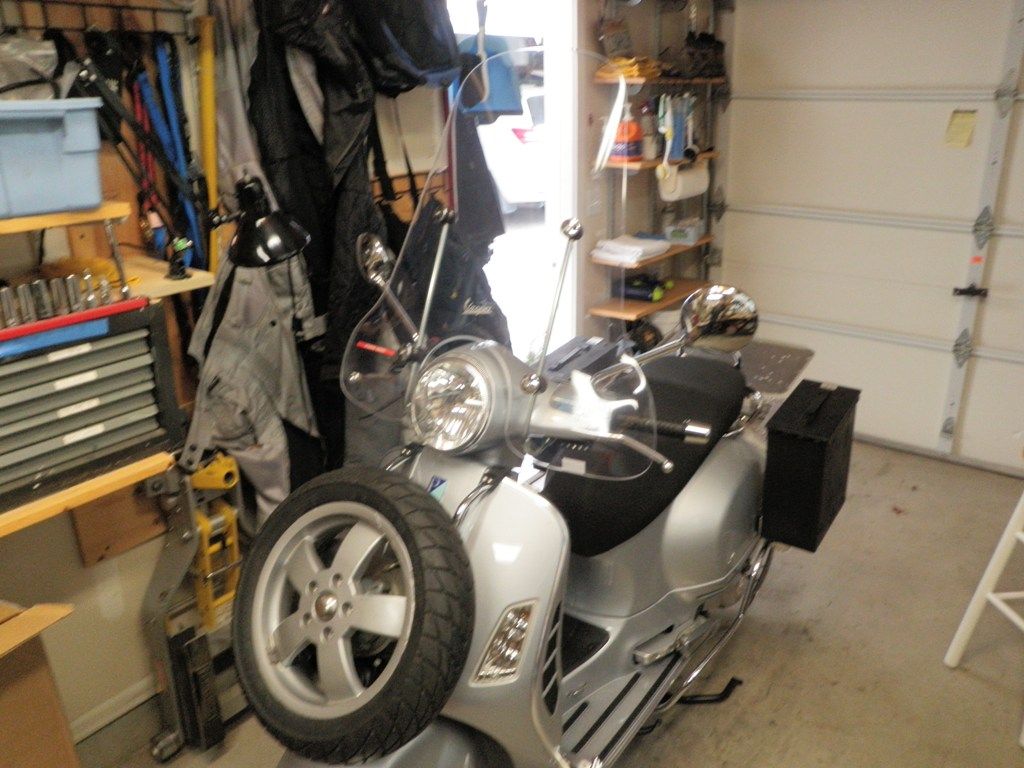 Vespa tall screen installed. Notice how funny it makes the scooter look? It rides great though, virtually zero wind buffet and/or wind noise. The major noise contribution is from the 244 cc engine humming away.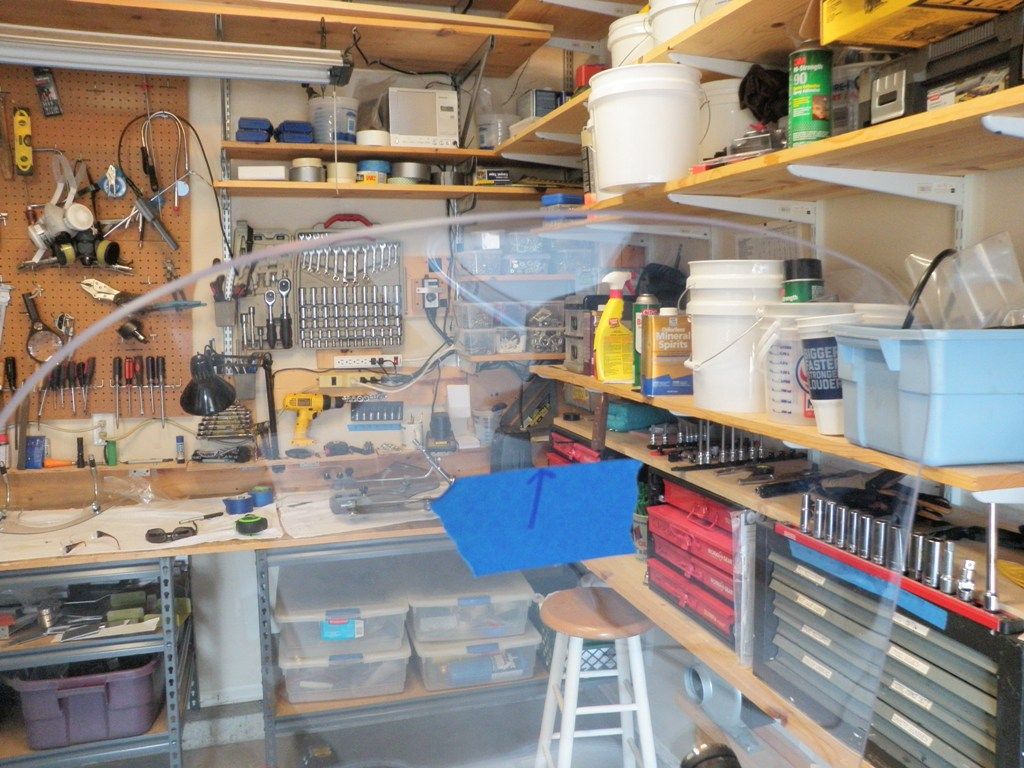 Marking location of first trim pass. I will trim in increments.
Blue painters tape to screen, mark the outer upper edge
peel off tape
shift to far right side and mark on painter tape. blend edge to screen's tangent point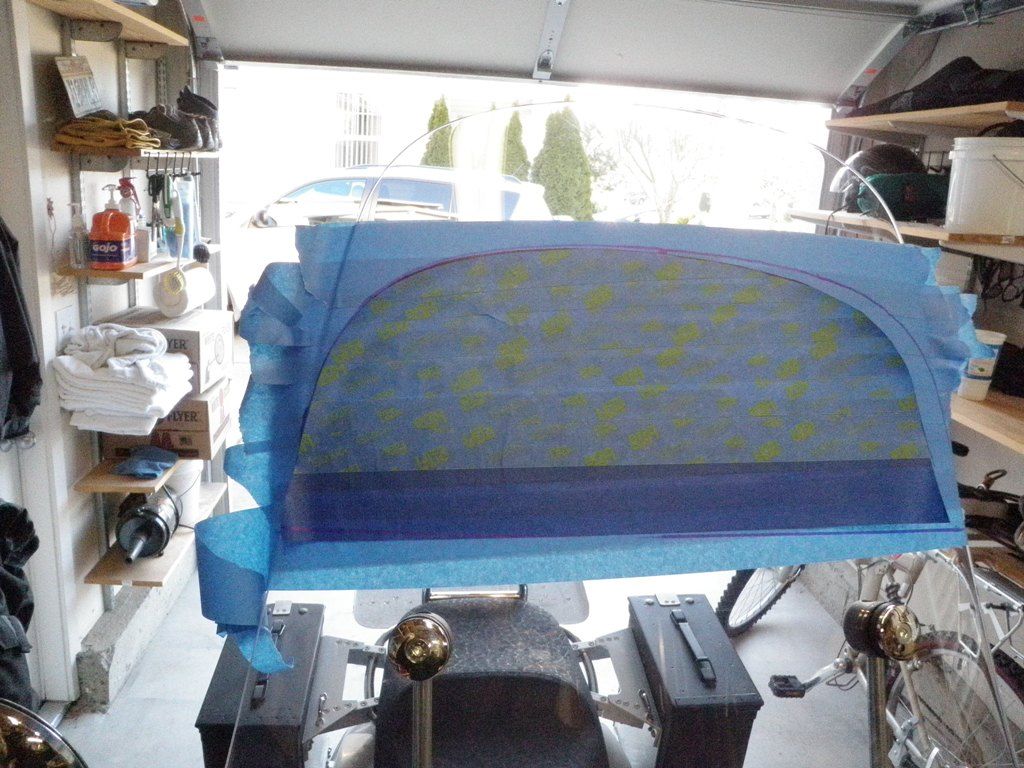 shift to far left side and mark
Final Trim line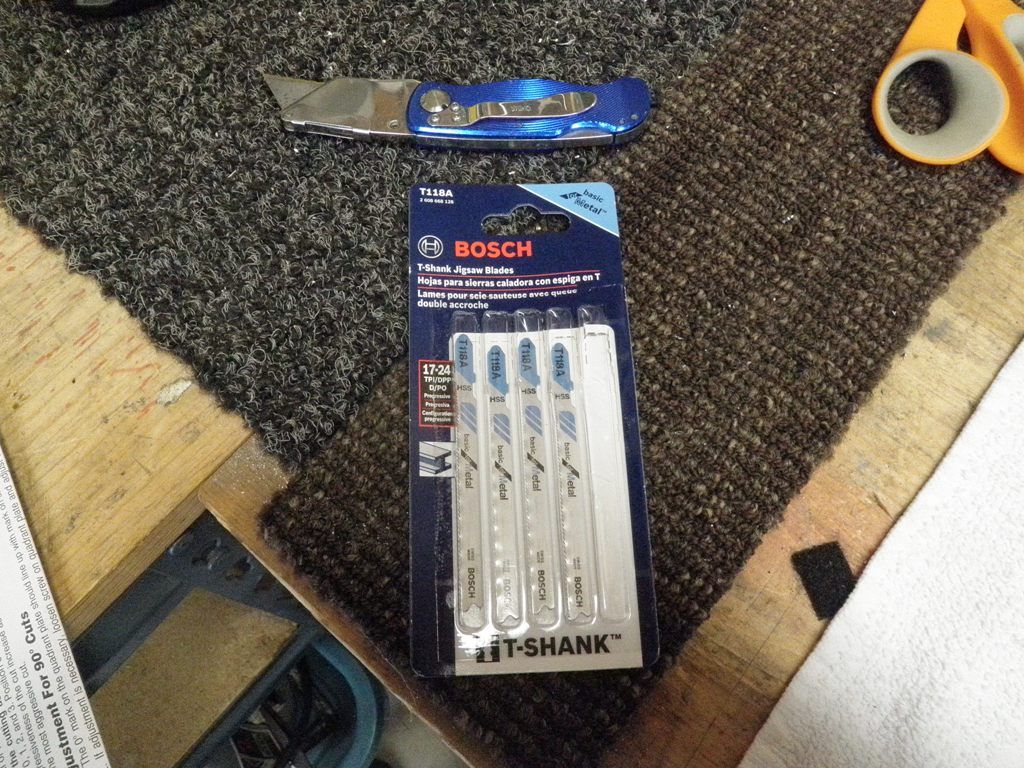 Jig saw blade at 17 to 24 teeth per inch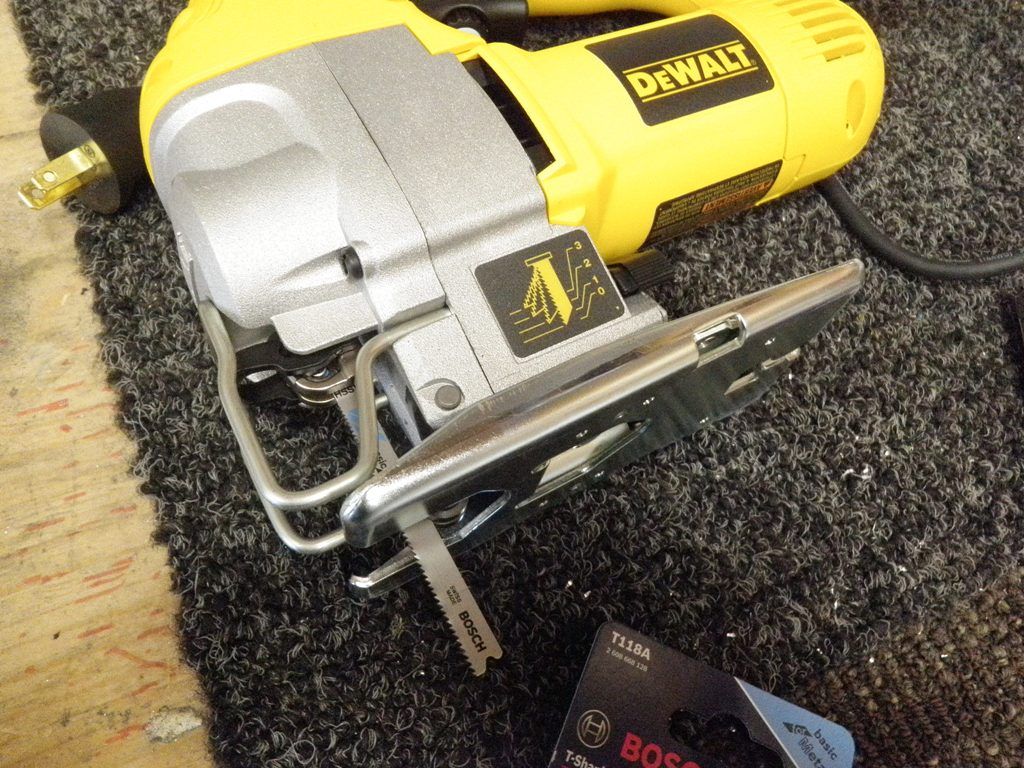 Jig saw to use. Couple notes:
1. I used slow speed as not to melt the screen. The slowest speed possible
2. There are 2x types of blades "U" and "T". The Dewalt jigsaw uses "T" blades
3. Turn the orbital function "off", this is too aggressive for the screen. I set the Dewalt saw to 0 as shown in above picture.
4. I used light pressure, about 1.0 inch travel every 5 seconds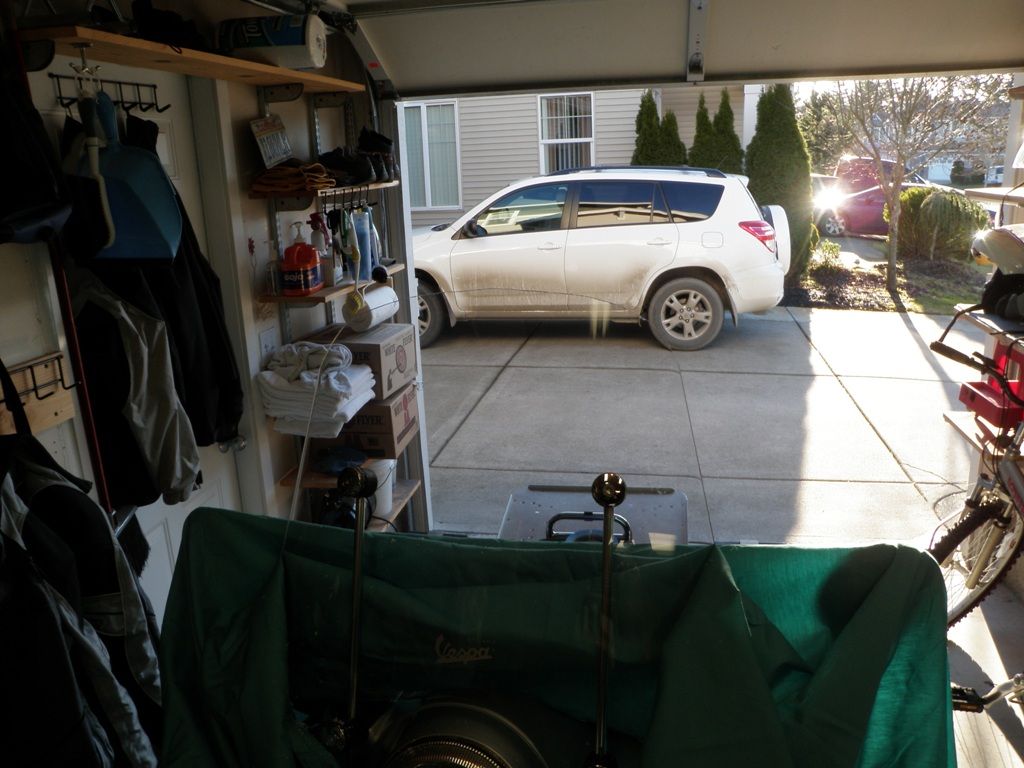 I wrapped the scooter with my wife's high thread count bed sheet. I will cut the screen while on scooter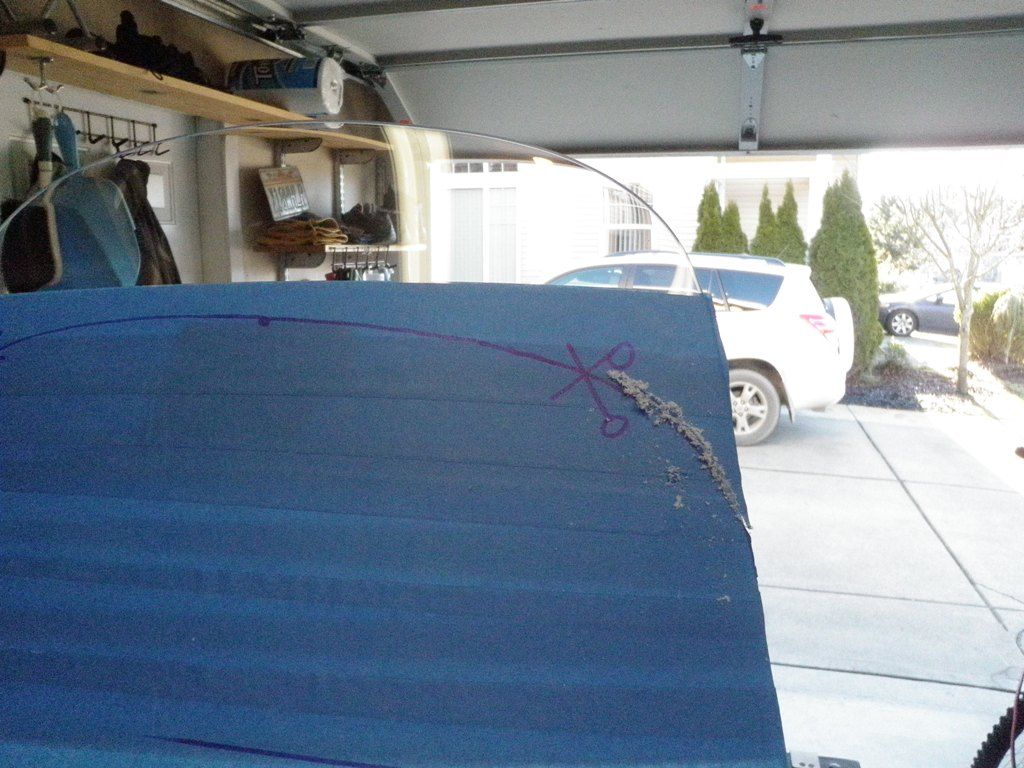 first pass test cut
Close-up of trimmed edge. No cracks, melts experienced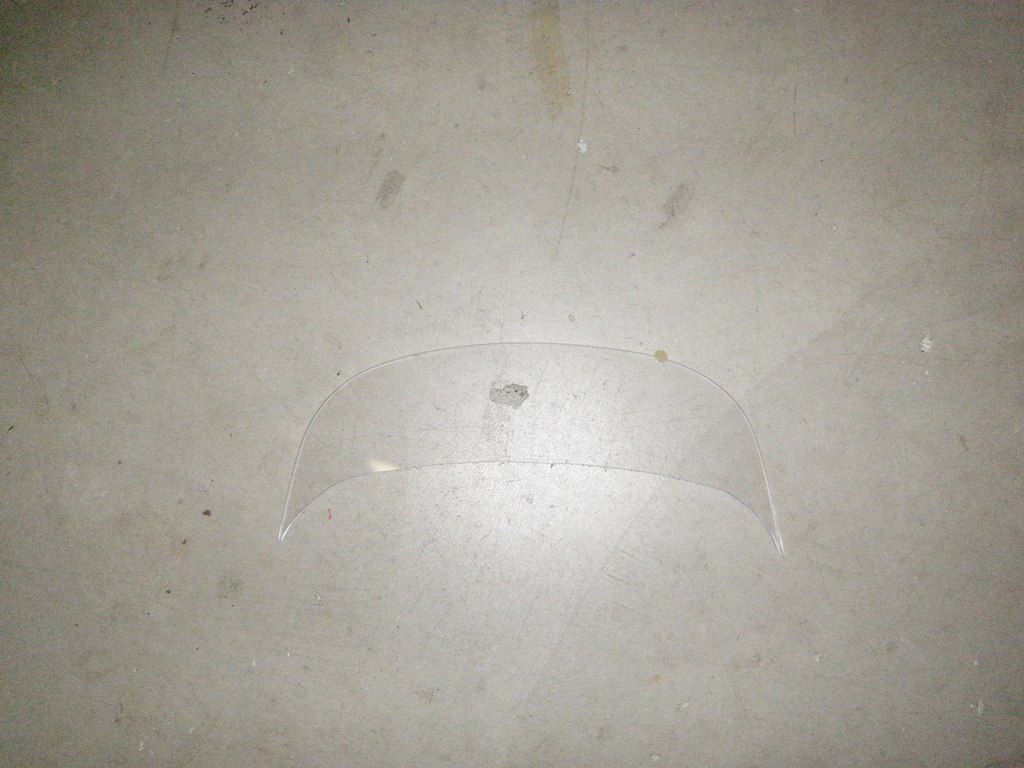 Trimmed part....Now for test ride....
1. No wind and/or buffet
while riding at speed (65mph) I lifted up to see how high I could go till I felt the transition from smooth air to buffeting air on my helmet. I knew I could trim another ~ 3 inches or so without issue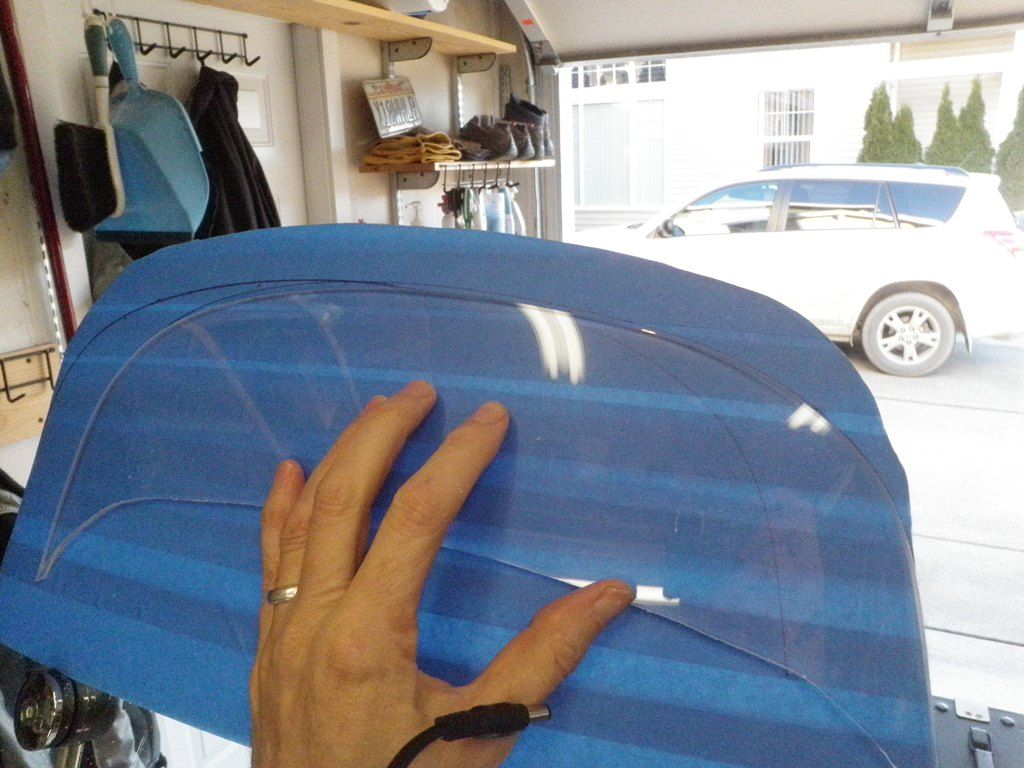 use the trimmed section as template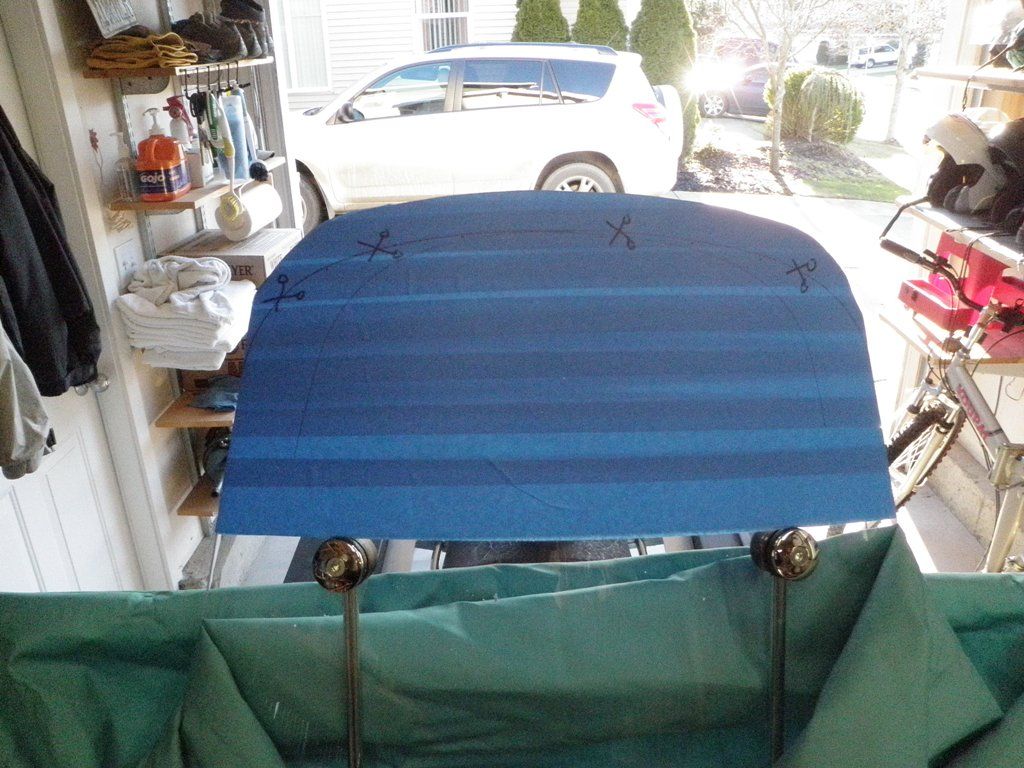 mark-off about 1 inch trim line
cut # 2 in progress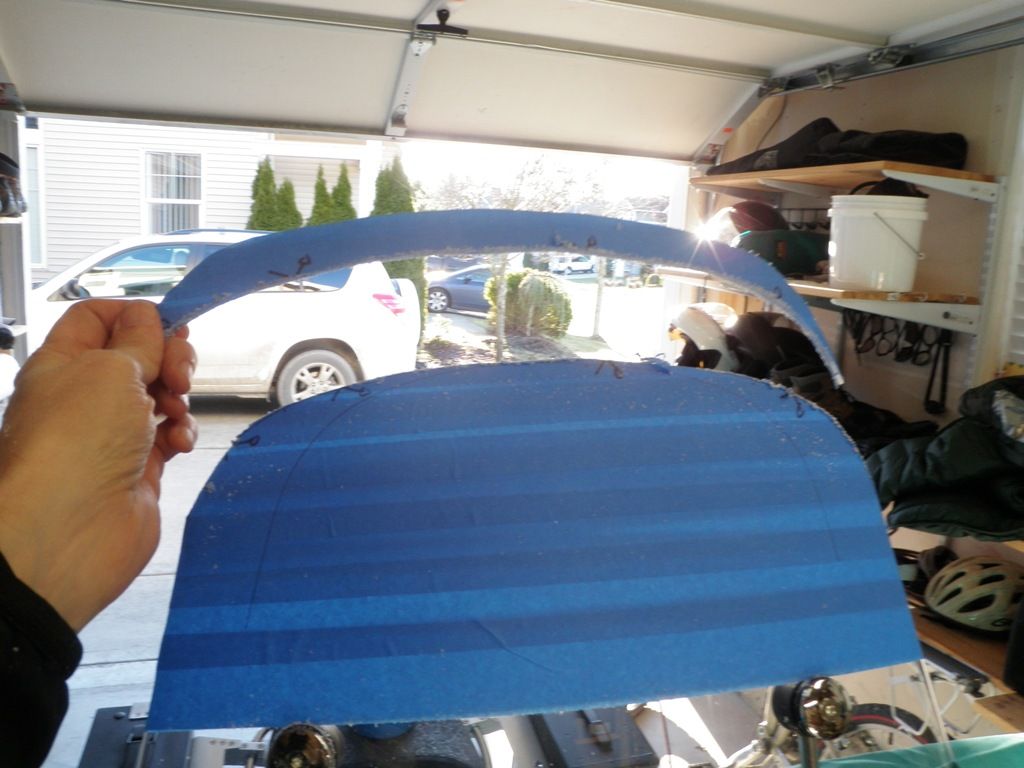 cut # 2 removed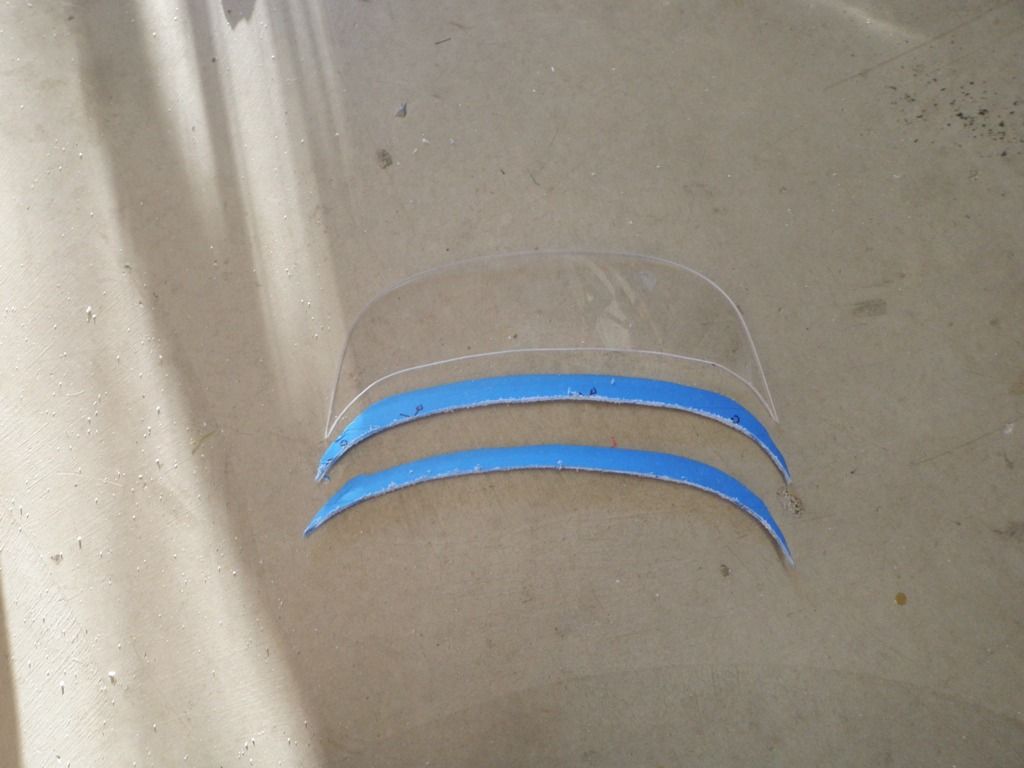 one more final trim. I can still see over the wind screen, no buffeting though. I have about 1/2 inch distance from top of helmet to turbulent boundary. This should be fine
need to finish the trimmed edge. Use grit sand paper in 60, 220,400 and 1000. sand along edge only (one direction).
finish after 60 grit
finish after 220 grit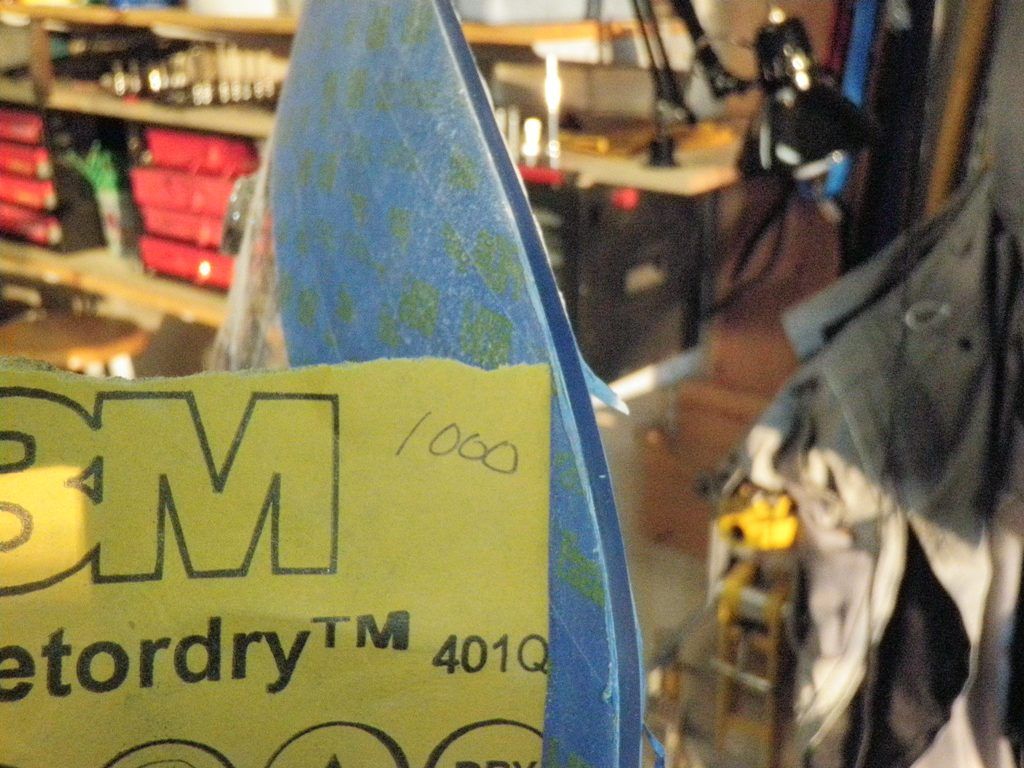 finish after 1000 grit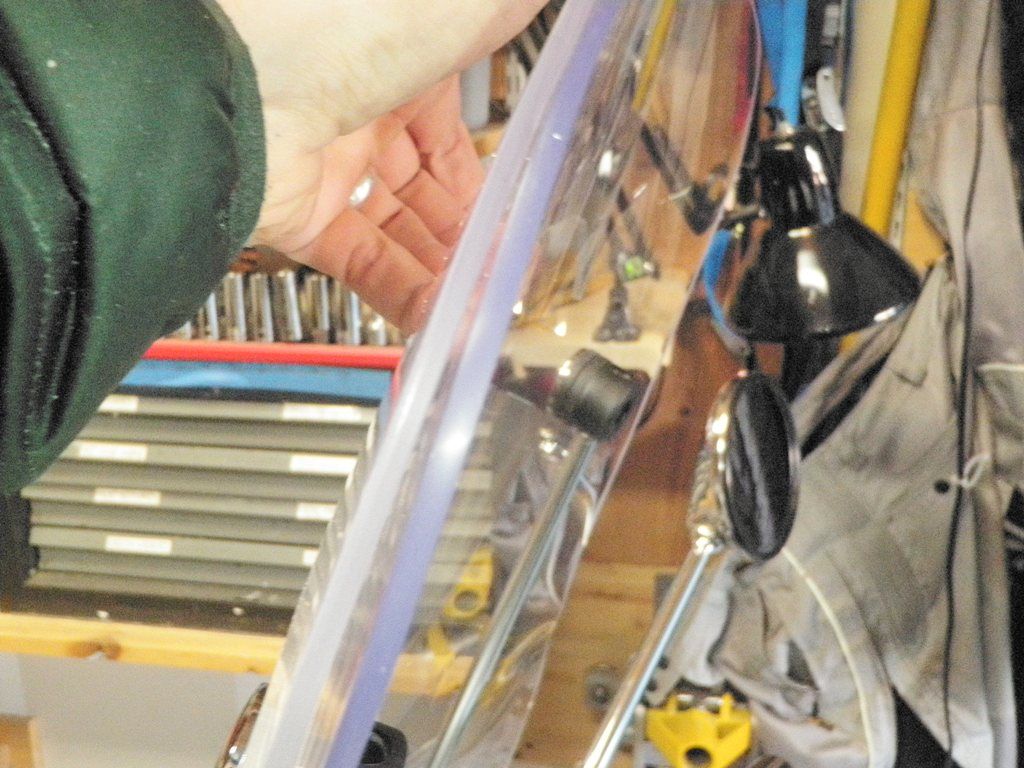 edge comparison of OEM screen edge and sanded edge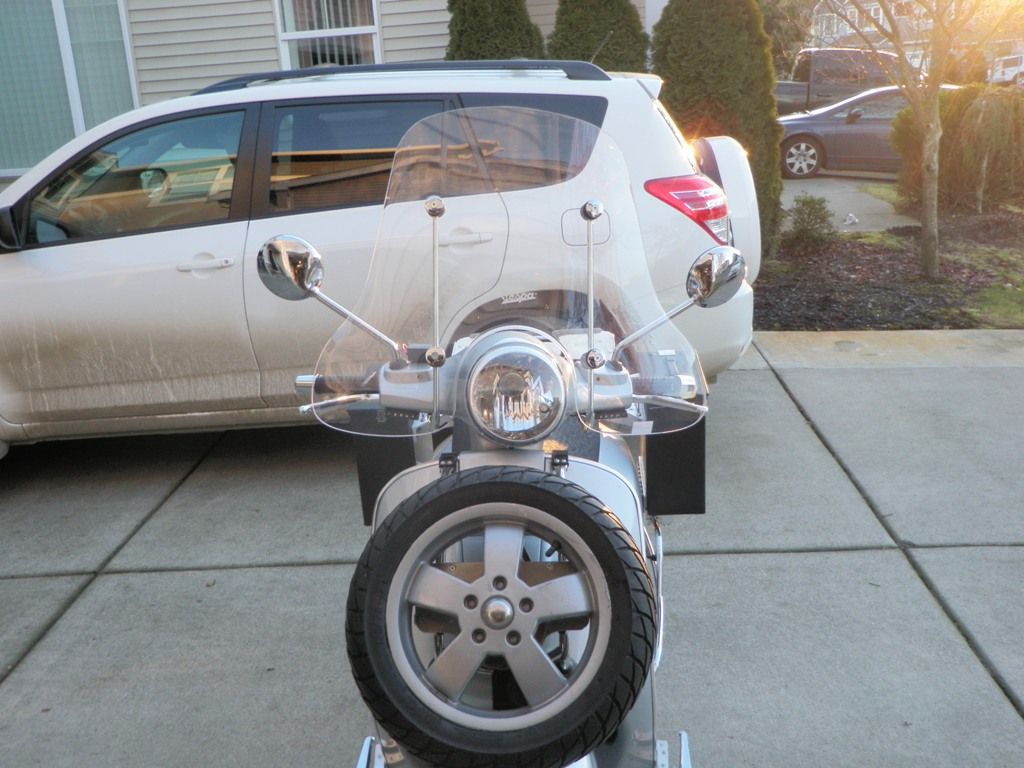 finished screen after cut down
rear view of screen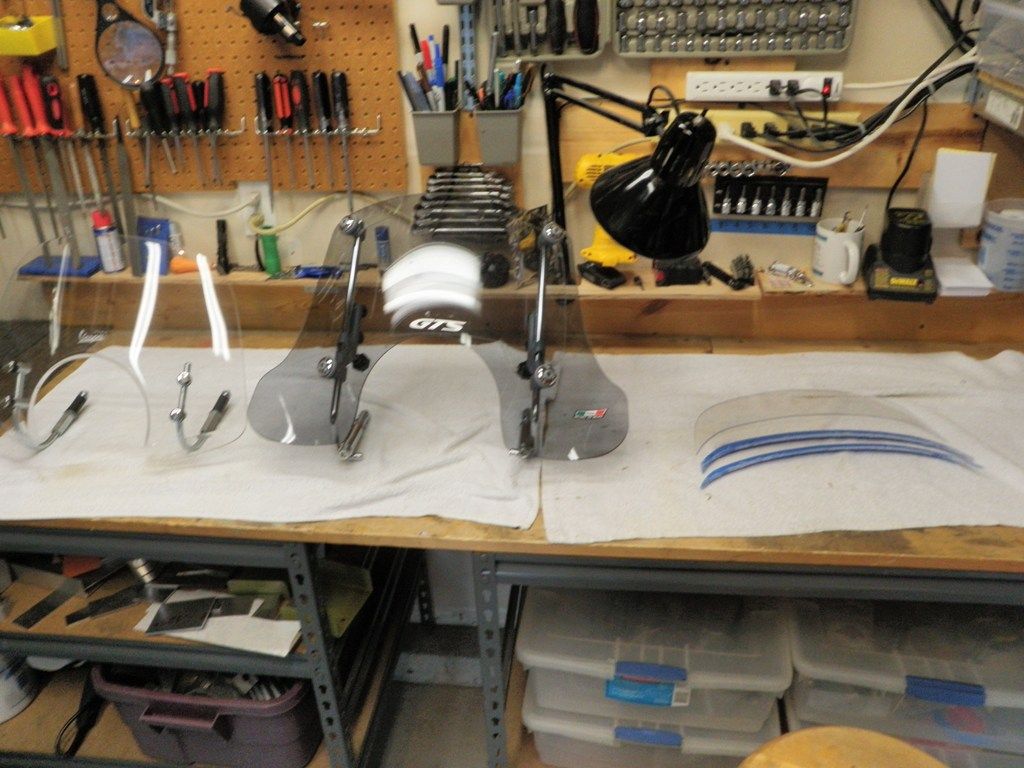 view of other screens and trimmed parts
Crappy Faco double screen for comparison
Observations and notes:
1. Much better almost zero buffeting and/or wind noise
2. no more ear plugs
3. More attentive riding
4. some degree of hand protection
5. Does not make the scooter look funny.
6. Recommend small trims to final cut. cut screen, ride to speed, lift up in seat, estimate flow transition boundary above head, cut screen to just below this value. Easy-peasy.
I will offer to assist in trimming anyone's screen, if you happen to be in the area.
All the Best!