Even more parts purchased, Renthal rear sprocket front still has tons of life yet, a TT assen decal, getting a Nicky Hayden *69 made up in the Aspar Honda Valencia 2013 test camo scheme that will go on to my Carbon Fibre light cover for the Endurance look, got a Carbon fibre swing arm cover aswell very cheap second hand but good quality was £100 new got it for £32 and also got a Tyga Carbon lid brake reservoir as mine is so sun bleached can't see through it.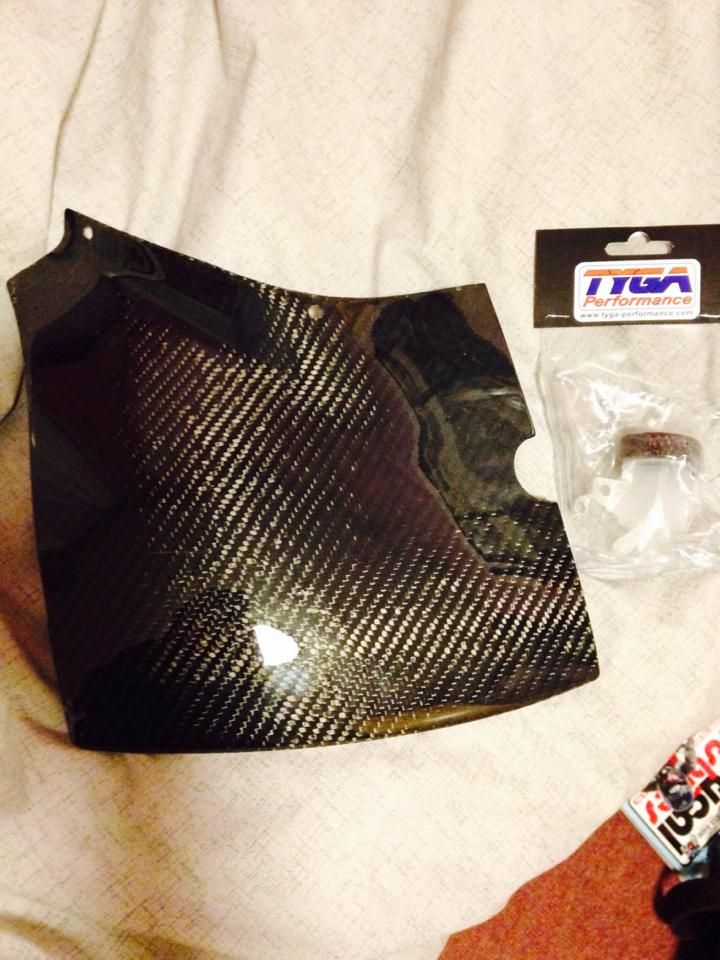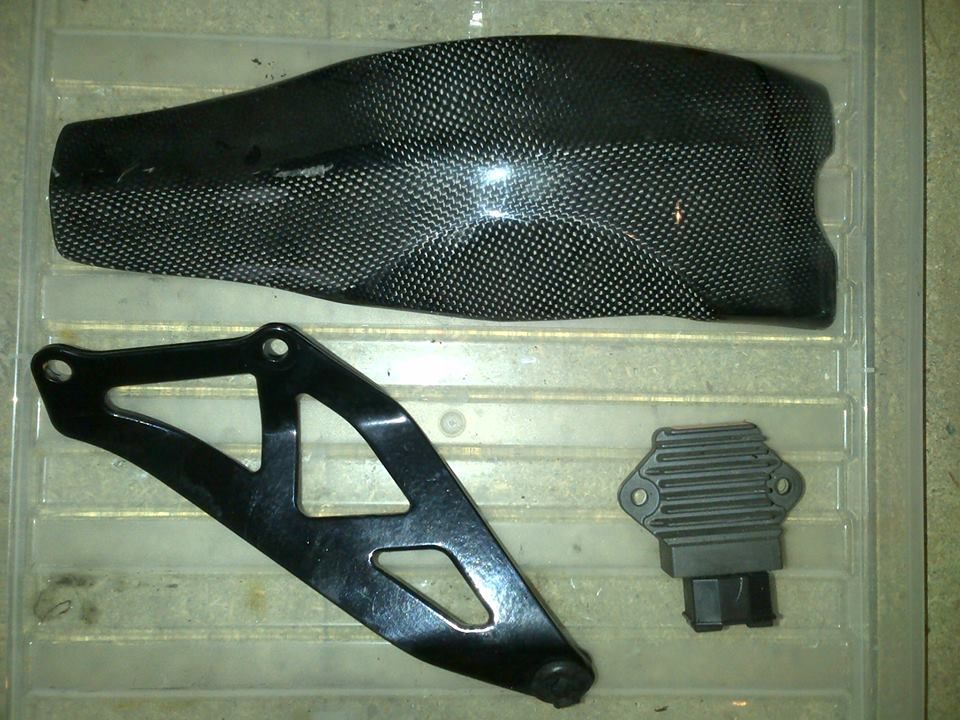 Ignore the other parts in the picture this is the ad picture.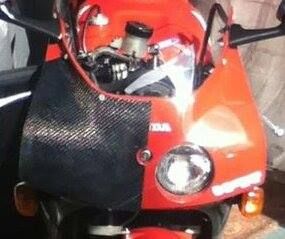 here's the light cover fitted to the bike of the previous owner, looks good contrasting but need a number decal to stop it blending with my black bike.