So, I found out my friend is keeping his 91 XR250 up in Big Bear at his folks house for the summer. We went for a spin on Memorial Day. Not too many pics, but here's the RR.
Set off from my place on the South side of the lake and headed towards Fawnskin. Just before rolling into town we took Rim of the World Drive. This turns into (or starts as) 3N12. Took this up to 3N14. I'm terrible at logging distances, but we followed this graded road for many miles looking for a small trail designated 3N59. We passed it by a mile or so but got to take the cool pic overlooking Apple valley. Please take note of my awesome circa 1986 jersey. (BTW my buddy Mark is the bald one).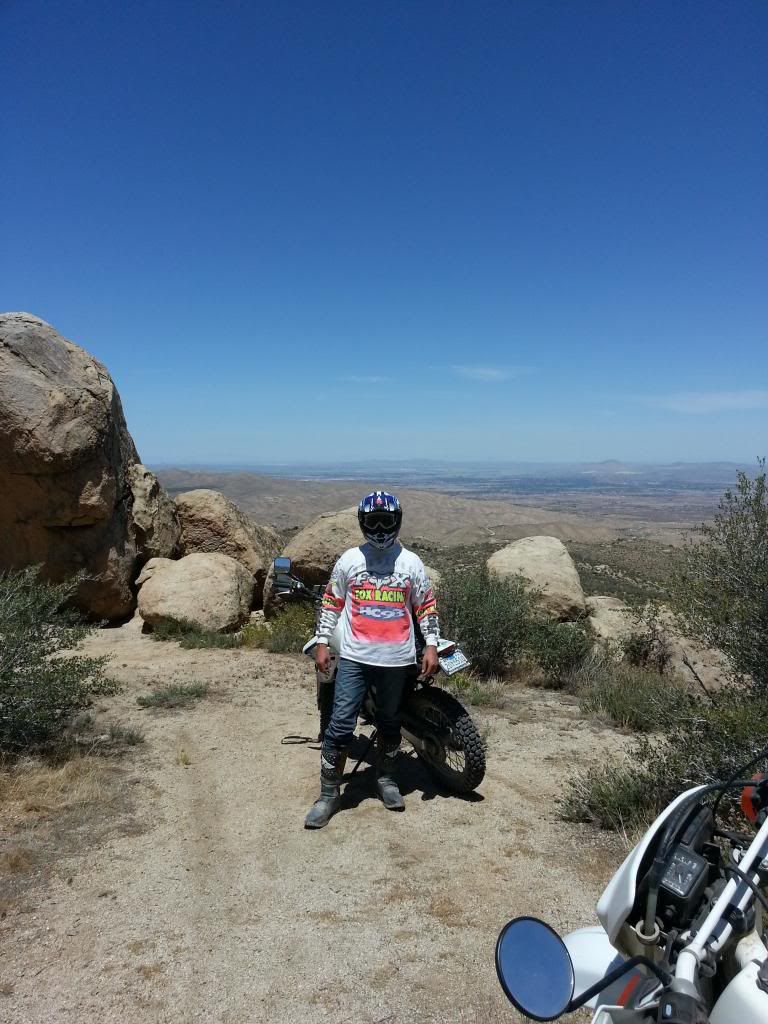 Went back to 3N59 and we were not disappointed. It turns into a goat trail 2W01 that is open only to bikes...for good reason. The most technical riding this noob has ever been on and of course Mark left his brand new GoPro Black at his house.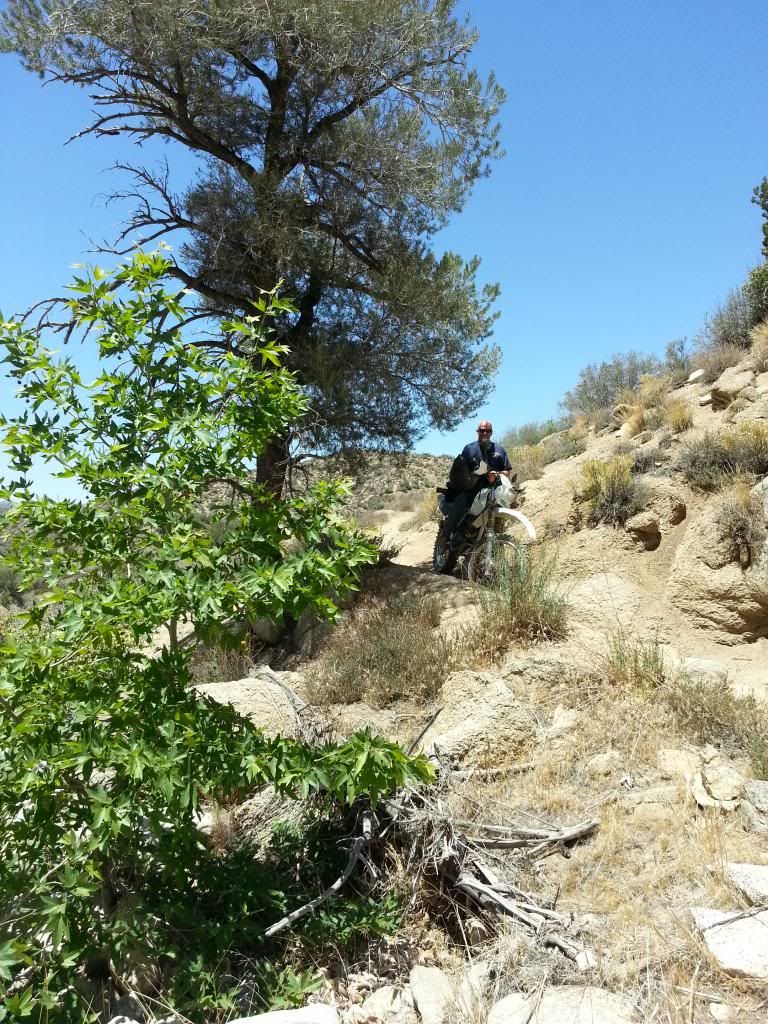 Followed 2W01 down to Deep Creek/Devil's Hole. This is accessible from the other side with just about any vehicle. As we came out of the trees, we see a rather large, deep pond.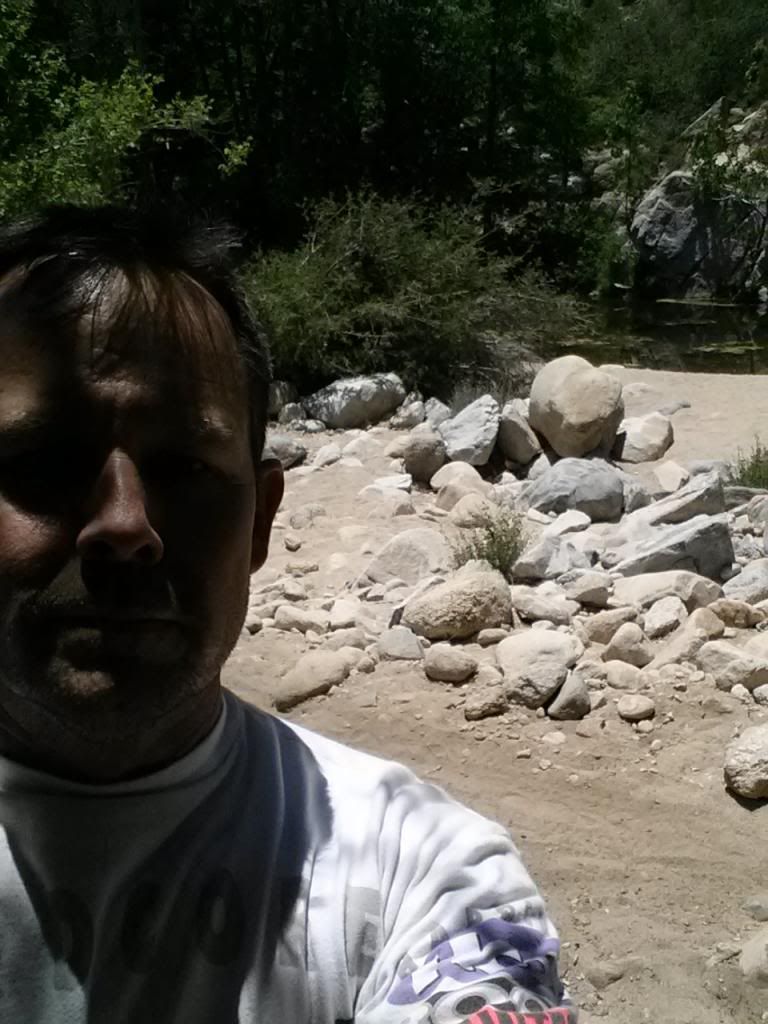 Luckily there is a crossing about 100yds up stream. I managed to follow the creekside bolder/rock shelf trail to the water crossing and successfully crossed. Mark was not so lucky and not being a part of ADV, he didn't have the common decency to stay in the water while I fetched my camera.
After a rest in the shade,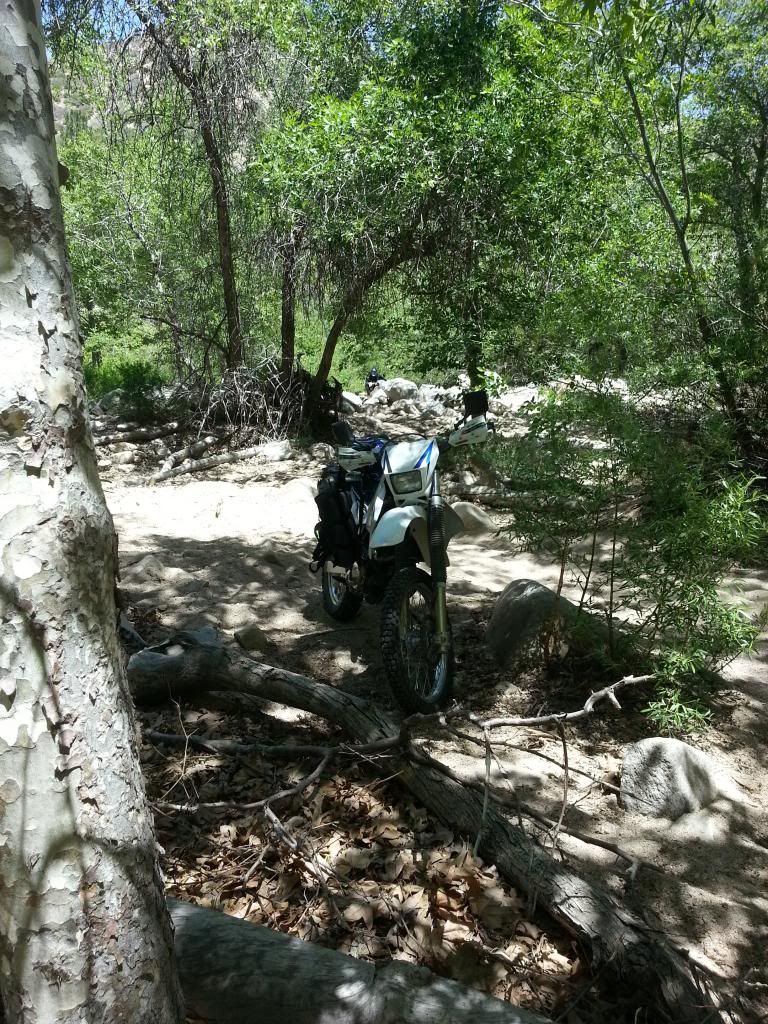 we followed 3N34 to 2N25 and into Arrowhead to meet our families for some Pizza. We took HWY 18 back up to Big Bear and called it a day. Only about 60 miles, but some great views and challenging trails for this noob.
For those that want to see the trail, follow this link:
http://www.youtube.com/watch?v=7--qY_0eaw
Somebody posted this from last year. Must have been the same time of the year. At the beginning of the water crossing, take note of the big flat rock just left of center. Yep, that's where Mark decided to place his tire. He said it was slippery...no shit!