we day tripped over to the Ferry and the Museum yesterday. Stopped over in Scottsville for a snack.
River was running with plenty of water this time, last year the river wasn't so we didn't get to cross.

I slid the ST4s onto the Ferry, literally, that James river mud is slick as snot.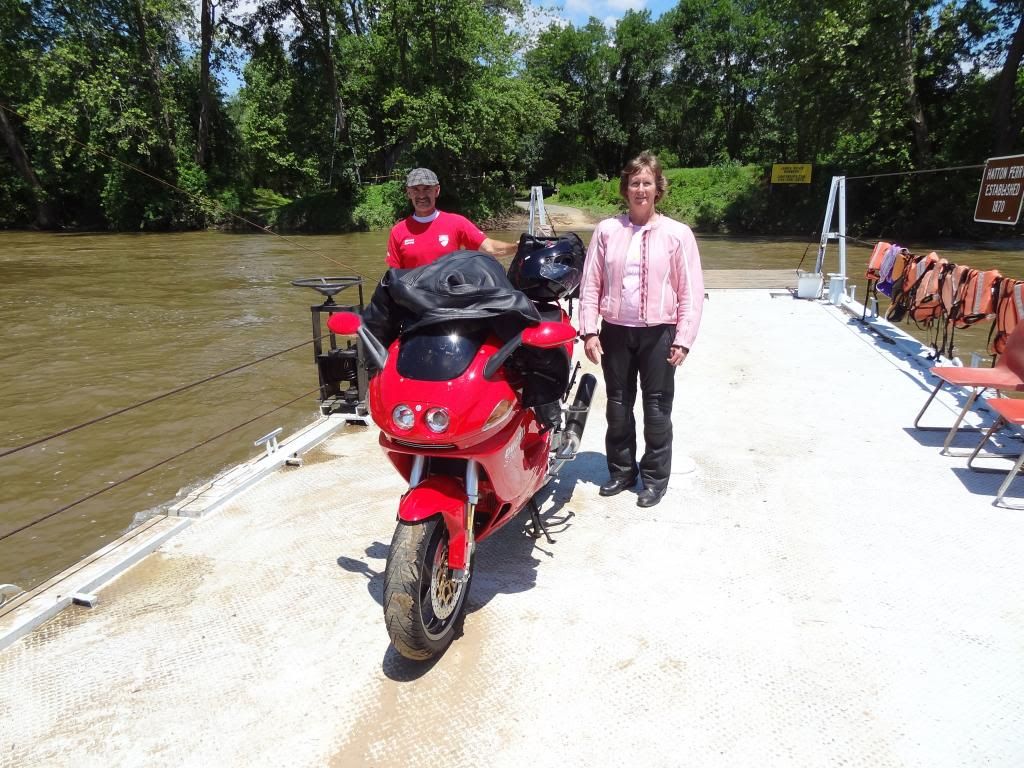 Cap'n Craig didn't have to pole a lick since the water was up, just canted that ferry and the current pushed it across...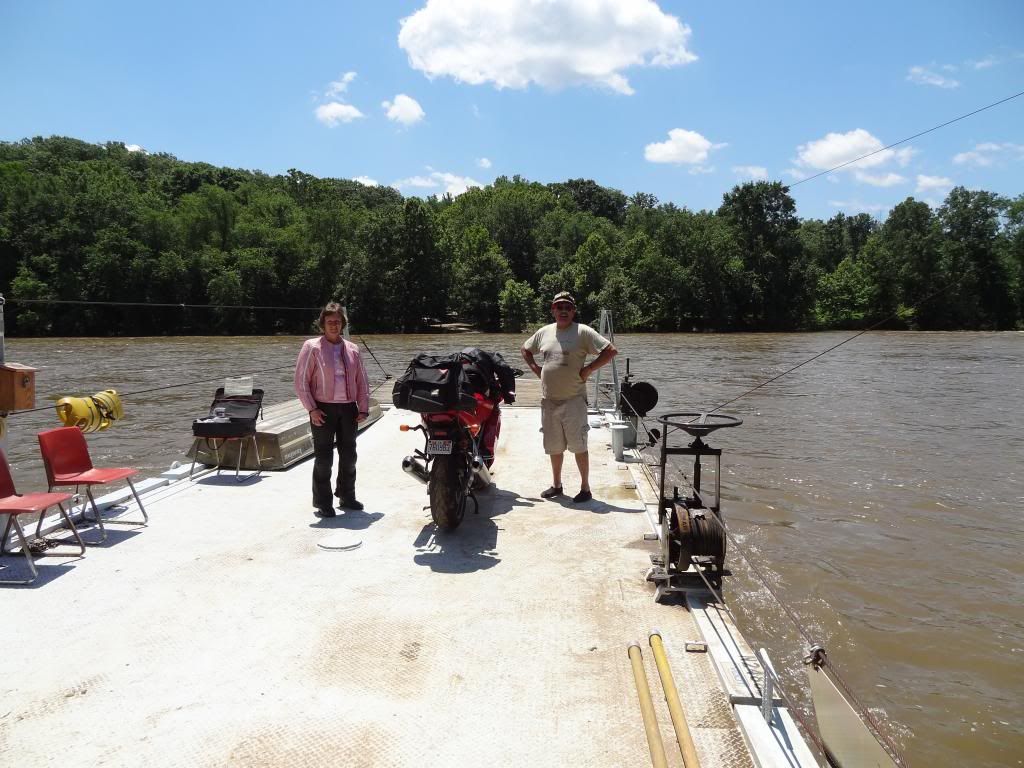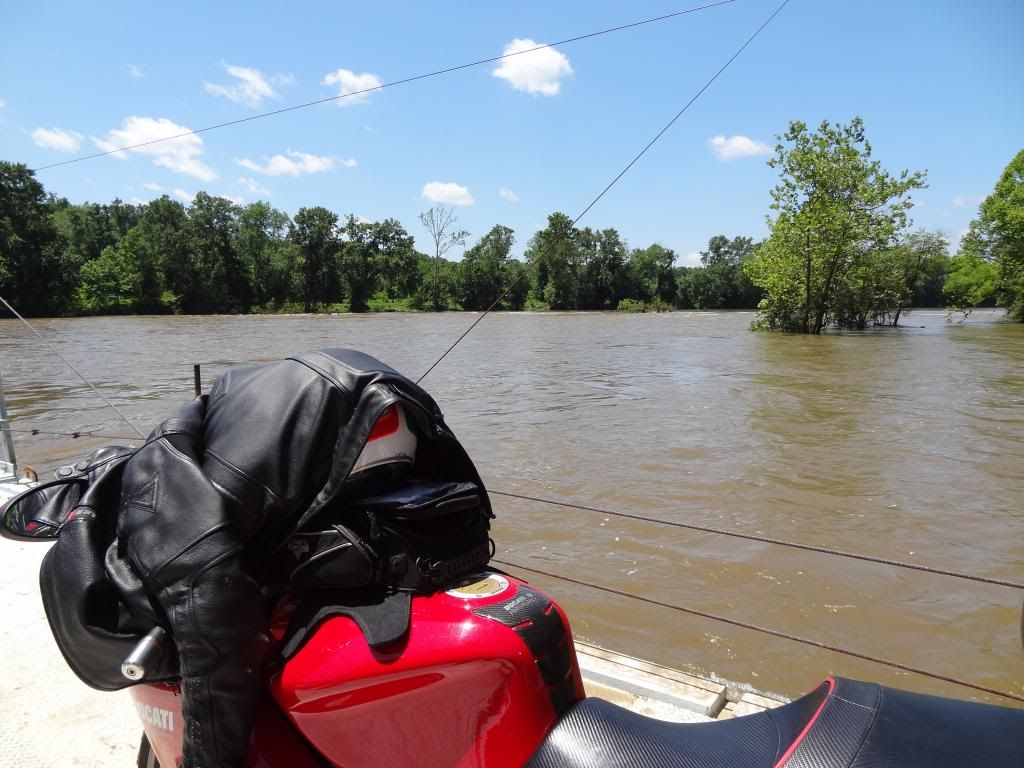 Mark met us there with his beautiful blue Alfa. He was late and we hollered at him to try and ford it but he waited for the ferry to come get him. ;)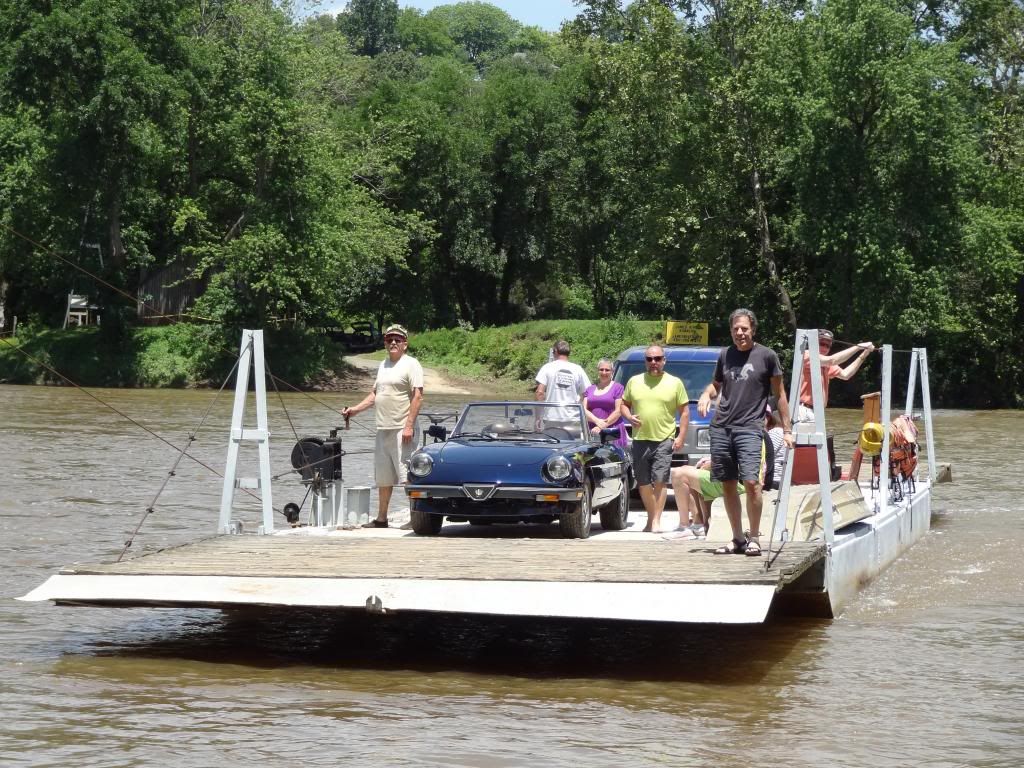 on the other side, unless you just want to ride it back across, the ferry that is, there is a .7 gravel road to the hard top,
not to bad.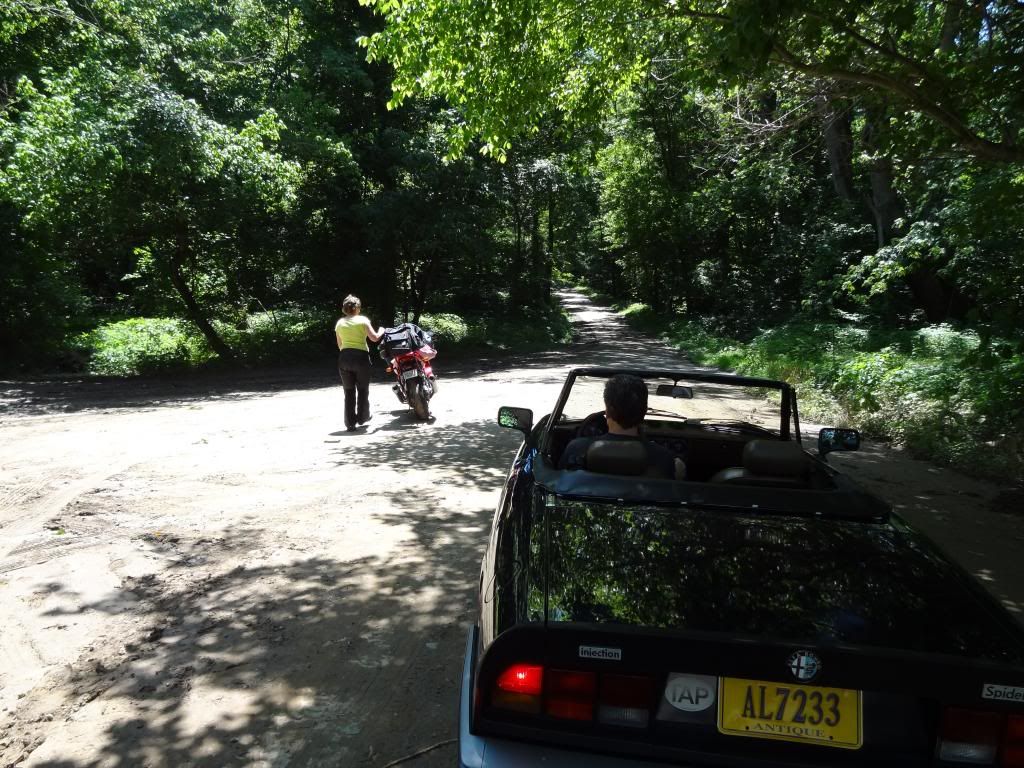 If you plan to give this a try check the Ferry FB page first for water levels. It only operates on Saturday and Sunday now. Last poled ferry in the States.
https://www.facebook.com/pages/Hatto...481683?fref=ts