Three Twisted Sisters near Leakey, Texas ... by scooter.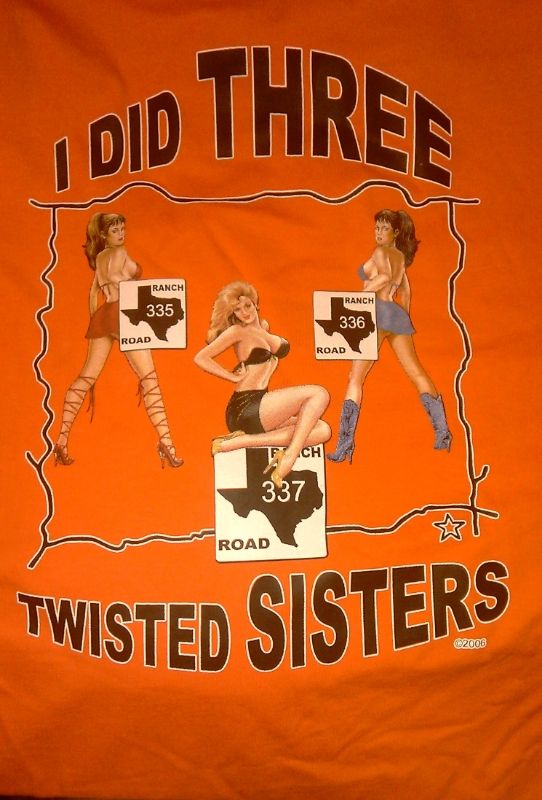 Not just any scooter but the Piaggio MP3 500 ... with the MP3 400 scooter rider with me.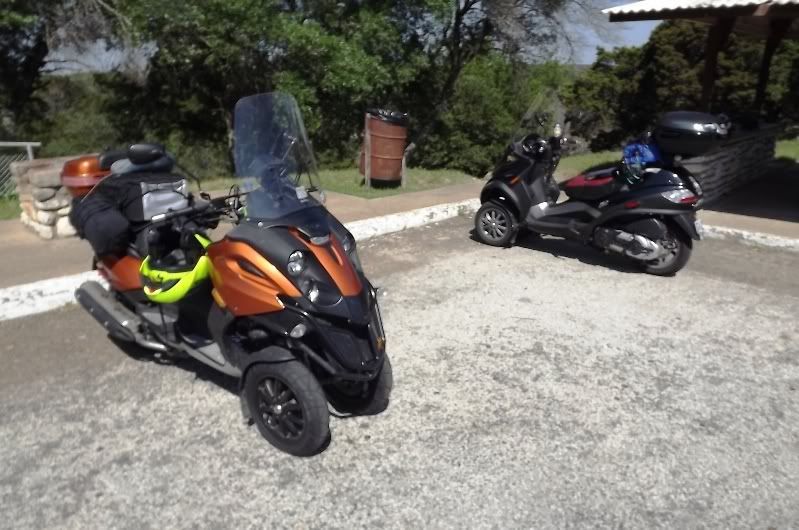 This was at a rest stop on the way to ride the three sisters.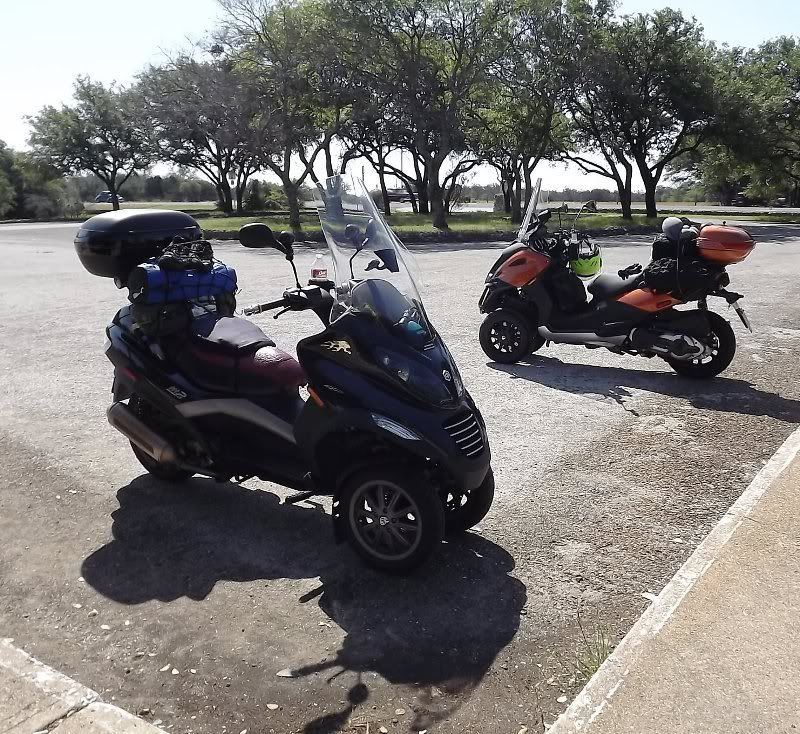 Warnings!!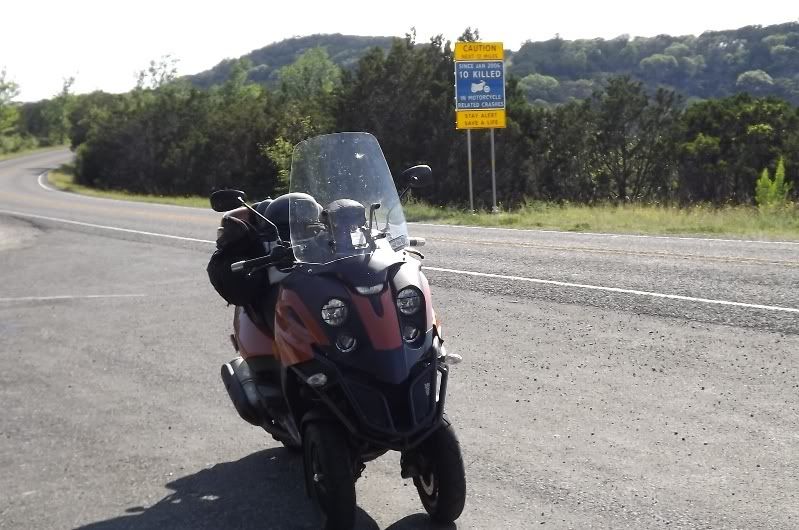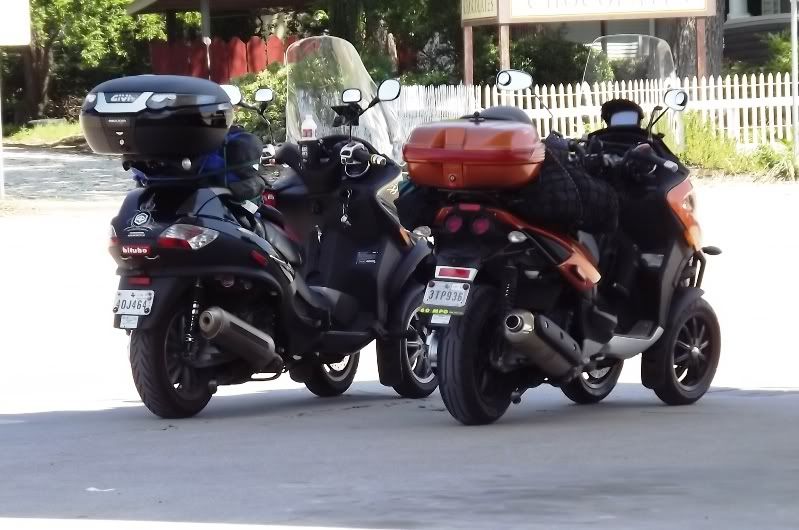 Returning home.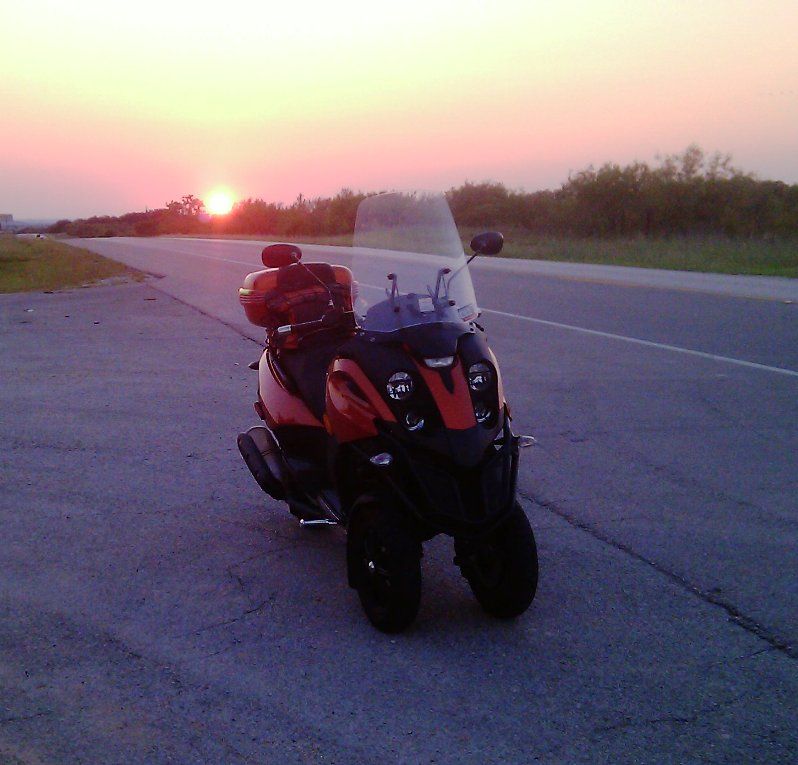 Three days riding ... total: 886 miles.
Longest ride in 19 hours .... 500 miles
Longest trip in a three day period ... 960 miles (from Arlington to Jackson MS and back)
FM