Not BMW final drive bearing-related, but . . . I'll add a compliment to Asheville Eurosport, for prompt and expert tire service on a modest Versys, while on the Three Men of Leisure tour of the area (including the Dragon) last summer.
Service Manager with punctured tire (not that it needed replacement, with that much tread left
):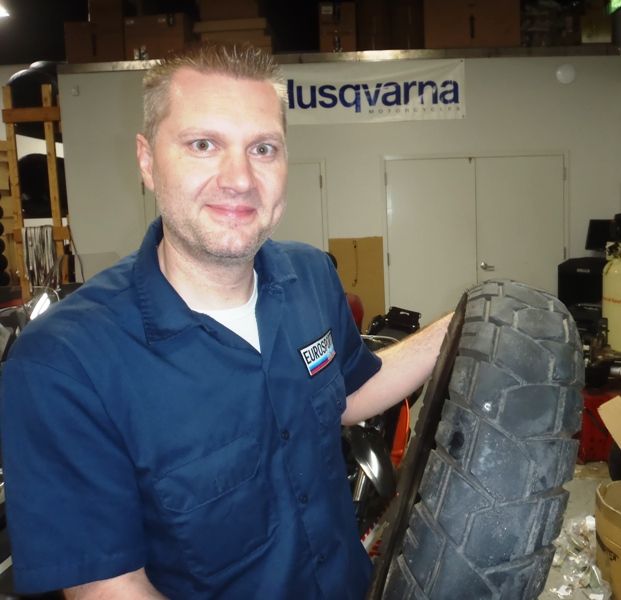 At cashier counter, with hands up, I pay the bill: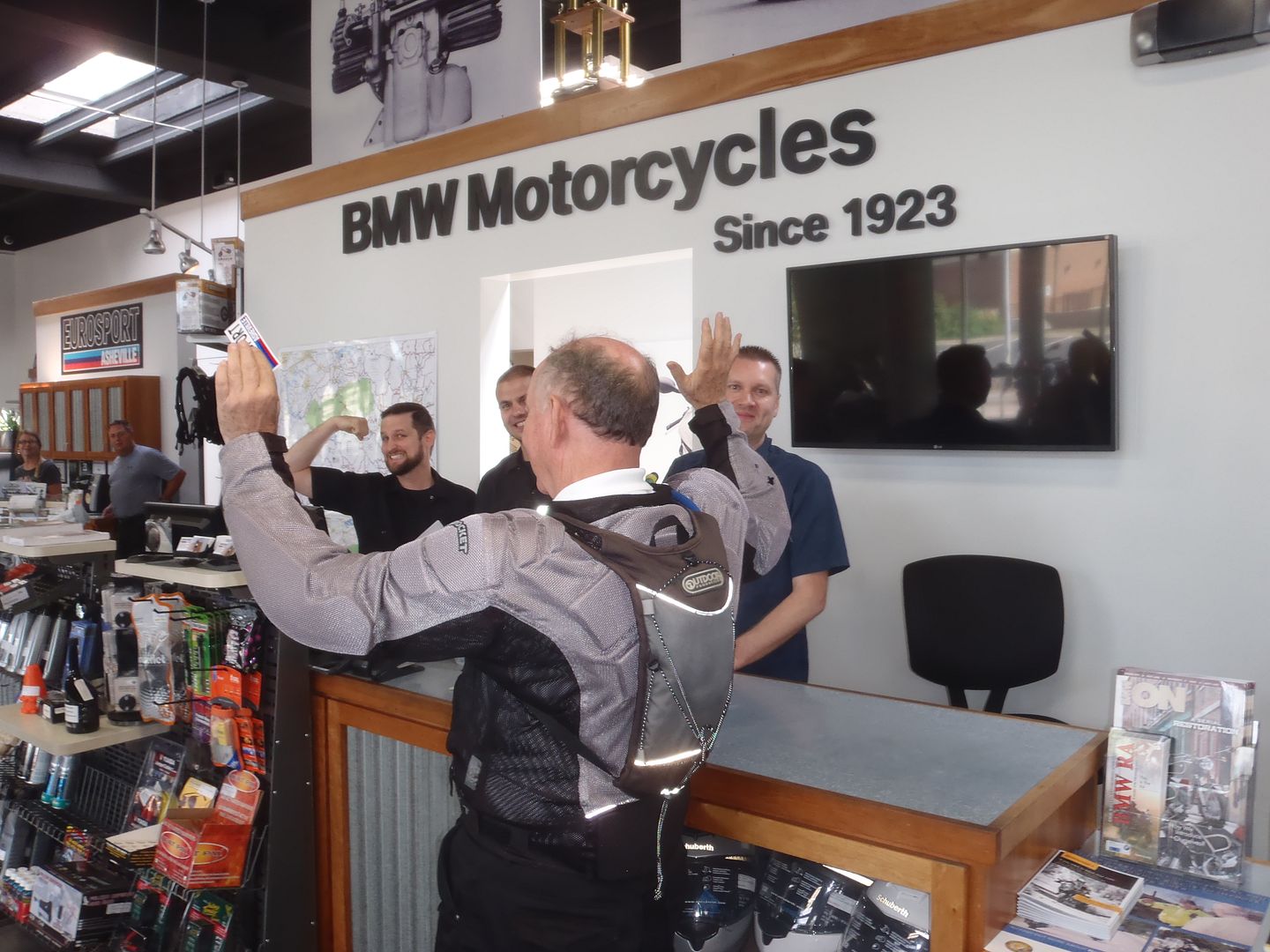 (Just kidding around; price for parts and labor was most reasonable.)
In 2000 miles through the southern Appalachians, we found only motorcycle-friendly people and places.